You guys know I have been loving my apple recipes here lately. Especially since it is finally apple season! And I thought today I would share with you all this yummy apple cinnamon swirl bread recipe!
If you want a delicious bread that pairs well with coffee and is the perfect amount of both apple and cinnamon, this recipe is for you! And it is relatively easy to make as well. The only thing that takes awhile is the actual baking time. Other than that, the prep work is relatively minimal.
Keep on reading for the full recipe. As well as my tips and tricks on how to bake this apple cinnamon swirl bread to perfection!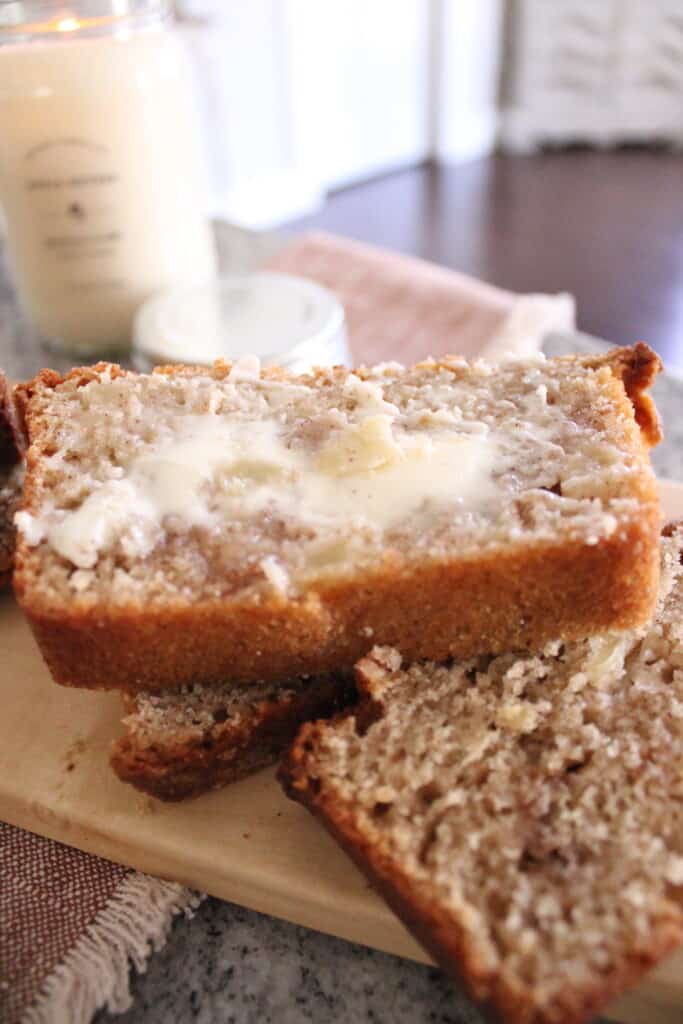 This post contains affiliate links, which means I make a small commission off anything you purchase through here, at no additional cost to you. Please read my full disclosure policy for more details.
This post also is a part of the Cozy Creative Blog Hop that I am a part of every single month with several other talented ladies! If you came over from Heidi's Post, thank you! I hope you enjoy my recipe too!
Apple Bread Ingredients
2 Cups of White Granulated Sugar
4 Cups of All Purpose Flour
2 Tablespoons Baking Powder
1 Teaspoon Salt
1 Tablespoon Cinnamon
2 Eggs
2 Cups of Milk
2/3 Cup of Vegetable Oil
1 Large Apple, Diced and Peeled
Apple Cinnamon Swirl Sugar Topping:
2/3 Cup of White Granulated Sugar
1 Teaspoon of Cinnamon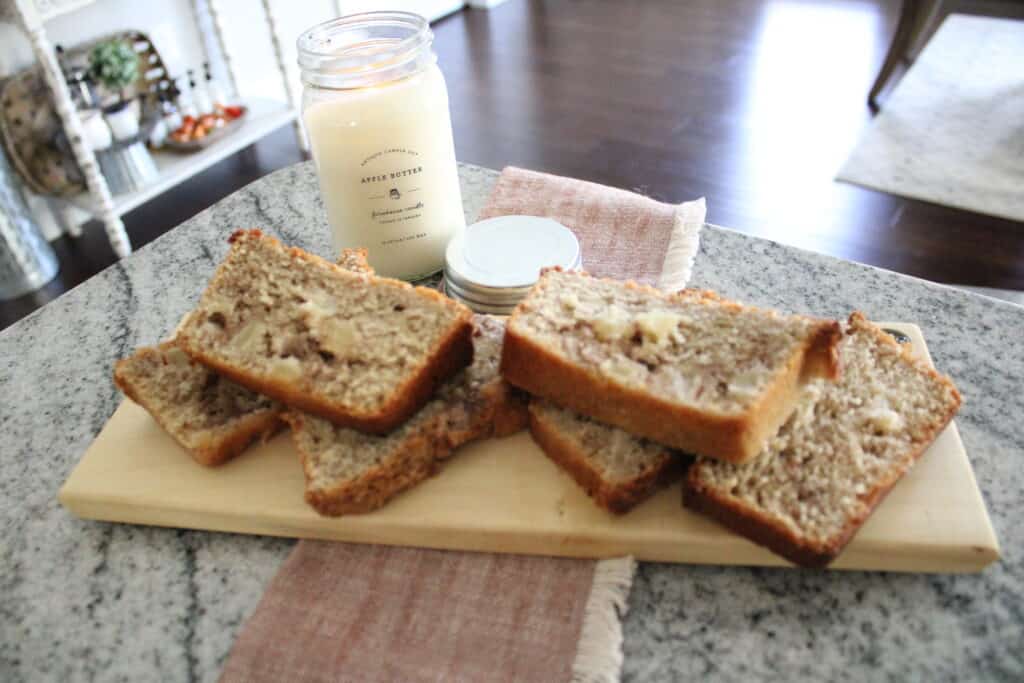 Making The Bread
Preheat your oven to 350 degrees and grease some bread pans. I used two bread pans for this recipe. Then, peel, dice, and chop your apple. I used a honey crisp apple because that's what I had on hand but you could really use whatever apple you wanted.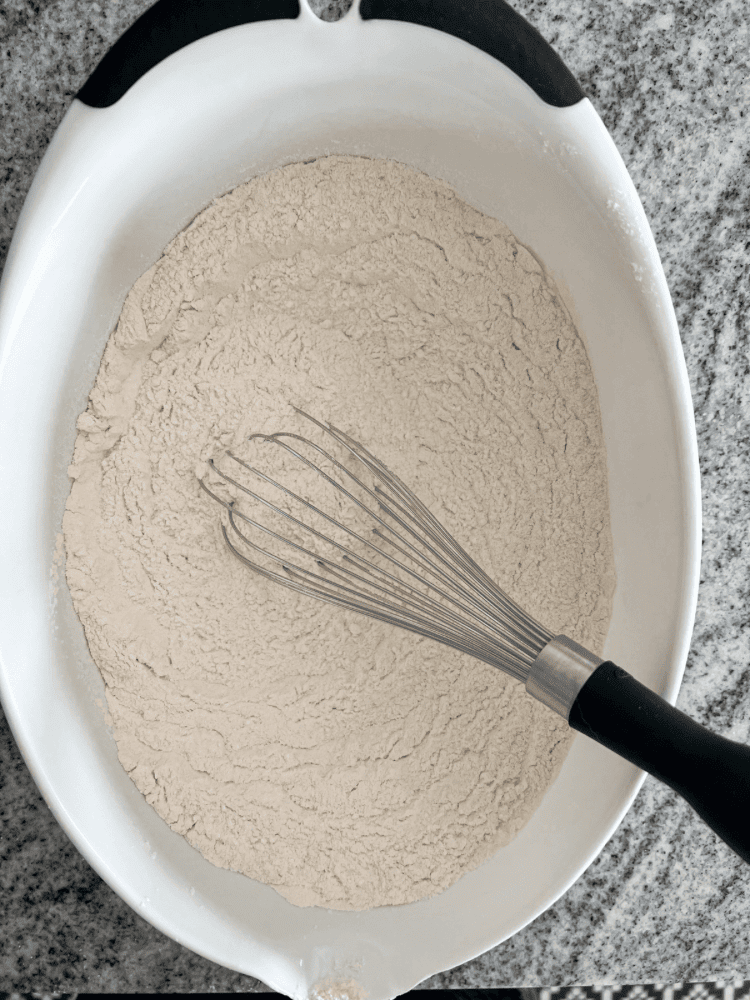 Then, you want to combine all the dry ingredients except the cinnamon in a large mixing bowl. After that, combine all the wet ingredients into another mixing bowl. Add the wet ingredients to the dry ingredients and mix well. Then add in your cinnamon and diced apple.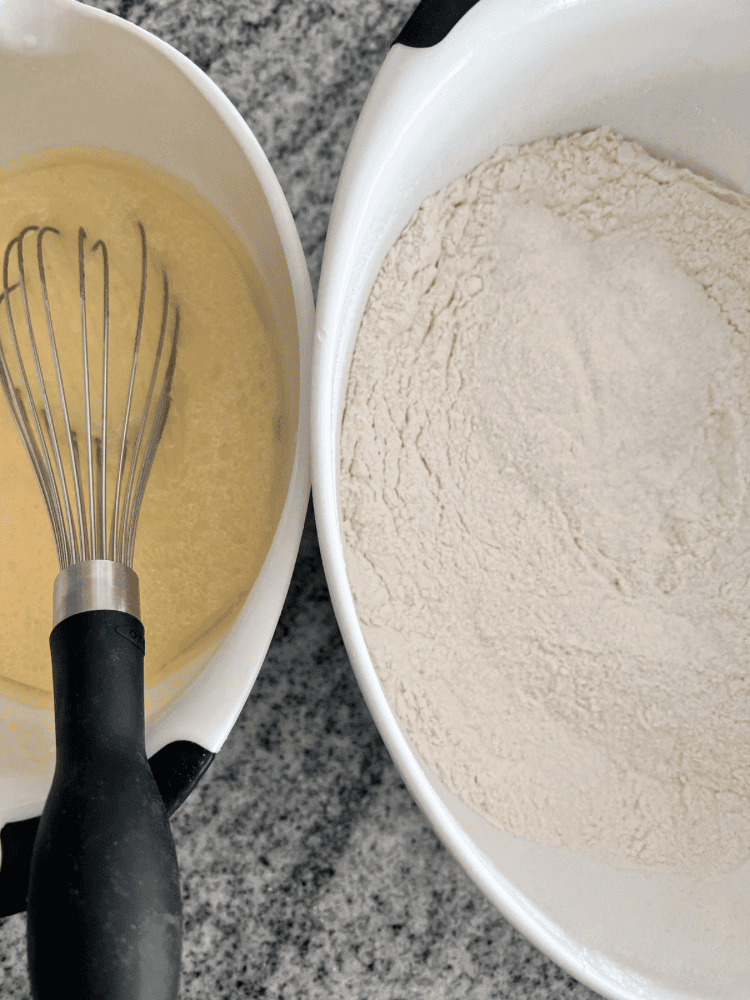 To make the cinnamon sugar topping, simply mix the 2/3 cup white granulated sugar and 1 teaspoon cinnamon together. This topping is completely optional, but it does make the apple bread even more tasty in my opinion!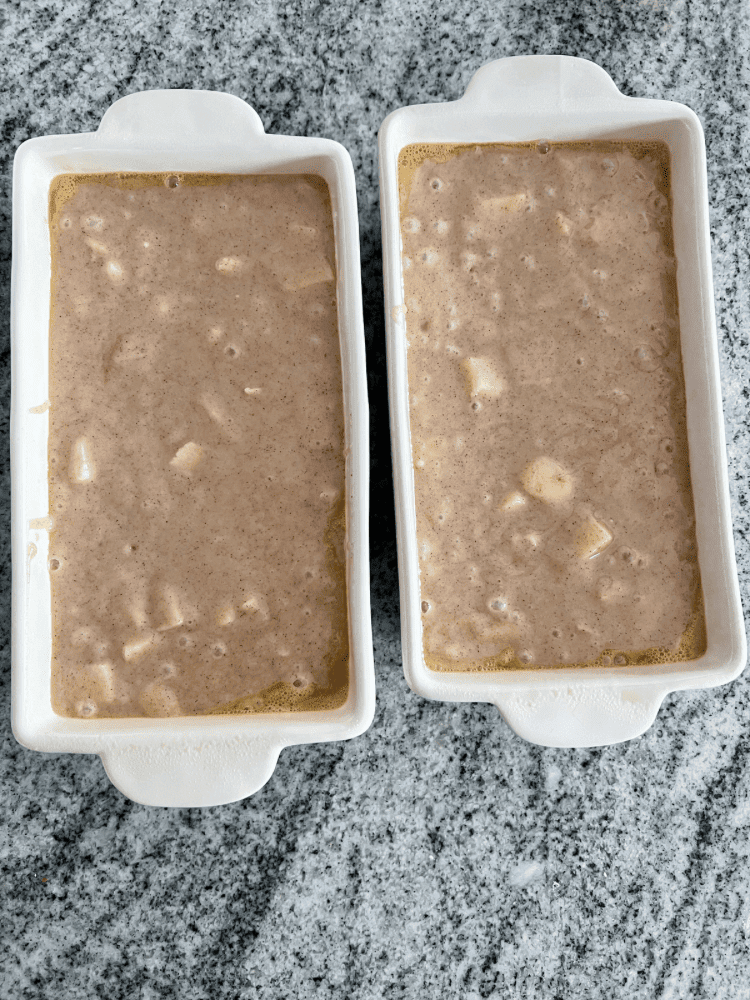 Spoon cinnamon sugar mixture on top of bread and then use a butter knife to swirl the mixture into the dough. Bake the bread in preheated oven for 1 hour 10 minutes, or until a toothpick inserted into the bread comes out clean.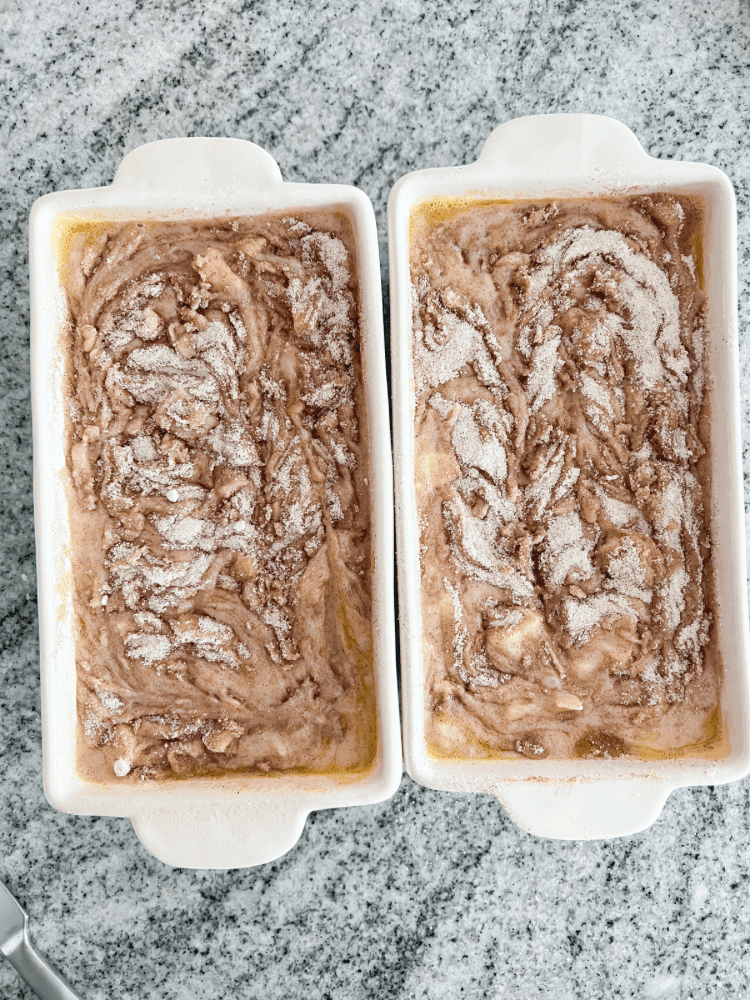 Tips and Tricks
Anytime I am making a bread recipe, I always place the bread loaves onto a cooking sheet to prevent dough from overflowing and causing a mess in the bottom of my oven. And thank goodness I did it for this recipe especially. My bread definitely overflowed and caused a mess, but thankfully it was all caught on the baking sheet and not my oven!
And I think that happened mainly because I definitely overfilled my bread pans. You really shouldn't fill it more than two thirds of the way full, and mine was almost up to the top. What I should have done was to add a third bread pan and then not fill each one as full. I think that would have turned out perfectly then.
When serving, this bread is best warm and with a slab of butter on top too! It also goes amazingly well with a cup of coffee too! You can use this recipe as a dessert or even as a sweeter breakfast option too. Not going to lie, I had a slice of bread with butter for breakfast this morning myself!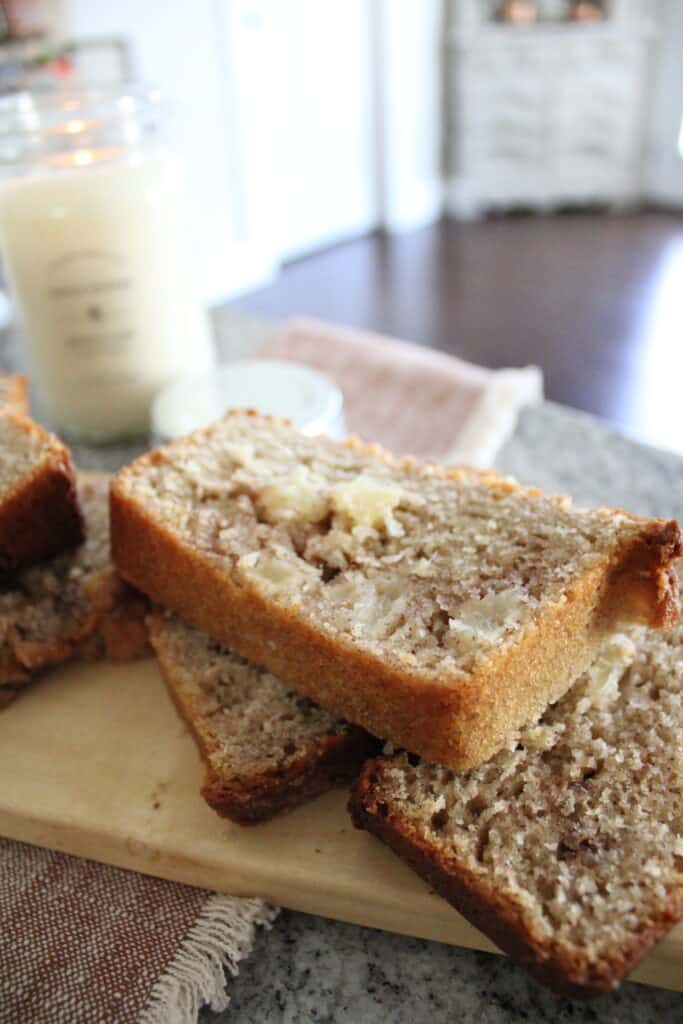 And if you're looking for even more apple recipes, be sure to check out my German Apple Pie, Easy Apple Dumplings With Crescent Rolls, or my Fresh Apple Walnut Cake With Caramel Glaze too!
Also, be sure to go check out Kelly's post and see how she makes a cozy simmer pot this fall season!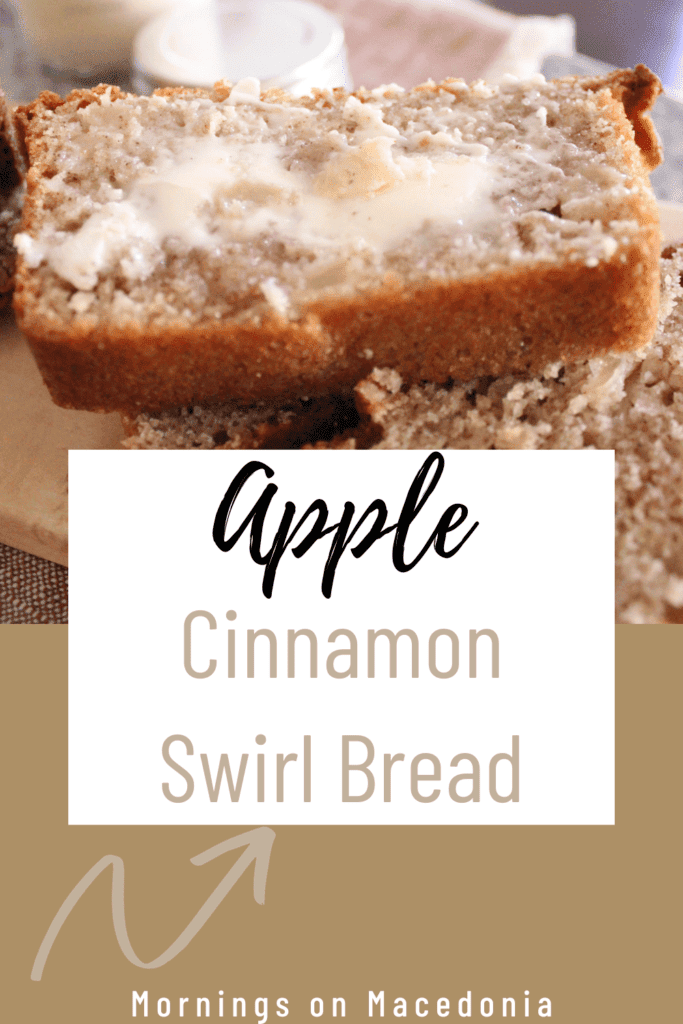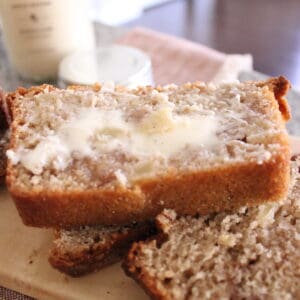 Apple Cinnamon Swirl Bread
Ingredients
2

Cups

White Granulated Sugar

4

Cups

All Purpose Flour

2

TBSP

Baking Powder

1

TSP

Salt

1

TBSP

Cinnamon

2

Eggs

2

Cups

Milk

2/3

Cup

Vegetable Oil

1

Apple

Peeled and Diced
Apple Cinnamon Swirl Topping
2/3

Cup

White Granulated Sugar

1

TSP

Cinnamon
Instructions
Preheat oven to 350 degrees and grease two-three bread loaf pans, depending on size. My pans are 5" by 9". But, I think I should have greased a third pan and not filled the pan all the way. Be sure to only fill your bread pans about 2/3 of the way full, they will definitely rise when baking!

First, mix together all the dry ingredients, except the cinnamon, in a large mixing bowl.

Then, mix all the wet ingredients in another mixing bowl.

Add the wet ingredients to the dry ingredients and mix well. Then, add in you peeled and diced apple as well as the cinnamon. Stir until incorporated.

Pour mixture into greased pans, being sure not to overfill them!

To make the cinnamon sugar swirl topping, simply combine the sugar and cinnamon together in a small bowl. Then, spoon the mixture on top of the bread dough.

Swirl the cinnamon sugar mixture into the bread dough by using a butter knife.

Place in preheated oven and bake for one hour and ten minutes, or until a toothpick inserted into the bread comes out clean.

Serve warm with a slice of butter on top and enjoy!