So if you're like me, then you probably burn through candles like crazy. And up until now, I would just throw the jar away because I didn't really have a use for them. But here recently I discovered a quick and easy DIY for Christmas using my old candle jars. I made these DIY Snow Globes out of the old jars!
I love being able to repurpose old things and find a new use for them. You can also use any kind of jar you have laying around your house too, like a mason jar.
I just wanted to reuse these candle jars I had because I loved the shape and the lid for them too. And since the lid screws on and off, they are perfect for this kind of project.
I wouldn't recommend using a candle whose lid pops on off easily because you wouldn't want all that fake snow falling out!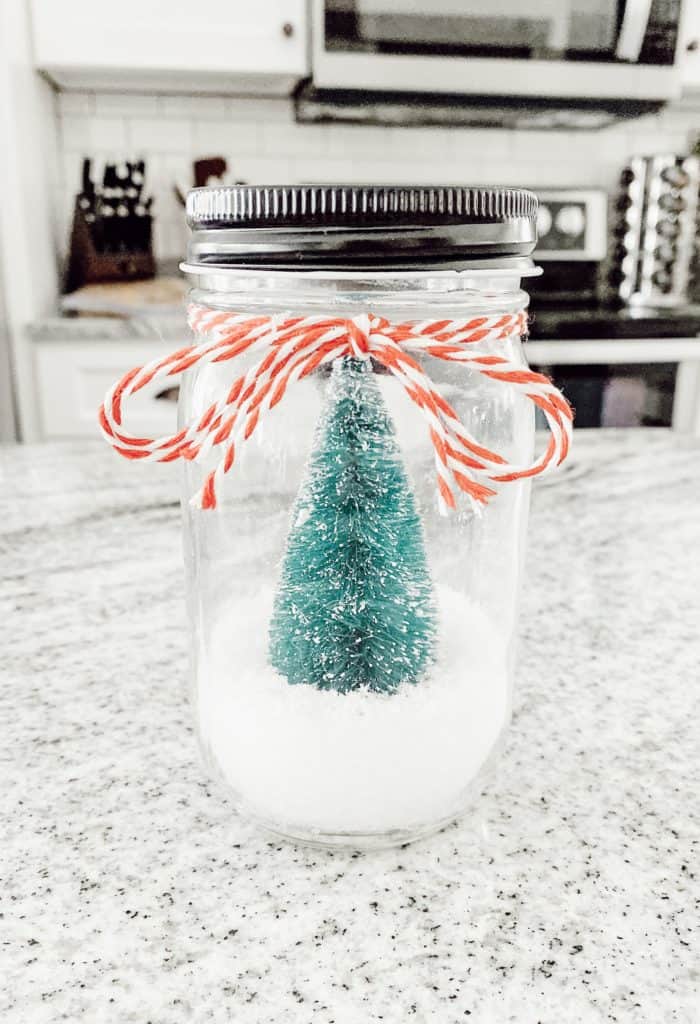 Below is the candle that I used for this project. I really love these candles and I get quite a few of them a month. And once I burn all the way through them, I put them in the freezer for a couple of hours.
Then, I take them out and use a butter knife to pop out the remaining wax. Once I get the wax all out, I wash the jar in hot, soapy water to clean it well.
Be sure to check out my other post, How to Get Candle Wax Out of Jars, for a more in depth tutorial.
I could not get the wick out of this jar but it didn't really matter because I was going to cover the bottom of the jar with the fake snow.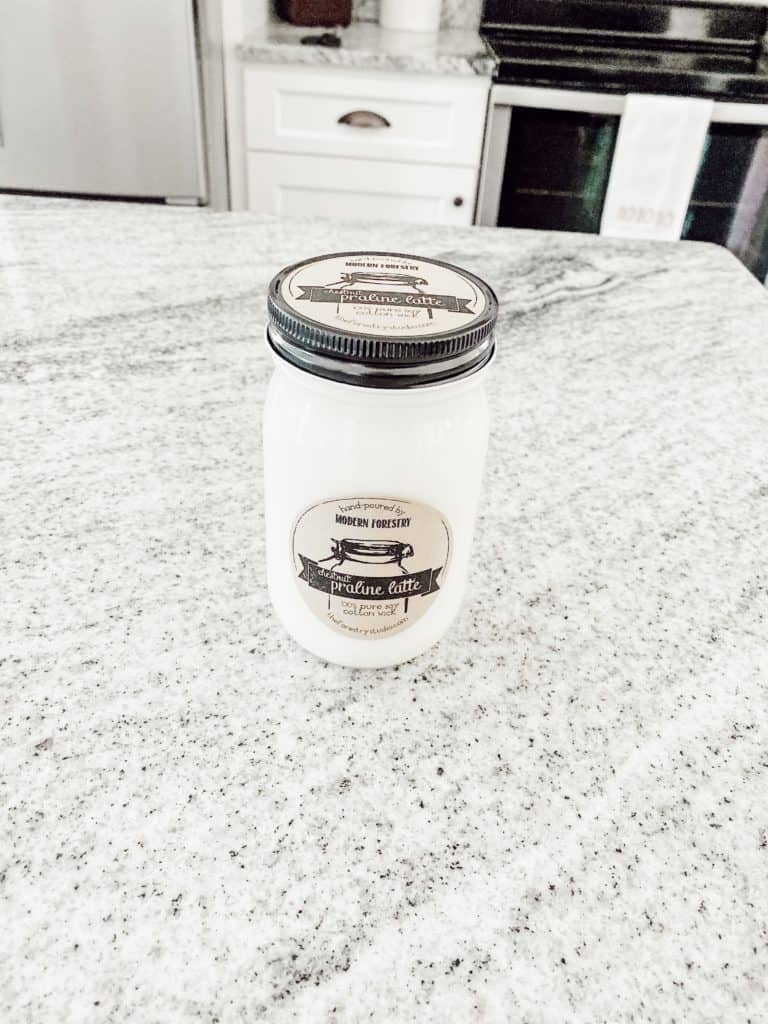 Supplies Needed for DIY Snow Globes:
A candle jar (or any other kind of jar with a lid)
Fake buffalo snow
Small bottle brush trees
Festive twine and/or ribbon
I got that big pack of bottle brush trees below from Hobby Lobby for like less than $5! All of their Christmas was 50% off when I went so that was a steal.
And that way I had plenty of leftovers for other Christmas projects too!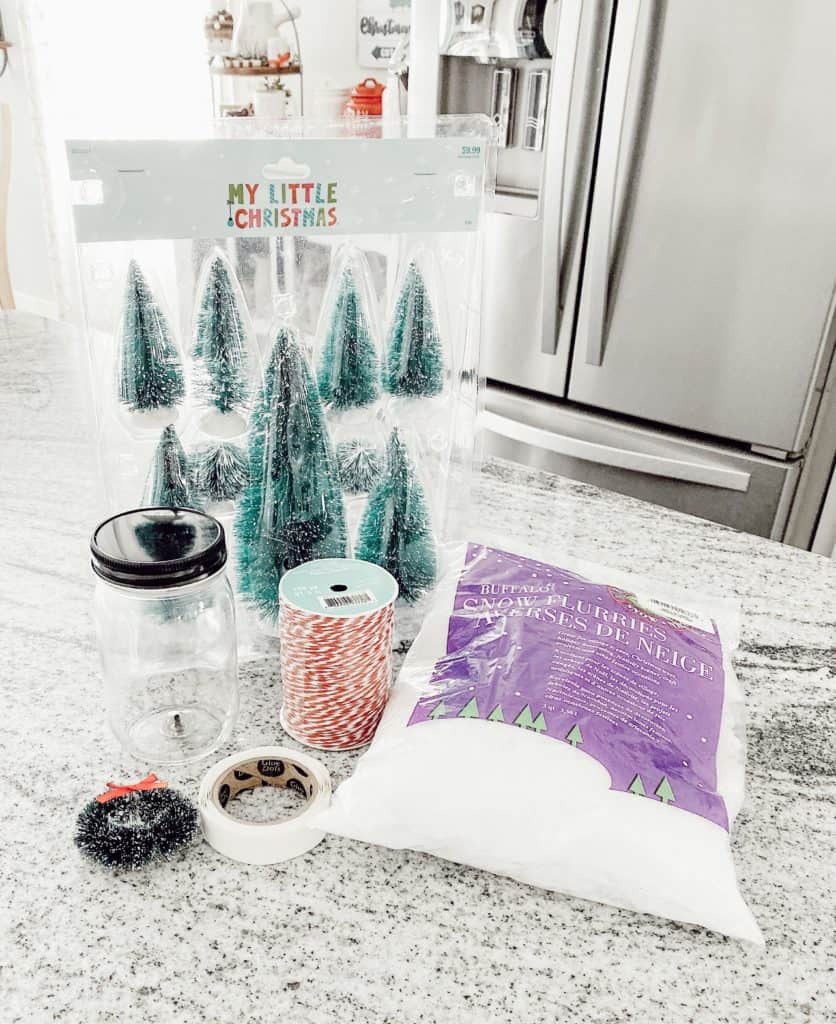 So are you ready for how incredibly easy this DIY is?! All you have to do is pour some of that fake buffalo snow into the bottom of the jar.
Fill it up as much or as little as you want and then place a Christmas tree on top. Also, if you had any other cute Christmas figurines, those would work too.
I would love to make one with a red truck and a Christmas tree as well. Then just screw the lid on, tie some string around the top of the jar and you are done!
How easy is that?! And it's even easier if you're using a mason jar and not repurposing a candle jar! This literally took me 5 minutes to put together and it didn't cost much at all either.
I have plenty leftover supplies to make more as well.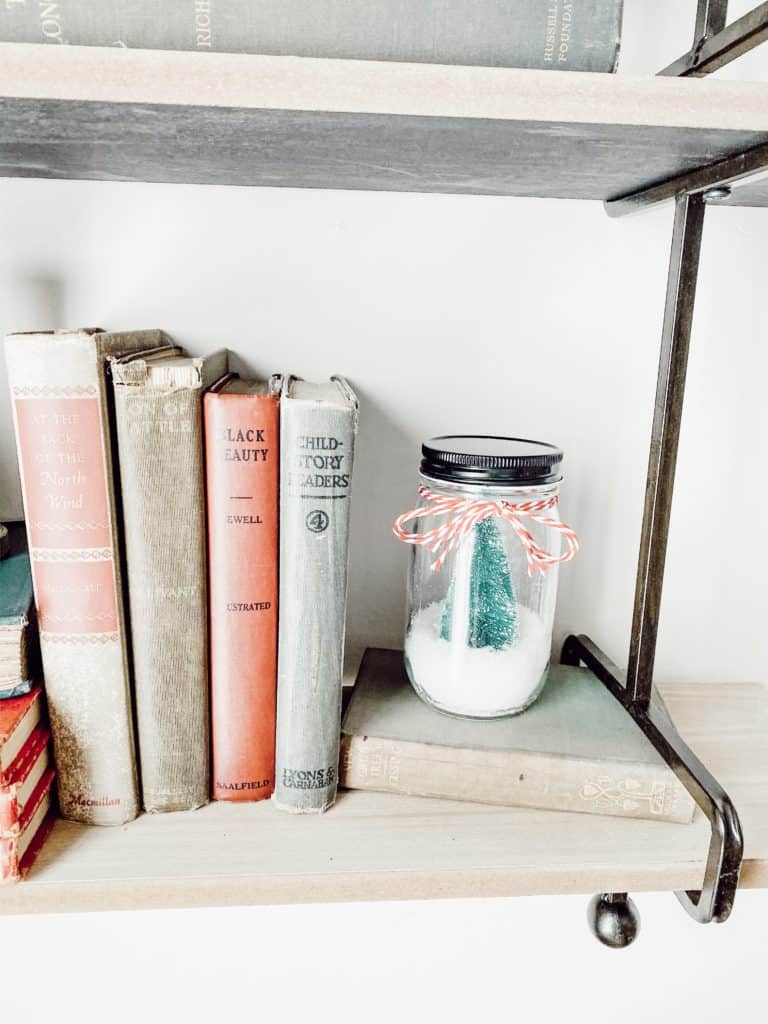 These would make the perfect Christmas gifts or a great craft to do with your kids one afternoon. It's super easy and fun to make and does not require much time at all.
If you make one too, let me know! I would love to hear how it all turned out for you as well!