So I have this beautiful lantern from Kirkland's that I bought a few years ago and for some reason, I have never done much with it. I usually just stick a candle in there and that's it. So not too exciting right? This year I wanted to do something different with it and make it more Christmas-like. So I came up with the idea of this DIY winter lantern.
It's very similar to my DIY Snow Globes from my candle jars I did awhile ago too. I am loving how it turned out and it was so super easy to do! I am definitely digging all the easy Christmas crafts this year! Keep reading for a full tutorial on how I did it!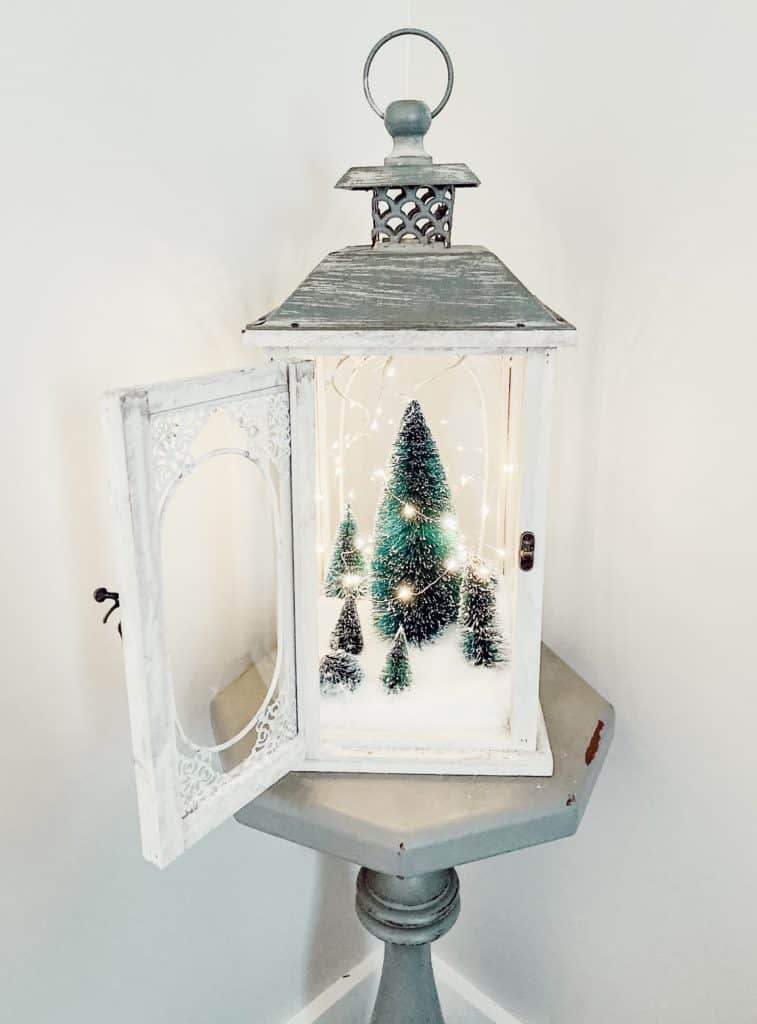 Supplies Needed:
Lantern (or something similar)
Fake buffalo snow
Bottle brush trees and bushes (basically any small Christmas/Winter figurine would do just fine. You can set whatever scene you like inside of the lantern which is what makes it so fun and creative!)
Battery operated LED lights
Glue dots (to secure battery pack in place)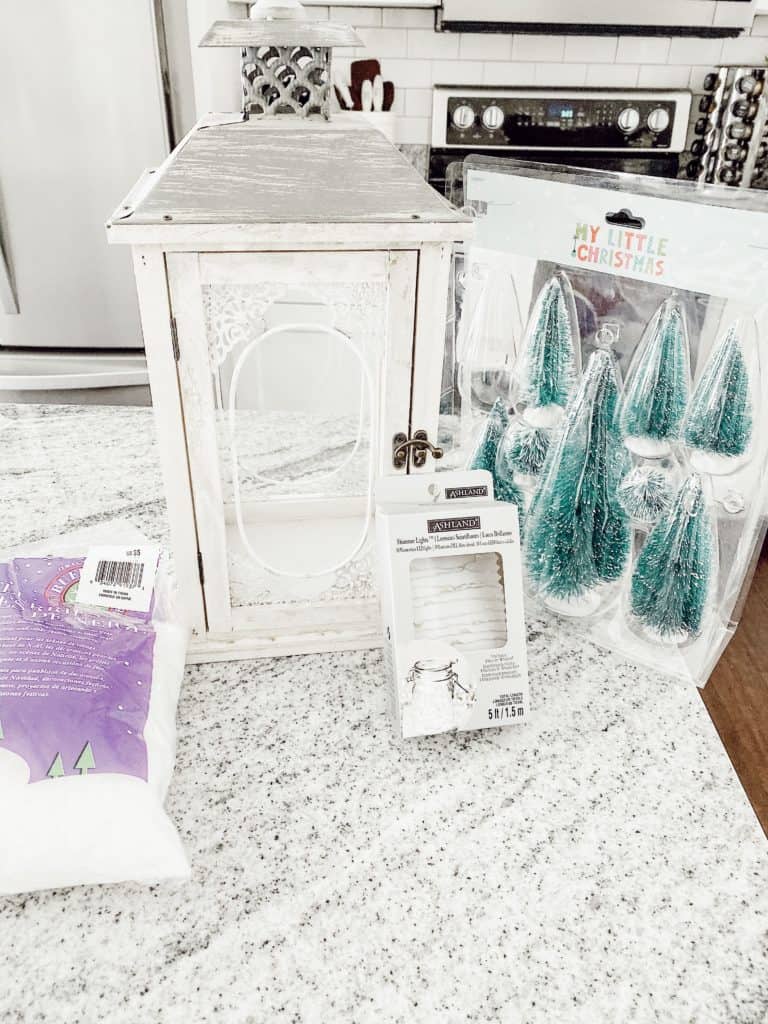 Instructions:
The first thing I did was fill the bottom of my lantern with some of that fake snow. I made it kind of like a snowy hill and put more towards the back of the lantern, since the front doesn't have much of a lip area and I didn't want a lot of snow spilling out every time I opened the lantern to turn it on.
Then I added my bottle brush trees and I put a big one in the very middle to center the scene and then filled it the surrounding areas with smaller trees and bushes.
The last thing I did was attach the battery pack of the string lights to the very top of my lantern with some glue dots. I had to add a lot of glue dots to it to hold it into place, but they are easy to remove so if you ever wanted to change it up, you definitely could.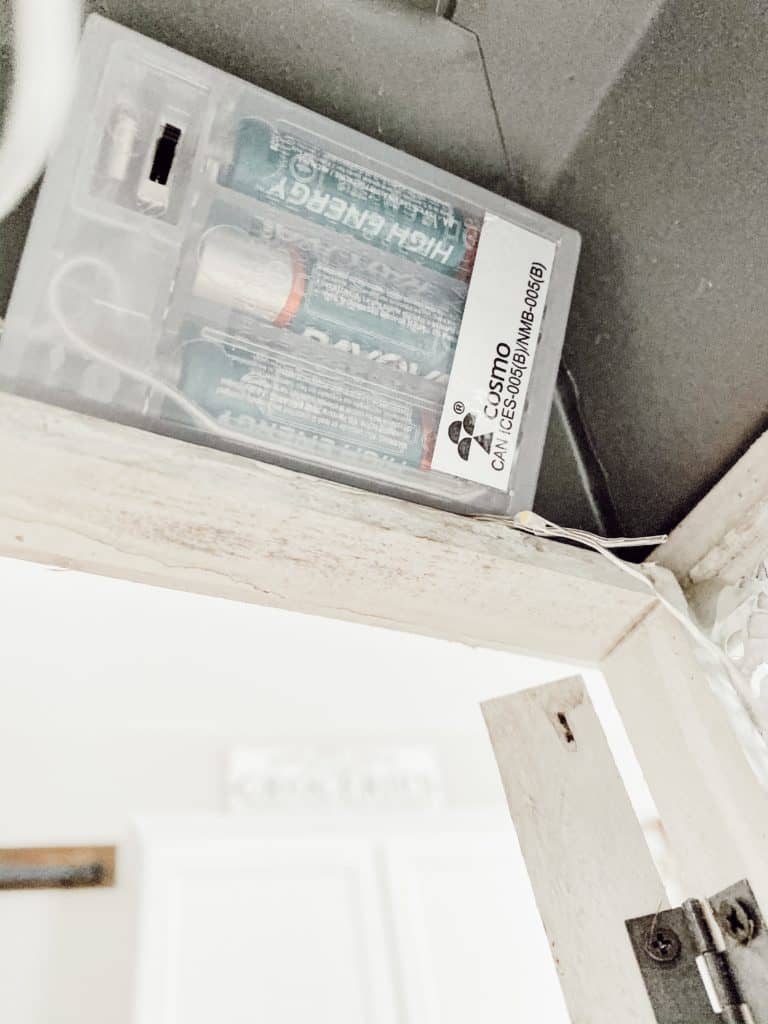 Once you have the battery pack in place, You can arrange the lights however you want. I just kind of placed them around the main tree in the center but there really wasn't any rhyme or reason to how I styled it.
I think it made it look more whimsical that way!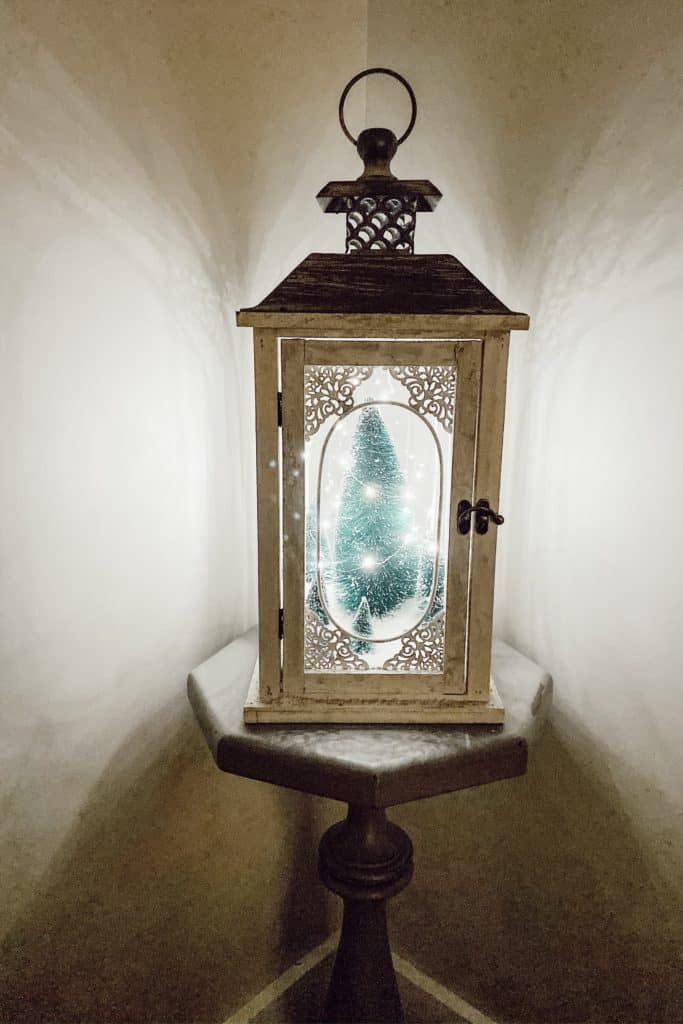 So ta-da! There's my DIY winter wonderland lantern! I kept this one more Winter-like that way I can use it after Christmas too.
You could definitely add in more red or more Christmas vibes if that's the route you want to go down. I love how you can be super creative with this and create any scene you want!
This again was super easy and simple and didn't cost me much to make since I already had the lantern. I would love to see this if you try it out too.
Let me know how it goes for you and if you did anything different with yours as well! And if you're looking for another easy Christmas craft, check out this DIY: Target Dollar Spot Hack too!