Y'all know my love for candles is strong. And I have shared in the past my favorite Fall and Christmas candles. So now I thought it would be fun to share all my favorite candles for spring.
You also know if you have been around here enough, that I am in love with Antique Candle Co! Their candles are seriously the best and I love being able to support a wonderful small business like themselves.
I figured I would share with you all some of my all time favorites in case you are looking for some wonderful spring scents for your home too!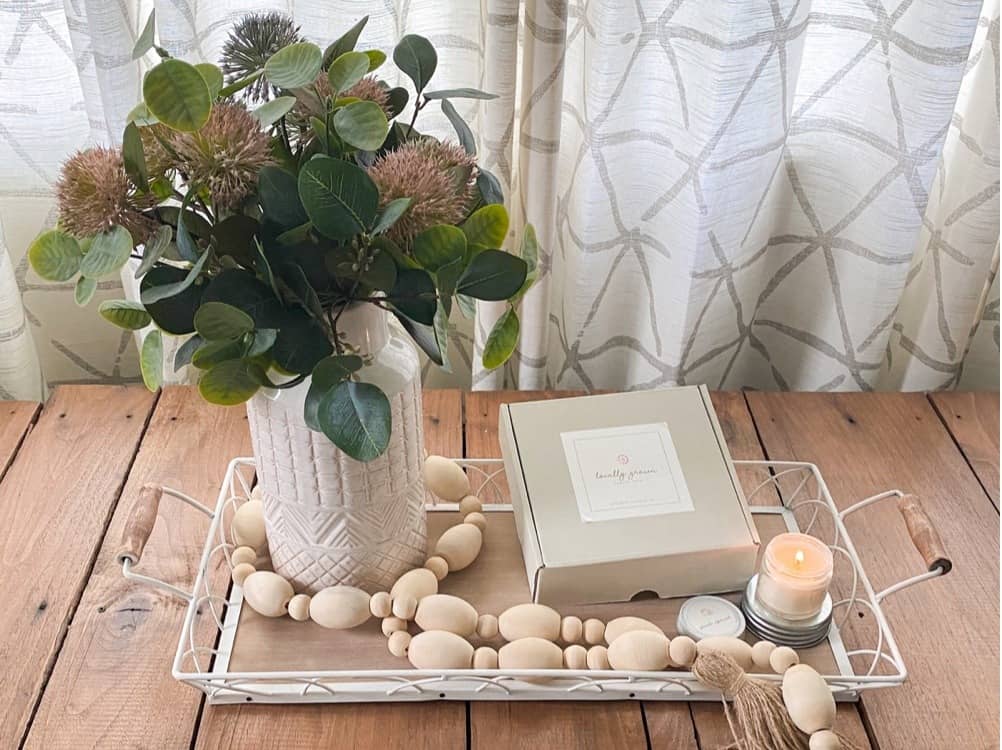 This post contains affiliate links. Click here to read my disclosure policy.
Grapefruit
Grapefruit is one of their new spring candles for 2021. They surprised us all and came out with a total of three NEW scents this year.
This includes this one, lemon eucalyptus, and peach apricot. I was so excited to hear that they released so many scents this year because they normally only do one new scent per season!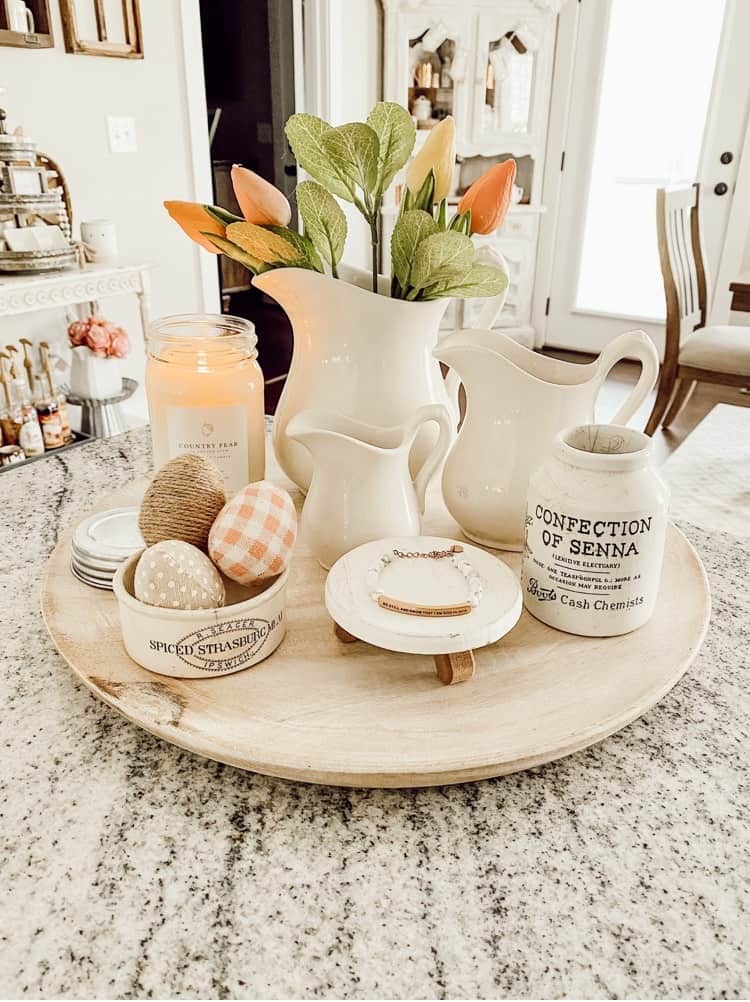 Grapefruit is a bright scent of sugared pink grapefruit with vibrant citrus zest, highlighted by floral notes of peach blossom and eucalyptus leaf.

Antique Candle Co
Lemon Eucalyptus
Lemon Eucalyptus is such a wonder spring scent as well. It has such a great clean fragrance to it and I love the subtle hint of lemon it brings to the table too.
It's a very unique scent and I haven't ever had a candle quite like it!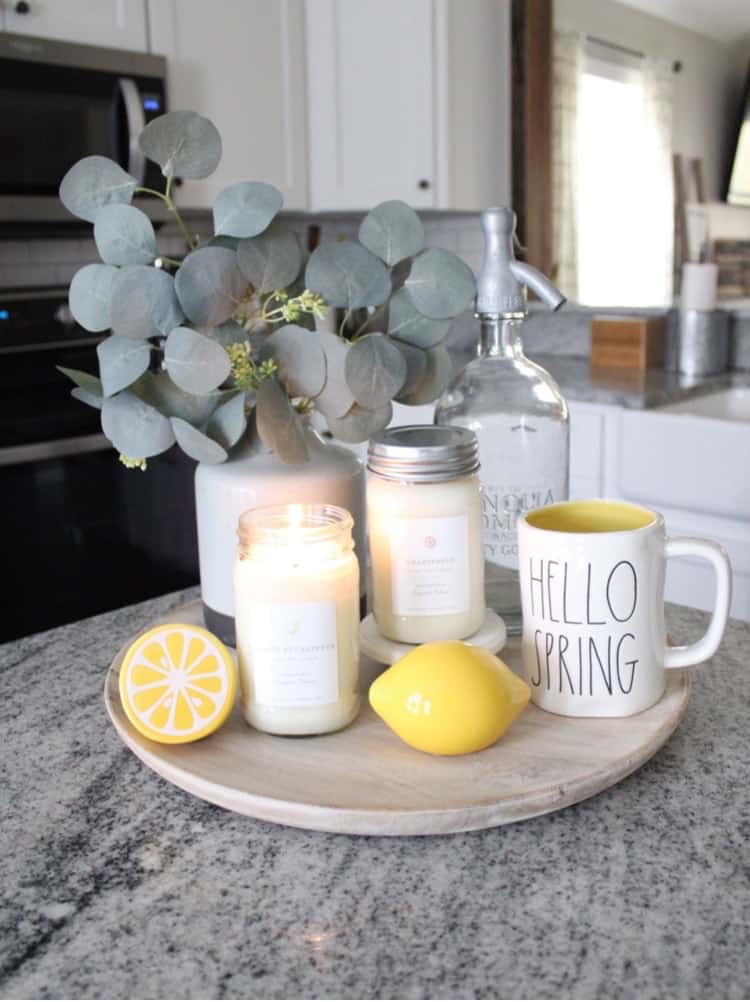 Lemon Eucalyptus is a fresh aroma of bright lemon and sweet orange, highlighted with a bouquet of eucalyptus leaves, citrus blooms, and wild mint.

Antique Candle Co
Peach Apricot
Peach Apricot was a huge surprise to me! I had no idea they were even releasing this one so I was super happy when it arrived in the mail!
This one is officially launching on April 27th and I am loving the combination of both peach and apricot together.
They already have a Georgia Peach scent too, which is awesome as well, but this one doesn't have as strong of a peach scent as that one. This one is more subtle, which I love!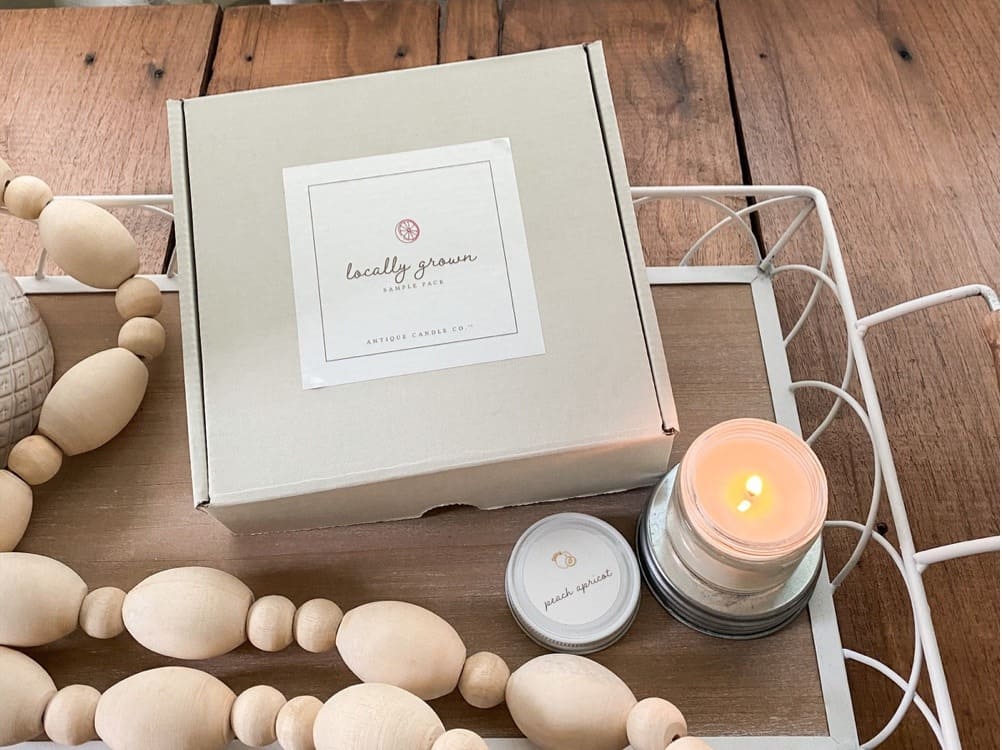 A sweet medley of fresh peach and apricot, blended with sugary vanilla, soft jasmine, and clean citrus.

Antique Candle Co
Country Pear
Country Pear is a classic and one of their collaboration candles. This is another thing that I love about this company.
They try to partner and collaborate with as many bloggers and influencers as they can to make their own unique and wonderful scent.
This one was created by the very successful and talented Instagram Influencer, Cotton Stem. Country Pear just celebrated it's two year anniversary and I am so happy that it is sticking around because it is honestly one of my favorite spring candles.
It has such a subtle yet sweet scent and it is super fragrant as well.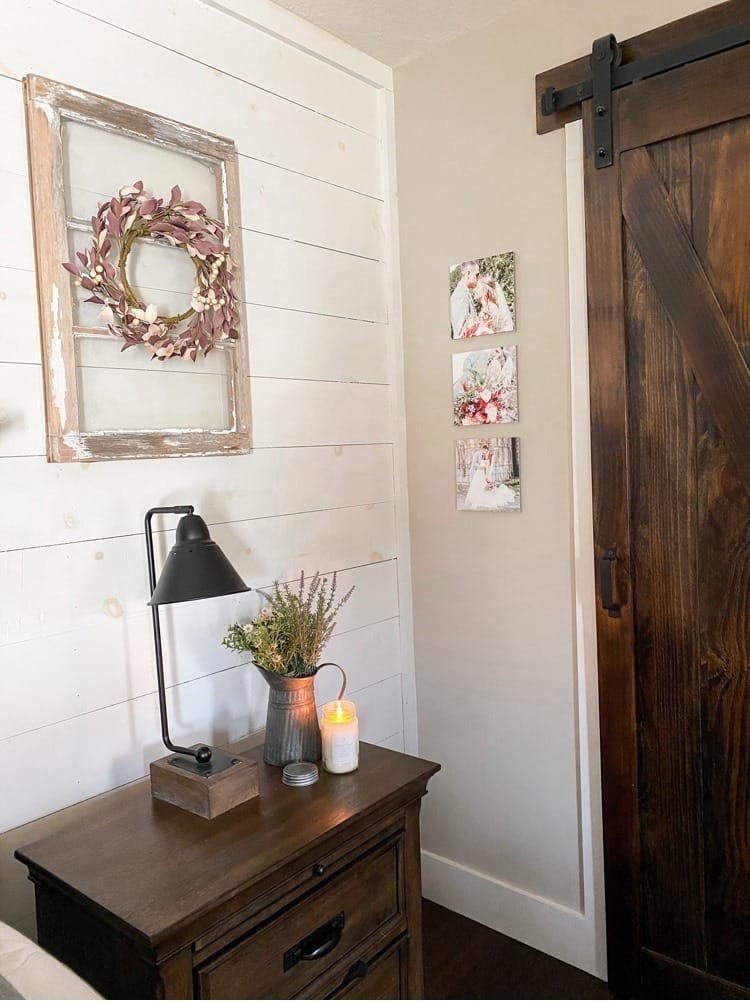 Country Pear by Cotton Stem is a cozy blend of fresh golden pear with rich plum, highlighted with brown sugar vanilla and soft notes of roasted hazelnut.

Antique Candle Co
Lavender Vanilla
Lavender Vanilla is another one of my go to's when ordering spring candles. I love this one especially for the bedroom or bathroom areas.
The lavender scent gives me such a calming and relaxing feeling. I love lighting it a few hours before bed.
I believe it helps me sleep well during the night if I do this every night. Plus, it makes your whole bedroom smell delightful too!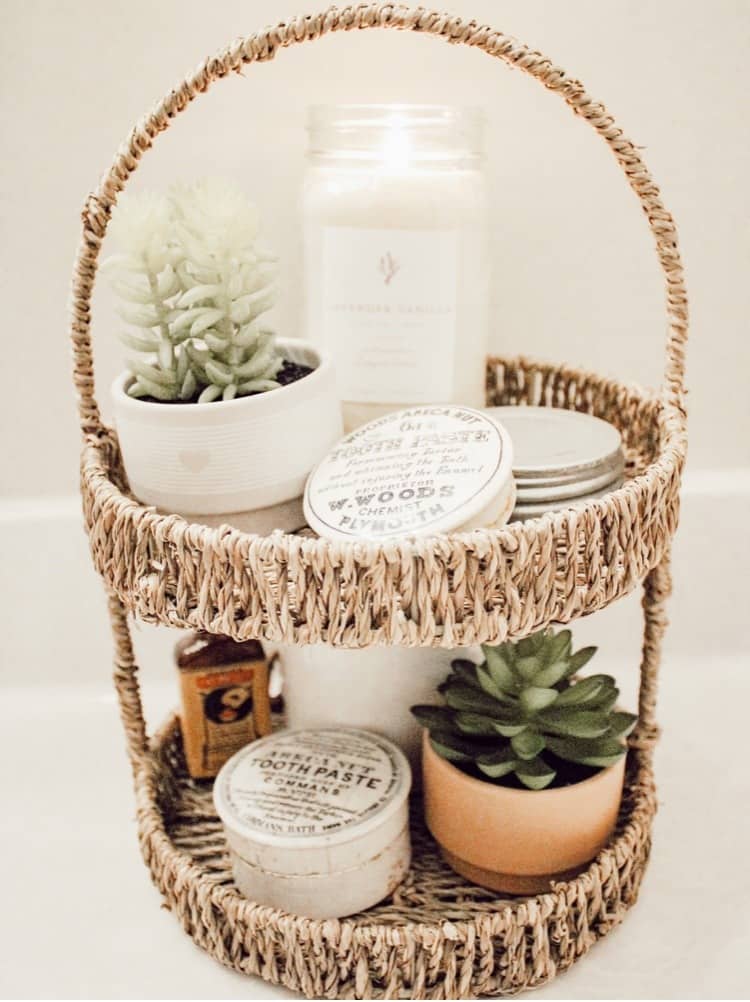 Lavender Vanilla is a soothing bouquet of fresh florals and lavender blossoms, highlighted with warm vanilla bean.

Antique Candle Co
Can't Decide What Spring Candles to Get?
Well then, good news! Antique Candle Co decided to release a HUGE sample box of their Locally Grown Favorites and it includes all of the spring candles listed above plus even more!
It comes with a total of nine sample sized candles! This would be a perfect way to try them all out and to decide which one is your favorite.
Also, you can try the new Peach Apricot scent before it's official launch date in this box as well. As I mentioned above, the Peach Apricot isn't set to officially release until April 27th, but this box is coming out on April 13th!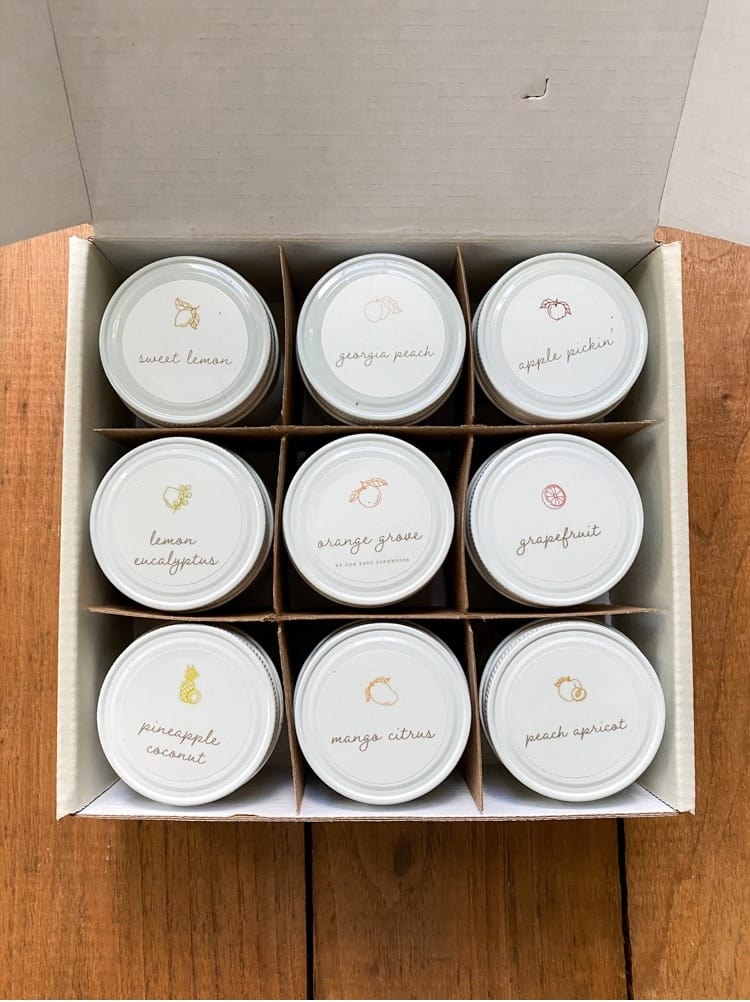 Also, on the same day, they are doing an Antique Restock. If you haven't heard of that before, it is another one of my reasons why I just love Antique Candle Co so much.
What they do is find several antique pieces such as vintage tins, teacups, crock ware, stoneware, and so much more.
Then, they fill these pieces with their delicious soy candle scents and you can get a truly one of a kind piece! I absolutely love when they do these restocks but they sell out so quickly so be sure to set your alarms and mark your calendars!
Have y'all ever had any spring candles from Antique Candle Co before?? If so, I would love to hear what some of your favorite scents are too! Let me know below!