If you know me, then you know porch sittin is one of my favorite hobbies during the spring and summer months. So I thought it would be fun to share with you all my spring front porch tour and exactly how I styled it this year.
I always strive to have my front porch feel like an oasis. I want it to feel like I am sitting out on vacation, even though I am really just at home.
This post contains affiliate links. Click here to read my disclosure policy.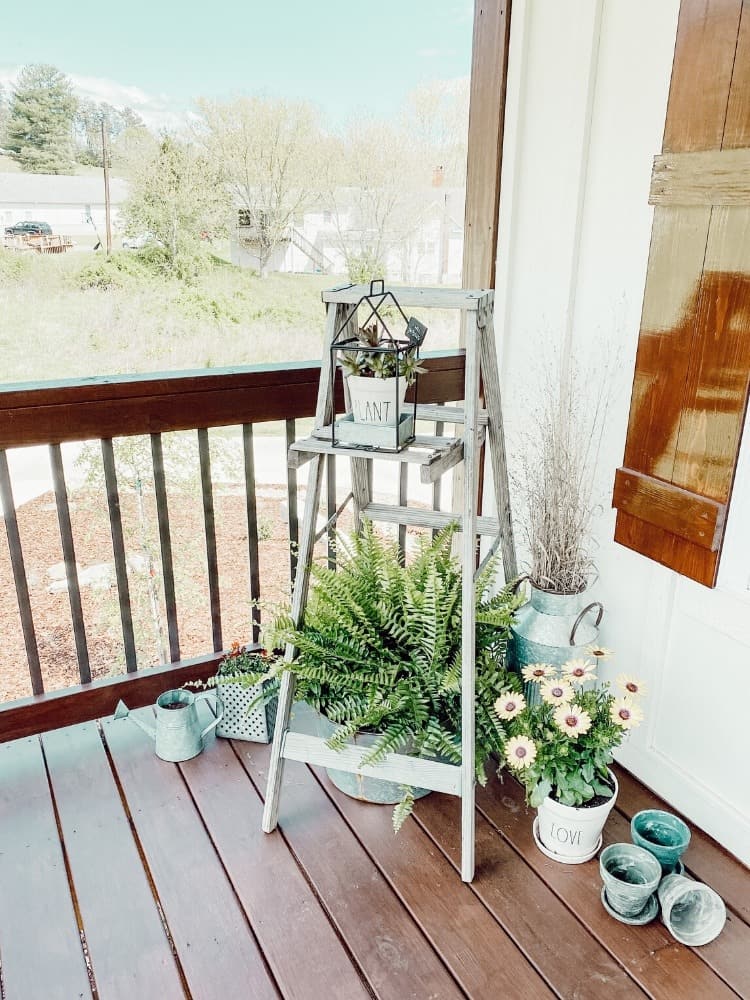 Rocking Chairs
I have said it before and I will say it again, a front porch isn't a front porch to me without a proper set of rocking chairs! I love to sit out and rock back and forth with a sweet tea or a coffee in my hand.
There is something so relaxing about it.
All the troubles in the world fade away when you are outside rocking. If you are looking for some great outdoor furniture options too, then check out my post about My Top Picks For Styling An Outdoor Space.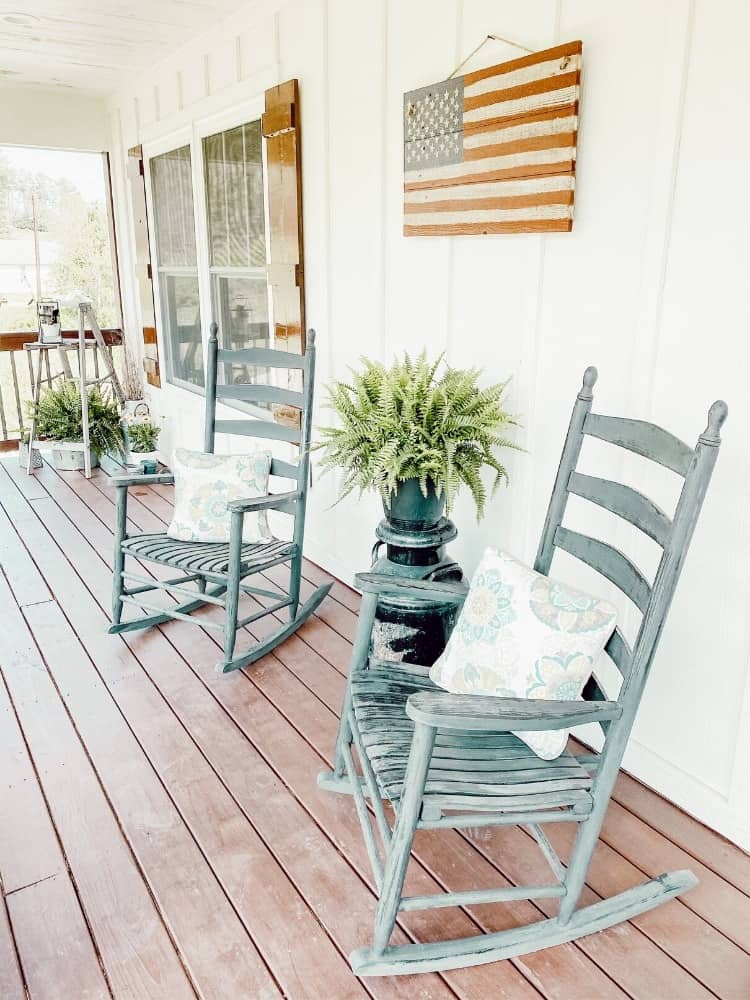 We actually scored our rocking chairs on Facebook marketplace for a great price. And then I ended up painting them and distressing them to give them the exact appearance that I wanted.
I wanted them to look worn and weathered because I love to add in vintage goodies on the porch too, just like in the rest of the house.
Plants
I also think you can't have a great front porch without a few little plants thrown in here and there.
I am by no means a plant expert, but I do enjoy taking care of a few easy plants and watching them thrive.
Plus, I always love choosing cute pots to put them in that will match my spring front porch too.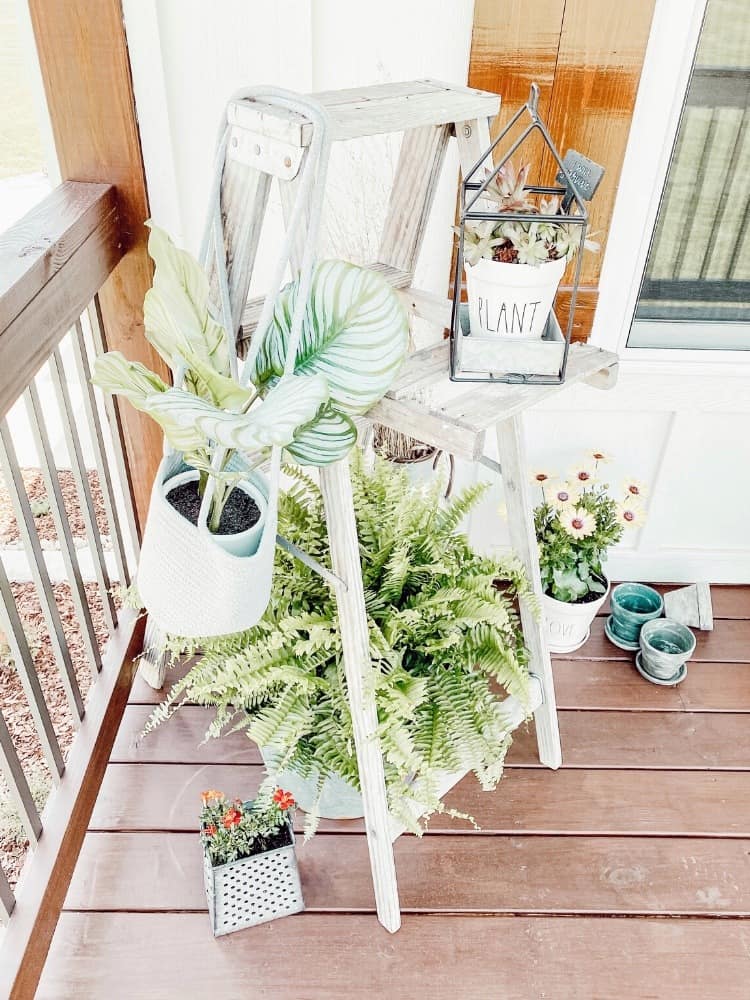 My favorite plant for the porch during the spring and summer time are ferns. I have them hanging up and I have a couple scattered around the porch too.
They are very hardy and I love all the greenery they provide the space too. I also love hens and chicks too.
They grow like crazy and you can easily divide them into multiple pots. They also don't require a lot of water or care so they are the perfect plants to start out with.
Vintage Goodies
Just like inside, I have a number of vintage goodies scattered across my porch too. I have an old chippy ladder (that we got for free!) and I use it in the corner as a plant stand.
I also have an old dairy can that I place a fern on and use it as a little centerpiece in between my rocking chairs.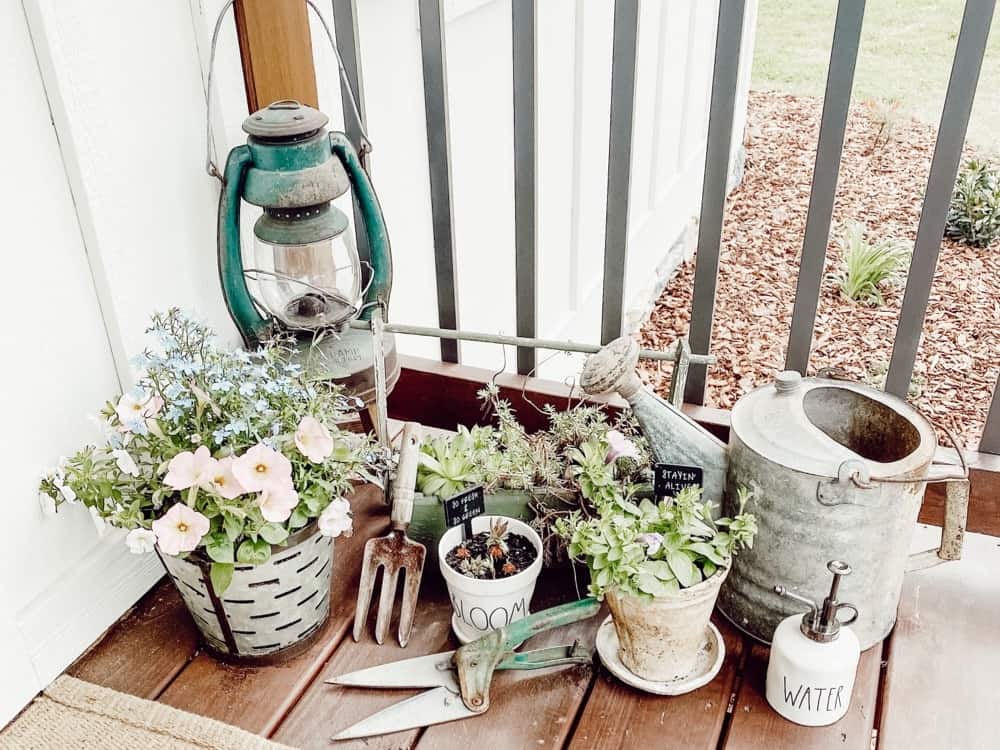 Displaying vintage gardening tools is always fun too. I like to have my vintage gardening shears placed next to my vintage toolbox filled with succulents too.
They both have a chippy green color to them, so I feel like they are perfect to display together.
Fun Accessories
I also love to add in a few fun accessories here and there on my spring front porch too. Such as a colorful doormat and a neutral scatter rug underneath the door mat.
Changing up the doormat every season is a cheap and easy way also to make your porch appear more seasonal and ready for whatever holiday comes next.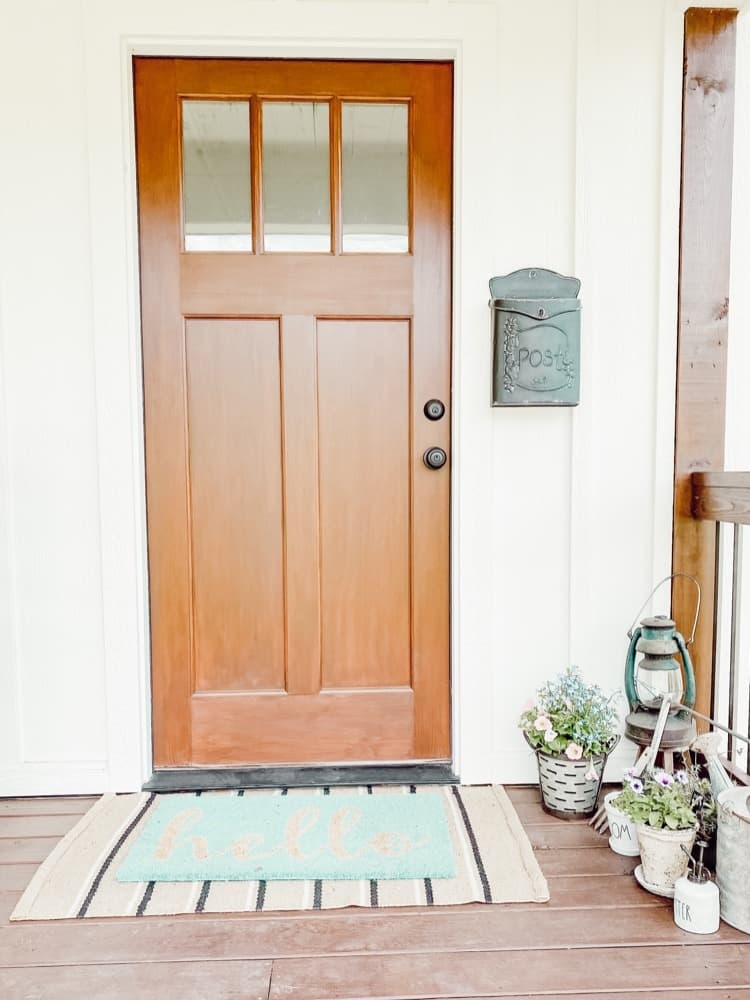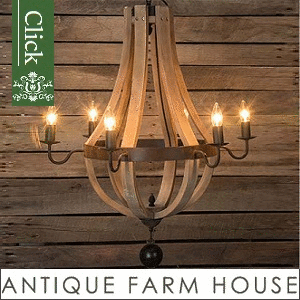 I also got this adorable planter pig that I planted a few little greenery plants in.
I think it is so cute and the perfect touch to my vintage farmhouse vibe I have going on here.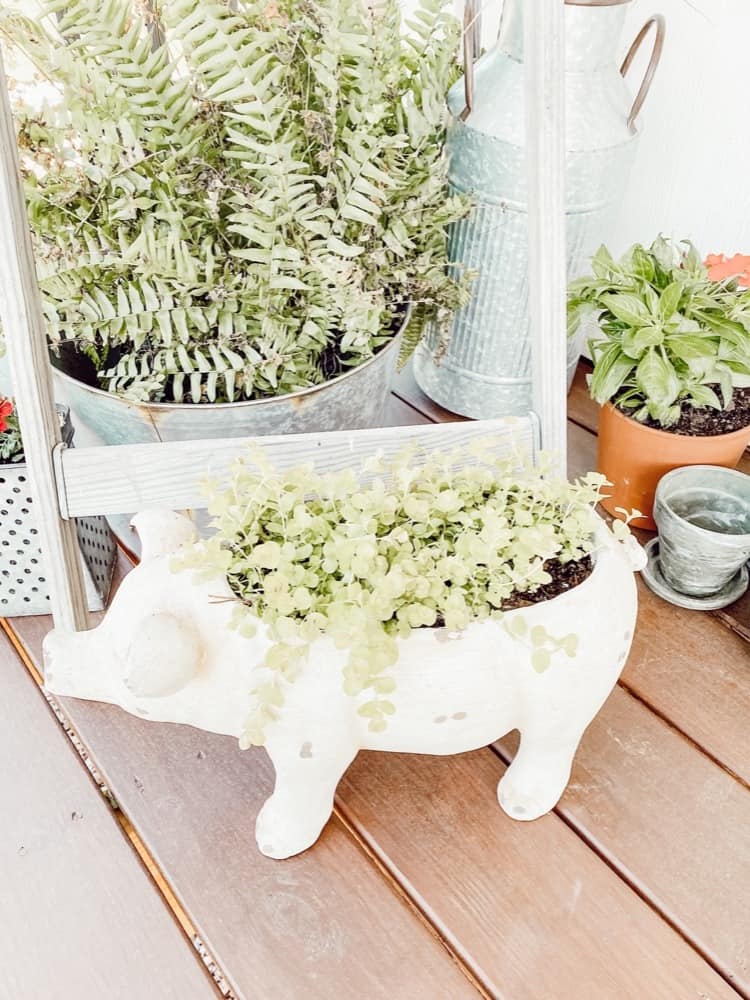 We found that beautiful American flag that was handmade by some old barn wood at a flea market a few years ago and decided it would look perfect hanging on the porch.
I also found the black post office box from the same flea market and thought it looked super cute next to the door as well.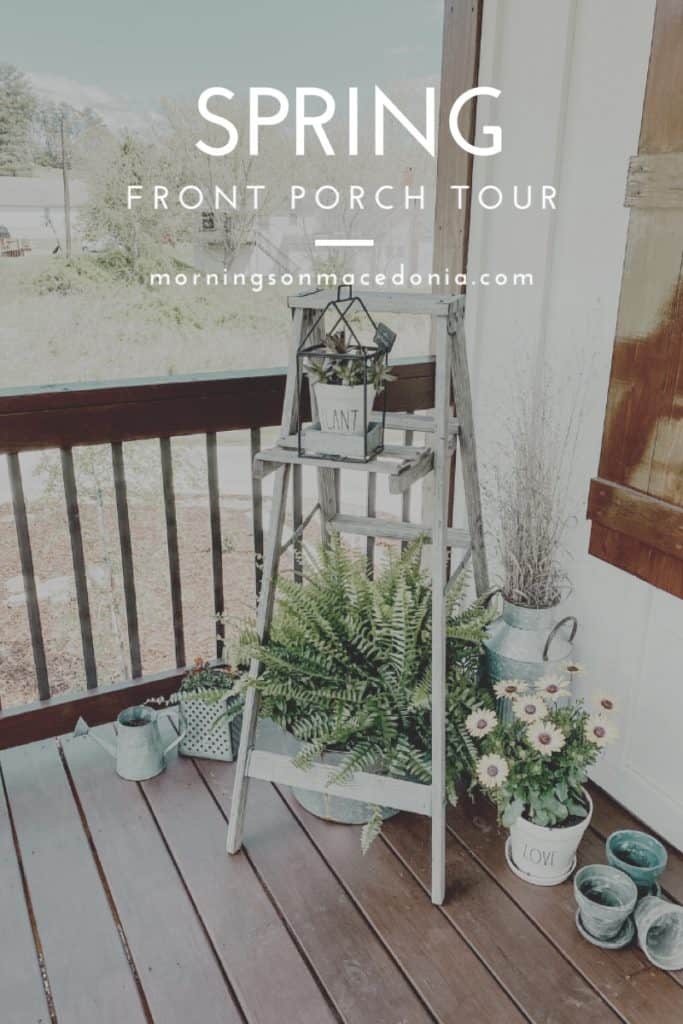 Well, I hope you enjoyed my little spring front porch tour today! And I hope it gave you some ideas on how to decorate your front porch for spring as well.
Do you usually go all out to decorate your porches too?? Let me know below and I hope you are able to squeeze in a little porch sittin time today friends!