I don't think it can truly be summer without having a delicious key lime pie for dessert! Am I right or am I right? But, in case you're wondering how long does a key lime pie actually lasts in the fridge, I will be covering all that for you today. Plus, I am sharing the easy and delicious recipe I used in order to make this yummy pie. 
I got this recipe from the second volume of the Magnolia Table cookbook. I absolutely love Joanna Gaines recipes, she never seems to disappoint! And this easy key lime pie recipe was no different!
If you're wanting to throw together a quick and easy late summer dessert, this recipe is for you! Plus, you can easily prepare the pie a few days before if needed as well. I will share all the details below on just how long a homemade key lime pie will last you below!
I think this was actually my first time making a key lime pie from scratch surprisingly. Usually, I always usually buy one from the store because it just seemed to be easier to me. Especially Publix key lime pie, that's my favorite! But after making this recipe and seeing how easy it actually is, I will definitely be making more homemade key lime pies from now on!
I guess you could also say I am on a big pie kick right now. Seeing as how I just shared my German Apple Pie Recipe a few weeks ago too! I think it's mainly because I am still holding out until it is seasonally appropriate to make some pumpkin pie!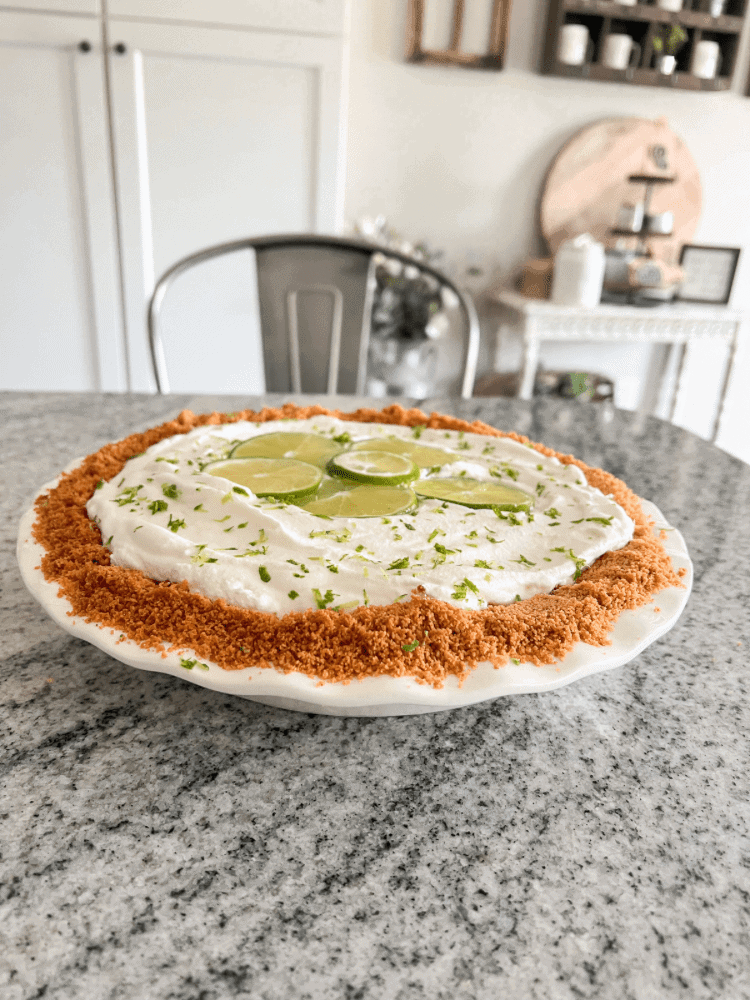 This post contains affiliate links, which means I make a small commission off anything you purchase through here, at no additional cost to you. Please read my full disclosure policy for more details.
What Is Key Lime Pie?
Key lime pie is a delightful and tangy dessert that's a favorite among many. Its smooth, creamy filling with a zesty kick of lime, all nestled in a buttery graham cracker crust, makes it an irresistible treat. But like all perishable foods, key lime pie also has a limited shelf life.
So, if you've ever wondered how long this delectable dessert can last in the fridge, you're in the right place! In this blog post, I'll dive into the factors affecting the shelf life of key lime pie and provide you with some helpful tips to ensure you savor every last bite.
The Shelf Life of Key Lime Pie
The shelf life of key lime pie primarily depends on its ingredients, storage conditions, and whether it's homemade or store-bought. Here's a general guideline to help you determine how long your key lime pie will remain safe and delicious in the fridge:
Homemade Key Lime Pie: If you've prepared a homemade key lime pie, it will typically last around 3 to 5 days in the refrigerator. The freshness and quality of the ingredients, as well as the hygiene of the preparation process, play a significant role in determining its shelf life. It's advisable to consume your homemade key lime pie within this timeframe to enjoy its optimal flavor and texture.
Store-Bought Key Lime Pie: Store-bought key lime pies from grocery stores are often made with preservatives to cause a longer shelf life. These pies can last around 5 to 7 days in the refrigerator. However, it's essential to check the label for any specific storage instructions and best-before dates provided by the manufacturer.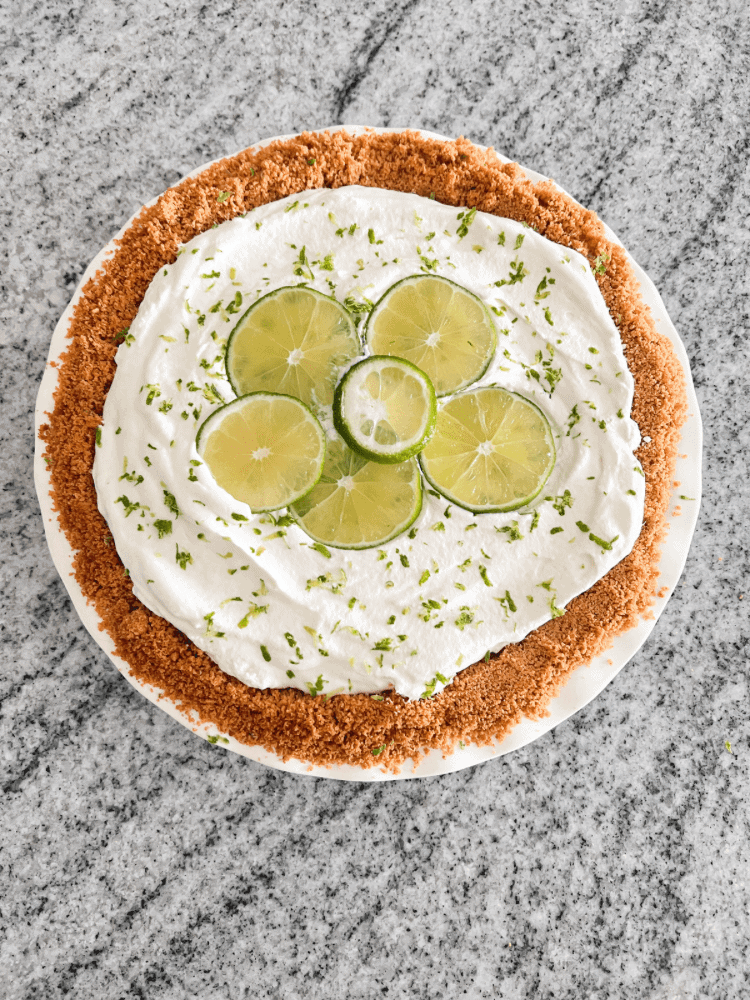 Tips for Extending the Shelf Life
To maximize the shelf life of your key lime pie and keep it as delicious as possible, follow these tips:
Storage: Always store your key lime pie in the refrigerator. This helps slow down bacterial growth and preserves the freshness of the dessert. Keep it in an airtight container or cover it securely with plastic wrap to prevent the pie from absorbing other flavors or odors from the fridge.
Temperature: Set your refrigerator to a temperature of 40°F (4°C) or below. This temperature range helps maintain the quality of the pie and prevents the growth of harmful bacteria.
Freezing: If you need to extend the shelf life further, you can freeze your key lime pie. Wrap it tightly in plastic wrap and aluminum foil to prevent freezer burn. When you're ready to enjoy it, thaw the pie in the refrigerator before serving.
Observation: Always rely on your senses to determine the freshness of the pie. If you notice any signs of spoilage, such as an off smell, mold, or a change in texture, it's best to err on the side of caution and discard it.
Conclusion
Key lime pie is a true delight that brings a burst of refreshing citrus flavor to your taste buds. While its shelf life is limited, following proper storage guidelines and being mindful of the ingredients and preparation process will help you enjoy this dessert to the fullest.
Whether you're savoring a homemade creation or indulging in a store-bought treat, the key to extending the life of your key lime pie lies in careful storage and timely consumption.
So, go ahead and relish each tangy, creamy bite while it's at its freshest! And now, see just how easy it is to make your own homemade key lime pie below!
Ingredients for Homemade Key Lime Pie
1 tsp Grated Lime Zest, plus more for garnish
4 Large Egg Yolks
​1 Large Egg
1/2 Cup Key Lime Juice, or fresh lime juice
2 Cups Crushed Cinnamon Graham Crackers, or graham cracker crumbs
6 Tablespoons Unsalted Butter
One 14 oz can of Sweetened Condensed Milk
Ingredients For Homemade Whipped Cream, optional
1 pint Heavy Whipping Cream
1/4 cup Powdered Sugar
1 tsp Vanilla Extract
Method of Preparation for Key Lime Pie
First, be sure to zest enough limes or key limes in order to get 1 teaspoon, plus additional for garnish on top of the pie. I zested about two limes total for this. Then, start squeezing the limes to get some juices out!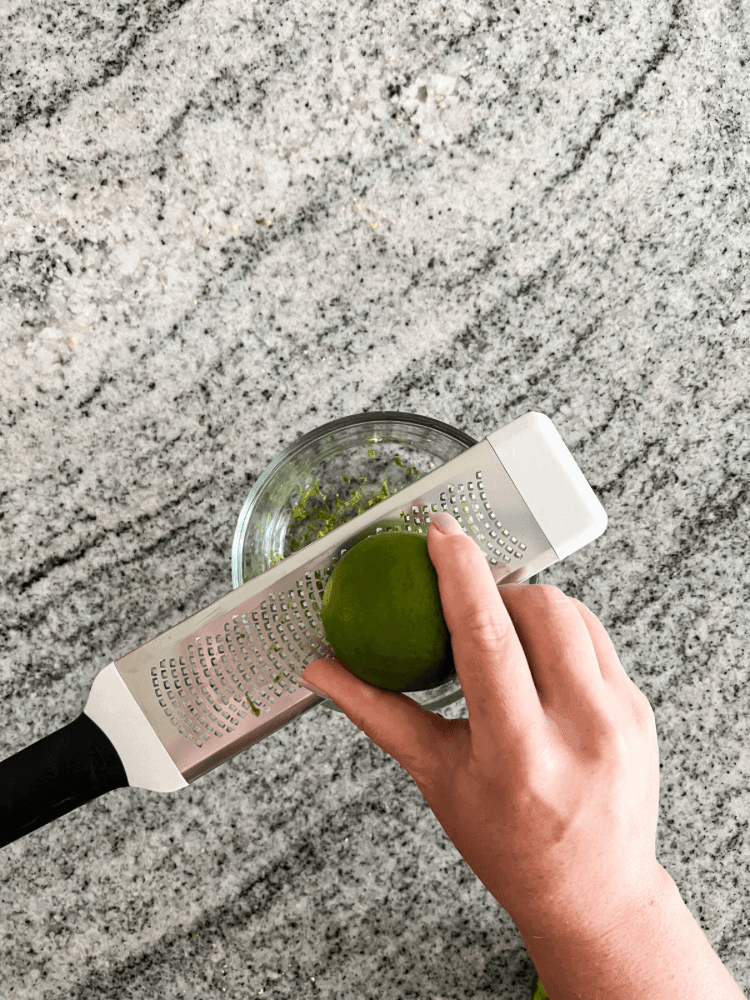 The original recipe calls for key lime juice, but unfortunately my grocery store was completely out of fresh key limes when I went. So I just used regular persian limes and that worked out just fine. I couldn't really tell a huge difference honestly using just ordinary limes instead.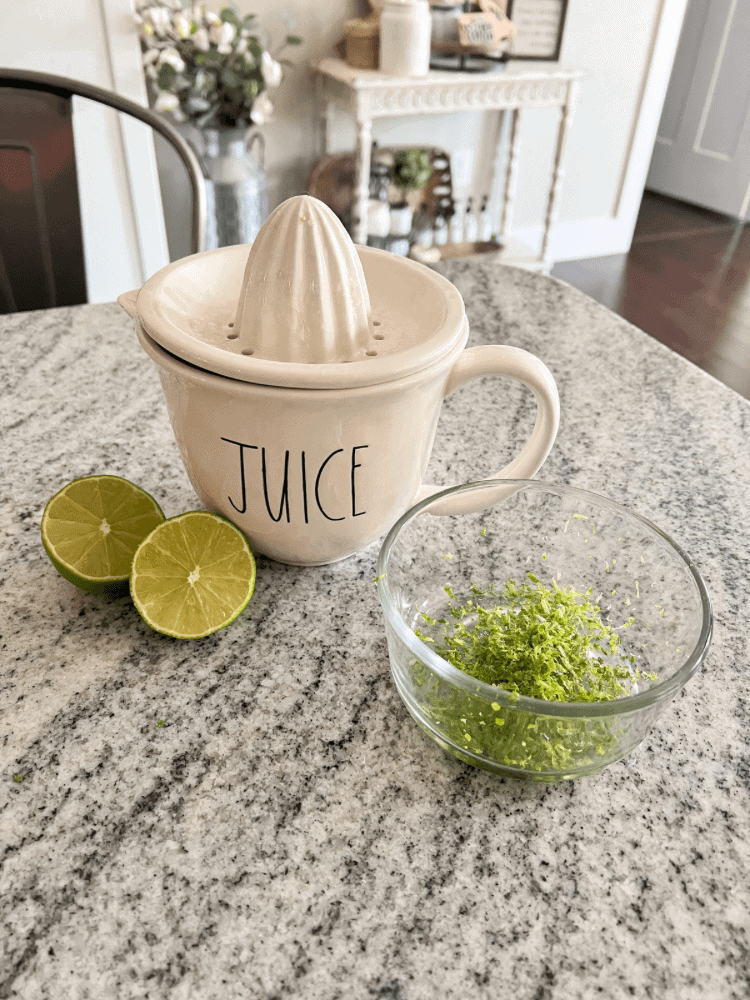 After getting the zest and juice ready, now it's time to make the crust. Simply mix together graham cracker crumbs and melted butter in a large mixing bowl. Then, firmly place the mixture down in a pie plate and bake for 10 minutes in a preheated 350 degree oven.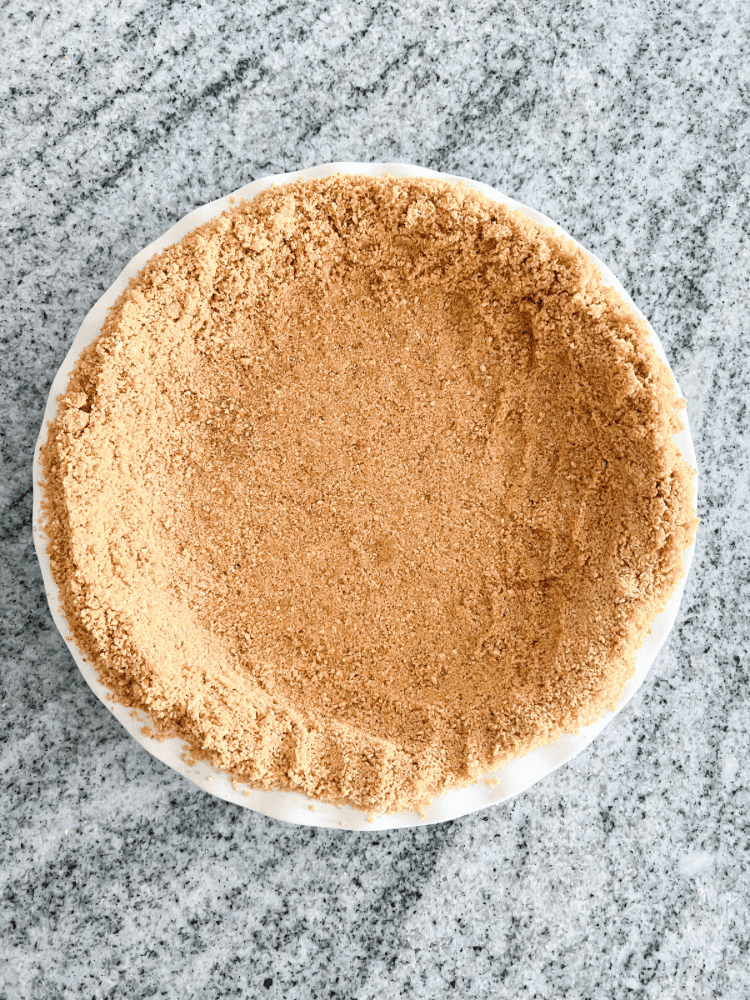 While the crust is baking, you can make the key lime filling. Simply mix together the lime zest, sweetened condensed milk, egg yolks, and 1 egg together. Then, pour the key lime pie filling in the baked and slightly cooled pie crust.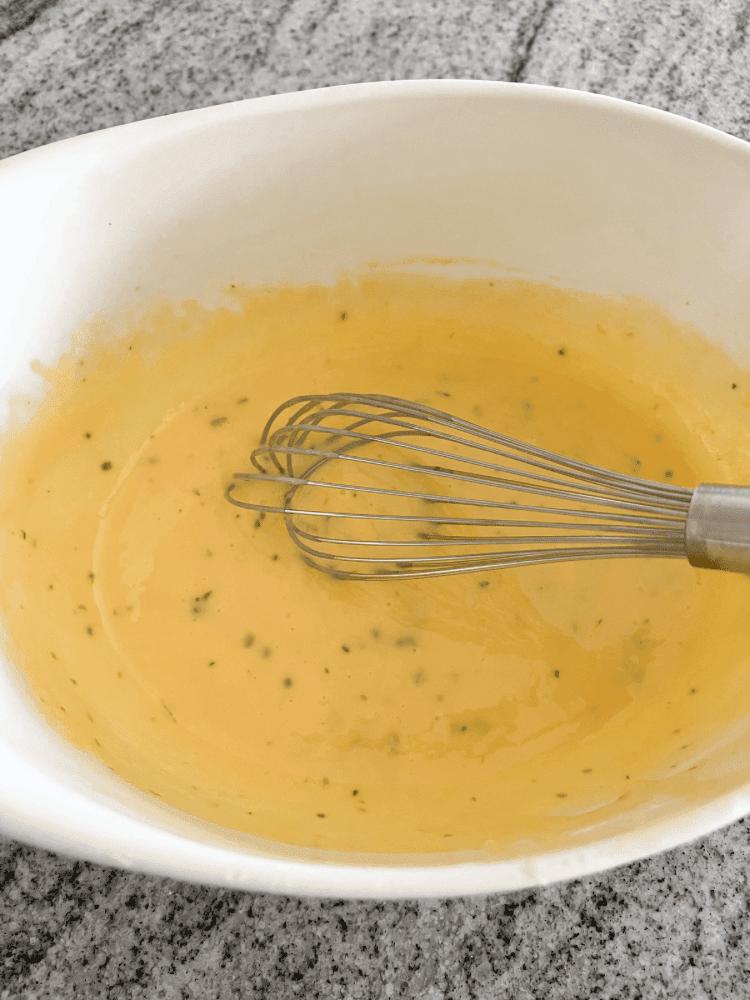 After that, you can bake the pie for about 14 minutes, or until the pie is just set. Then, let the finished key lime pie cool to room temperature on a wire rack for about one hour.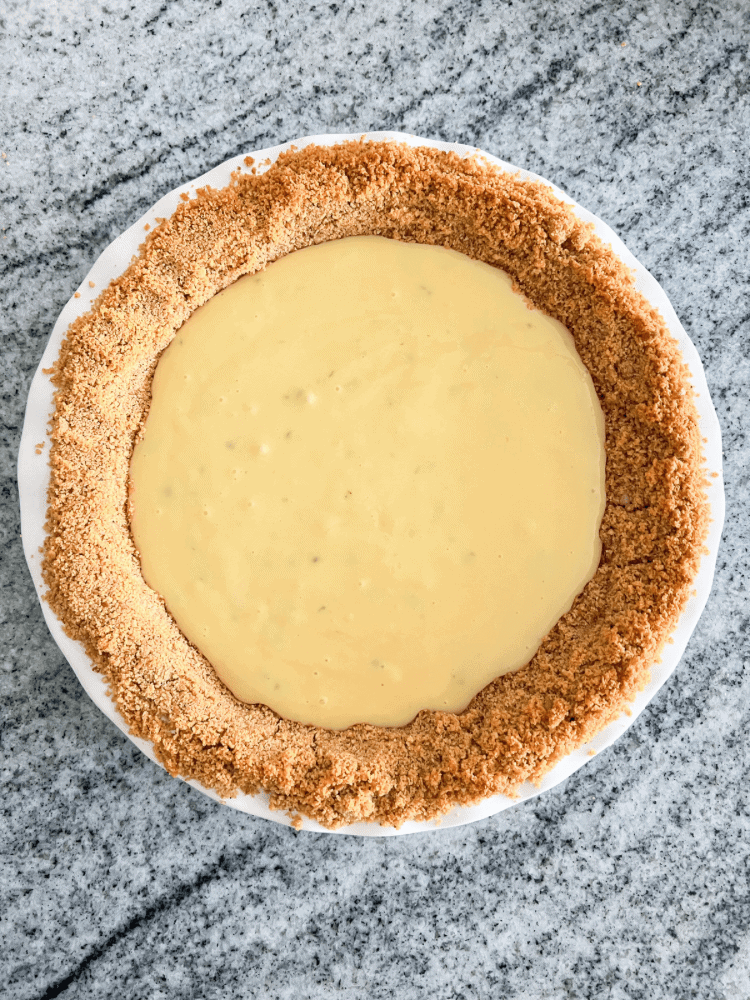 Once the pie has cooled down, place in the refrigerator for at least two hours. This traditional key lime pie is best served nice and chilled! So be sure you make it with plenty of time to spare in the fridge before serving it!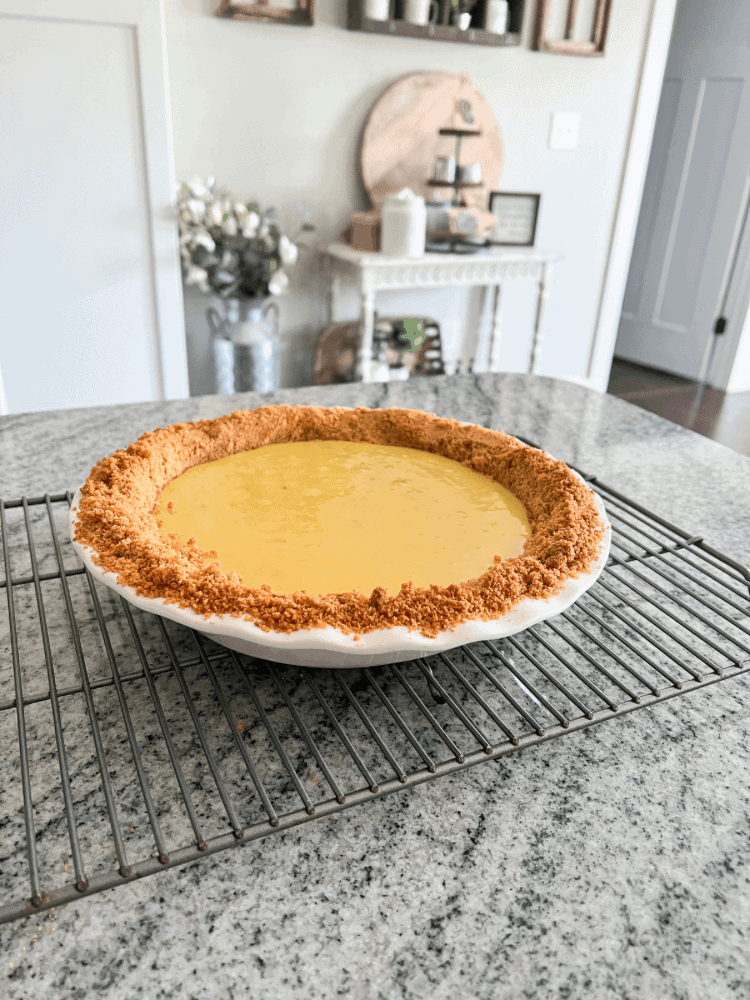 Right before serving it, mix up the ingredients for homemade whipped cream above and top the pie with that. Along with the rest of your lime zest and freshly sliced limes too!
Recipe Notes
The original recipe from The Magnolia Table Cookbook calls for cinnamon graham cracker crumbs. However, my grocery store only had regular graham cracker crumbs. You could easily just buy cinnamon graham crackers and throw them into the food processor for a few minutes to achieve the crumb status.
But, I was just trying to make this as easy as possible so I just got the regular, already made crumbs for me. You could even just buy a pre-made graham cracker crust to make it even easier if you wanted to do that as well.
To store the pie, be sure to place it in a sealed container for 3-4 days in the refrigerator. Be sure to read all about the shelf life of a key lime pie above too if you want to know exactly how long leftover key lime pie lasts!
I hope you enjoyed this delicious dessert recipe as well as all the information on how long a key lime pie lasts in the fridge. Now, you have all the details and can make this delicious pie during the last bit of these summer months too! This was definitely one of the best key lime pie recipes I have ever came across and I will definitely be making it again!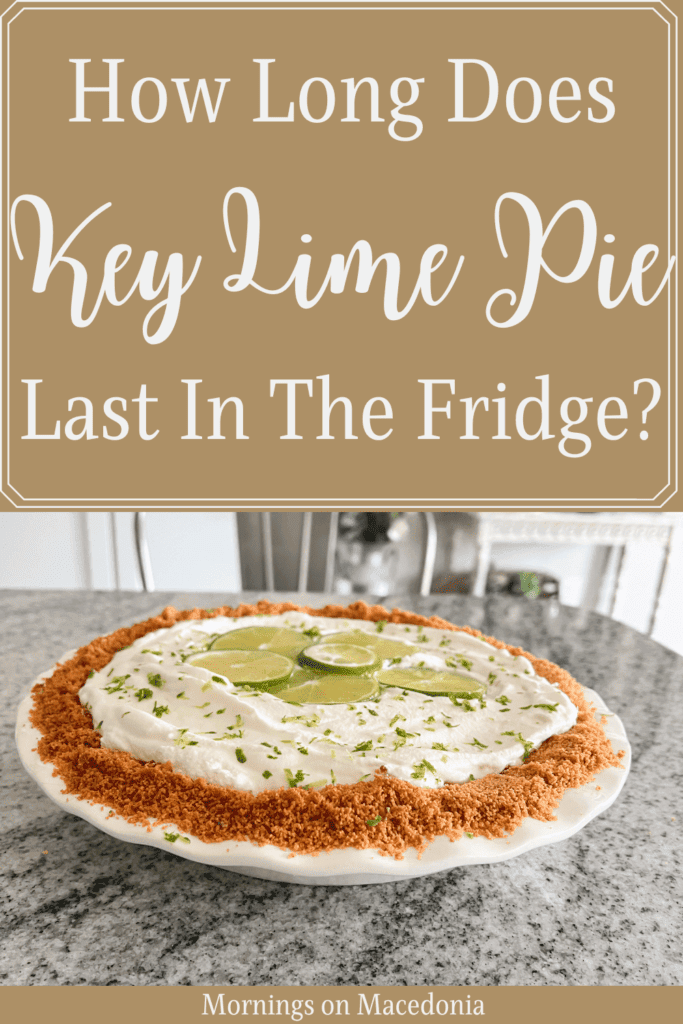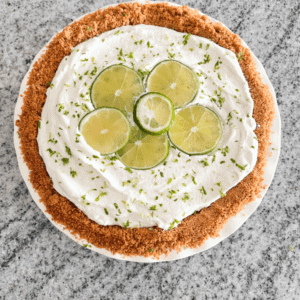 Key Lime Pie
Ingredients
2

cups

Cinnamon Graham Cracker Crumbs

6

tbsp

Unsalted Butter

Melted

4

Large Egg Yolks

1

Large Egg

1

14 oz

Sweetened Condensed Milk

1/2

cup

Fresh Lime Juice

Preferably From Key Limes

1

tsp

Grated Lime Zest

Plus More For Garnish
Homemade Whipped Cream
1

pint

Heavy Whipping Cream

1/4

cup

Powdered Sugar

1

tsp

Vanilla Extract
Instructions
Preheat oven to 350 degrees.

In a medium mixing bowl, combine the graham cracker crumbs and the melted butter. Mix until well combined.

Press mixture into a 9-inch pie plate and bake until the crust is set, about 10 minutes. Set aside to cool for a few minutes, but leave oven on.

In a large mixing bowl, combine the egg yolks, whole egg, condensed milk, lime juice and lime zest.

Pour the key lime filling into the cooled crust. Return to oven and bake until set, about 14 minutes.

Remove from oven and let cool completely on wire rack for 1 hour.

Refrigerate until completely chilled, about two hours.

Before serving, mix together the ingredients for homemade whipped cream above. Then, spread over cooled key lime pie and top with lime zest and fresh lime slices!