Y'all know I love me some Goli Nutrition products! I have already shared my love for their Ashwagandha Gummies and Apple Cider Vinegar Gummies. But now they surprised us all and have came out with a brand new product!
So today I thought I would share with you all about the brand new Goli Superfruits Gummies! Keep on reading to hear all about the ingredients as well as all of the amazing benefits you can receive from taking this gummy daily.

This post contains affiliate links. Click here to read my disclosure policy. Also, always consult with your doctor first before adding in a new supplement into your routine as well.
Benefits of the Superfruits Gummies
You know that each Goli product comes with a set of great benefits. And this one is no different! The superfruits in this product really target skin health and collagen formation.
I will share an exact list of benefits below. But so far I am loving the results from taking these. I could already tell a difference in my skin from taking the apple cider vinegar ones, so this one is just the cherry on top!
Helps restore radiance
Provides essential nutrients
Enhances skin's youthfulness
Powerful antioxidant
Improves collagen formation
Improves skin health and appearance
Supports skin's structure
Supports the immune system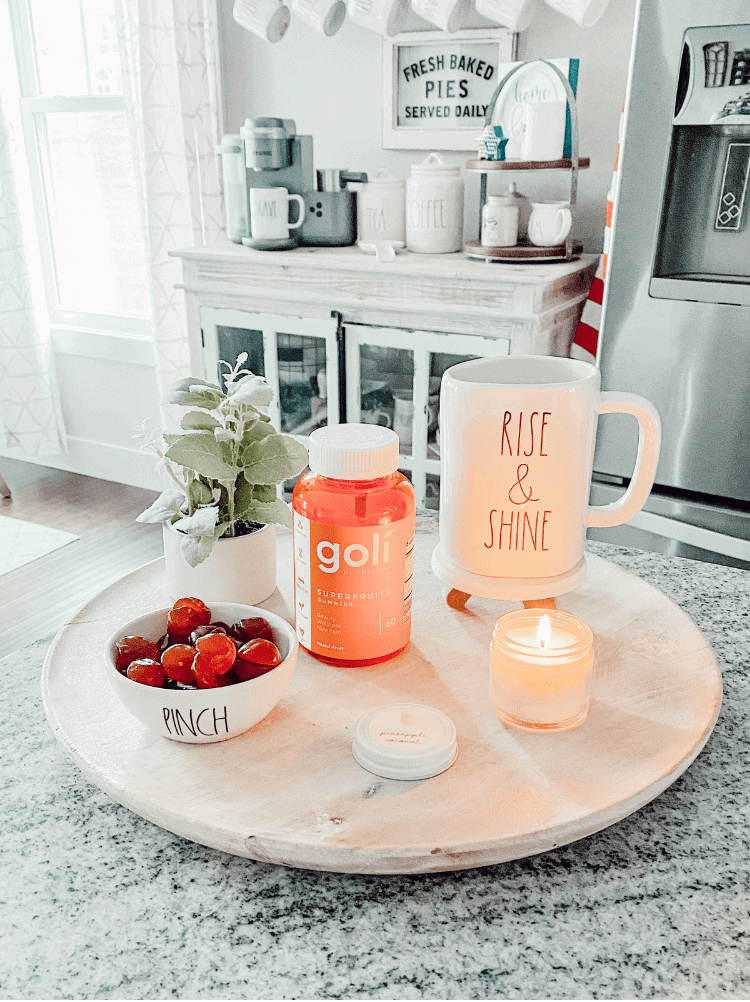 Goli Superfruits Ingredients
You may also be wondering just what is in each gummy. So I am here to tell you all the details that way you know exactly what you are putting into your body.
As usual, these gummies are plant-based, vegan, Non-GMO, gluten-free, and gelatin free as well. You can see more information about the ingredients as well as a closer view into how they are made here too.
Bamboo Shoot Extract
Vitamins A, C and E
Zinc
Superfruits

Amla Berry
Acerola Cherry
Acai Berries
Goji Berries
What Each Gummy Contains:
| | |
| --- | --- |
| Total Carbohydrate | 3g |
| Total Sugars | 2g |
| Vitamin A | 250 mcg |
| Vitamin C | 90 mg |
| Vitamin E | 5 mg |
| Zinc | 2.75 mg |
| Silica (Bamboo Shoot Extract) | 11 mg |
| Sodium | 7.5 mg |
| Organic Fruit Blend | 100 mg |
Recommended dose is two gummies, twice daily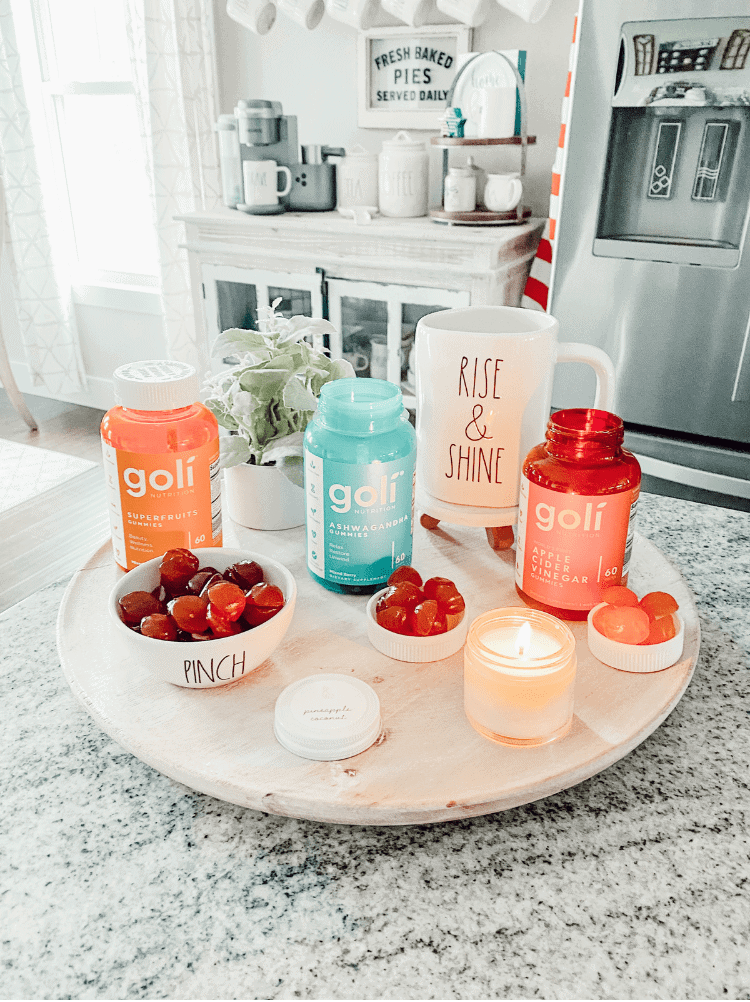 My Personal Review of the Goli Superfruits
I am very happy that I tried this product and will probably continue to add them into my daily routine. However, based on the two other Goli Gummies, I would have to say that this one is my least favorite one. Just mainly due to the taste of them.
The flavor is mixed berry, but in my opinion it kinda tastes more orange like to me. Which isn't bad at all, I'm just not a huge orange fan. My favorite Goli Gummy for sure are the Ashwagandha Gummies, then the Apple Cider Vinegar Gummies, and now these Superfruits Gummies.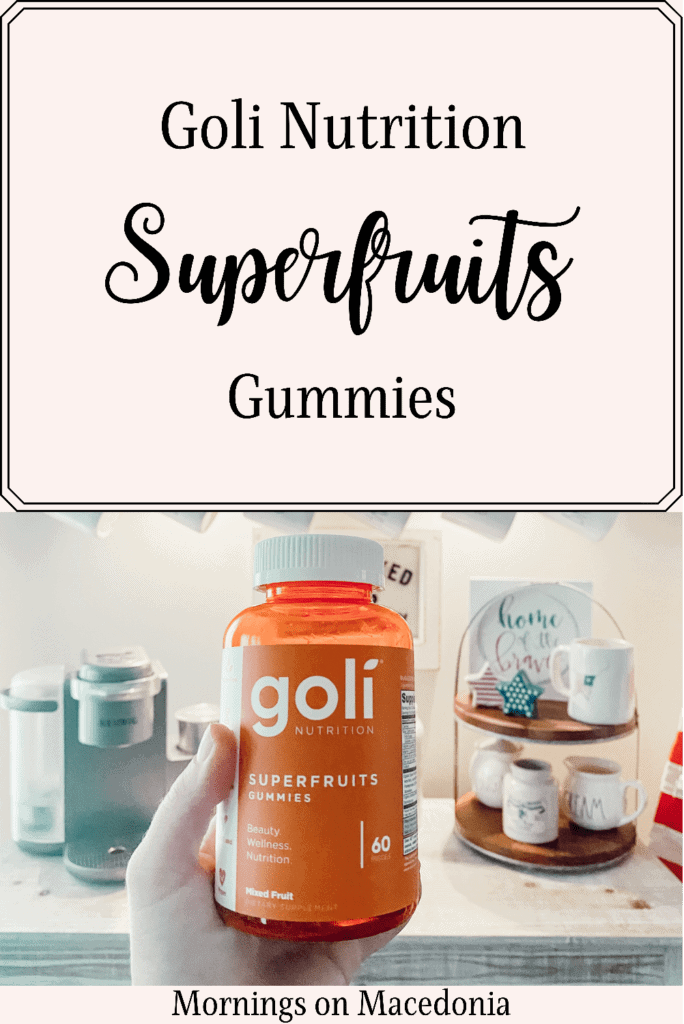 I am excited though to continue to take them and see the difference in my skin. I have only been taking them for about a month now and I find that these need a little extra time to work and get into your system before you start seeing results from it.
As always, if you are interested in trying them out, then you can use my coupon code "morningsonmacedonia" to get 20% off your order! And it can be any product at Goli, not just the superfruits one!
Have you tried these Goli Superfruits Gummies yet?! If so, I would love to know what you think about them too!