If you're short and petite like me, then you've probably often wondered how to cut your jeans to get them to the correct length for you. I know I have.
But I have always been too scared to actually cut them and try it. I always figured I would ruin them or mess them up someway. However, I got brave this summer and decided to just go ahead and go for it.
And I am so glad I did because it actually didn't end up being too bad! I thought it would be fun to share the whole process here with you too!
I am going to Haven Conference this year which is a conference for bloggers and influencers. If you're going to a conference like Haven too, be sure to check out all my tips on what to bring to a blogging conference as well! And for the last night, they are doing a 90s dance party. So I needed a 90s outfit for it.
I found these specific jeans which I thought looked 90s related and thought I should just go for it and try it out. Keep on reading to see how it turned out for me!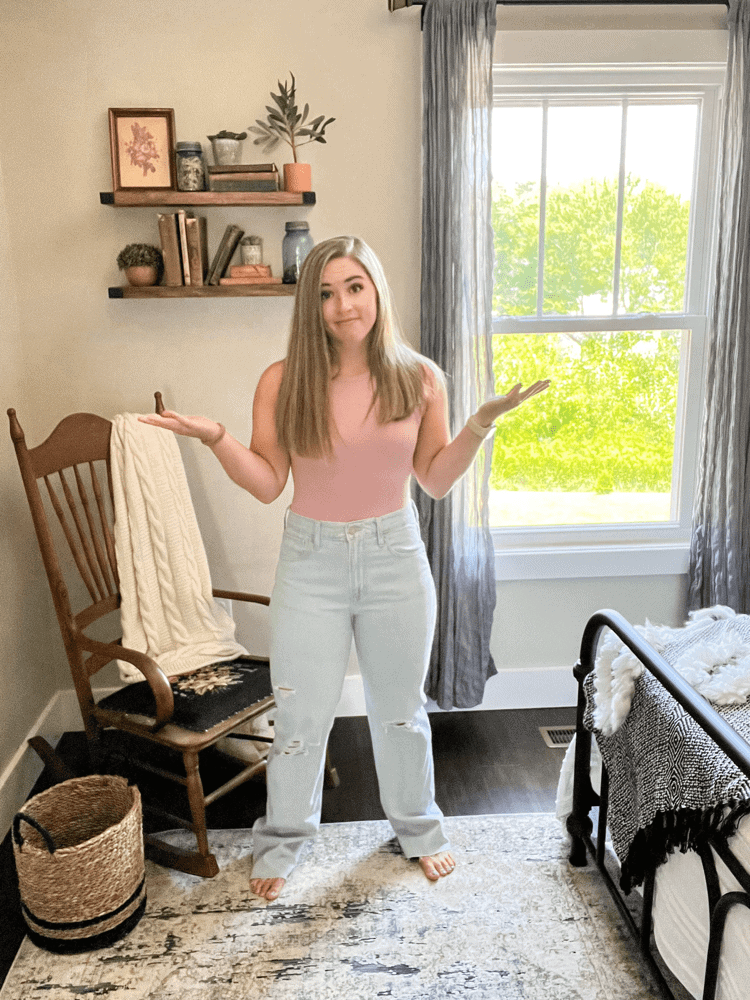 This post contains affiliate links. Click here to read my disclosure policy.
Materials Needed to Cut Jeans: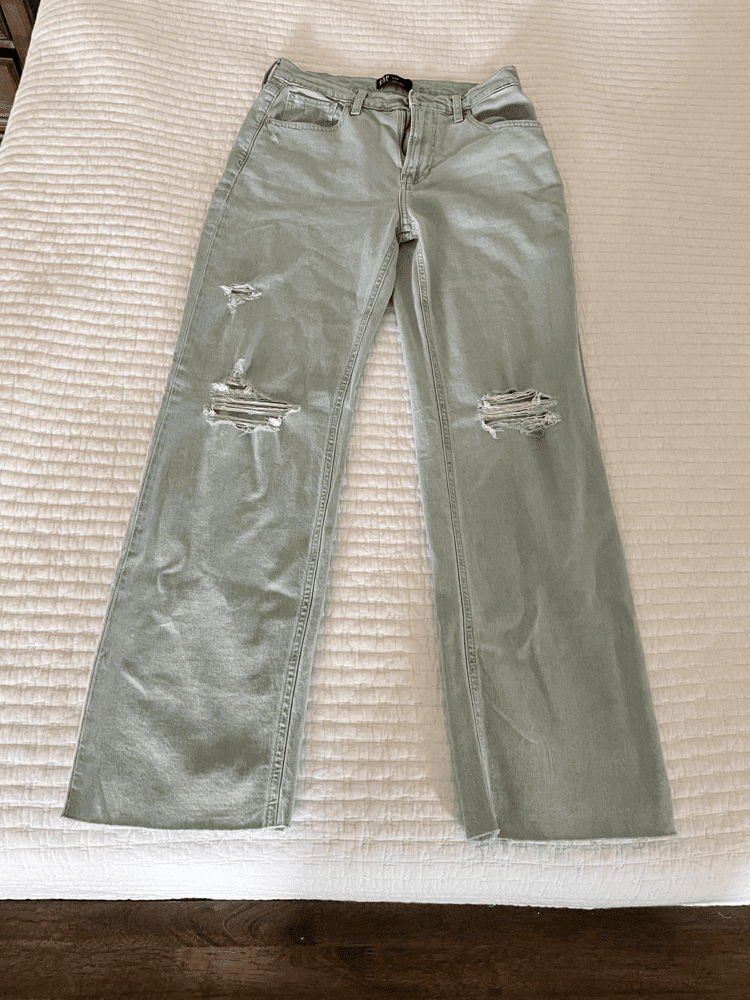 First Steps Before Cutting
The pair of jeans I got were a 90s style loose fitting distressed jean with a raw hem edge. I figured this was the perfect pair to try this idea out on since it already had a distressed edge.
I haven't tried to cut any jeans with a hemmed edge yet so this was a great starting point for me. And I am only 5'1″ (as I mentioned in my previous post, What to Pack for the Beach). So this makes getting any jeans to fit me just right a challenge. Especially if there aren't any petite sizes available.
These jeans only came in a regular size too so they were a great deal too long on me. The first thing I did before cutting my jeans were to just try them on in front of a full length mirror.
And then, looking in the mirror, I rolled the jeans up to the desired length. I just kind of eyeballed this.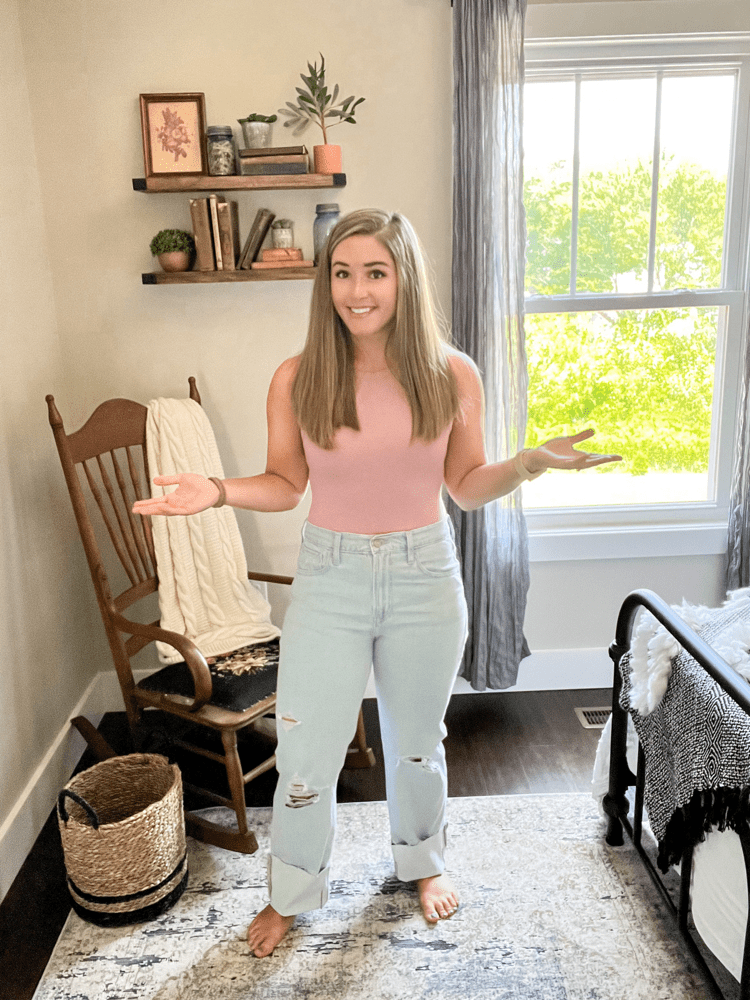 After I rolled them up to the desired length, I placed bobby pins on either side of the seam to secure it. I didn't want them to roll back down as I was taking them off to cut them.
Cutting the Jeans
I carefully peeled the jeans off, being sure not to move the bobby pins around while doing so. After, I laid them out so I could see if they were even or not.
I measured using a ruler to make sure each side of the jean was even.
The first side was exactly 4 inches and the second side was slightly under. So I just readjusted the bobby pins on the second side to make it exactly 4 inches like the first side.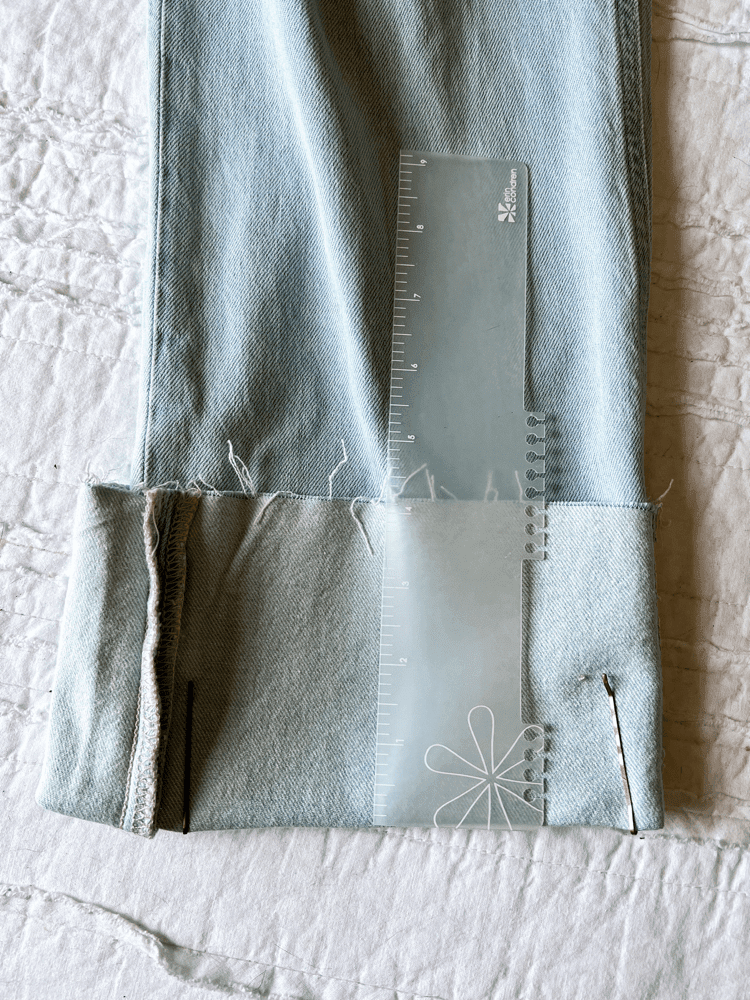 After making sure both sides are even, I used a pair of SHARP fabric scissors to cut. I actually ordered a new pair of scissors for this. I wanted to make sure they were super sharp since jeans can be pretty thick.
Then, I cut right above the fold and continued to go across as evenly as I could. Don't worry if it's not perfect, you can go back after the initial cut and trim everything to make it even on both the front and back side of the jean.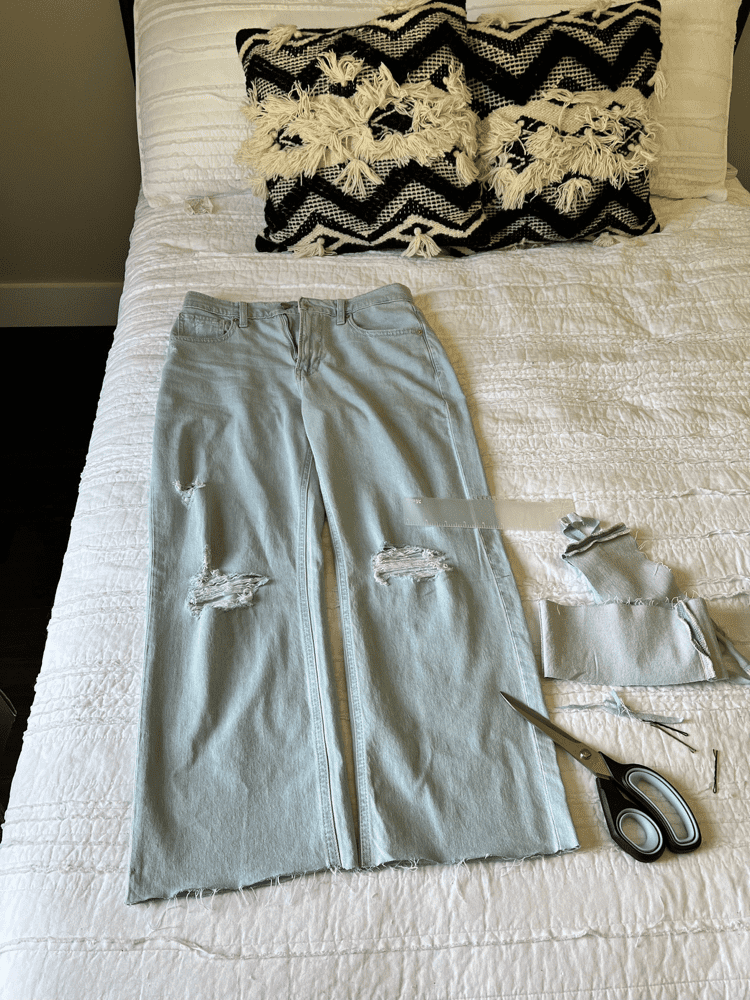 Once you've cut both sides of the jeans, now you can distress the bottom edge to them even more. I just used the blade of the scissors and ran it back and forth along the hem line of the jeans.
Then, I used my fingers to gently pull a little more of the fabric apart. I wanted it to look like the hem of the original jeans. And I think I did a pretty good job! Especially for my first time!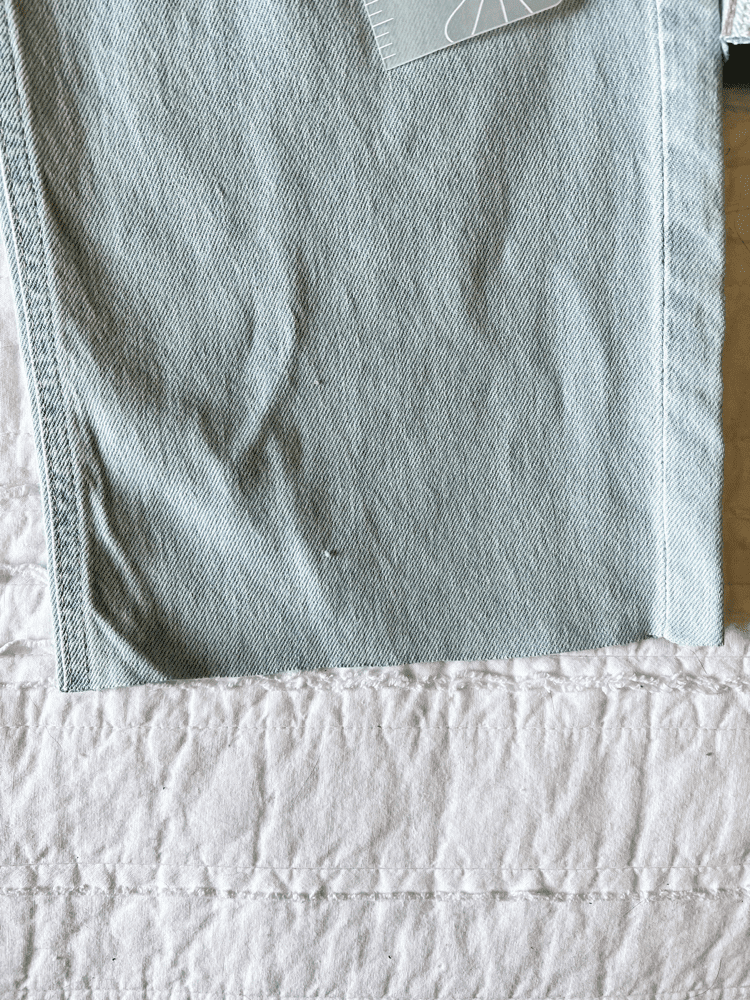 Well, what do you guys think of how they turned out?! I am pleasantly surprised seeing as how nervous I was to cut them originally.
They aren't perfect, but you can't really tell honestly. And I think the more I do this, the more comfortable I will become with it.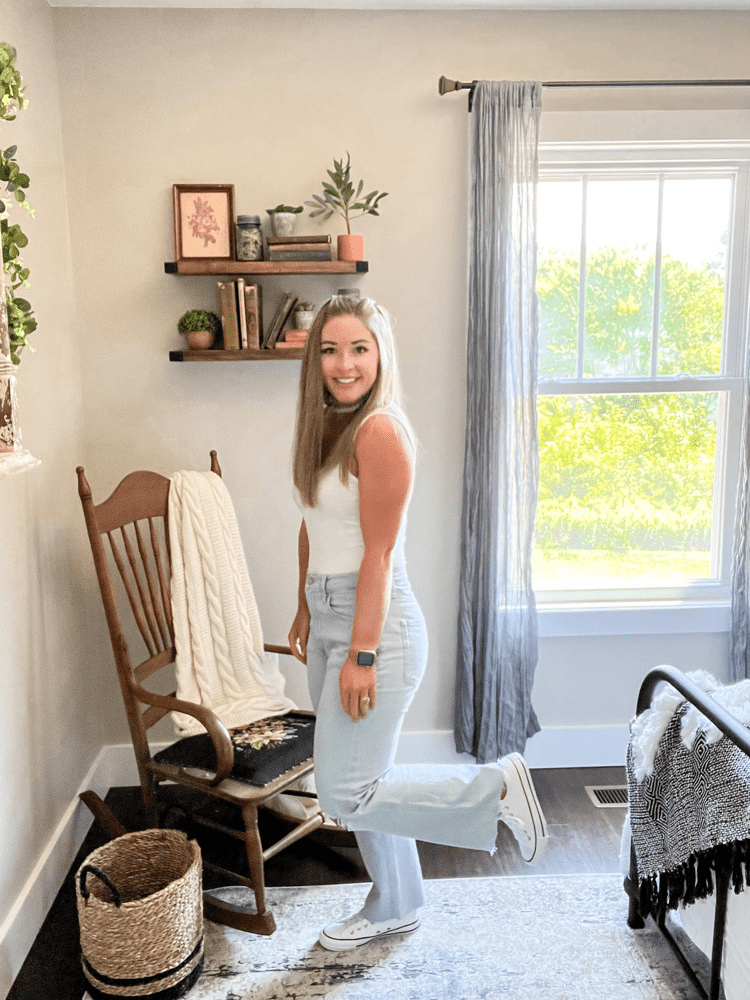 Let me know what you think about this and if you've ever had to cut your jeans before too! Tell me I'm not the only shortie around here too!