A few weeks ago, we transformed our garage space. It was a complete mess, with tools and products everywhere. It got to the point where we needed to do something to control the chaos. We definitely needed to do some kind of garage organization project.
And that's where Wall Control came in. So I thought I would show y'all today how to organize your garage with Wall Control!
It's super easy to install, and I am so happy with the final results. Now, everything has a place and is no longer just laying on the ground! Plus, we have so much more room now in our garage for other things.
This project has definitely been a breath of fresh air for us now that it is complete. We have been wanting to tackle our garage mess for forever now. So I am so glad we finally did it!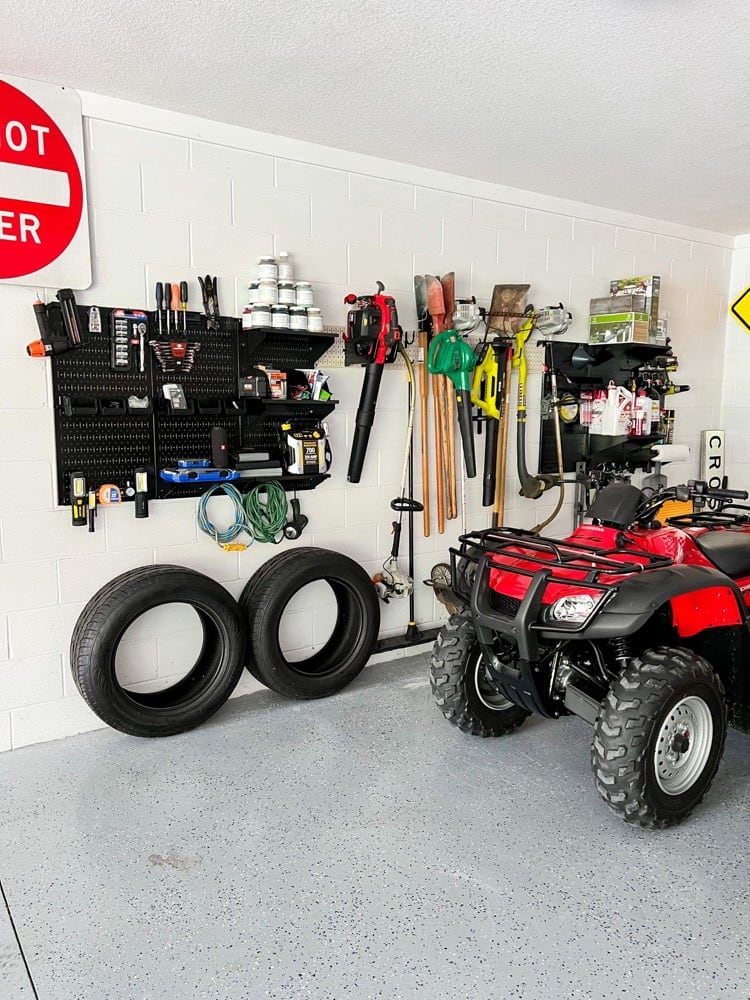 This post contains affiliate links. Click here to read my disclosure policy.
What is Wall Control?
So you may be wondering, what exactly is Wall Control? I was first introduced to this awesome company back when I attended the Haven Conference in July this year. But basically, they are committed to being the industry leader in pegboard style storage and organization.
And I would have to agree with them! There really is no other tool storage system that could hold a candle to them. Not only do they offer quality products, but amazing customer service as well. Their website is chockfull of how to install videos as well as guides and tips.
Wall control also manufactures their entire product line right here in the USA! Which is so awesome, I always love supporting USA based companies. They are actually located in Atlanta, Georgia, where the conference was as well!
The Before
Y'all, when I say our garage was in bad shape, it was in bad shape indeed! The main problem was just the fact that we had so many tools, like weed eaters, just laying on the ground taking up a lot of room.
And of course, we just had a lot of junk that needed to be thrown away too. This was kind of like our go-to spot to just throw everything that we didn't need down here.
But, no longer thanks to Wall Control! Keep on reading to see just how easy and simple it is to install. So if you're wondering how to organize your garage, this is definitely the post for you!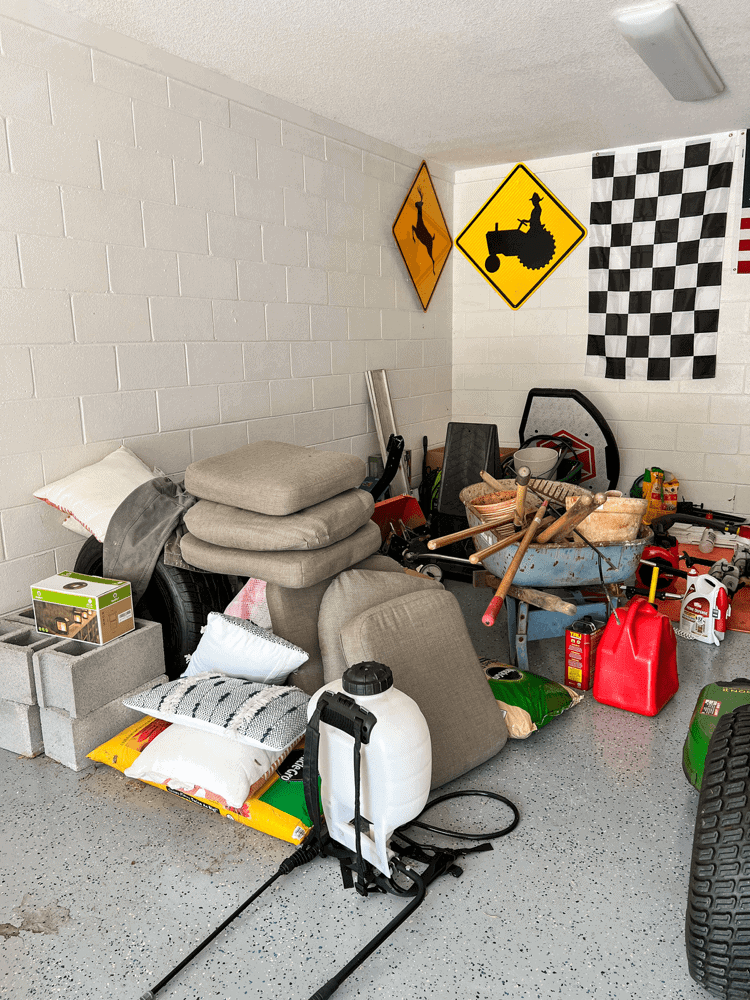 Wall Control Products Needed:
Other Equipment Needed to Install Wall Control:
Drill (we had to also use a concrete bit for ours)
Concrete screws
Level
Plan Out Where You Want the Panels
The first thing we did was to plan out where exactly we wanted to hang the Wall Control panels. We just laid it against the wall we were going to be working on.
This was a great way for us to visualize where everything was going to go. And to remove or edit anything that we needed to do beforehand.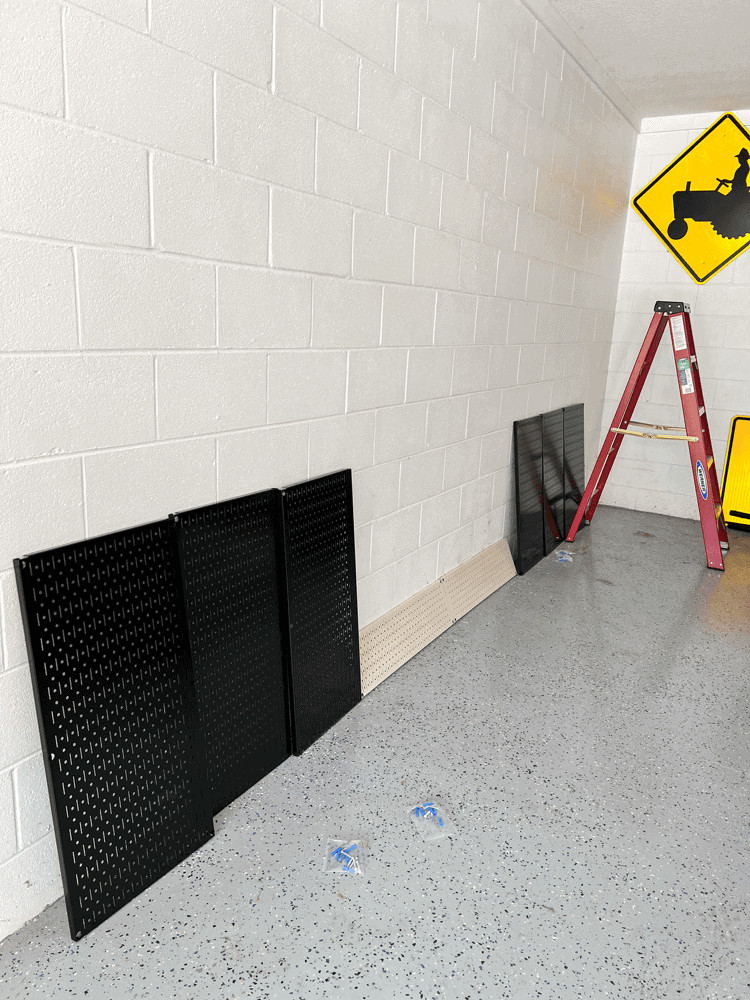 I think that is what makes Wall Control one of the easiest ways to organize your garage. You have the ability to customize the panels. From how big you want them, to how many you want, and how to hang them.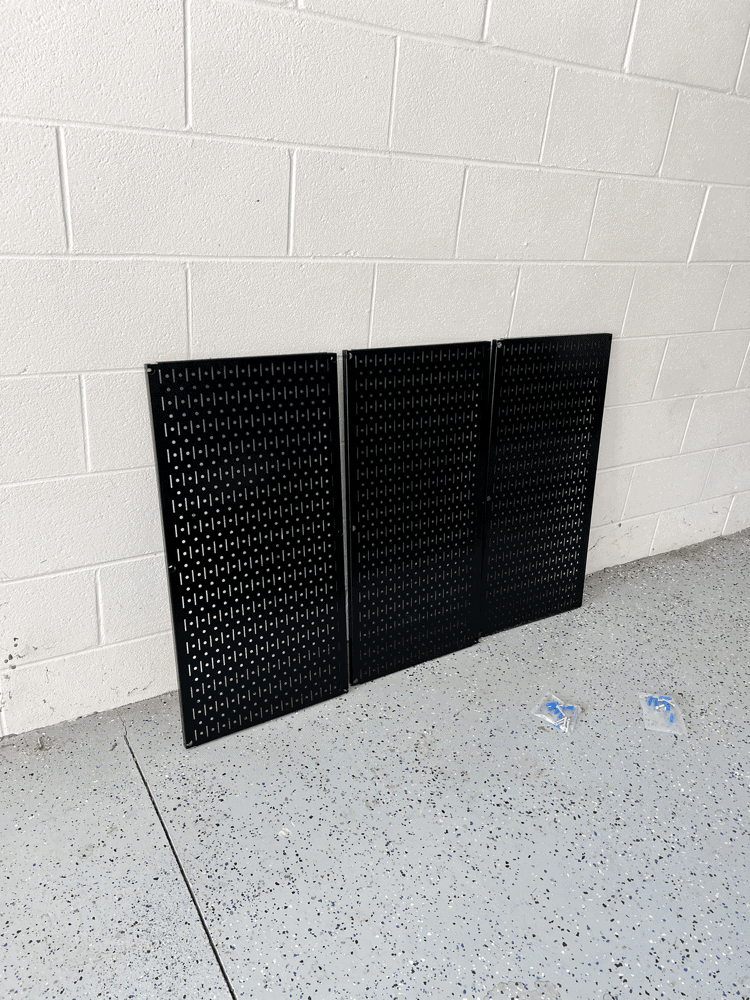 Everything is completely up to you and totally customizable. Even the color! If you don't like the black and beige combo I did, no worries. They have plenty of other colors to choose from too.
And, you can even take it one step further and place your logo on the panels if you wanted. So really the possibilities are endless. No matter what you choose, they will ultimately help you achieve your garage organization goals.
Hanging up The Wall Control Panels
Once you have everything planned out, now you can start hanging up the panels. You want to make sure you hang them up the right way as well. They have attachments on the bottom of the panels. That way, you can add more panels to it eventually if you needed to or wanted to.
Since we were applying our panels to our concrete garage wall, we had to use a concrete bit for the drill. You don't have to do that to hang up a panel if it is going to be on a regular sheetrock wall. Just be sure to find a stud to attach it to instead.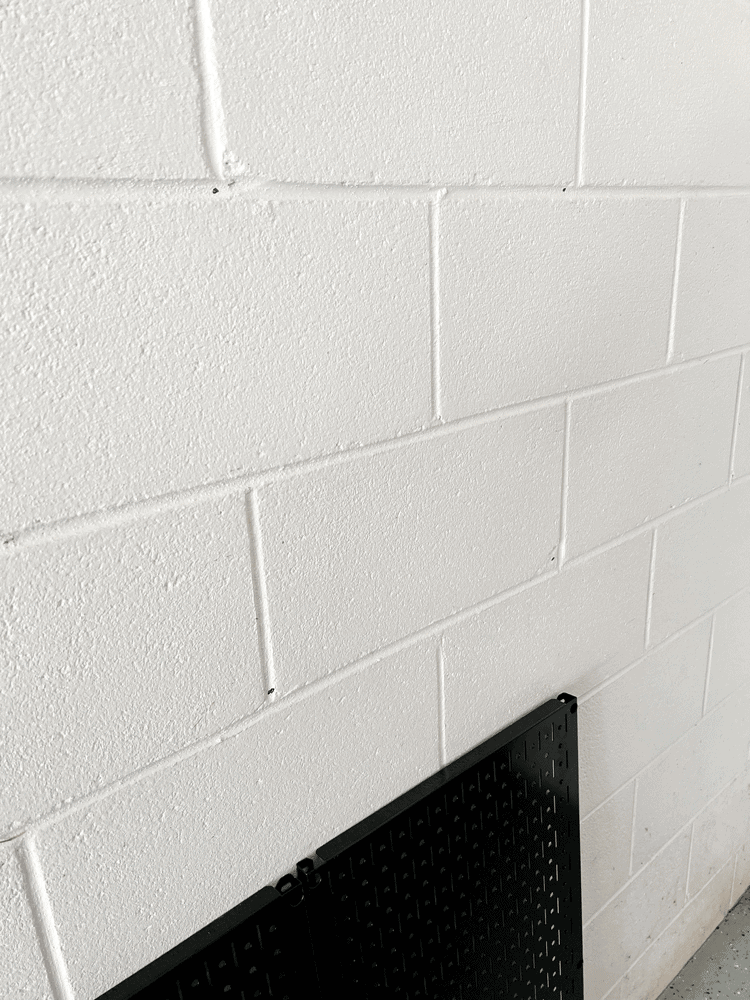 So anyway, to hang the panel, I held it up against the wall where we wanted it. Then, my hubby placed the level on top to make sure it was centered. While I'm still holding the panel, he then used a Sharpie to mark the holes in the panels where the screws would go in.
There were a total of 6 holes, 3 on each side for the black panels. And then just 4 holes for the beige panels. It will all depend on what size panels you get.
Drilling into the Concrete
Now that we have everything marked off and ready to go, we can start drilling into the holes. Again, my hubby used a concrete drill bit here.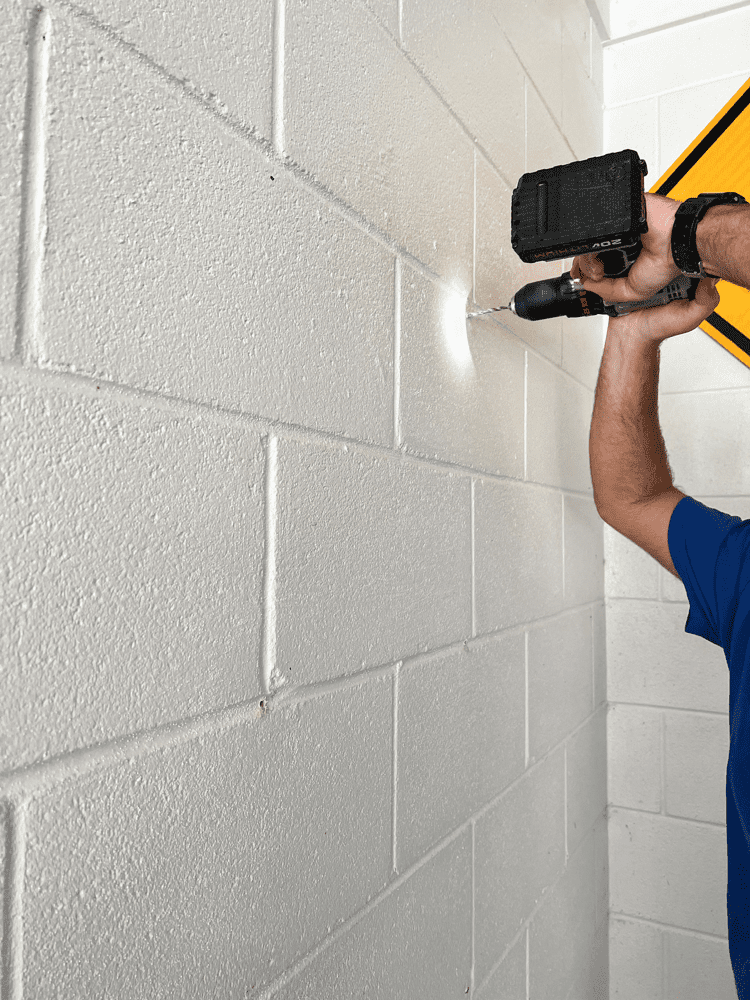 This was probably the most grueling part to the whole garage organization process. Mainly because it just took a lot of time to drill through the concrete. And then having to drill in the concrete screws to hold it up. But, we made it through!
And really, getting the first panel up on the wall is the most important. Because then you can just line up all the other panels next to it and not have to worry about it as much.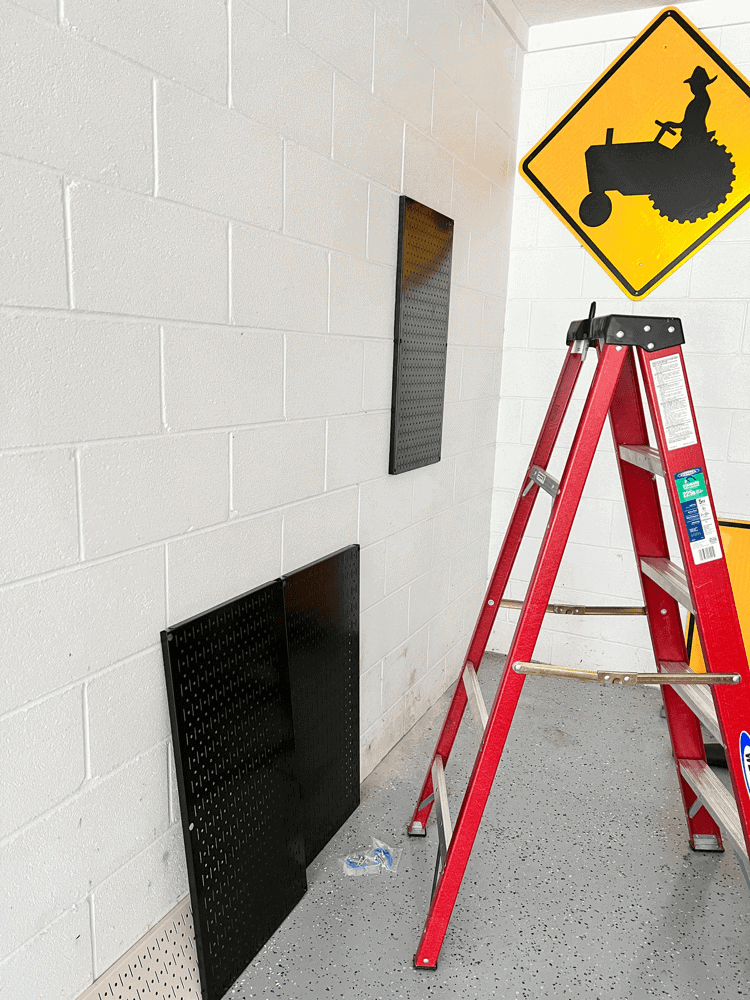 Finishing Touches to the Garage Organization Project
Now that we have all the main panels up and ready to go, we can work on all the finishing touches. The best part of Wall Control is all the accessories you can add onto the panels. This makes for supreme garage organization goals.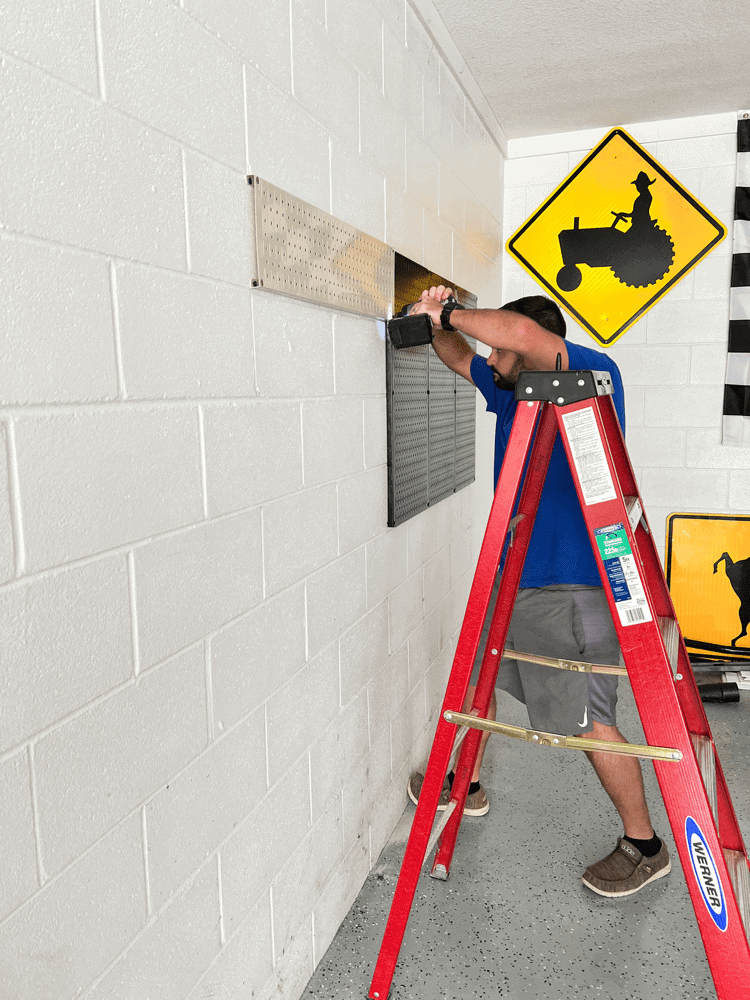 I think what helped us out most in organizing the garage was the ability to hang up all of my husband weed eaters and lawn tools. They were otherwise just laying on the floor taking up room before this project.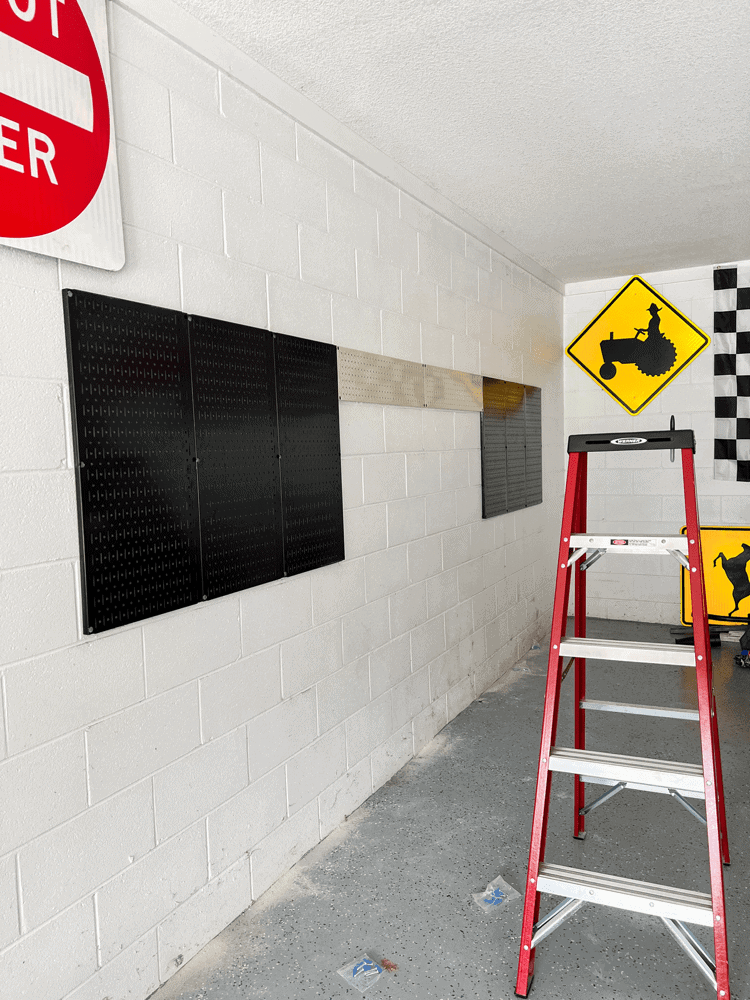 I love how you can also add shelves and buckets to the panels as well. That way, you can store even more items on the wall and not on the floor like we were doing before!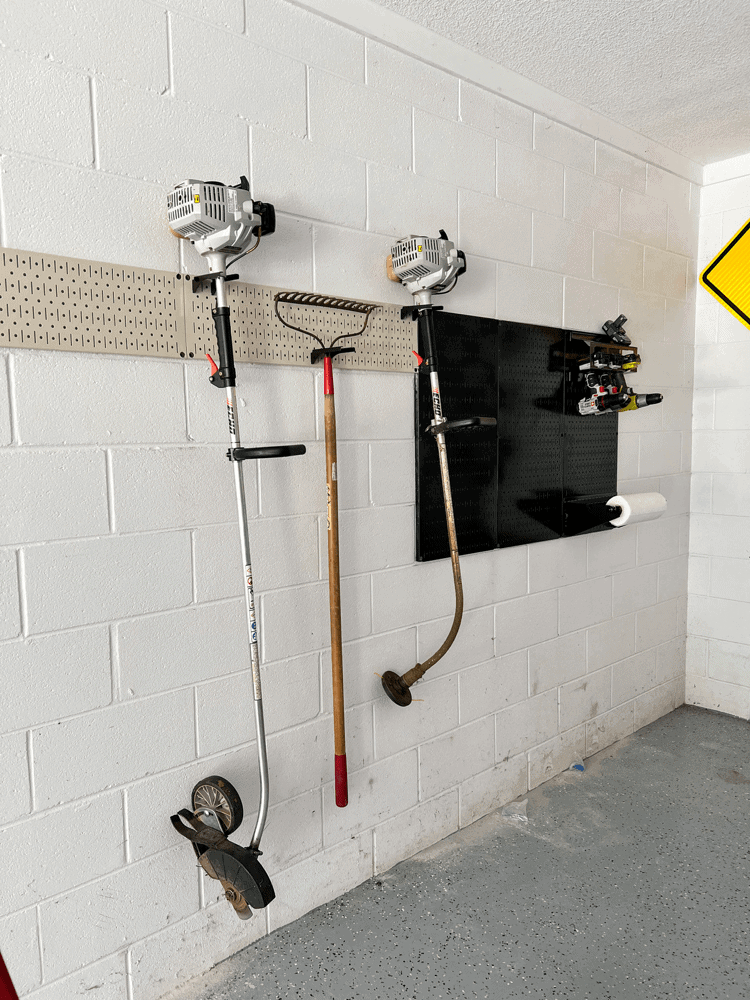 One of the shelves has all of my Fusion Mineral Paint on display, ready for me to use whenever I get another project idea going! I feel like this is really going to help our garage stay and keep organized throughout the years because it is such a simple and easy concept.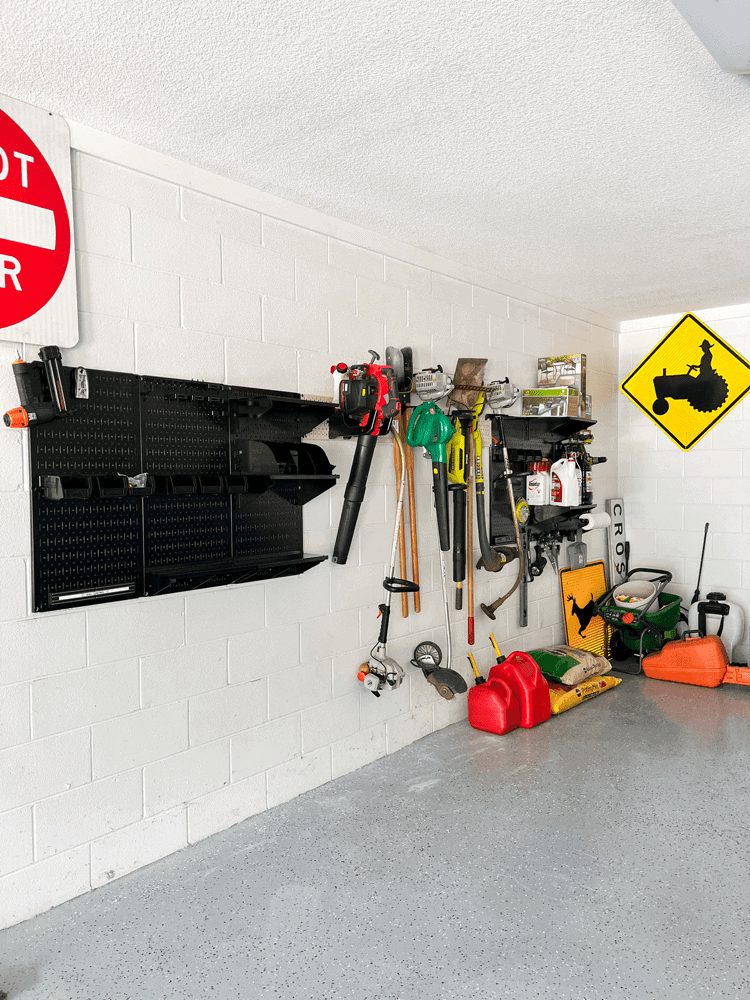 We can just hang everything back up that we use and everything now has a home and a place. We even have a magnetic tool holder on there to hold all of our tools. That way we can grab them for easy access too.
Final Result of Our Garage Organization Project
The main question I got a lot when doing this project was, "Is it easy to install?" And friends, honestly, it couldn't be any easier! We finished this project literally in one afternoon and it only took a few hours. So it was not bad at all.
I definitely think that Wall Control is the easiest and cheapest way to organize a garage. And I hope this post gave you the garage organization inspiration that you need!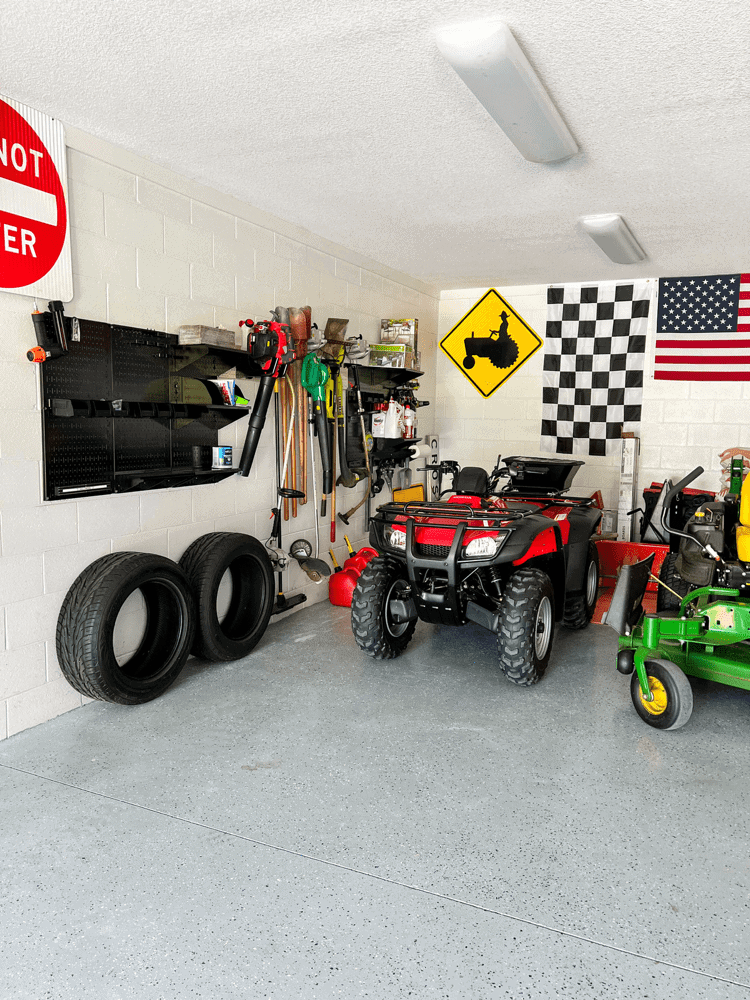 So, how do you think it turned out?! I personally think it turned out amazing. And it is SO MUCH BETTER than before. I am so happy I discovered Wall Control for all of our garage organization needs.
And the good news is that they don't just offer garage products. You can use this organization system literally anywhere in your house that needs to be organized. The laundry room, office, craft room, you name it!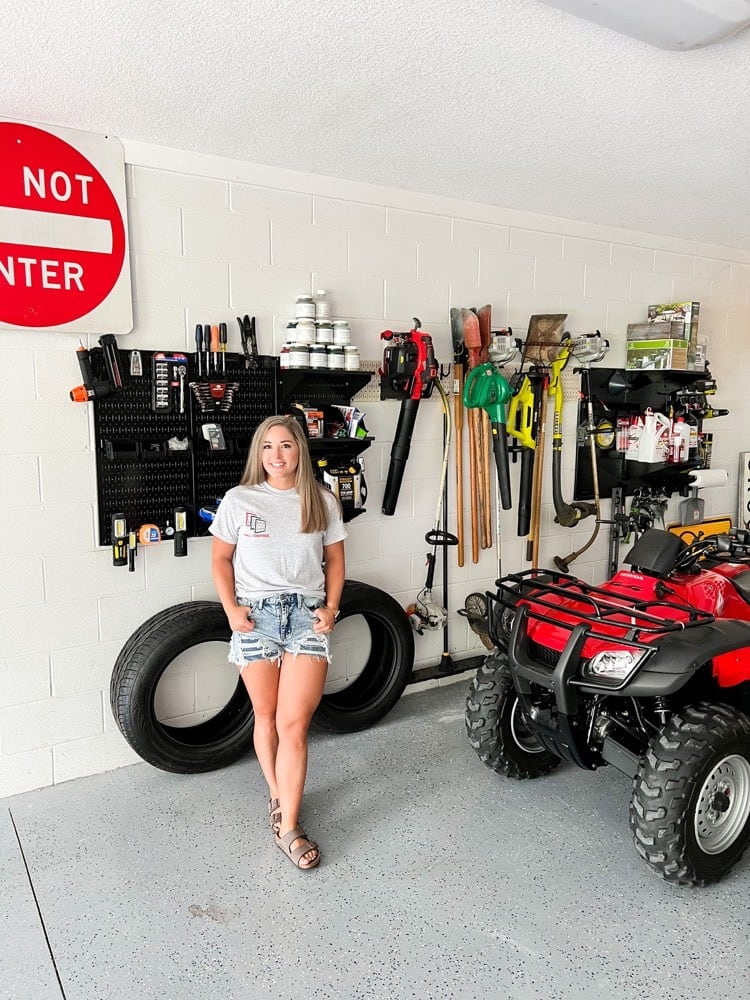 The possibilities are endless and I really think it is worth doing. We are so happy with everything and cant wait to add even more Wall Control to our home too!
And if you're looking for some more organization in your home, be sure to check out my post on how to organize your pantry as well!