Have you guys ever heard of or shopped at Rod Works before?! I unfortunately have never shopped in store at Rod Works since we don't have one local, but I have online and let's just say I am a tad obsessed and jealous of all of you that have one locally to shop in! I got this sweet set of bottle brush trees from them recently and I am in love!
They have the cutest home decor and I love how you can browse their website by what room you are looking to add pieces to.
That really helps me visualize what pieces I need or want the most. I was lucky enough to gain a collaboration with them through my Instagram and I wanted to share with y'all what I have gotten so far and I may just have a little coupon code for you to use as well!
Bottle Brush Trees
This cute little set of bottle brush trees are so adorable and are made with such great quality! The trees do not come in a set. They are sold individually by a small, medium, and large tree. So you can order whichever size you need!
They also have a little bit of gold glitter to them as well so they definitely sparkle a little when the lights hit them just right. Which I love because you can never have too many sparkly things at Christmastime, am I right?!
I also love how the base of them look just like rustic wood slices and they are very thick and sturdy too. It was definitely hard to choose what item I wanted to order because honestly, I wanted it all!
I was mainly looking at their Christmas decor, but they have so many other regular, everyday pieces as well!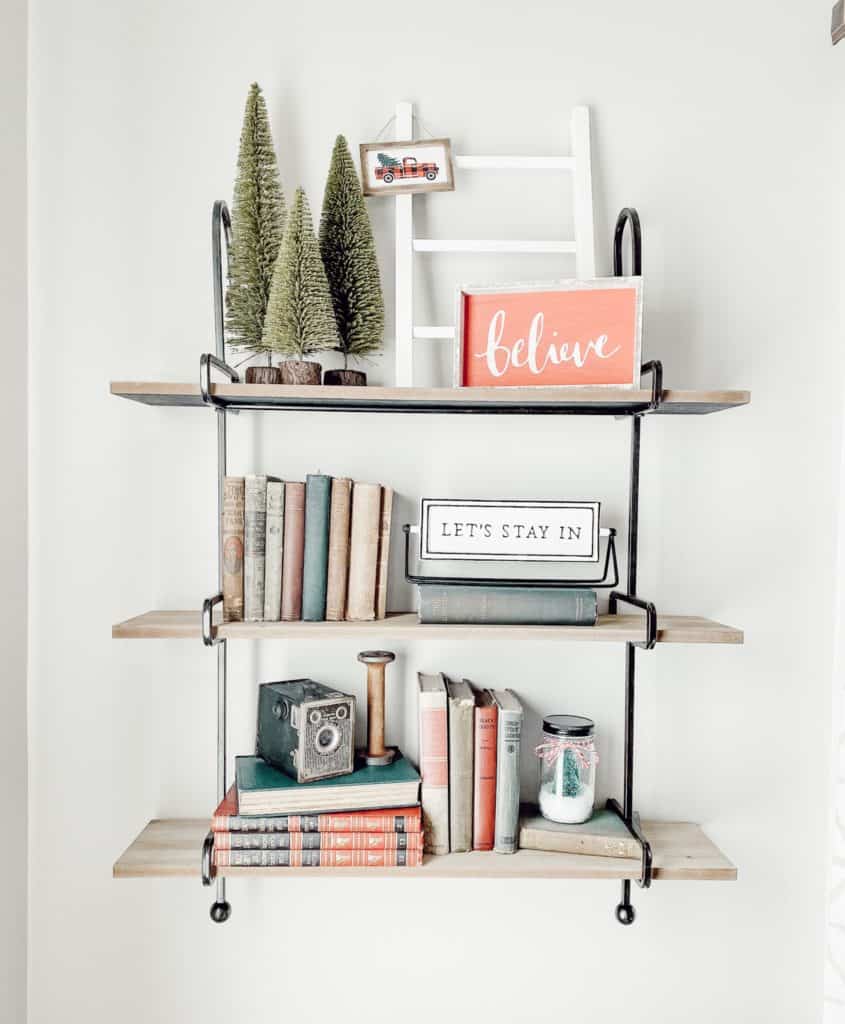 I placed my trees on my open shelves in the living room and I think they were just made for that space up there! Also, if you want to see more of how I styled my living room for Christmas, be sure to check that blog post out too!
And If you guys haven't shopped at Rod Works yet, what are you waiting for?! Go there right now and use the code "christmas15" to save 15% off your total order!
And guess what?! It doesn't have to be just on Christmas items! You can use that code on anything! This would be a great time to order some Christmas presents too.
They even have a category where you can search for items that are under $30. There are so many gift ideas and stocking stuffers there to choose from for an amazing price.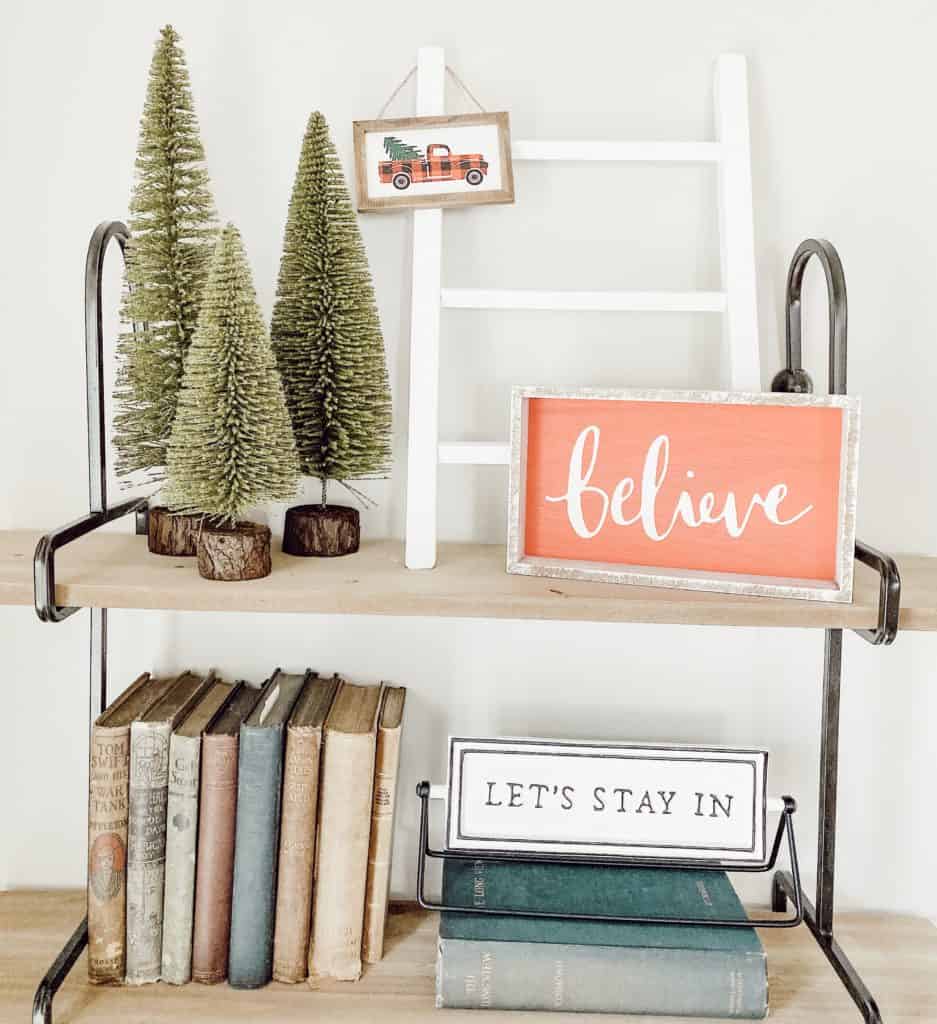 I definitely recommend this amazing home decor company! My items arrived perfectly and quickly as well. They were wonderful to work with and were very quick to answer any questions I had.
If you guys have shopped there before, what is your favorite piece? Let me know below! I may just have to check it out too!