I know I shared with you all my favorite fall candles a little while ago, but now I thought I would share with you my favorite Christmas candles too. Especially since the season is quickly approaching, whether you're ready or not!
I always love to have a stockpile of good Christmas scents on hand, that way I am ready to burn all the cozy scents when we have friends or family over to visit. And of course for Thanksgiving (you can totally burn Christmas scents during Thanksgiving too in my opinion) and Christmas!
This post contains affiliate links. Click here to read my disclosure policy.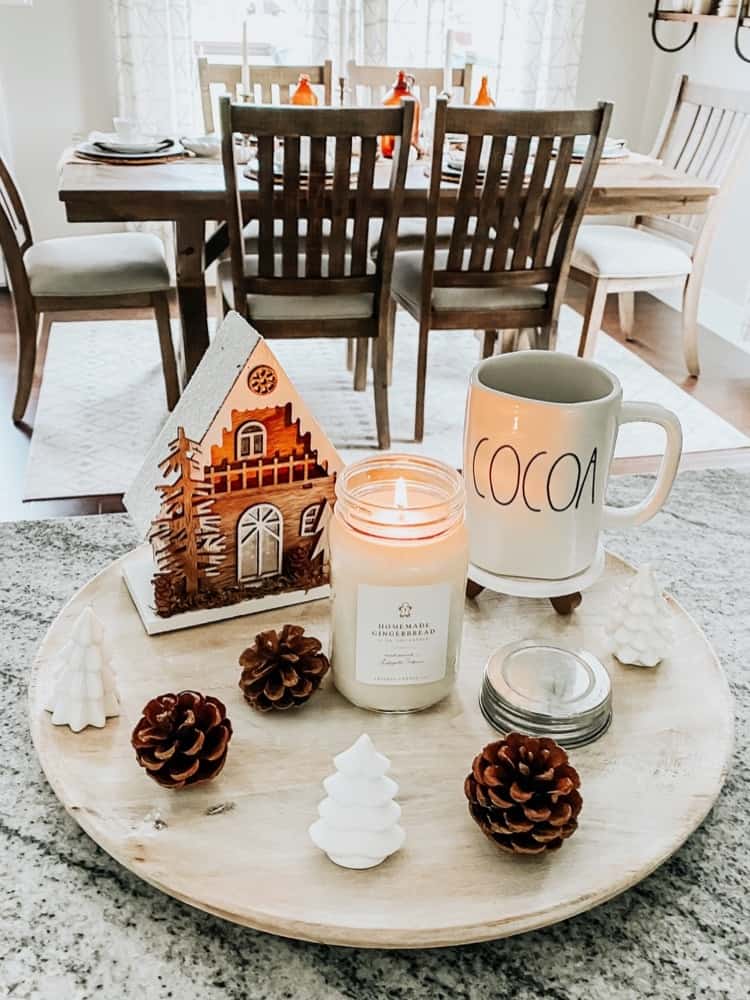 Homemade Gingerbread Candle
So as you can probably tell already, these Christmas candles are from my favorite candle company ever, Antique Candle Co!
They literally make the yummiest and coziest Christmas scents and I just cannot get enough of them! I am so happy to be working with them this Christmas season because I know these will make such great Christmas gifts for all my friends and family.
I will share just a few of my favorite Christmas candle scents below with you all and keep in mind, they have even more options online too!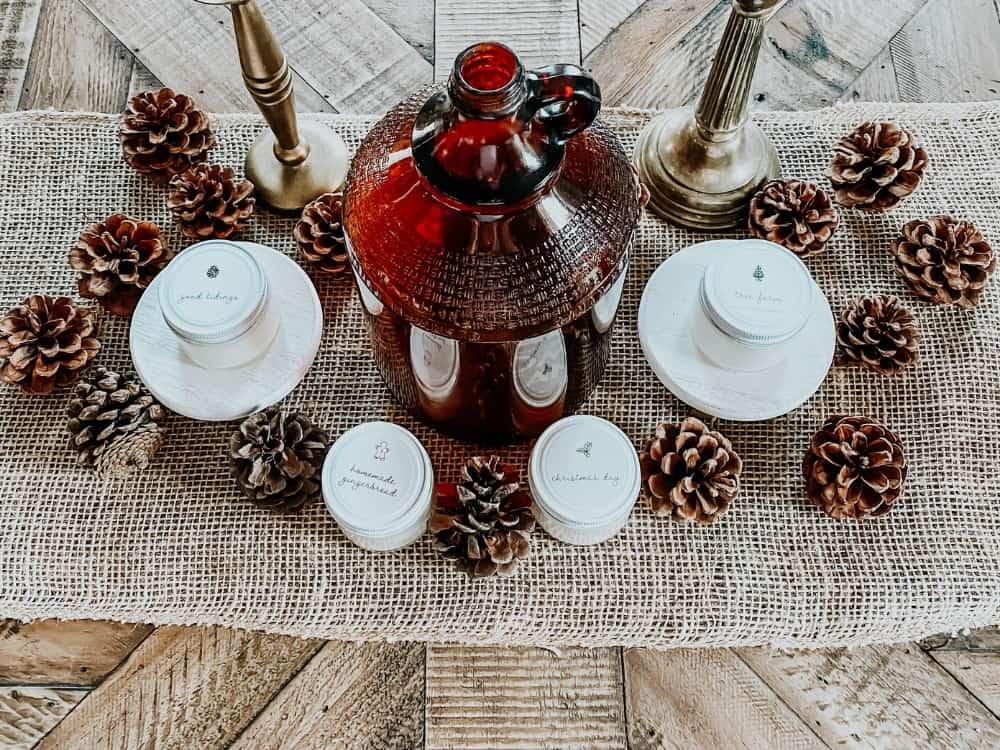 The Homemade Gingerbread candle is pictured above and it smells exactly like the name! It literally smells like you have been slaving away in the kitchen all day baking gingerbread cookies.
This one is their newest scent for their Christmas release and they have outdone themselves with this one for sure.
Homemade Gingerbread is a cozy scent of homemade gingerbread with sweet and spicy blends of ginger, cinnamon, clove, nutmeg, and brown sugar, finished with warm vanilla.

Antique Candle Co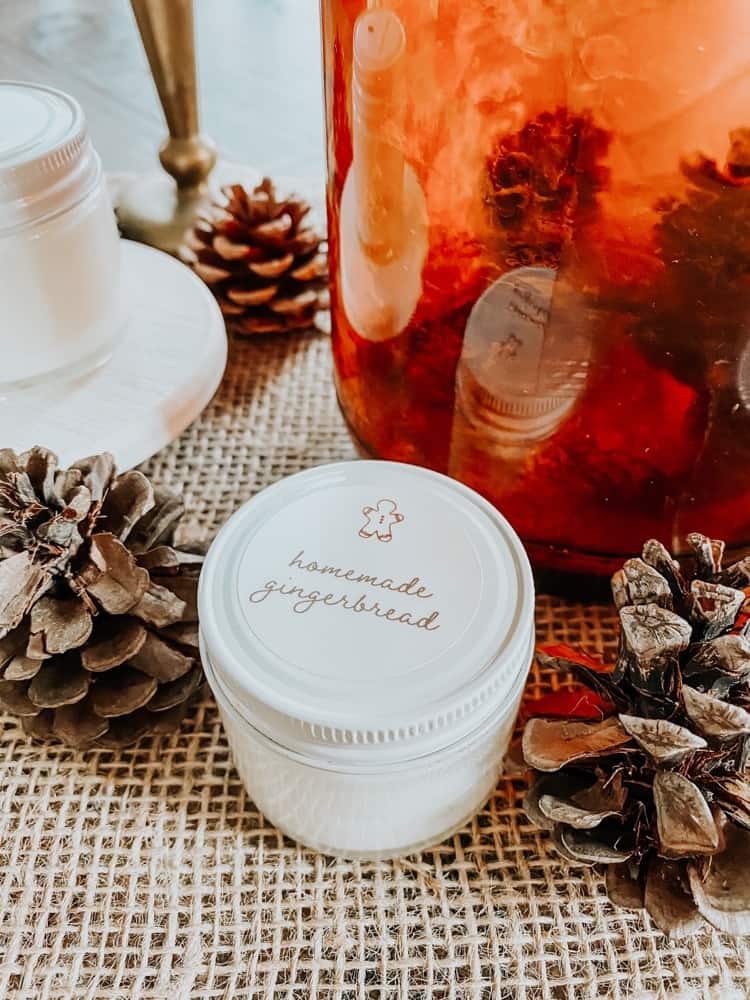 Tree Farm Candle
This one is my very favorite out of all their Christmas candles! I use artificial Christmas trees, so I love to light a good smelling pine candle.
And this one definitely fits the ticket. It smells like you just walked into a Christmas Tree Farm and are about to cut down a fresh tree home to decorate!
It is so nostalgic and perfect for this Christmas season.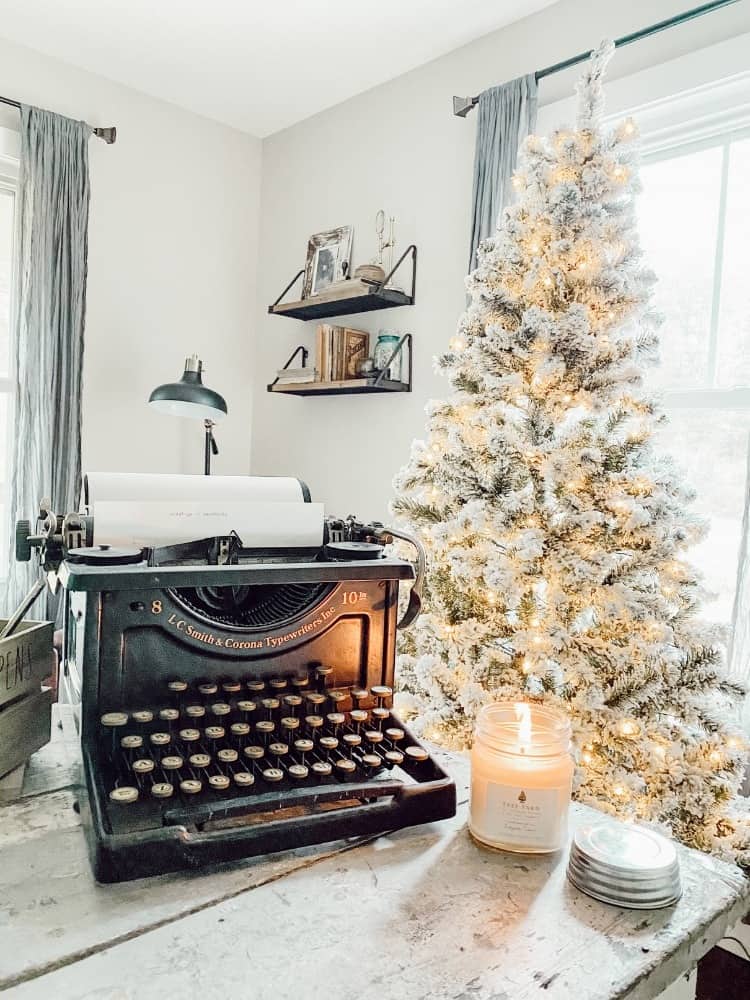 Also, Antique Candle Co collaborated with Vintage Porch to make this amazing Christmas scent.
I love how they partner with bloggers and influencers to help them come up with their own signature scent.
I would love to be able to do that with them one day too. How cool would that be?!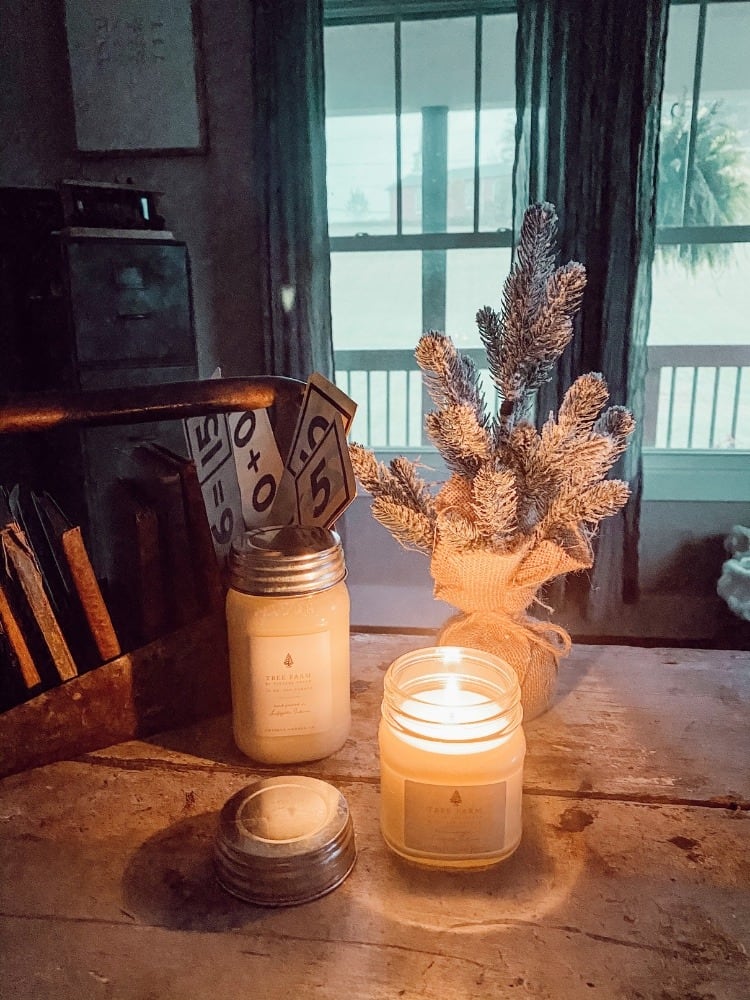 Tree Farm is a nostalgic scent of crisp, freshly trimmed evergreen and Fraser fir pines, wrapped in delicate notes of winter cedarwood.

Antique Candle Co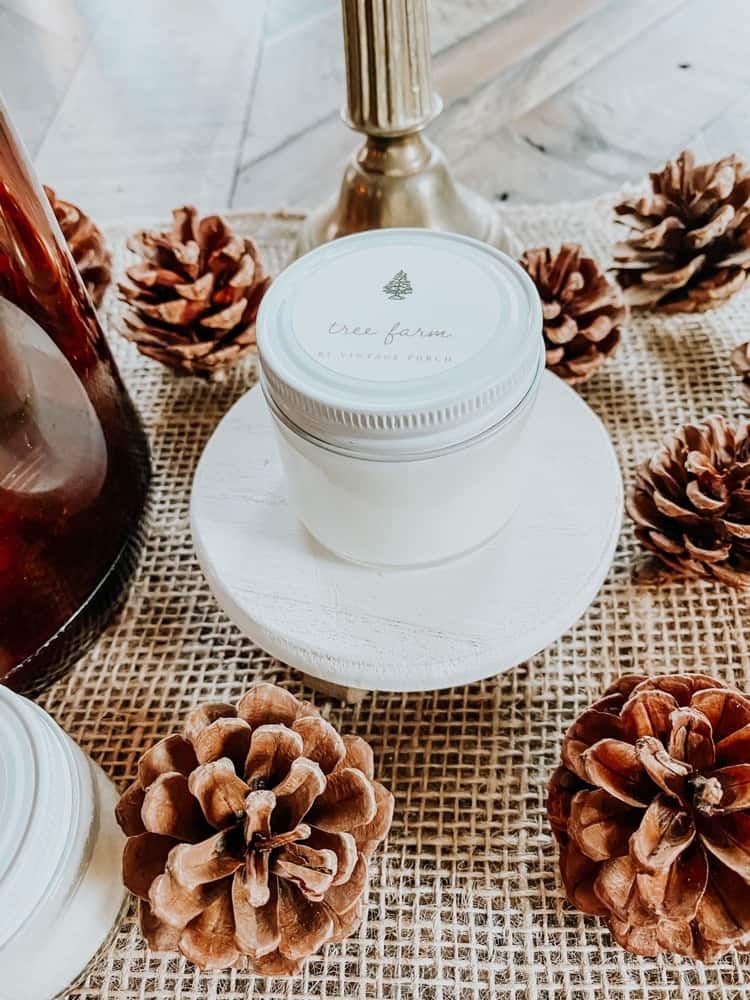 Christmas Day Candle
This one is also a great option too. I love the spicy cinnamon undertones to it and it smells just like a cozy at home gathering with friends and family.
Lighting one of these up for a Christmas party would be such a great hit!
Christmas Day is a Christmas celebration with top notes fresh pine, cozy balsam, and fir, blended with a heart of cinnamon sticks, clove, and soft hints of fruit and sweet oak moss.

Antique Candle Co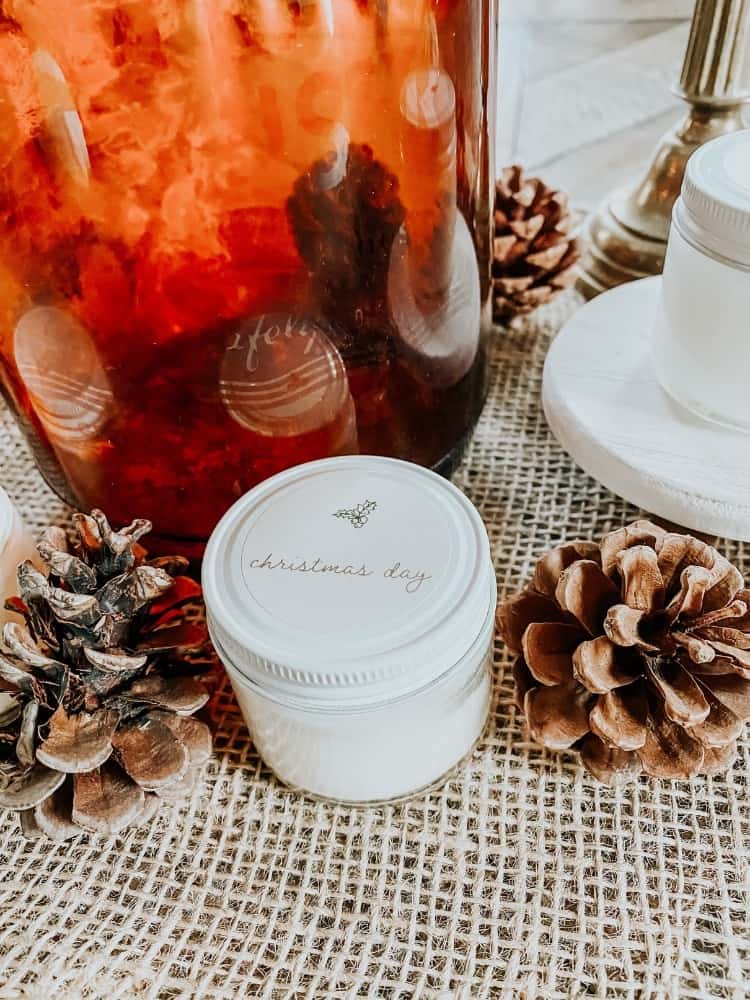 Good Tidings Candle
Last but not least of my favorite Christmas candles is the Good Tidings candle. This one smells so delicious as well and I love being able to order all four of these Christmas scents in a sample pack before buying a full sized version of them.
The sample packs are such a great way to discover your favorite scents. This was my first year smelling all their Christmas candles too, and I am so glad I started with a sample pack.
That helped me determine that Tree Farm was definitely my number one favorite, but they are all so good too!
Good Tidings is a warm holiday blend of evergreens, citrus, cinnamon, and clove, highlighted by a sweet musk of raspberry, maple, and vanilla.

Antique Candle Co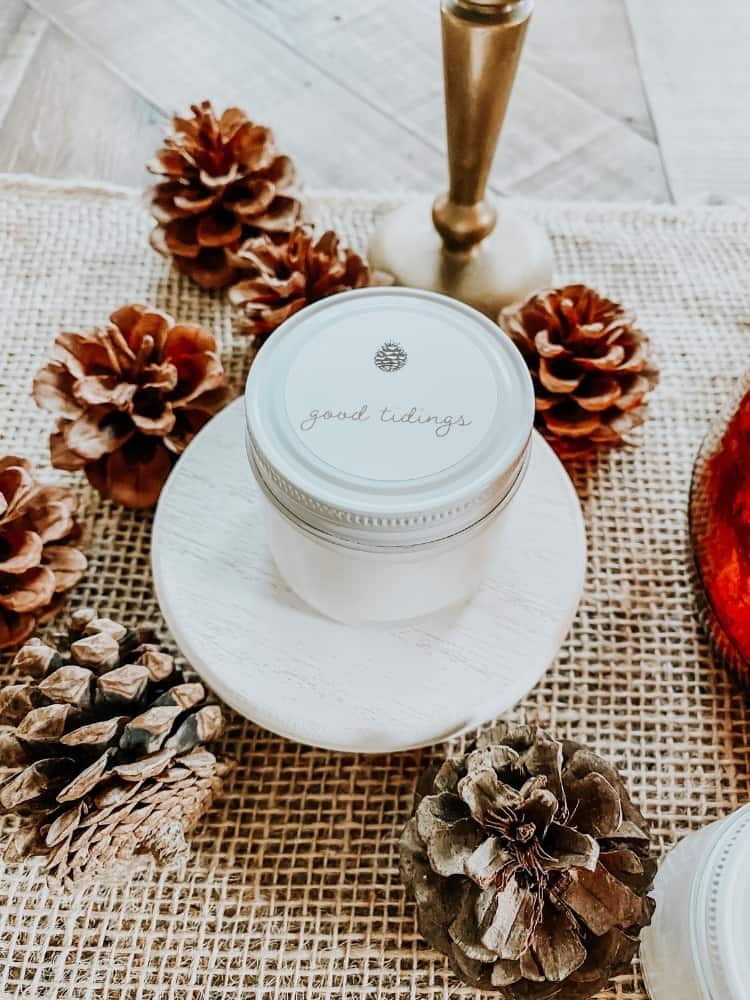 Conclusion
I literally can't get enough of these candles and the Christmas candles are definitely my favorite out of all the seasonal options.
There is just something about lighting a delicious smelling candle along with the cozy glow of Christmas lights.
Have you ever gotten an Antique Candle Co Candle before? If you have, let me know what your favorite scent is below!