Tis the season for sweets and treats, and my favorite holiday dessert is Christmas cookies. Cookies are my absolute weakness and I can polish off a few like nothing even happened. That's my dilemma. I love to bake, but it is just hubby and I at home so who is left to eat all those delicious cookies?! Just me. Hubby doesn't have as bad as a sweet tooth as me and I feel like I need to eat them all rather than throwing them out cause that's just wasteful, right?! But anyway, I have created a list of my top 5 favorite Christmas Cookies that I bake every year.
Whether it's just for us, or for a party, I have to be sure I get the time to make all of these recipes every year because I definitely look forward to them!
1. Butterscotch Gingerbread Cookies
I am a fan of soft gingerbread cookies and these have an added flavor twist of butterscotch to them as well. They are so delicious and so much fun to decorate!
Also, they are pretty easy to make. Aside from the hour it needs to chill, it really doesn't take long at all to whip it altogether!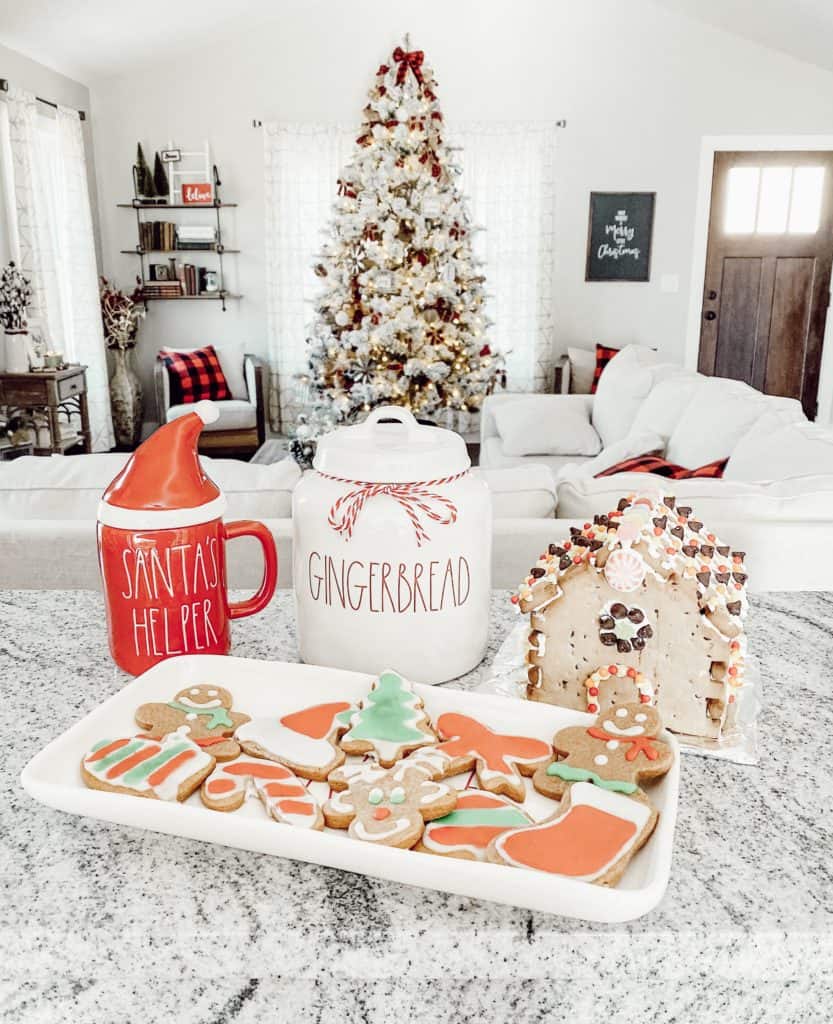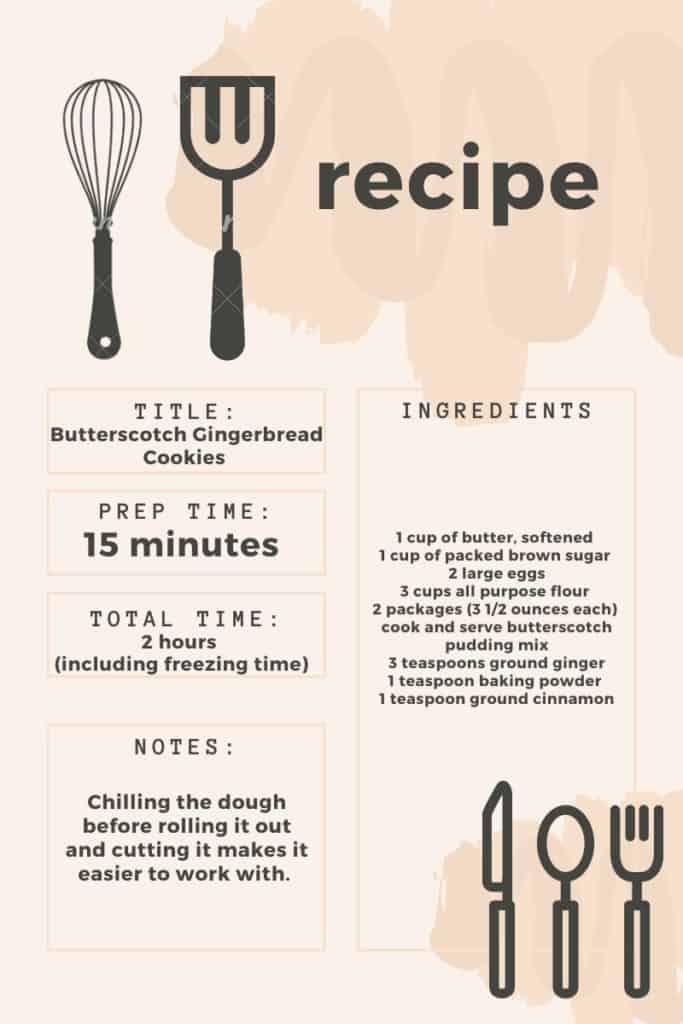 Click here for the original source for Butterscotch Gingerbread Cookies.
2. Perfect Vanilla Almond Cutout Cookies
These cookies scream Christmas to me because they are just like sugar cookies, but even better! They have a tender, buttery texture and have a splash of almond flavoring, which I love.
They are delicious plain, but I also love to decorate them as well. I usually just use icing, but you could also use sprinkles instead. The possibilities are endless for these cookies!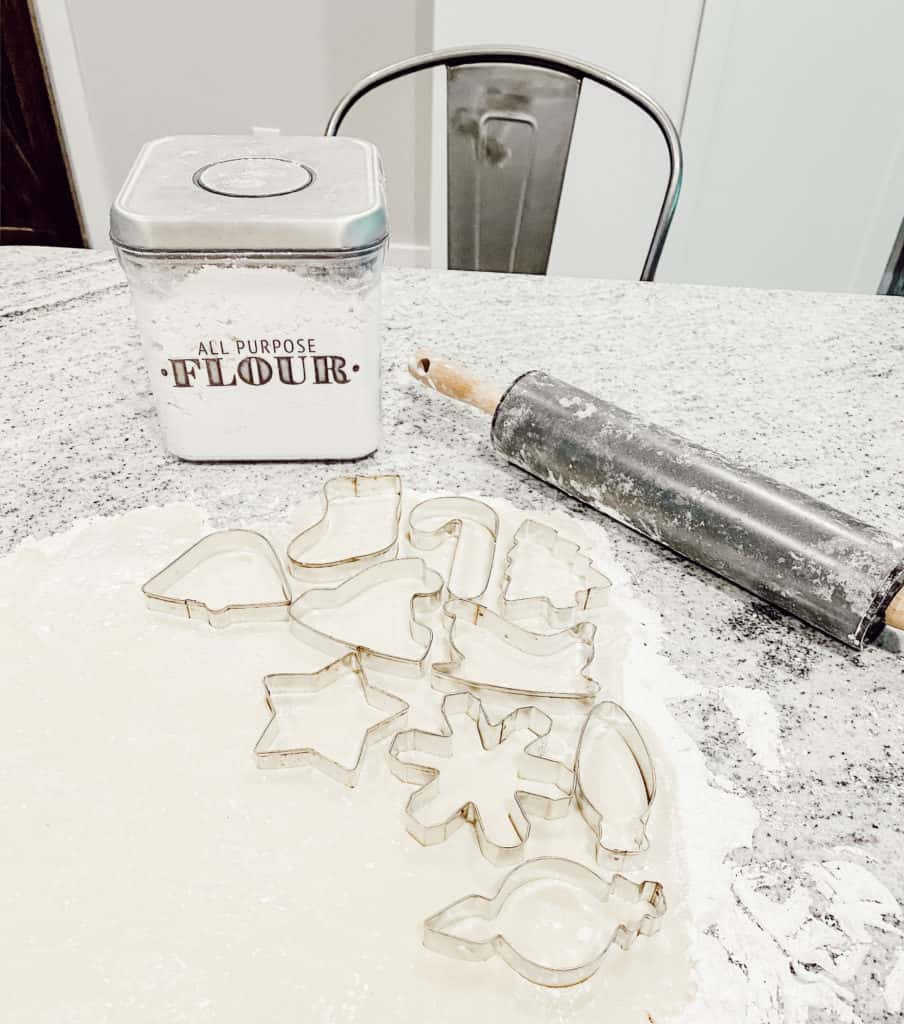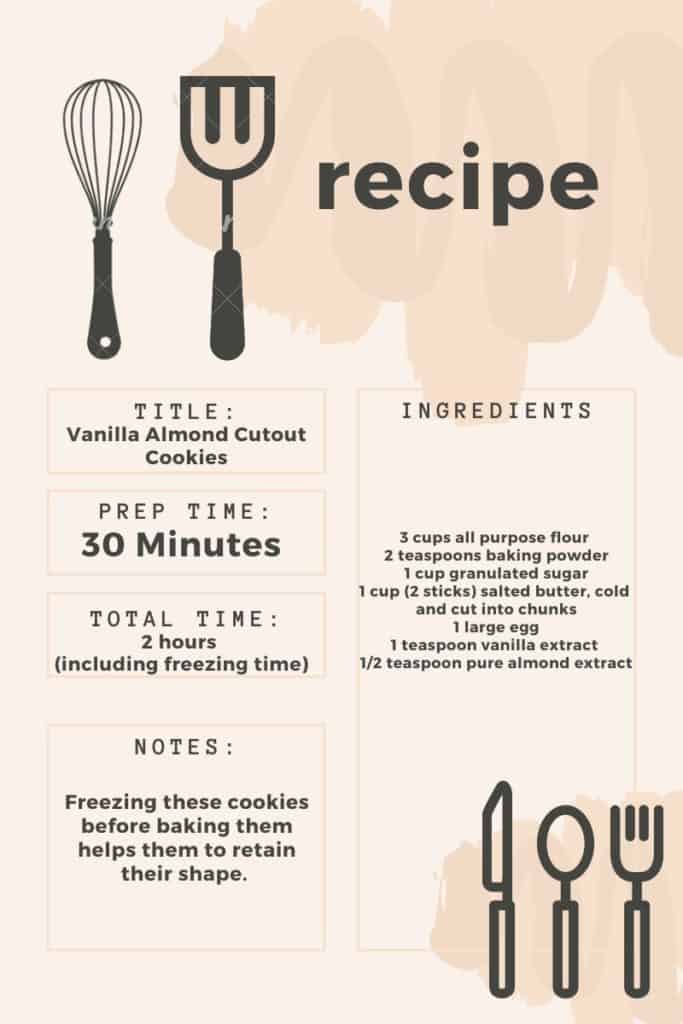 Click here for the original source for the Perfect Vanilla Almond Cutout Cookies.
I decorate both the Butterscotch Gingerbread Cookies and the Perfect Vanilla Almond Cookies using the same icing recipe. Click here to view it.
I find that using the little bottles to decorate with make applying the icing much easier! And it's not as messy either which is a huge plus!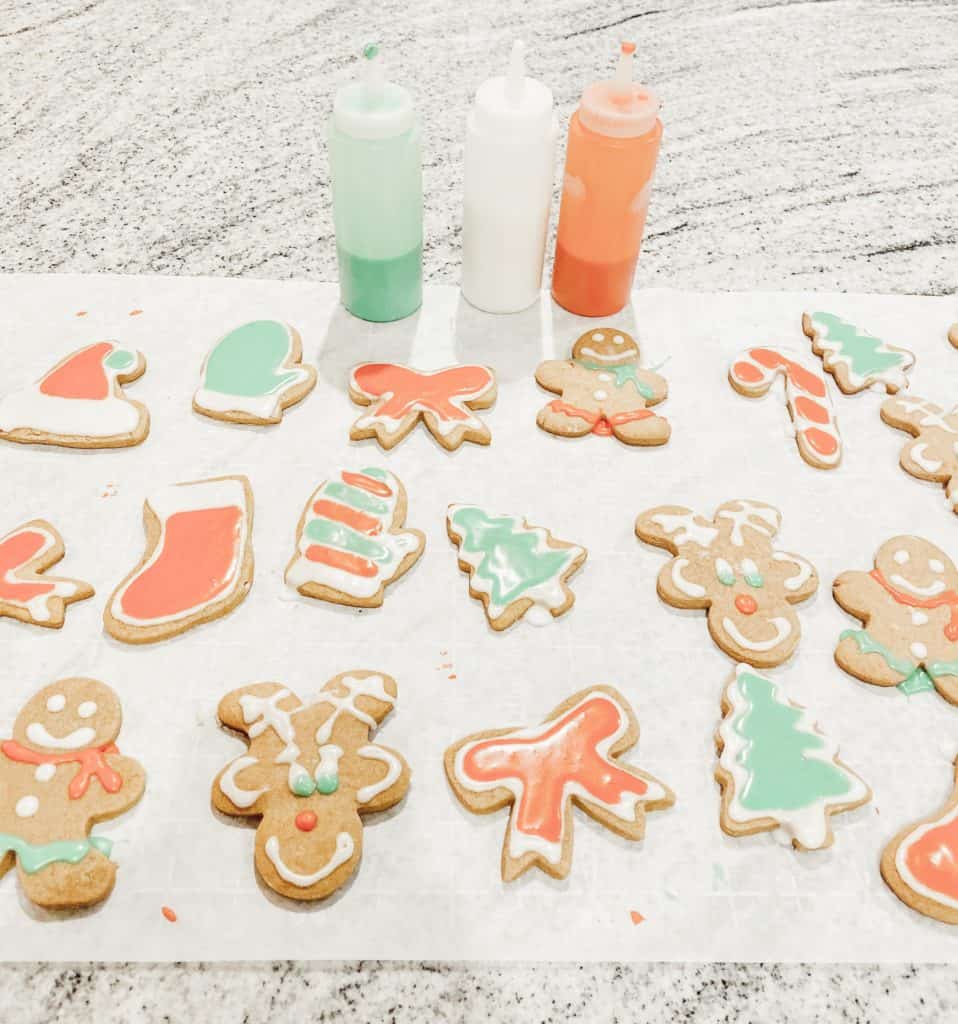 3. Grinch Crinkle Cookies
These cookies are so fun and easy to make. They would be perfect to make with kids because the recipe is so easy and who doesn't love to add food coloring to their cookies too?!
I've even doubled this recipe before and did a batch of red and green both to make it even more festive. And I also feel like it's necessary to watch How The Grinch Stole Christmas while making these too.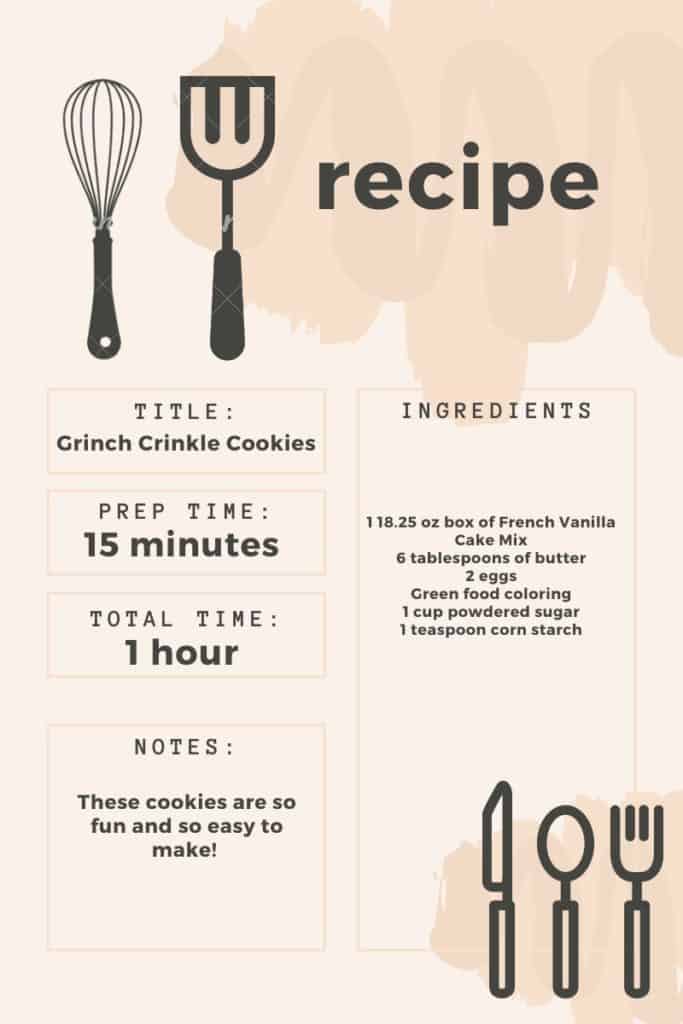 4. Heath Cookies
My mom used to make these around Christmas or New Years every year and they have definitely become one of my favorites as well.
They are so chewy and easy to make as well. I literally can't stop eating them when I make them. They also make a lot so they would be perfect for a party!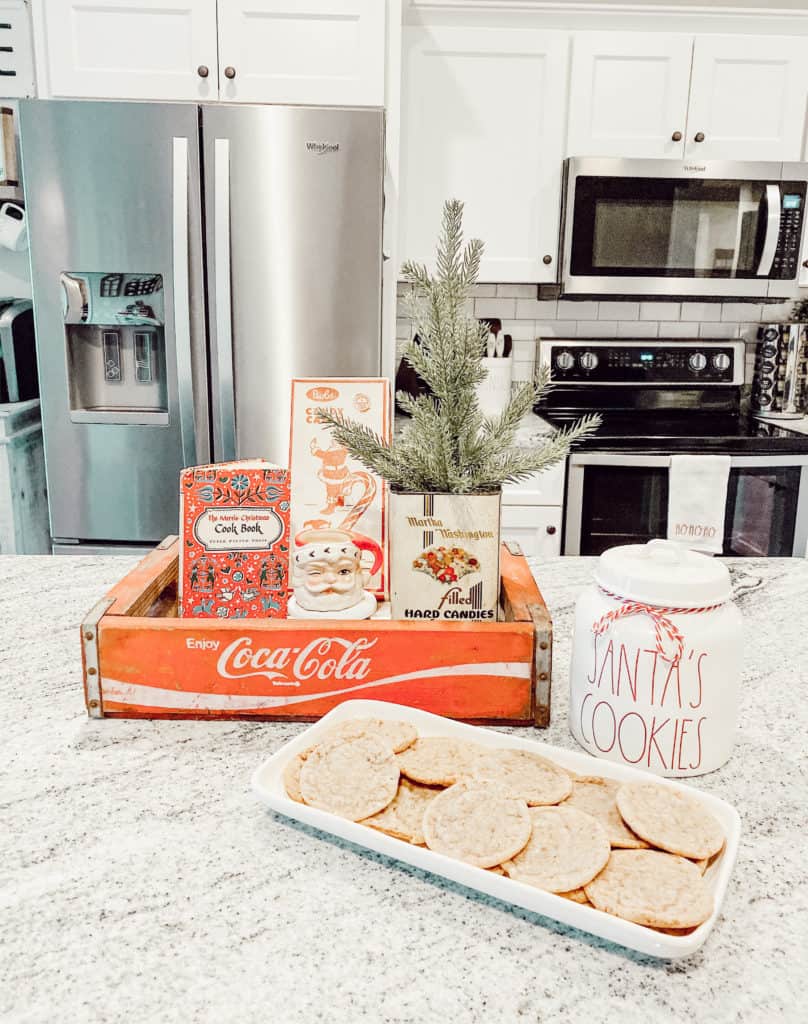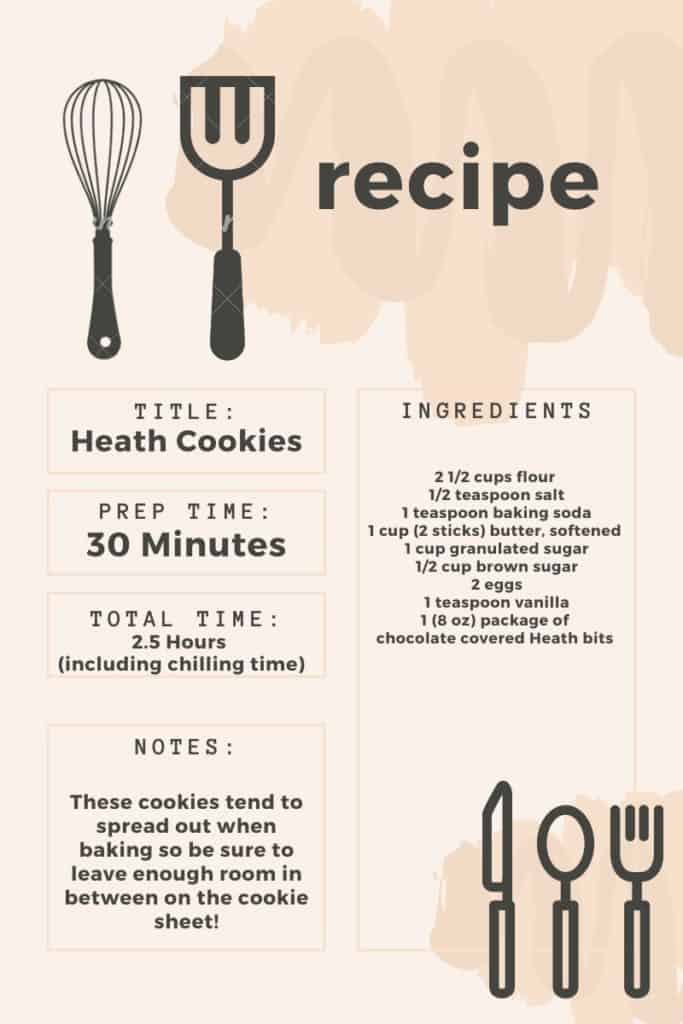 Click here for the original source for Heath Cookies.
5. Chocolate Fudge Cookies With Candy Cane Buttercream
These are to die for. Very indulgent and rich and I am obsessed with the candy cane buttercream. That would be so good on some cupcakes too! But I will warn you, these are a lot of work; but so worth it once it's done!
And I apologize, I did not make the little recipe cards for this one. Mainly because the recipe was too long and it wouldn't really fit well on the card template. But definitely go to the website for the recipe and try this one out. You will not regret it!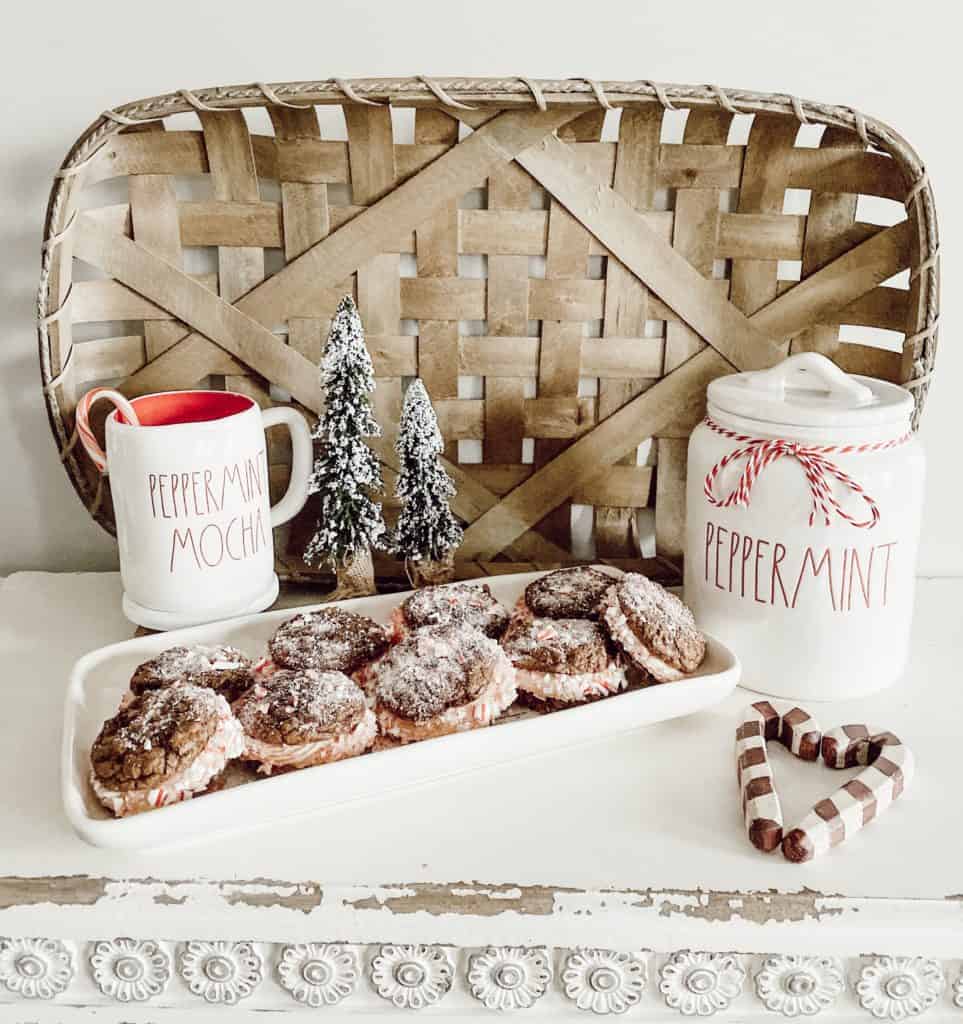 Click here for the original source for Chocolate Fudge Cookies with Candy Cane Buttercream.
I hope you enjoyed this list of my top five favorite Christmas cookies. Let me know if you try any above and how you like them as well! And if you're looking for more Christmas cookie inspiration, check out Lynn's post about The Best Christmas Treats that anyone can enjoy!