This post is kind of a little piggy back to my most recent one I shared, The Best Places to Eat in Myrtle Beach. Since I shared all things food last time, I thought it would be fun to share about things to do in Myrtle Beach this time.
And spoiler alert- there is a lot! We didn't really do too many things besides relax on the beach, but have no fear.
If you like a vacation that has a lot of things to do around the area, then Myrtle Beach is your spot!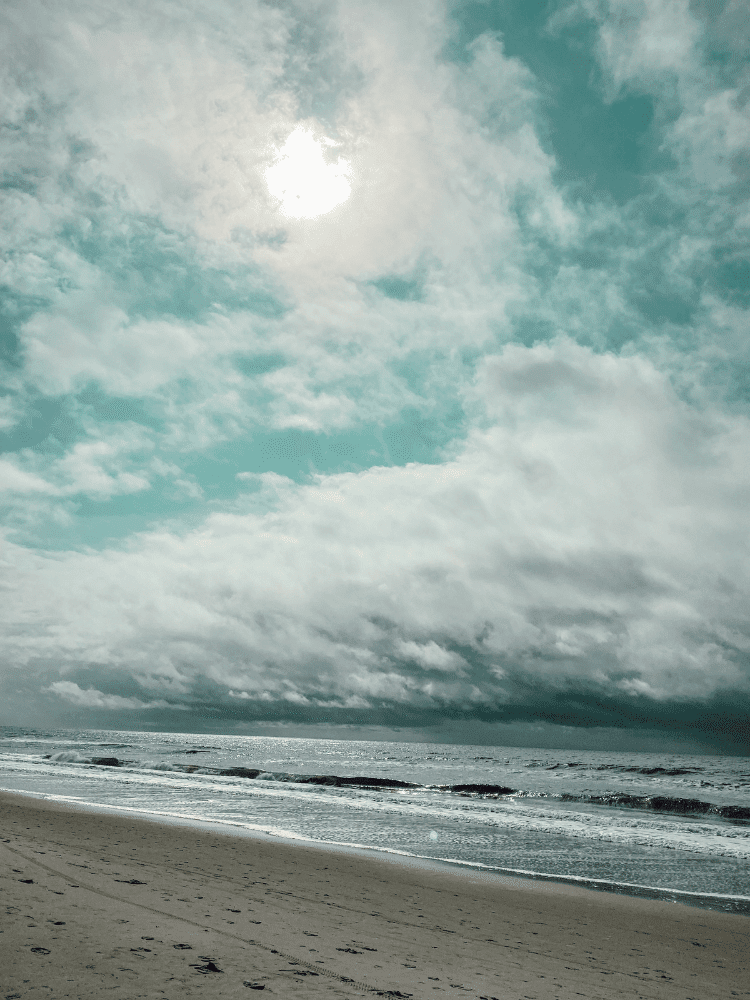 This post contains affiliate links. Click here to read my disclosure policy.
Enjoy The Beach
Obviously, one of our favorite things to do in Myrtle Beach is just to enjoy the beach itself. As I mentioned above, we don't do too many things while at the beach.
Besides eat a ton of seafood of course! But there's really nothing better than just sitting down in a beach chair with a good book in my hand. Give me that, and I am set for hours!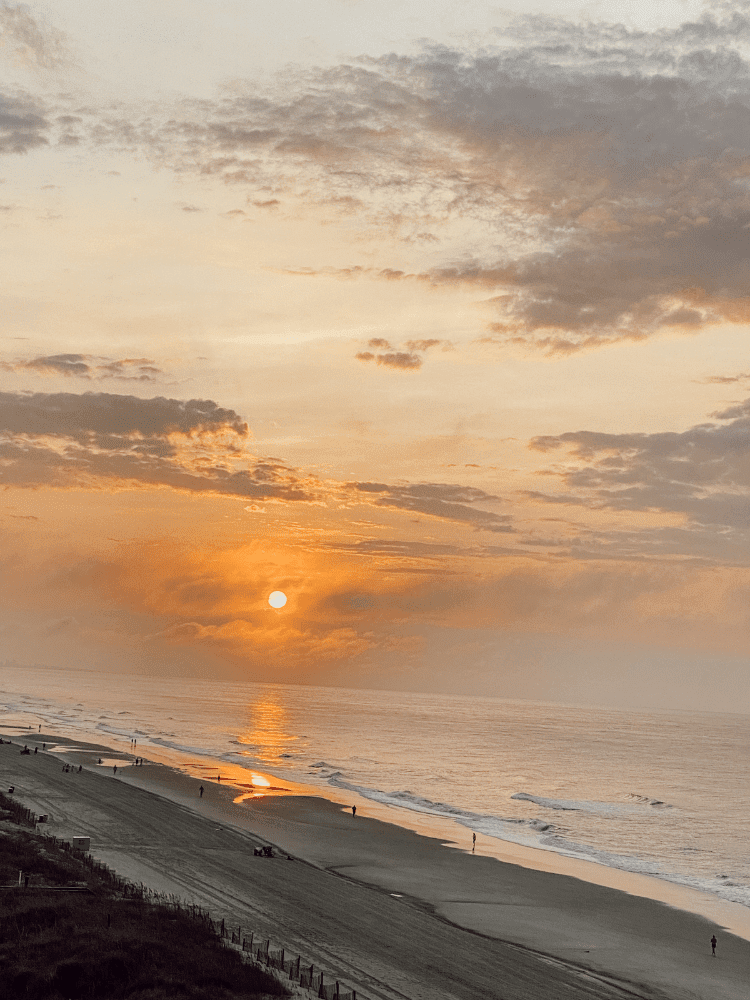 We always love to go on mornings walks on the beach every day. It's a good way to squeeze in some exercise and enjoy the beach as well.
We also love to search for shark's teeth while doing so too. On our last day, we were even able to experience a water spout on the beach too. Have you ever seen one of those before?!
It was so cool, it looked like a mini tornado out on the water! That was our first time seeing one and we were completely mesmerized by it.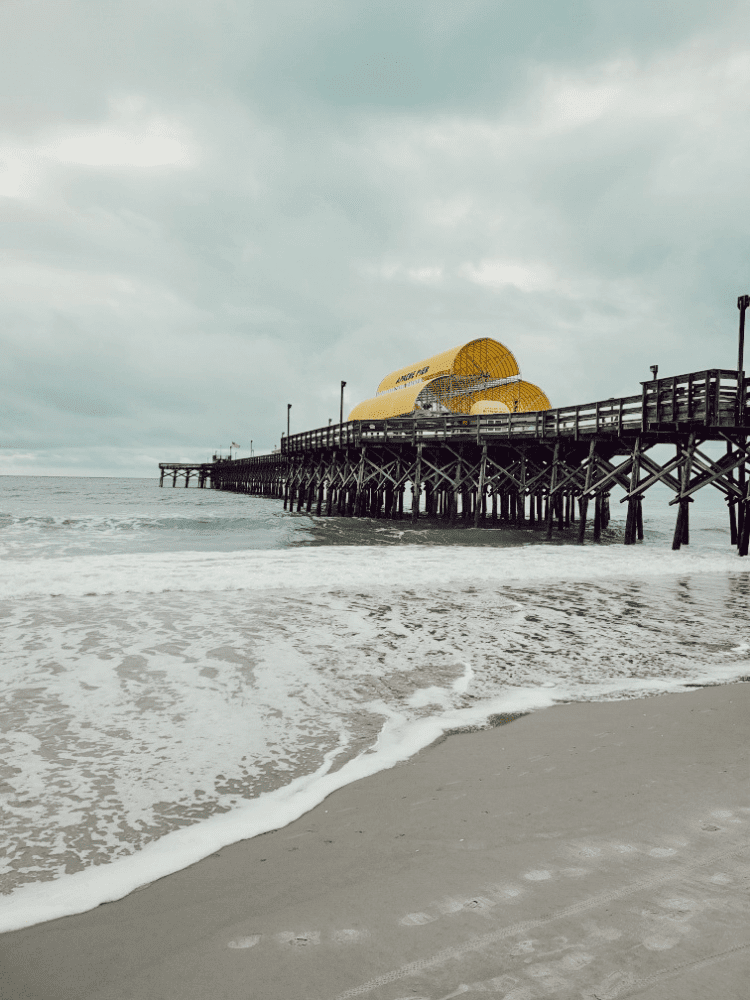 Beach Essentials
Also, if you're planning on enjoying the beach daily like we did, here are some essentials you may need: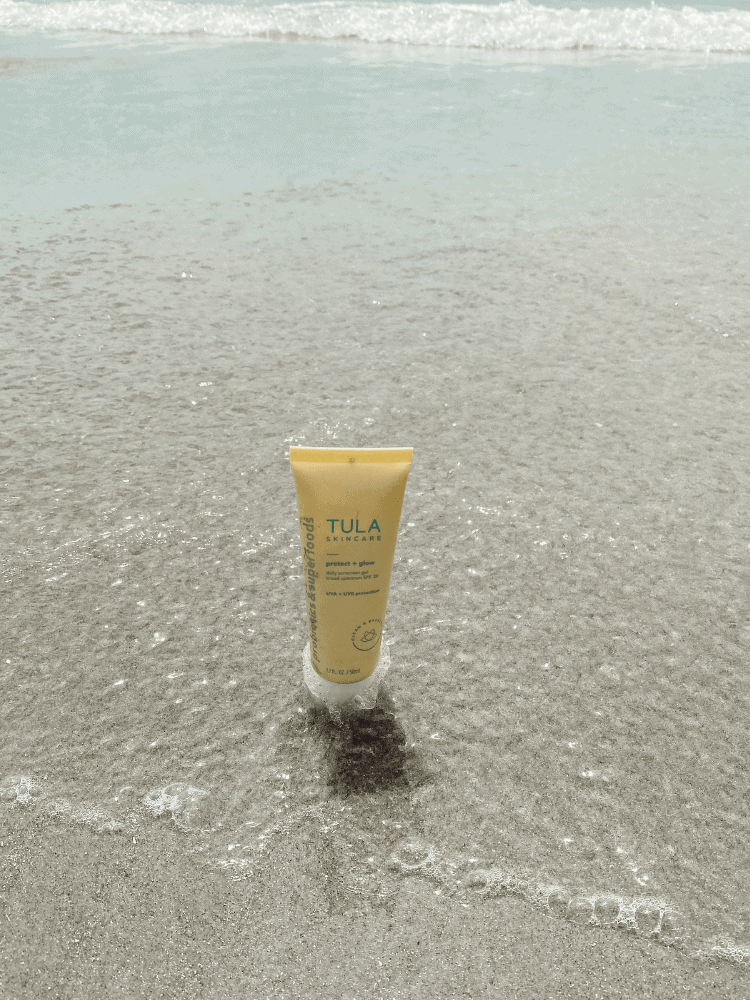 Where to Stay in Myrtle Beach
Of course if you are planning to do all these things in Myrtle Beach, you will need a good place to stay! We went two separate times this year and stayed at two different resorts.
Both of which were good and I will share a little pro and cons list about each of them. Usually, our most favorite place to stay down here is North Beach Resort.
But sadly, they did not have any availability for the weeks we were going. But, if you ever get the chance to, check it out!
The condos are modeled after the Atlantis Resort in the Bahamas so it is a very nice place to stay!
Avista Resort
The first place we stayed at this year was Avista Resort. The room we got was oceanfront and very clean and nice. It also had a very large bathroom, which I always enjoy!
Plenty of room to get ready in! The pool area here was nice, although it literally was under complete shade by 3:00 pm. Which I was not a big fan of.
I love being in the sun, so if you don't mind the shade, this is the place for you. I also wasn't a huge fan of where the bathrooms were located.
You had to take the elevator and ride it up a floor from the pool deck. Not very fun if you are wet from swimming!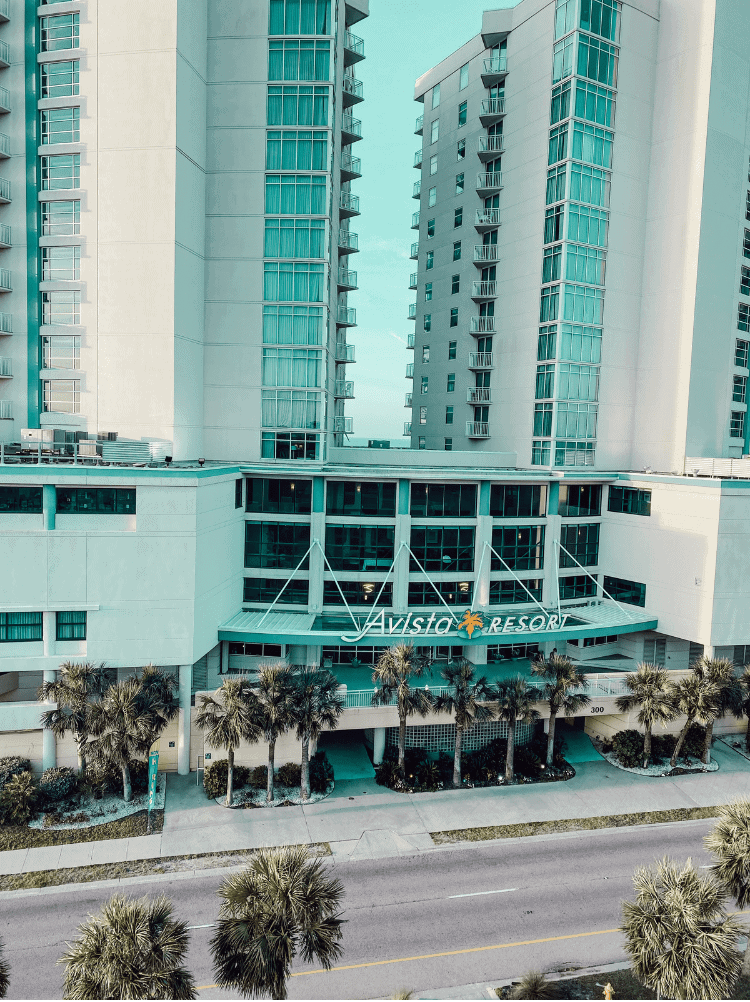 Seawatch Resort
The second place we stayed was Sea Watch Resort. And I gotta say, I loved their pool area much more than Avista. They had a total of three different pool areas on the resort.
All including several different hot tubs at each location too! That is one of my favorite things to do in Myrtle Beach too. Just soak in a hot tub in the evenings!
So I was very pleased with that. And they even had a Starbucks on location as well. Also, if you were hungry, they had a cafe where you could purchase breakfast and lunch options too.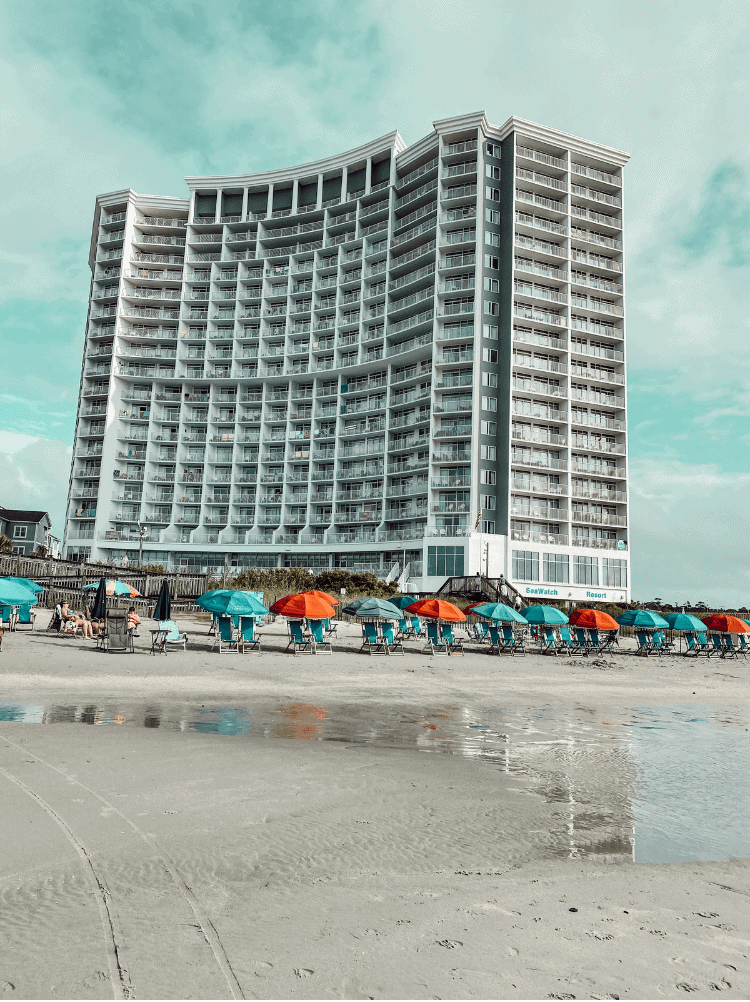 I will say the only downside to our Sea Watch stay was that the room was very small. I don't mind a small room, but the bathroom was extremely tiny.
Like, I couldn't even dry my hair and get ready in it. But, we did have a nice large balcony view of the ocean which is always nice! And the pool bathrooms were not located far from the pool.
You didn't have to take an elevator to use them like you did at Avista. So overall, our experience here was great as well!
Barefoot Landing
Both of the condos we stayed at were very close to Barefoot Landing. Which was super convenient seeing as how there are a lot of great restaurants there to eat at.
That's where our favorite restaurant ever is, Flying Fish Market. So we obviously had to come here a lot since it was one of our favorite things to do in Myrtle Beach!
There are plenty of other restaurants here as well along with lots of cute shops.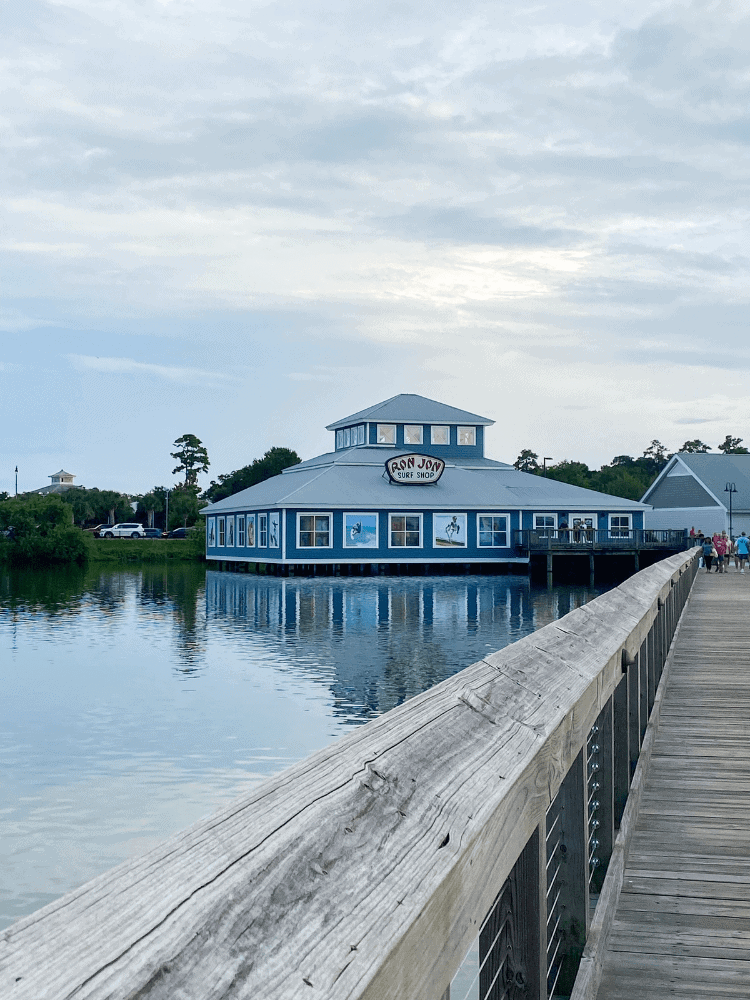 Broadway at the Beach
The night we went to Broadway at the Beach, it was pouring the rain unfortunately. So it was hard for me to get a lot of good pictures to show y'all. But, this is definitely one of the better things to do in Myrtle Beach if you're again looking for some good food and shopping options.
Broadway at the Beach is similar to Barefoot Landing, although it is a little larger and I think they have a lot more restaurants to choose from here.
There is also a lot of things for kids to do here such as mini golf and a little carnival area with rides as well.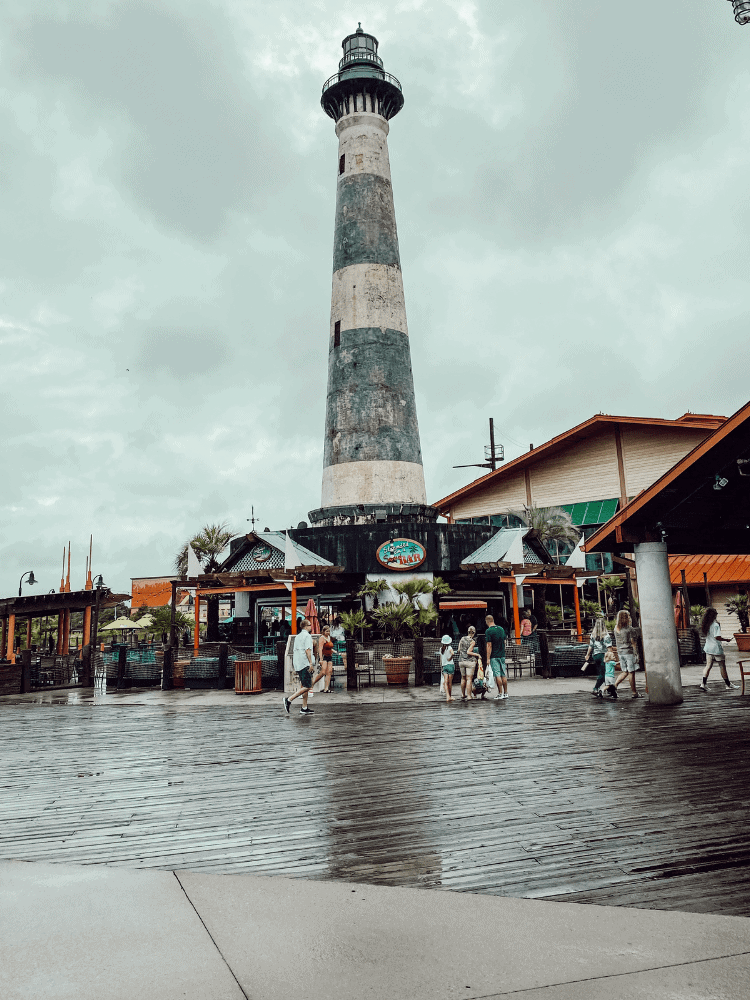 You can also rent a boat ride and it sends you out on the water and splashes you around. Those were fun to watch although I was already drenched from the rain and didn't feel like adding on to the wetness!
You can also go to to the aquarium here which is always fun. We went a few years ago and enjoyed it, even without kids!
Basically, if you come here, you will not run out of things to do for the day. They also shoot off fireworks at night so be sure to plan ahead to see what nights they are doing it if you want to enjoy that too.
Tanger Outlets
Something else to add to your things to do in Myrtle Beach list are of course the Tanger Outlets! I always love to outlet shop and whenever I can save a little bit of money, I am all for it!
Sea Watch Resort was literally only 5 minutes away from the Tanger Outlets so that was super convenient as well! I will say though, these outlets aren't as big or as good as the ones in Pigeon Forge, Tennessee.
I usually go there to shop if I am looking for something in particular. But, these were fun since they are located at the beach of course!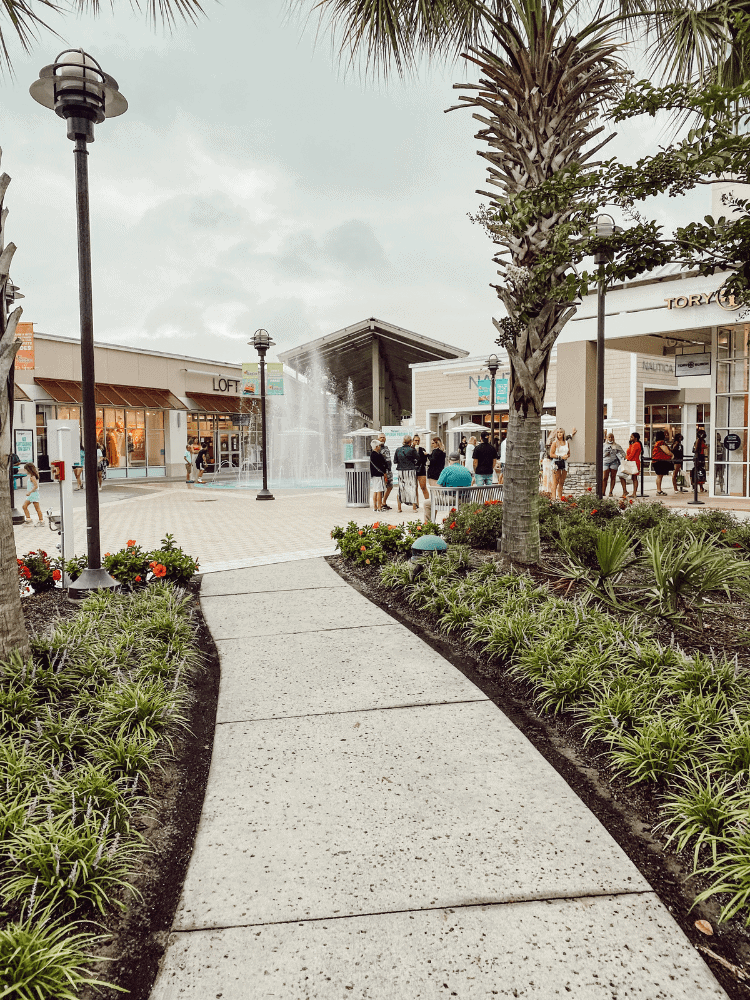 Conclusion
Well, I hope the post gave you an outline of all the things to do in Myrtle Beach. And, there are so many more things you can do as well.
There's dinner shows, plenty of mini golf places, and other tourists attractions as well. I could go on and on, but you get the idea. I just thought I would show y'all a list of our favorites and things that we actually did while we were there.
If you ever get the chance to check some of these places out, you definitely should! We had a blast and can't wait to go back next summer!