Last weekend I was able to go to an amazing event in Taylors, SC called Vintage Pickin. Not only were there incredible vendors at the event, but also Liz Marie Galvan was there doing a book signing and a Q and A session! It was such an incredible opportunity to meet her and listen to her and her husband, Jose.
She really is the sweetest soul. I love how she spent time with every single person who waited in line with her and really cared. She even had her own guest book that she asked everyone to sign, which I thought was just so adorable!
She is very down to earth and genuine and I was so happy to meet her and be able to spend just a little bit of time with her!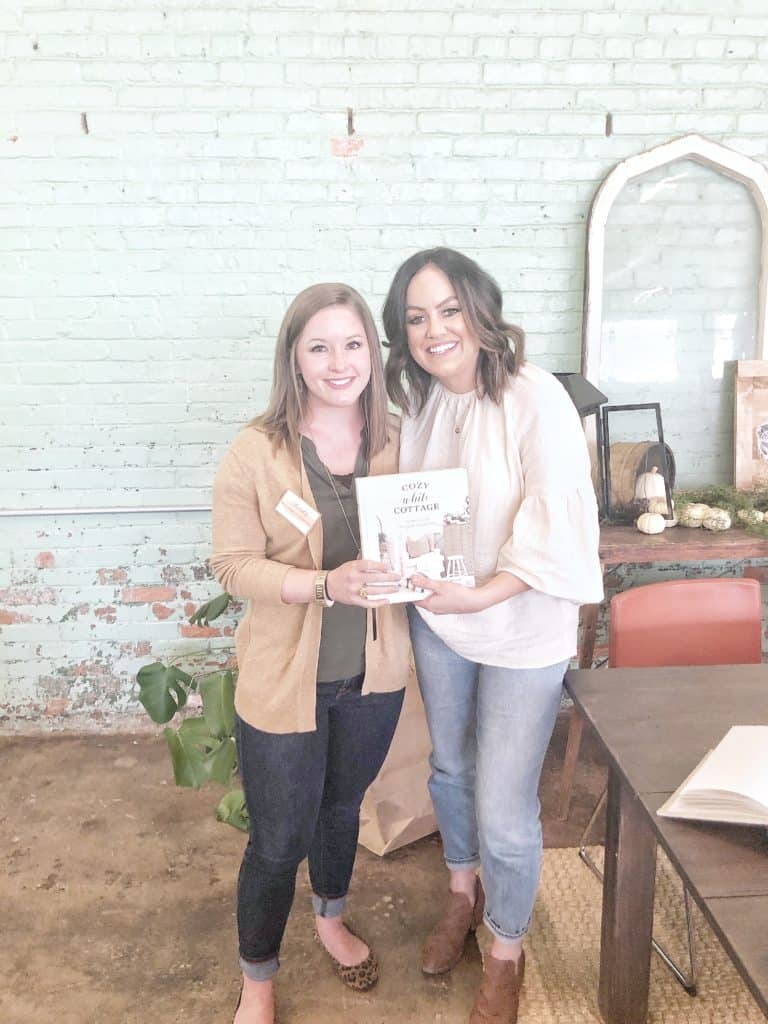 Meeting Instagram Influencers
I was also able to meet a few other Instagram buddies and it was such an honor to meet all of the talented ladies that I follow online in person.
You could say I was a little starstruck and super nervous to be included in such a big event. I felt like my little account didn't deserve any recognition next to all these talented people.
I felt inferior and out of place. And that is one of my flaws in life. I am not very outgoing and I am very introverted. That's why starting this blog is a little scary for me.
I am scared to share my ideas and projects because I feel like they aren't as good as everyone else. But I need to overcome this and stop comparing myself to others.
That's not who God created me to be. He created us all with our own ideas and our own set of skills and abilities and I need to embrace what He has given me and not be scared.
So I am stepping out of my comfort zone and pursuing my passions in life. I feel led to do this and maybe I will fail miserably or maybe I will succeed, but either way I can proudly say I followed my dream no matter the outcome!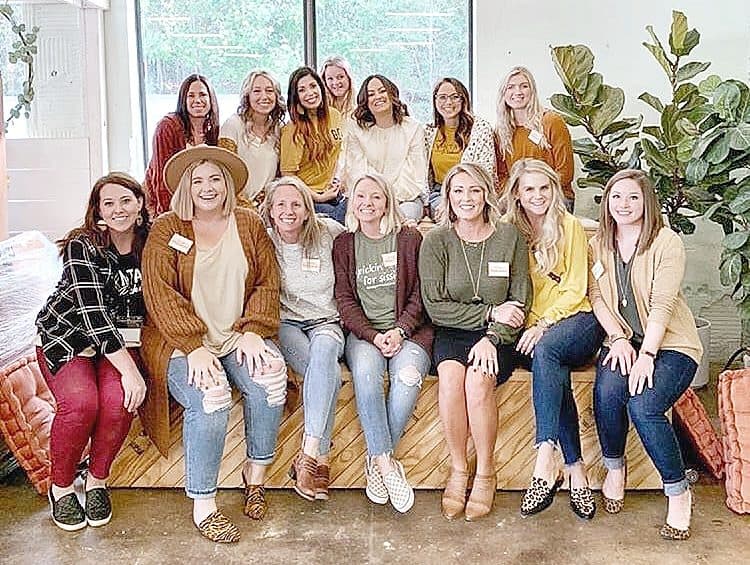 Vintage Pickin Finds
Liz was also a huge inspiration for me to start this blog too. Just a few days after meeting her at Vintage Pickin, she flew off to NYC for the Today Show interview.
And watching her on there was just so motivating to me. She even shared that anyone could do it. She just started out with a little blog to share her designs and look how far she's come!
That is so inspiring to me and I would hope that I could do that too eventually. I will share more pictures from Vintage Pickin here and be looking out for my next post where I'll show you in detail how we styled our office with all of our amazing finds from this event!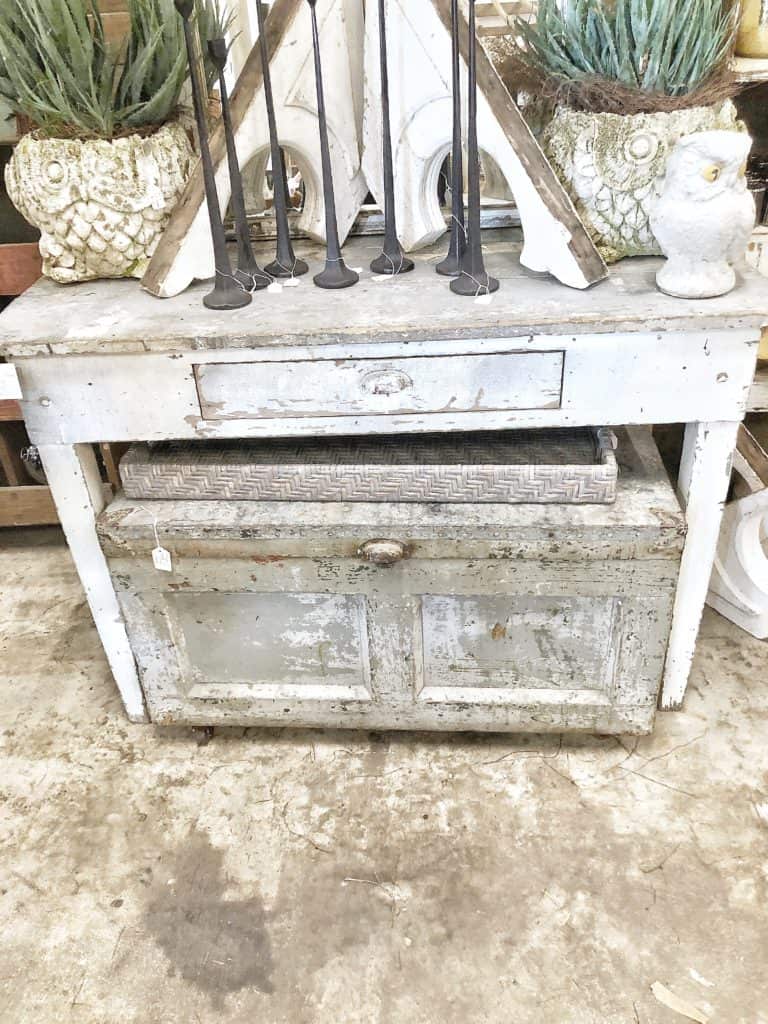 Next, read all about how I created a vintage farmhouse office space with all of these amazing finds from Vintage Pickin! If you live near an area where a Vintage Pickin event is coming to next, I highly recommend that you go!
There are usually two events every year (one in the fall and one in the spring) and I try to go to both of them if I can because they are just so much fun! Have you been to a Vintage Pickin event before?? Let me know below if so!