Guys, we literally had the best weekend antique hunting in Johnson City! We just went down for a day trip on Friday afternoon, but I totally wish we were able to stay longer because there were some AMAZING stores there and we didn't even get to check all of them out!
We will definitely be going back, but for now I wanted to let you guys know of the best places to go and where we had the best luck at. If you live nearby, definitely go check these places out.
And, even if you're not too close, this would be an awesome spot to take a little weekend trip to. We left with so many goodies, keep on reading to see just what we got!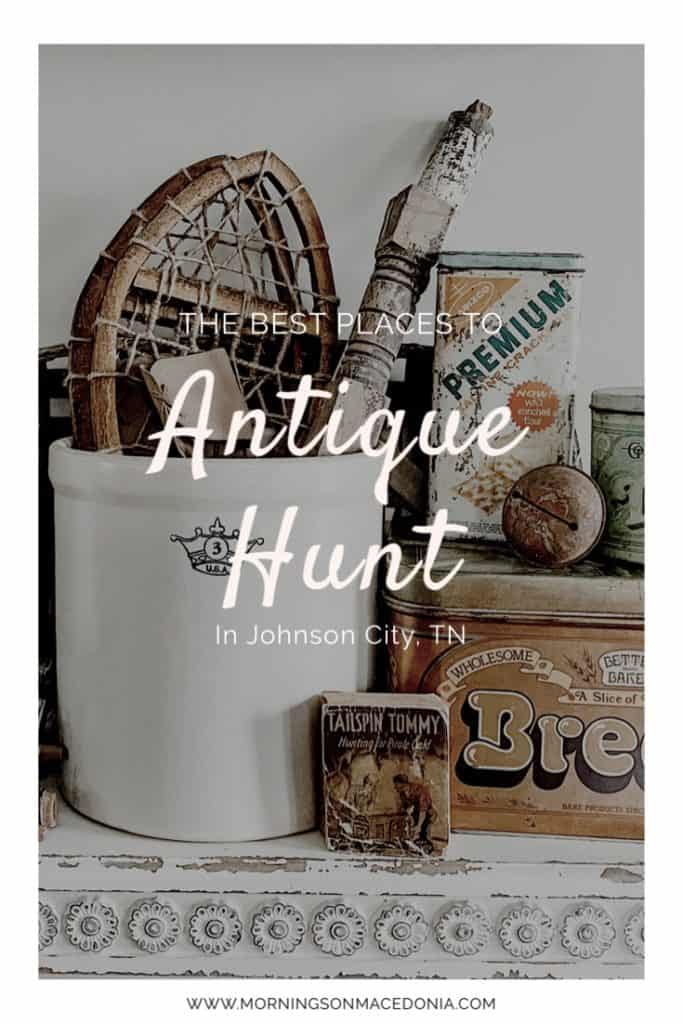 The Village Antiques and Home Decor
There are several locations around Tennessee for this shop. We have actually been to the one in Sevierville already and we love that one too.
The two that we visited in this trip were the North Johnson City and the Elizabethton locations. I love the Johnson City location best because it is so big and full of vintage goodies!
That's where we got a majority of our haul, but we did find a few goodies at the Elizabethton location too. So it's definitely worth checking both areas out since they are pretty close.
The main goal of this little day trip was for my husband to find a vintage cooler. He wanted to find one to put in the bed of his truck.
His birthday is coming up later this month, so I was really hoping we would find him one. And guess what?! We scored here at the very first place we went to!
He really wanted to find a Dr. Pepper cooler, but those are extremely rare. So he was very happy with the Therm-a-Chest one he found here.
Like I've stated before in my previous post (5 tips for antique hunting) it's always good to go in with a game plan of what you want, that way you don't get too overwhelmed looking at everything.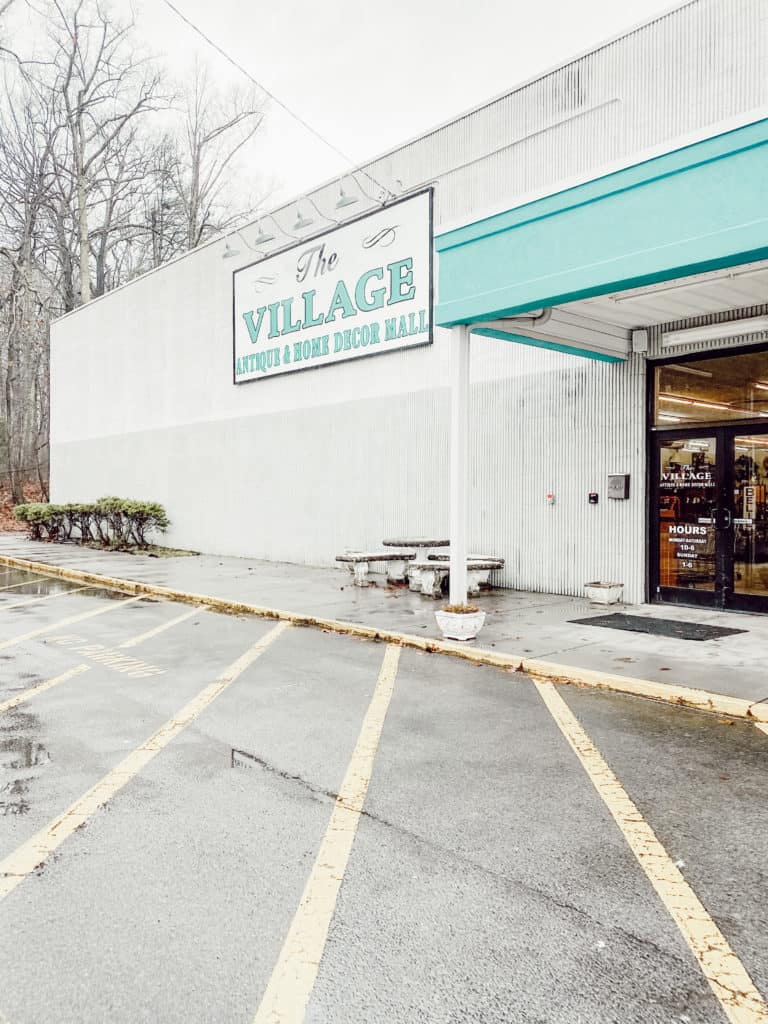 Bargain Hunters Antique & Flea Market Mall
We stopped here real quick after going to The Village and I have to say this shop is much smaller. And I believe it's more flea market like than The Village as well.
They did have some really great antiques here too, but you had to dig through to find them and there weren't as many booths here that were solely dedicated to antiques and vintage pieces.
But, if you are in town making a day of thrifting, you should definitely check this place out too and see what they have to offer because you just never know what you are going to find.
As I stated above, my hubby's mission was to find a vintage cooler on this trip and right when we walked in here, there was a vintage Coke cooler sitting right on the first booth's shelf!
He ended up not getting it though because he was very happy with the one he found from the previous store.
But it just goes to show you that it is always worth looking because you could definitely find a treasure you never expected to find. In other words, don't judge a store by it's appearance! I also found several butter molds here that I loved and were in really great condition as well.
This store, just like The Village, has other locations in Tennessee as well which I will list them all out on the bottom of this post for you in case you are planning a trip down there too.
I wish we had a list before we went down because we could have planned out our day a little better. But oh well, now we know for next time!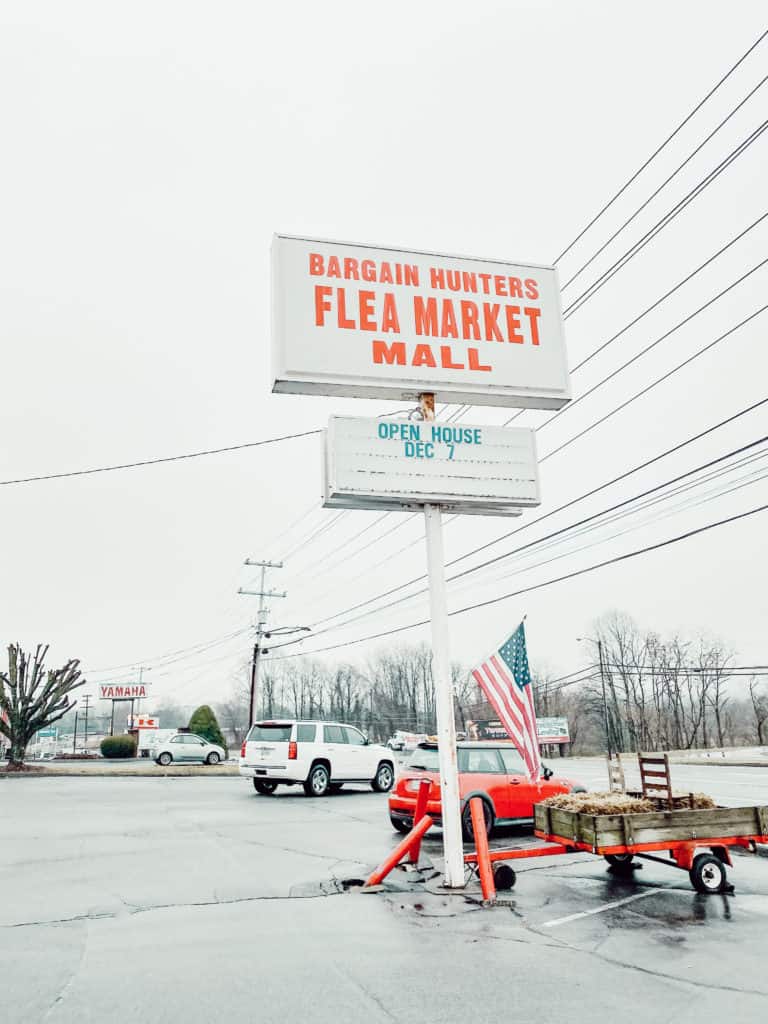 Corner Nest Antique Mall
I am saving the best for last! Y'all, this place was INCREDIBLE. Definitely one of my favorite antique shops that I have ever been to. It was technically in Elizabethton too, but it was not a far drive at all from Johnson City.
The shop itself used to be an old car dealership so the interior is so unique and beautiful. And all the booths here were definitely authentic vintage and antiques, which I love! It was also a huge building and included a second floor too so there was a ton to look at!
My favorite pieces came from here. I was able to score an antique Robinson-Ransbottom 3 gallon Crown Crock for just $37.95! And it's in perfect condition!
I also found a pair of cute snowshoes to put in it for some winter decor and I scored a beautiful butter mold as well. The prices on all those items were great and I was very happy with my finds.
We will definitely be going back to this antique mall and there are a ton around this area that we didn't have time to check out too.
So I think one of our next day trips will be to Elizabethton to explore the other shops! Below is all the information to this incredible antique mall in case you're interested in paying it a visit as well:
Corner Nest Antique Mall
100 W Elk Ave
Elizabethton, TN 37643
(423)547-9111
Click here for their Facebook page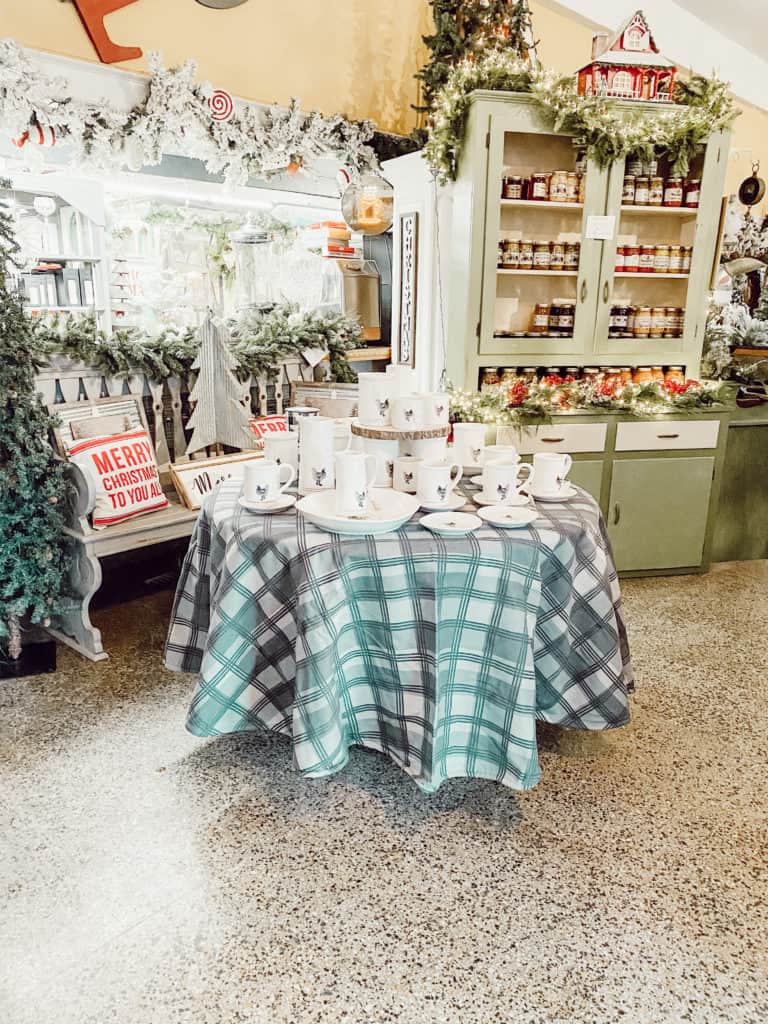 Bargain Hunters Antique & Flea Market Mall Locations:
11 Bluff City Highway 
Bristol, TN 37620
(Located in the old Save-A-Lot building)
Mon-Sat: 10am- 6pm
Sun: 1pm- 6pm
(423)573-1217

2808 West Market Street 
Johnson City, TN 37604
(Located in the former TN Pottery/Sportman's Liquidation Building)
Mon-Sat: 10am- 6pm
Sun: 1pm- 6pm
(423)328-3301

4006 Chapman Highway
Knoxville, TN 37920
(Located in the former Big Lots building)
Mon-Sat: 10am- 6pm
Sun: 1pm- 6pm
(865)240-4757

Click here for their website. 

The Village Antiques and Home Decor Mall Locations:
1375 Volunteer Parkway
Bristol, TN 37620
(Located in the old Hill's building across from Lowe's)
Mon-Sat: 10am- 6pm
Sun: 1pm- 6pm
(423)797-4412

112 Sunset Drive 
Johnson City, TN 37601
(Located in the Gabe's and Kroger shopping center)
Mon-Sat: 10am- 6pm
Sun: 1pm- 6pm
(423)979-6379

1442 Winfield Dunn Parkway
Sevierville, TN 37876
(About 5 miles off I-40 towards Sevierville)
Mon-Thurs: 10am- 6pm
Fri-Sat: 10am- 8pm
Sun: 10am- 6pm
(865)366-2348

102 Hudson Drive
Elizabethton, TN 37643
Mon-Sat: 10am- 6pm
Sun: 1pm- 6pm
(423)543-5431

Click here for their website. 


Other Fun Things to do in Johnson City, TN
So after we antiqued to our little hearts content, we were definitely ready for a bite to eat. After numerous friends had recommended the restaurant Label to us, we decided to check it out and it did not disappoint.
The interior was beautiful and the food was delicious! I got the grilled mahi mahi tacos and hubby got one of their famous burgers, which we both loved. Definitely check them out too if you are in the area.
But keep in mind, they don't take same day reservations and they were extremely busy for dinner. So you may want to plan a couple of days ahead and give them a call to reserve you a seat that way you don't have to wait a long time!
After dinner, we walked around downtown a little bit and it was still decorated for Christmas so it was very beautiful to look at. We also wound up at a cute little coffee shop called The Willow Tree Coffee House too. Their coffee and cookies were the perfect sweet treat to end the evening!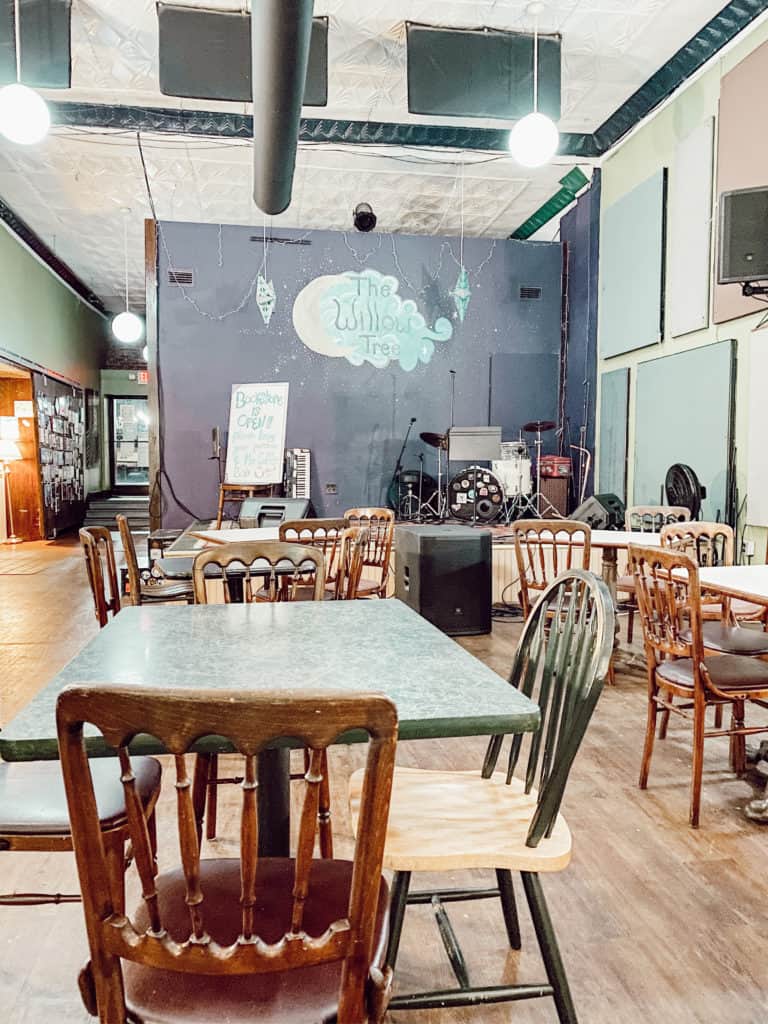 I hope I have inspired you all to take a little trip down to Johnson City too! It truly was a very fun day and a memorable way to start off the very first weekend to 2020.
Like I stated in one of my previous post, I wanted to start antique hunting more this year and I have already started off strong!
Let me know if y'all go to Johnson City too and if you find any other cool antique malls and/or shops that I need to include on this list too!