My husband gifted me the gift of sight right before Christmas by scheduling me LASIK surgery on December 22nd. I was both very nervous and excited, especially since I have been wearing contacts/glasses since 2nd grade! So I thought it would be cool to share what to expect with LASIK surgery given my recent experience.
That way, if any of you are considering it too, you can go into it a little more prepared.
Now this goes without saying, but I am going to say it anyways. No matter what I did or say here, you should always go by what your eye surgeon tells you for your recovery! Even if it is a little different than my experience. They obviously always know best!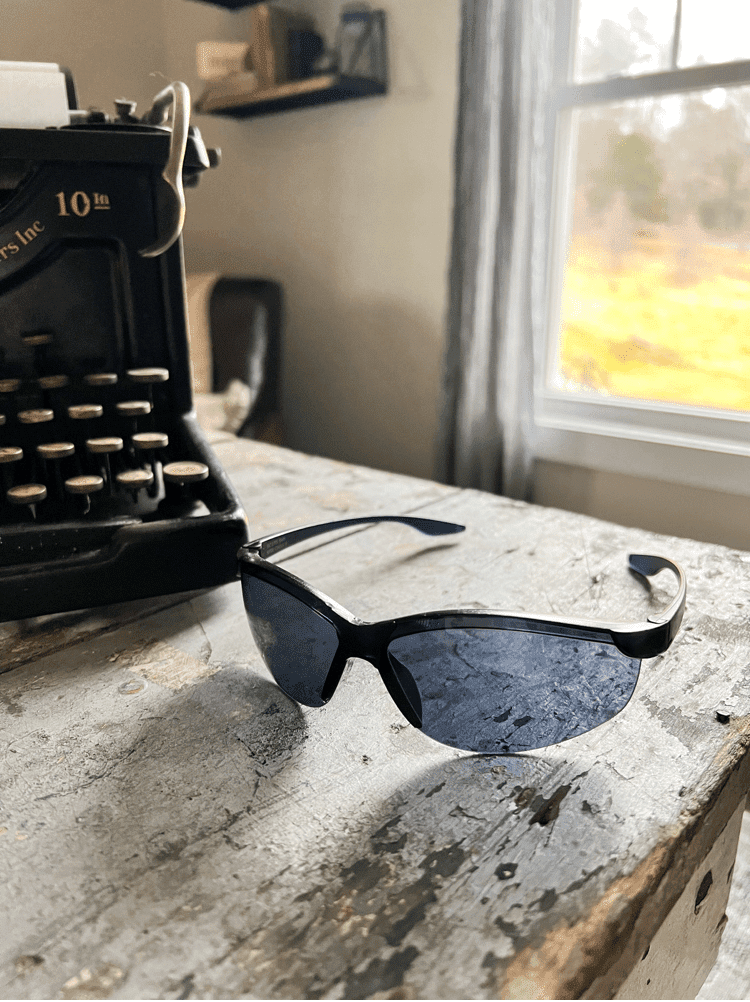 This post contains affiliate links. Click here to read my disclosure policy.
Leading Up to LASIK Surgery Day
So there are some things you need to do as far as pre-op goes. For me, I had to stop wearing my soft lens contacts for two weeks before. That meant I had to wear my glasses all the time which I found to be incredibly annoying. I was more used to wearing contacts daily so having to wear glasses was very bothersome to me.
Especially since my eyesight was terrible and it was so hard for me to even put on my make up. I had a little light up stand mirror that I would use while doing it.
But I literally had my face right up against the mirror to even see well enough to apply make up. It was a struggle, let me tell you!
I also started taking eye drops beforehand since my eye doctor told me I am prone to having dry eyes. This is normal considering all the heavy contact usage I had going on before. You will need to go see your regular eye doctor as well before surgery.
They will do a stronger dilation on you there before the LASIK surgery just so they can get accurate readings and measurements beforehand.
I had my husband drive me to the dilation appointment because I was so worried I wouldn't be able to see well afterwards. They told me this dilation lasts a few days compared to just the regular dilation. But, even though it lasted longer, it wasn't too bad honestly.
I just couldn't see close up for a little while afterwards but I didn't even think it was as bad as the regular dilation they normally do.
It is important to note too that there are no dietary restrictions leading up to your LASIK surgery. They want you to eat a big lunch or breakfast before you come in so you aren't hungry.
They aren't putting you under for this so you don't have to worry about that like you would for a regular surgery.
Day of Surgery
So let me just say, I was EXTREMELY nervous day of surgery. I mean, can you blame me?! There was going to be a laser pointed straight at my eyes. I don't know who wouldn't be nervous at that! I had to get there at 8:30 and I thought I would be done pretty soon after.
However, they push SO MANY people through and there were even people there ahead of me. So needless to say, it took longer than I thought. Although, they do tell you to plan on being there for 3-4 hours total.
I also wasn't able to bring my husband back with me until they actually were bringing me back into the surgery room. Due to COVID, they wouldn't let anyone else wait with you.
Which made me more nervous. I think I would have felt better if he could have sat through all the pre-op with me as well. But oh well, I survived! I was very thankful that they did let him come back for the actual surgery part though.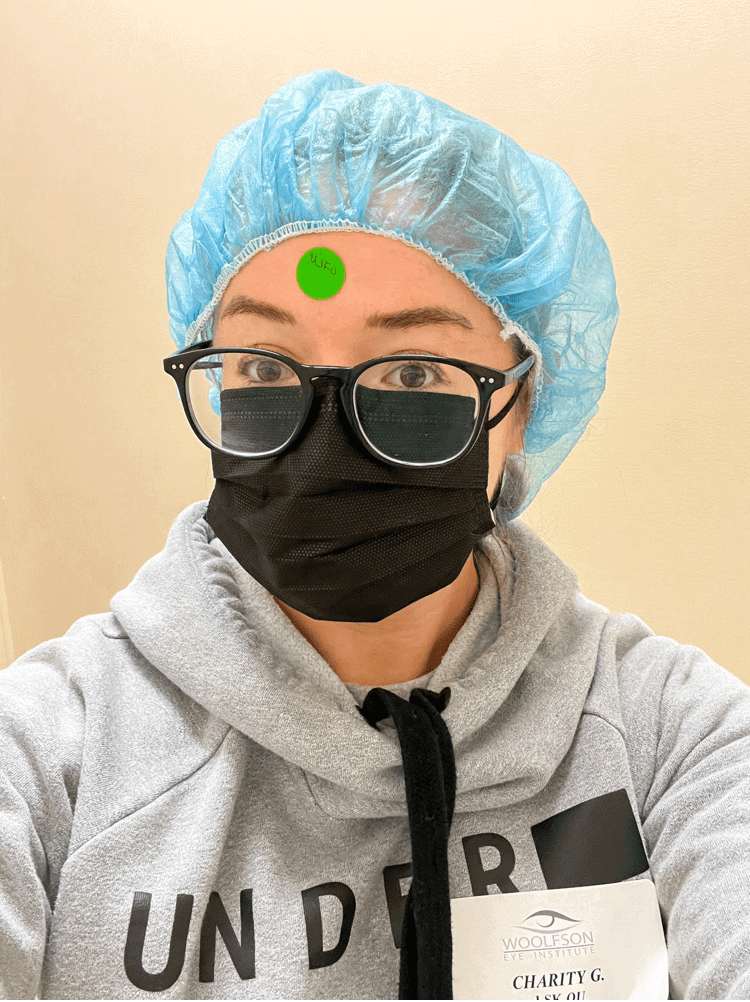 The Surgery
I had a lot of people tell me that they did not experience any pain or anything when they had LASIK done before. But, I don't think that would be a very true statement for me. It was pretty uncomfortable but I guess not necessarily completely painful.
It was mainly just uncomfortable due to the fact that you have a lid opener propping your eyes open. They don't numb your eyelids, so you do feel it a little.
They numb your eyeball topically so you don't really fell anything that touches your eye thank goodness. But another reason why it was uncomfortable for me was because the lights were just so bright!
It was hard to stare at them honestly and that is what you are supposed to do.
There is a blinking green light that you stare into the whole time and then some red lights around it. Also, some very bright white lights around that too. You can expect your eyes to go completely dark with LASIK surgery once the doctor starts. But don't worry, it only lasts a second!
And honestly, it was kind of a relief for me because the lights were just so bright. The doctors told me ahead of time that no one in the US has ever gone blind with LASIK surgery before so that was a big relief to know.
However, it is a bit nerve wracking to discover that you can't see for a few seconds.
How I Felt During the Surgery
The surgery went by in a but of blur I think mainly due to my nerves. My sweet husband stood beside and I squeezed his hand so tight I am surprised he was able to feel anything after! I did okay on the right eye which was the first one the doctor worked on.
But come the second eye, my left one, I was a bit more anxious. I think it was mainly due to the fact that I knew what was coming more on that side after just experiencing it on the other side.
My only compliant is that I didn't get a sedative before surgery. I watched a video beforehand where the doctor said he would give you one if you asked.
But he prefers not to give them out because they do make you a little loopy. However, when I asked a lady that worked there about it, she didn't give me one and said I didn't need it.
I honestly think the surgery would have gone much smoother for me if I had gotten the sedative before. I think my nerves just made the surgery worse for me and if I could have just relaxed, it wouldn't have been so bad.
But granted, I didn't ask the actual doctor about it so maybe if I did, he would have given it to me before.
Right After Surgery
The LASIK surgery only took at most 15 minutes which I was shocked by. The doctor doing the surgery does an incredible job and I am so thankful it did not take long. I don't think I could have handled 30 minutes!
So right after the surgery, they sit you up and they told me to look at the clock in the room. Which I was a little confused by, because why would they want me to look at the clock?
But then it dawned on me, I could SEE the clock! I could SEE what time it was exactly! Although, it was a tad hazy, I could still see! It's honestly incredible that you can see that quickly after the surgery.
They then gave you some dark safety glasses to wear and wanted you to take a picture with the doctor.
Since it is a life changing moment, they wanted you to be able to document it. But, I was so bummed because something happened and for some reason the guy taking our picture, didn't actually take the picture! Otherwise I would have shared it on here for you guys to see.
How I felt Right After Surgery
After that, they took me into a dark room to rest. At this point my nerves were shot and I was still very shaky. The sweet workers there gave me a Sprite and even offered us brownies. After drinking the Sprite, I felt much better.
But then, my eyes started to feel REALLY scratchy and burning. I was worried that this was what they would feel like the whole time during recovery.
But thankfully, they put some drops in my eye and the pain immediately went away. And after that, we were good to go! Another doctor there even showed my husband how terrible my vision was before we left.
She put some lenses on him that were equivalent to my prescription before and he couldn't believe it. I really couldn't see at all! So even though at this point, my vision was a little hazy, it was still tremendously better than what it had been in the past!
Recovery
The recovery for LASIK surgery really wasn't too bad. As soon as you get home, they want you to take a nap. I am not a very good napper, so I took some Tylenol PM (which they recommended) before.
And they also give you some clear safety patches to tape over your eyes when you do sleep.
They weren't as uncomfortable as I thought they would be surprisingly. The worst part was the the tape because it was very hard to get off when you woke up. And the patches left dents on my face when I woke up a lot because I mainly sleep on my side.
But other than that, it wasn't too terrible. I also found that putting a silk eye mask on on top of the patches helped me sleep a lot better too.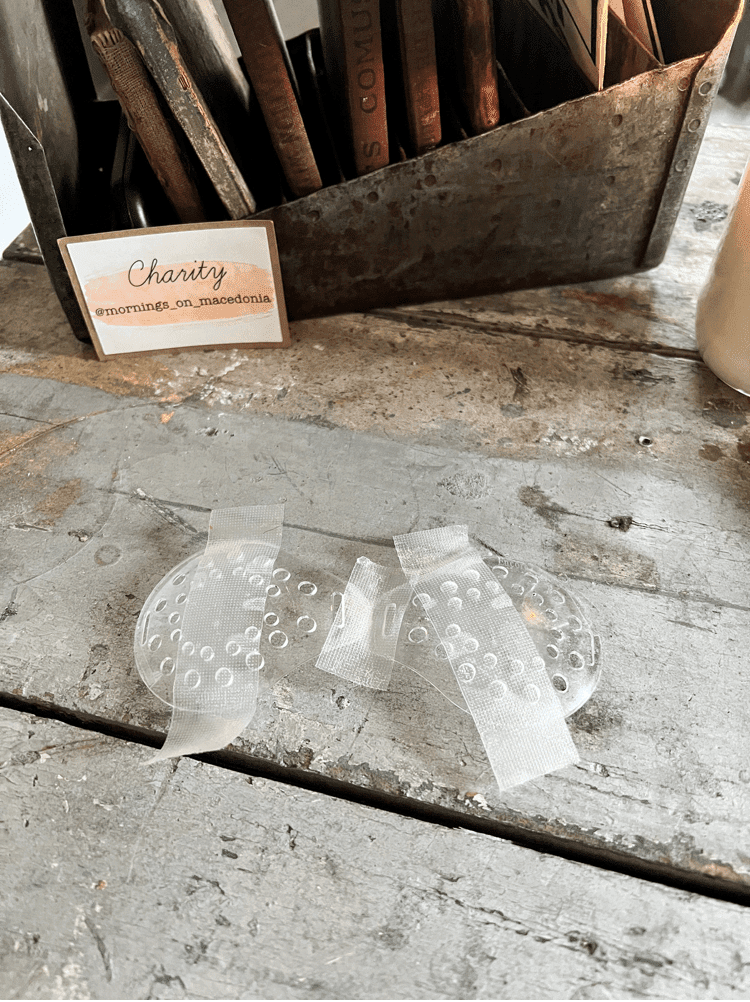 They also give you 2 prescription eyedrops- an antibiotic one and a steroid one that you need to take after surgery. The steroid one I took every waking hour for the next 3 days after surgery.
And then the antibiotic one I took for 4 times a day. After 3 days, you can start taking the steroid drop just four times a day instead. But you also can't take the two drops together. You need to wait at least 15 minutes in between each one, otherwise they just wash each other out.
The hardest part about the recovery was the fact that I couldn't be on my phone or laptop for 48 hours after. And if you're a blogger too, then you know the struggle is real with that!
But thankfully, since it was right around Christmastime, there wasn't too much I needed to do and it was the perfect time to rest. They want you to keep your eyes closed as much as possible during this time. So honestly it gives you a good excuse to be lazy!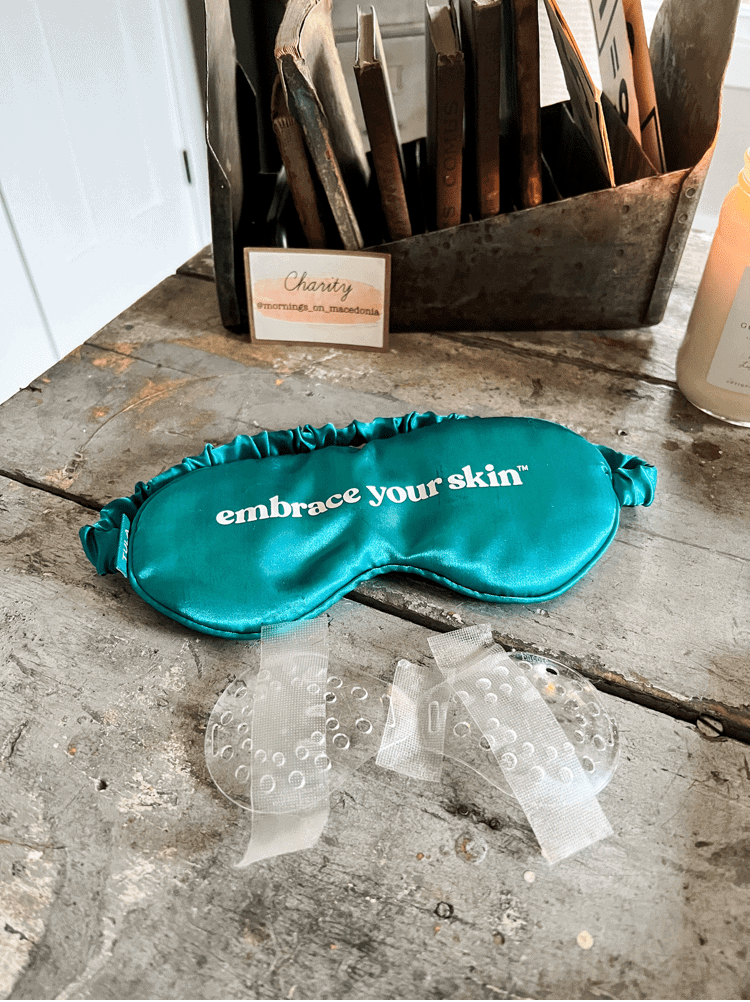 Where I had my LASIK Surgery Done
Now that you have read all about my LASIK surgery experience, you are probably wondering where I had it done at. I had it done at Woolfson Eye Institute and I cannot say enough great things about them!
The doctor there that did my surgery is Dr. Woolfson and he has done over 100,000 LASIK cases so I knew I was in good hands! And even if you're not in the Asheville area, there are several other locations that they do the LASIK surgery at as well. Just check out their website to see if there are any around you.
I will also say that another one of their employees there, who they called David LASIK, was extremely entertaining while we waited. He was very funny and very informative at the same time. He made me less nervous as I was waiting because he helped pass the time by telling us stories and what to expect with LASIK surgery.
It was kind of awkward at first because you're in a room full of people that you never met before, but with him, he made it more comfortable for sure!
Is LASIK Surgery Worth It
So the big question is, is LASIK worth it?! In my humble opinion, 1000% YES! It's truly such a gift to be able to wake up and see. And to go to bed and not have to get up and remove my contacts.
I cannot wait for when we go to the beach this coming year too because I won't have to worry about my contacts either! If you are on the fence about it, I highly recommend you do it!
Just do your research and see who is qualified near you. My eye doctor recommended Dr. Woolfson and I am so glad she did. I went back to her the day after my surgery for a check up and she said she could even see the flaps from the surgery.
And it was just one day after! I also didn't have any redness or scars or anything around my eyes after. It was incredible.
By the time I woke up the next morning after surgery, I could see 20/20. My whole life has changed from this and I am so happy I took the plunge and did it! I hope if you're considering this too, then I helped you know what to expect with LASIK surgery.
Let me know if you have any more questions below about my experience and I would be happy to answer them for you!