I know a lot of times it can be hard to decorate your house right after Christmas. It may seem empty and bare, and I shared all my tips on how to keep your home cozy after Christmas last year. So this year, I thought it would be fun to show y'all just how to decorate your home for winter.
I'll show you how I had spaces styled for Christmas, and then I'll show you how I changed it for winter just using a few swaps and changes!
I think a lot of people think that this season is the hardest to decorate for, but it really isn't! And I am here to show you just how to do so!
This post contains affiliate links. Click here to read my disclosure policy.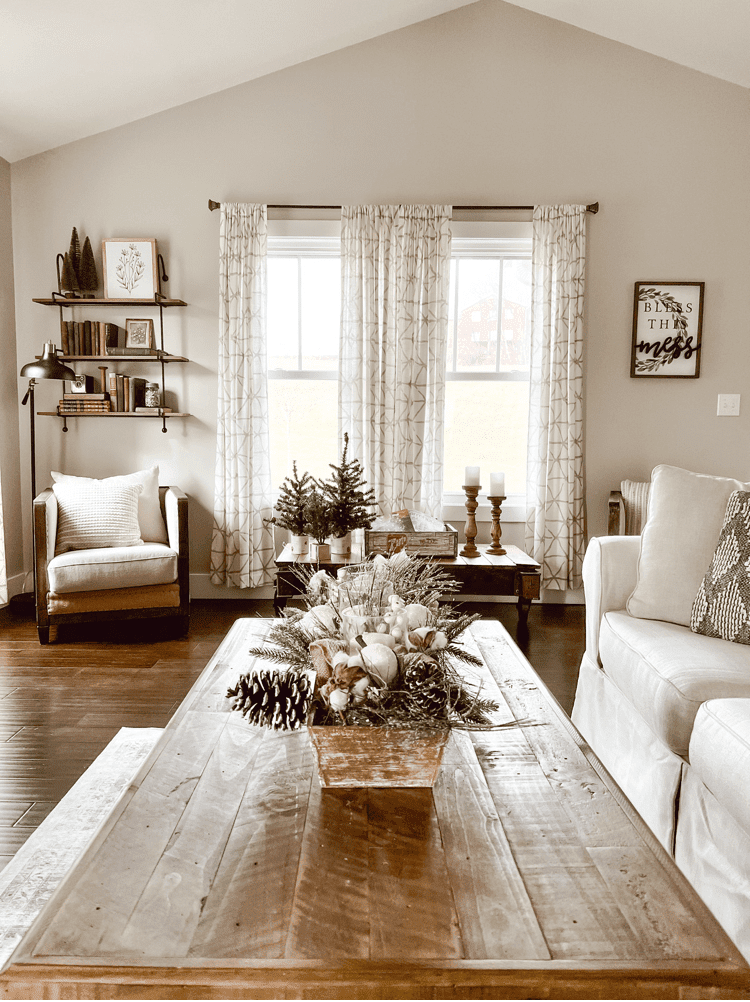 Creating a Neutral Coffee/Cocoa Bar
At Christmas, I like to go all out with the reds and Santas for my hot cocoa bar. But just because Christmas is over, doesn't mean I don't want hot cocoa anymore. In fact, I still drink it plenty during the winter.
So I wanted to keep my theme of having a hot cocoa bar throughout the winter. I just simply changed it to a more neutral theme.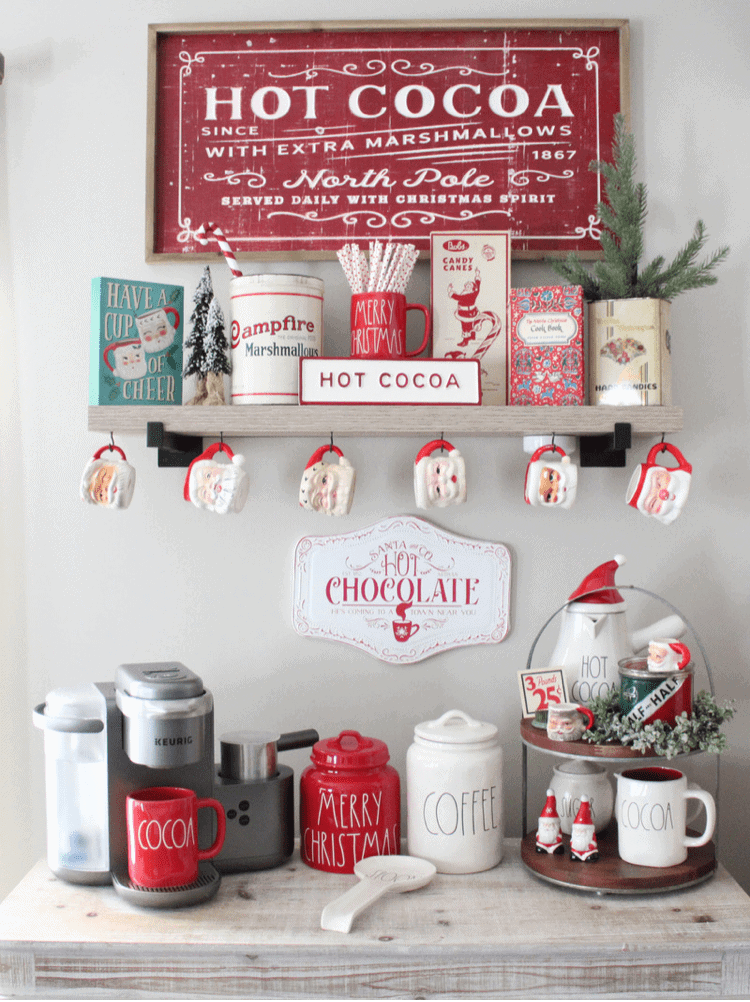 I removed all the Santa mugs and replaced them with everyday mugs. I also got rid of everything that was red and went for a more cozy and neutral vibe.
As you can see, I also have a "let it snow" theme going on here too since it is winter after all. I did leave a few bottle brush and table top trees out as well.
My rule of thumb is to leave out all the bare trees for winter. As long as they aren't red or have Christmas decorations on them, I leave them out to enjoy a little longer. As well as any pine greenery too!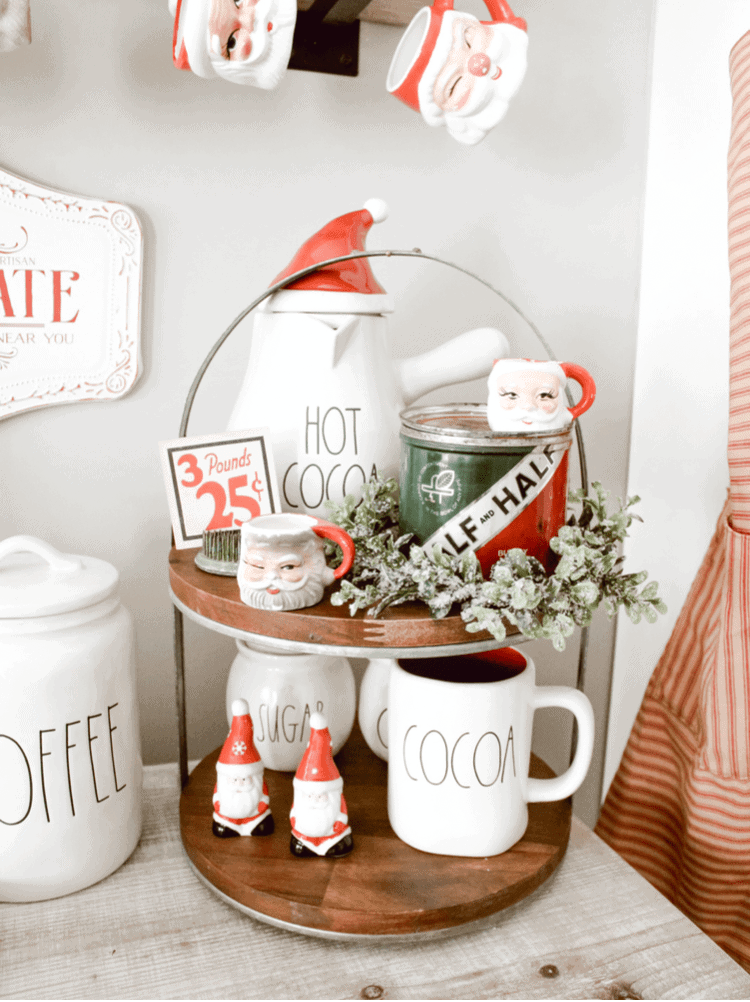 For my tiered tray on my hot cocoa bar, you can see I swapped a few things out. I left my hot cocoa pot out obviously, but again just removed all the red and Santas!
I also made it more practical by adding in some actual hot cocoa on the bottom shelf. So whenever I want to make me a cup of cocoa, I can do so very easily!
Again, you'll notice that I left out the greenery wreath and the bottle brush tree since it goes so well for winter decor. And the marshmallow cup and snowflake are the perfect accessory for a winter coffee/cocoa bar!
Creating a Winter Tablescape
To create my winter tablescape this year, I only had to change out a few things. This made it very easy and simple to switch out.
I left out all my trees and vintage candlesticks I had as my centerpiece. And then I just simply removed the red napkins and napkin rings from my place settings.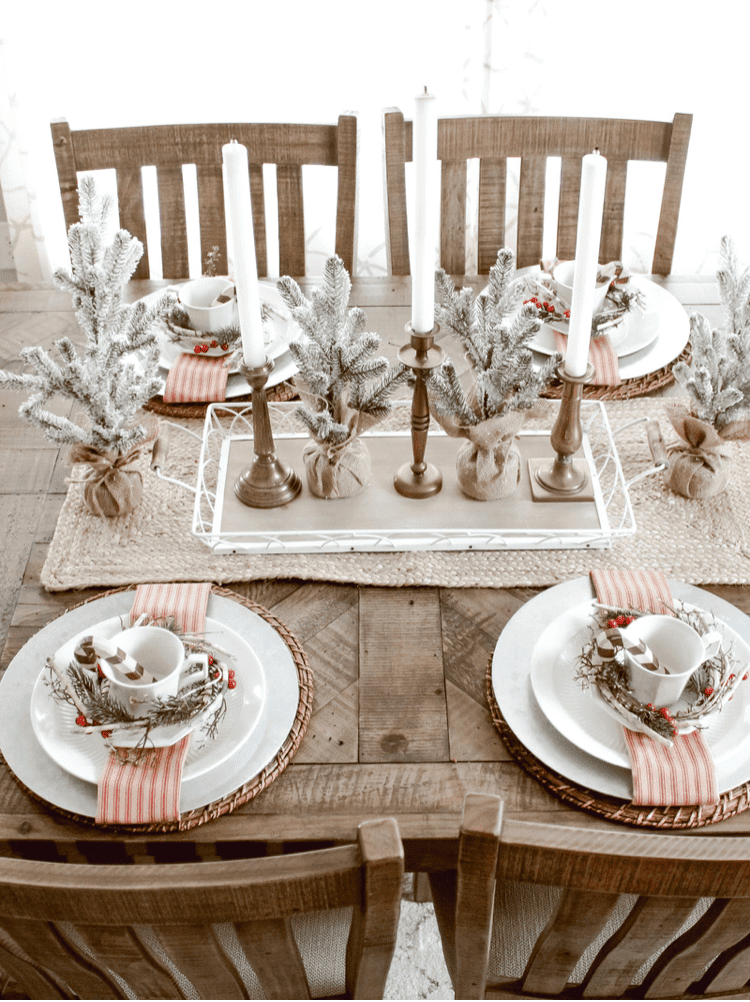 All I had to do was add in a more neutral napkin instead. And I always keep a set of neutral napkins on hand so I didn't even need to buy anything to create this winter tablescape.
If you're wondering how to decorate your home for winter easily, you mainly just switch everything out for a more neutral view. That's basically all I am doing here.
Creating a Winter Mantel
You know I had my mantel all decked out for Christmas because I was so excited to finally have a mantel to decorate! If you missed it, we actually installed a mantel ourselves on our upstairs fireplace.
And I love how it turned out! But just because Christmas is over, it doesn't mean I didn't want to decorate the mantel area again.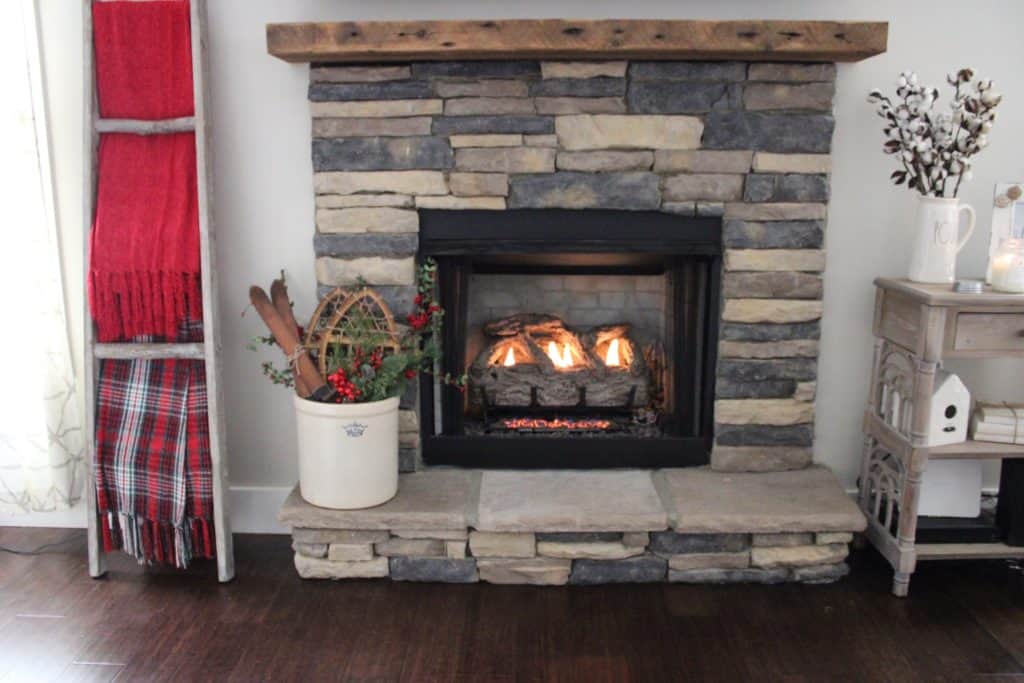 I got a neutral eucalyptus garland to place on the mantel instead of my Christmas one. And I left all my snowshoes and skis in my vintage crock and just took away the red berries.
I also replaced all the red blankets with my classic and neutral blankets as well.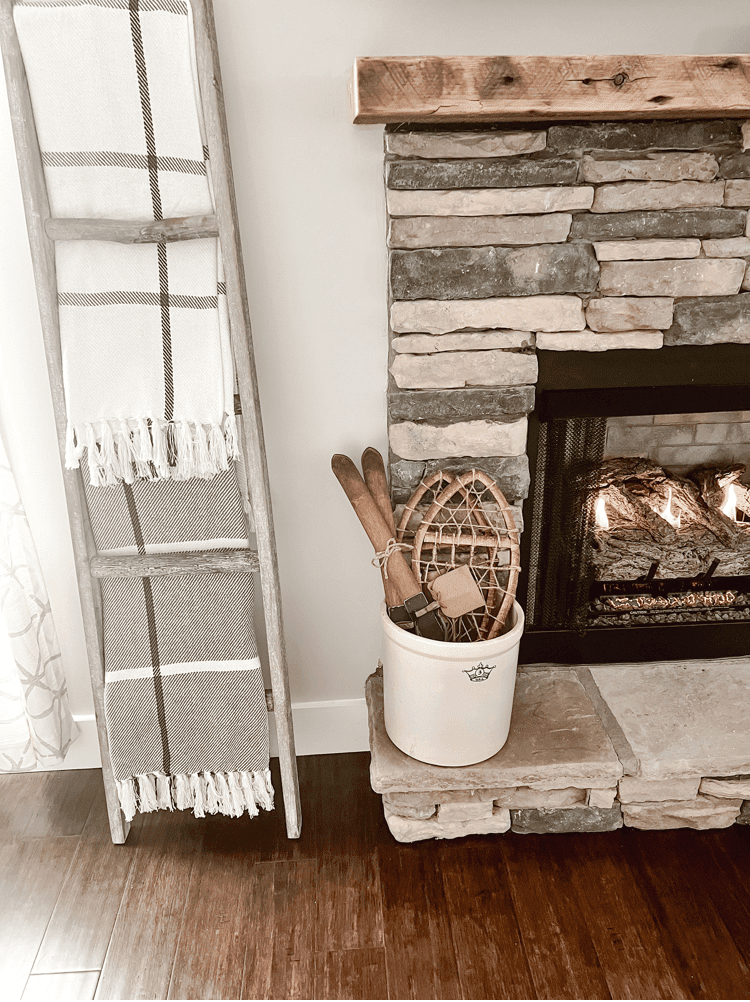 Keeping it Cozy
Don't forget you can still utilize some coziness for winter decor. A big question in how to decorate your home for winter is how to keep it cozy. And I always like to leave out my bare trees as I stated above.
But I also like to wrap some string lights around some of them too. That way you don't sacrifice on the cozy glow even though Christmas is over.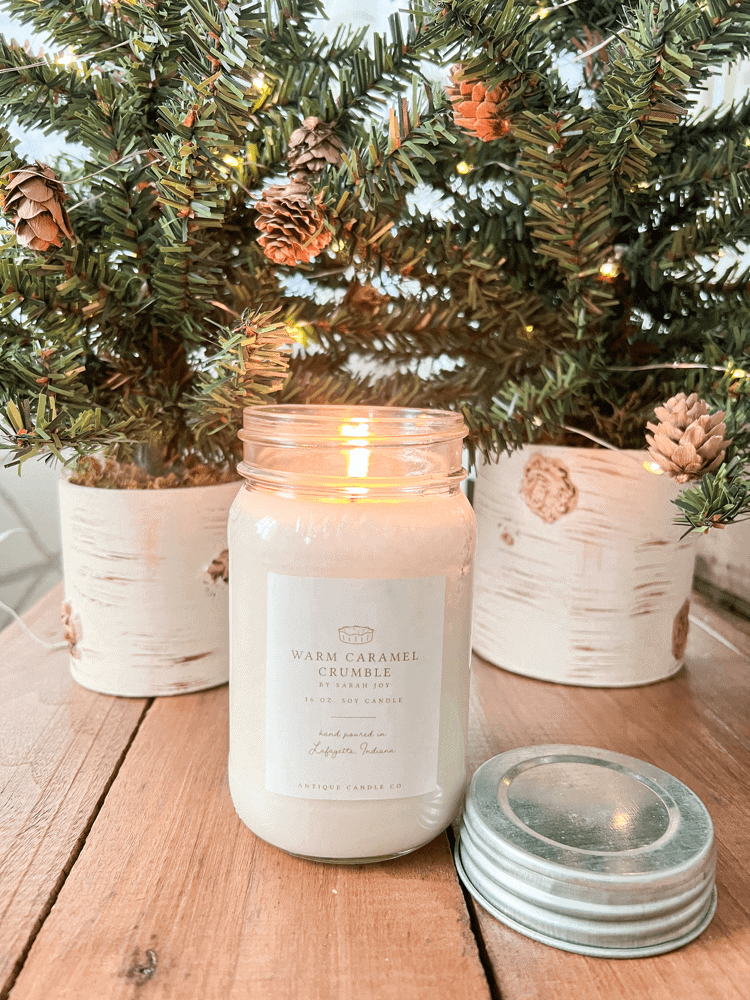 And y'all know, I always have to have me a candle from Antique Candle Co lit! That's definitely cozy to me and makes the room smell so good as well. And don't forget to have a nice fire burning too if you have a fireplace.
And even if you don't, just the glow from candles lit is cozy enough!
Well, I hope all these tips and tricks for how to decorate your home for winter were helpful for you during this transition season. If you have any other ideas on winter decor, let me know below!