You guys know I love sharing DIY projects with you all. But it dawned on me that I have never even shared my very first DIY project before.
This is what started my love for up cycling and refreshing old pieces of furniture with a little bit of paint and love! We found this massive 12 pane window for FREE!
We were cleaning out an old building as a church project several years ago. I thought it would look beautiful as a chalk painted window for decor!
My hubby and I were engaged at the time we found it, so we got it to use as wedding decor originally. But unfortunately with all the wedding planning going on, we never got around to actually fixing it up before the wedding!
So a few months after we were married, we found it again. And decided now it was time to fix it up and make it beautiful!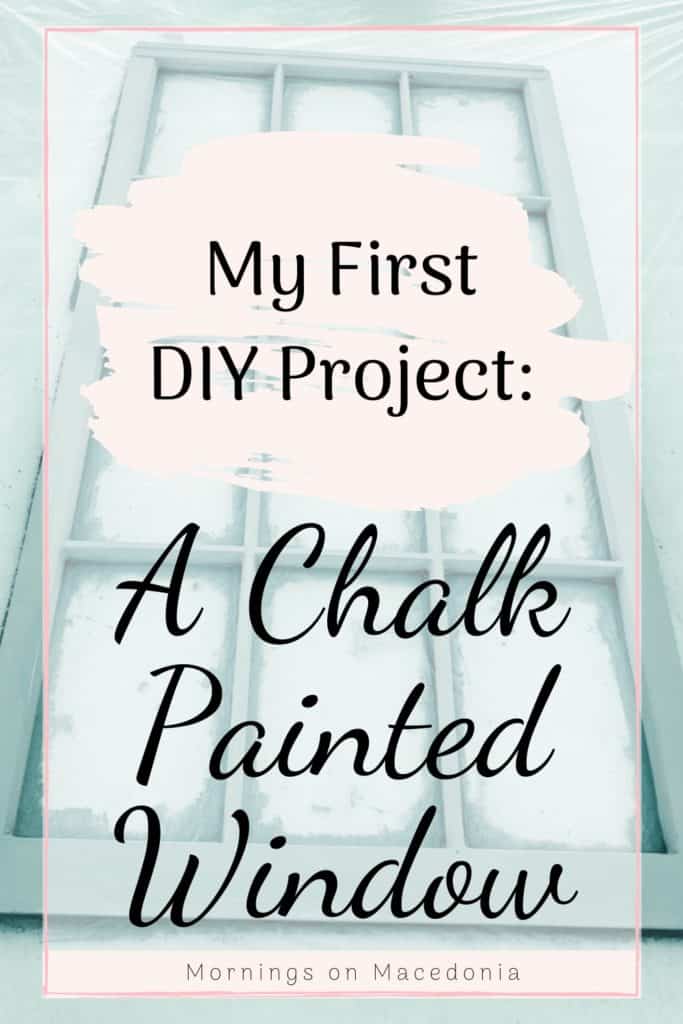 The Before: Removing The Glass From The Window
I unfortunately don't have too many pictures of what it looked like before. Because like I said above, I didn't realize my love for DIY home decor and blogging back then, so I didn't think to do a proper before and after.
I wish I did because you guys would not believe the ugly purple glass that was inside that window to begin with!

So we had to bust out the glass carefully and remove any pieces in between the panes before we started painting it. It also had a really pretty chippy white/green color paint to it.
And I would have loved to have kept the original color. However, for some reason the sides of the window were just wooden and not painted. So I thought that wouldn't look good when I hung it up!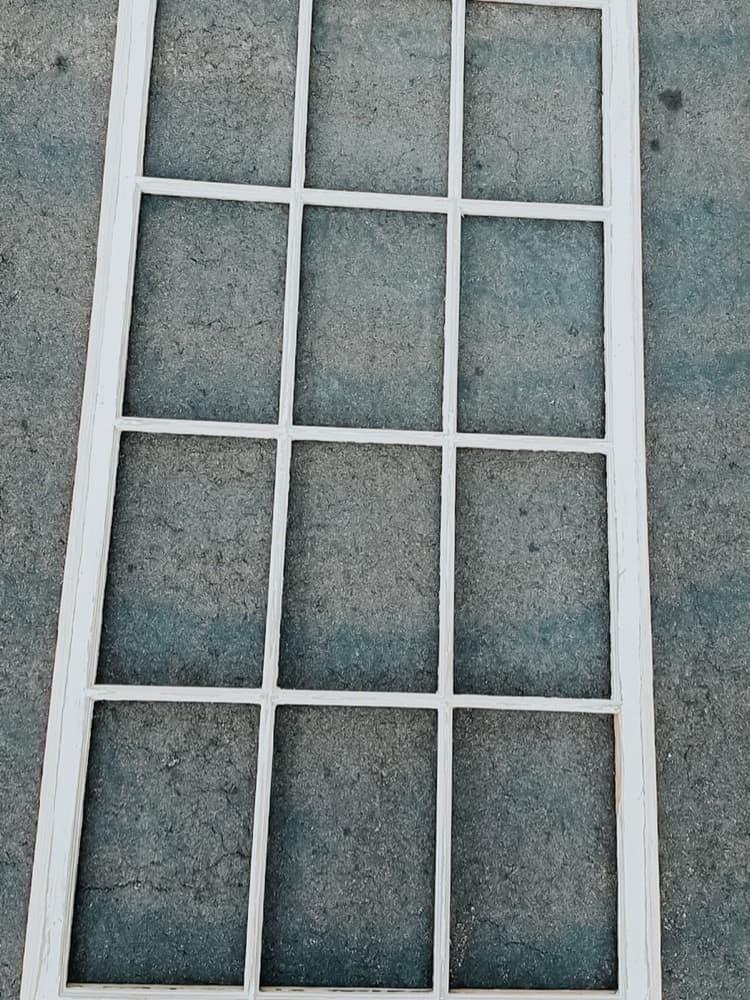 The During: Sanding Down And Chalk Painting The Window
After busting out the glass to it, we then had to sand it down to remove all of the old paint. If you are working on an old piece like this, be sure to wear a mask when sanding because most likely the paint on it is lead paint.
Better to be safe than sorry in this situation!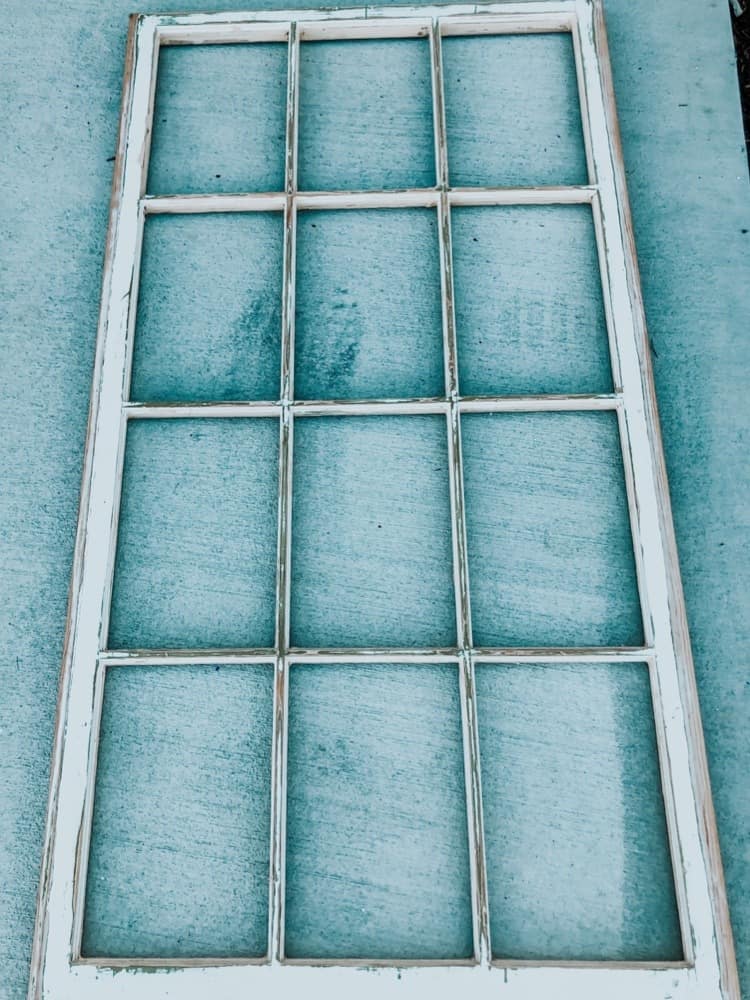 Once it was all sanded, it was now time to paint it! Which if you haven't known already, is my favorite part! I used Magnolia Home Chalk Style Paint in Garden Trowel.
This color is a perfect neutral gray color. I have used this color in several other home projects before. Such as when I repurposed an old family heirloom too.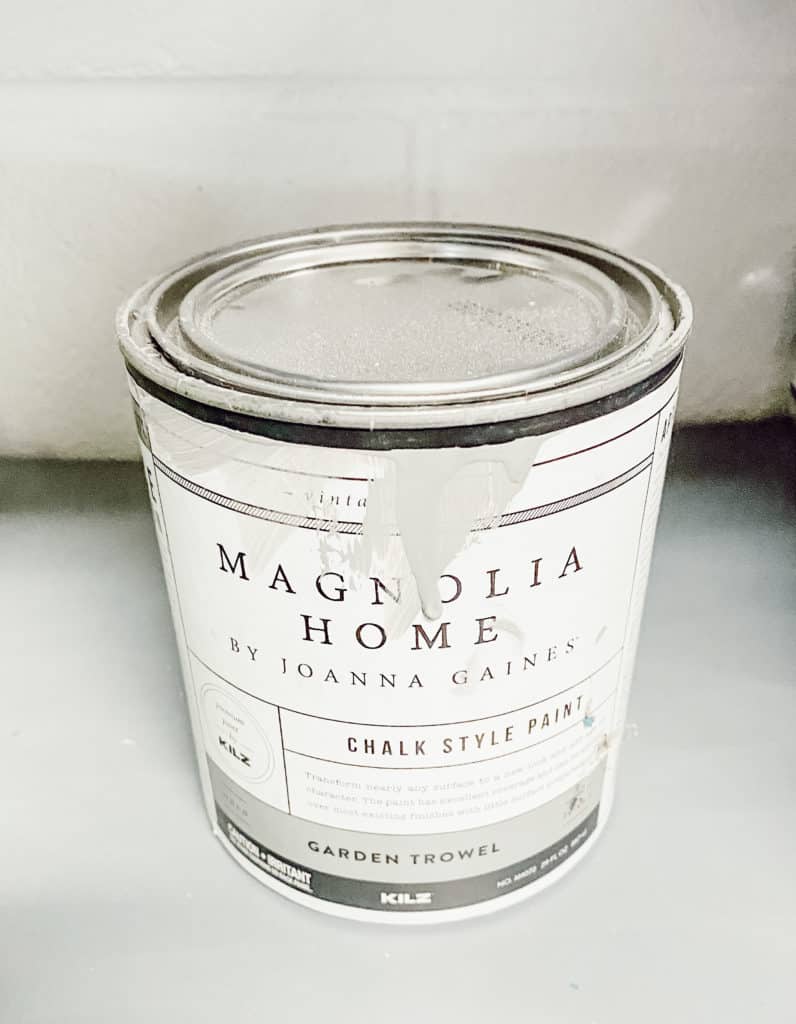 I did about two coats of this paint on the window and then let it dry overnight. It was a little tedious because you had to make sure you got in between each window pane with paint real good.
It was definitely worth the hard work though because I love how the chalk painted window turned out!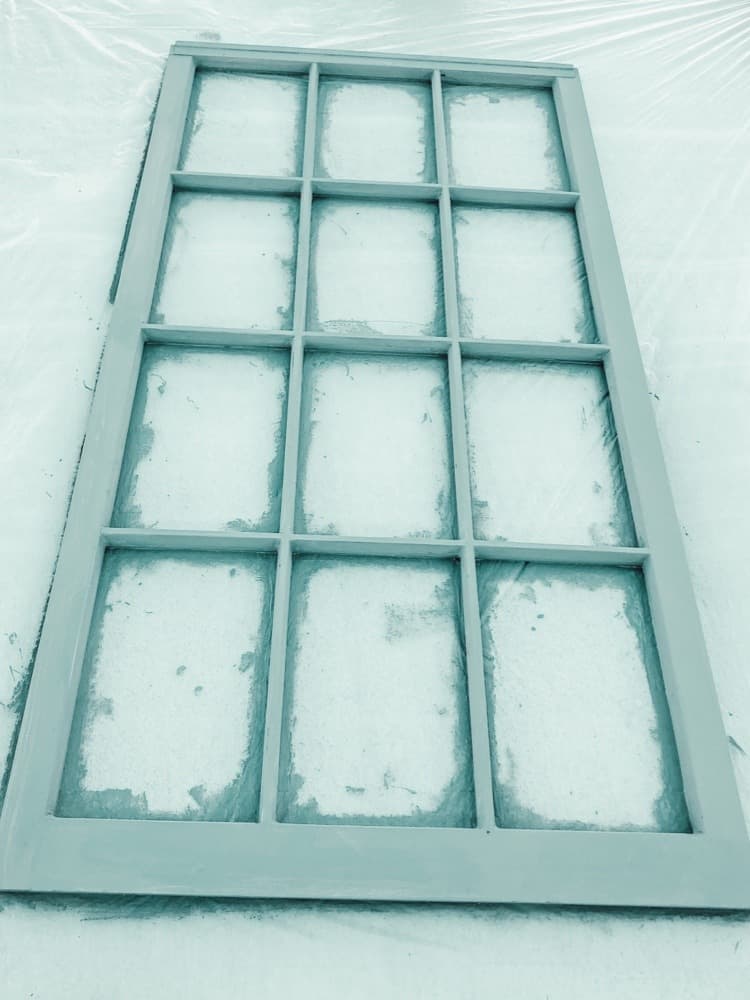 The After: Styling The Chalk Painted Window
Once the window was completely dry, I decided I wanted to give it more of a rustic, chippy look like it had before I had to paint it. So I went back over it with some sandpaper to achieve this effect.
I am very happy with the results and it does look like an older window now because of that last little step. We then decided to hang our window in the hallway at the top of stairs in our home.

I like the placement there because it really makes a statement when you are walking up the stairs since that is the first thing you see.
I also always love to put a pretty seasonal wreath on it for every holiday. That helps to dress up the window a tad and give it even more texture!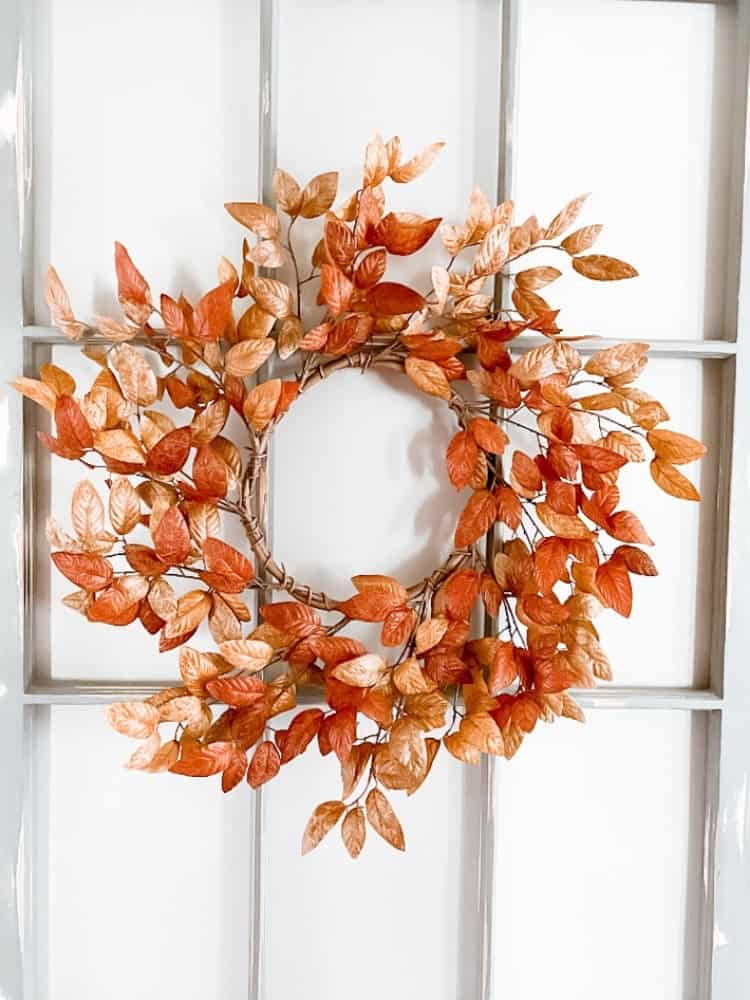 Conclusion
This chalk painted window will probably always be my most favorite DIY project because it was the very first one my hubby and I did together.
It also sparked a light in me to discover that I love doing projects like this and it's part of what inspired me to share on Instagram and start blogging as well.
Do you have a very favorite DIY project like this one too?? I would love to hear all about it below!