I can't believe how close we are to Mother's Day! It is definitely sneaking up on us so I thought it would be fun to create a Mother's Day Gift Guide. Just in case you were looking for some great gift ideas.
All of these items I have listed are items that I have personally used so I know the quality to them is outstanding.
Anything on here would make such a fabulous Mother's Day present and I know any mother would love to have it!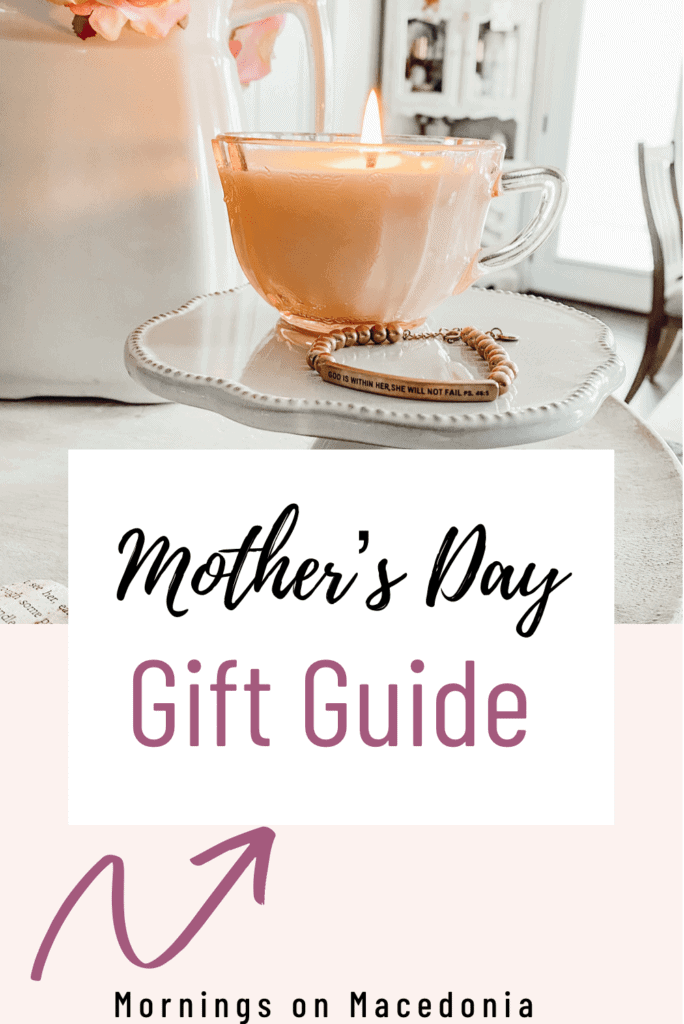 This post contains affiliate links. Click here to read my disclosure policy.
For The Jewelry Loving Mom:
I think we can all agree that jewelry is always a perfect gift for mom! Whether it's for her birthday or Mother's Day, you can't go wrong with a beautiful piece of jewelry.
I wanted to include some of my favorite jewelry pieces to give right now for this Mother's Day Gift guide! I am currently loving Victoria Emerson's collection of jewelry.
Not only are they high quality pieces, but they are amazingly affordable as well!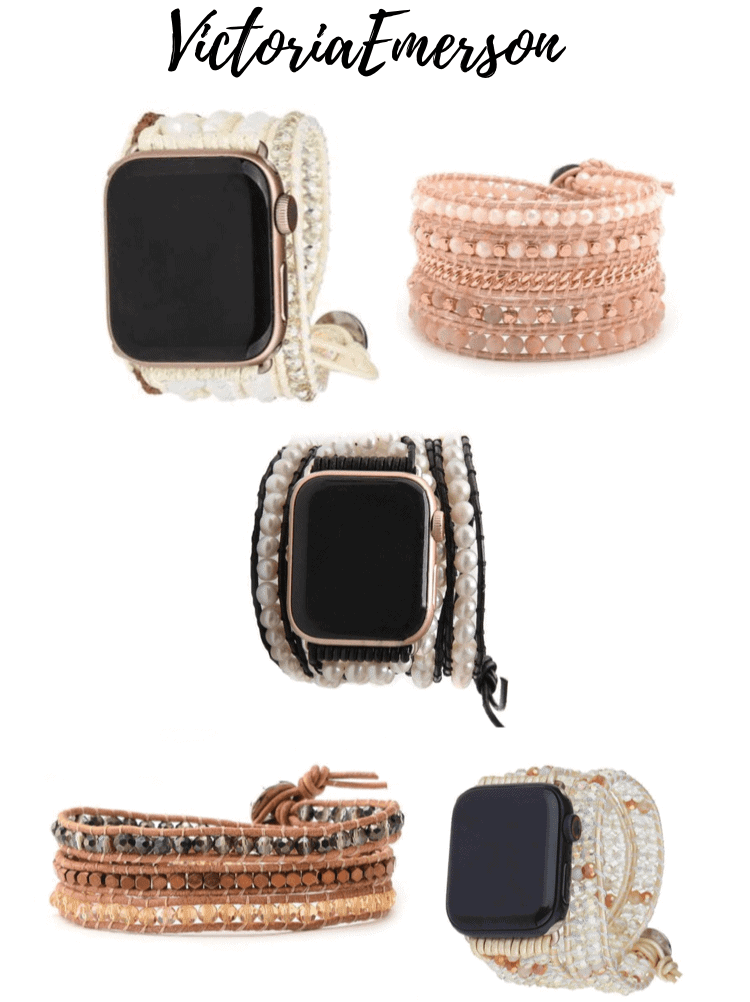 They offer many awesome styles of bracelets including wraps and cuffs. And they offer them in a variety of different stones and colors as well.
You can also get Apple Watch Bands or FitBit bands too. I have slowly been building up my jewelry collection from this company and I am not disappointed in any of the pieces I have gotten so far at all.
I have also already given some as Christmas gifts and they were a big hit there as well.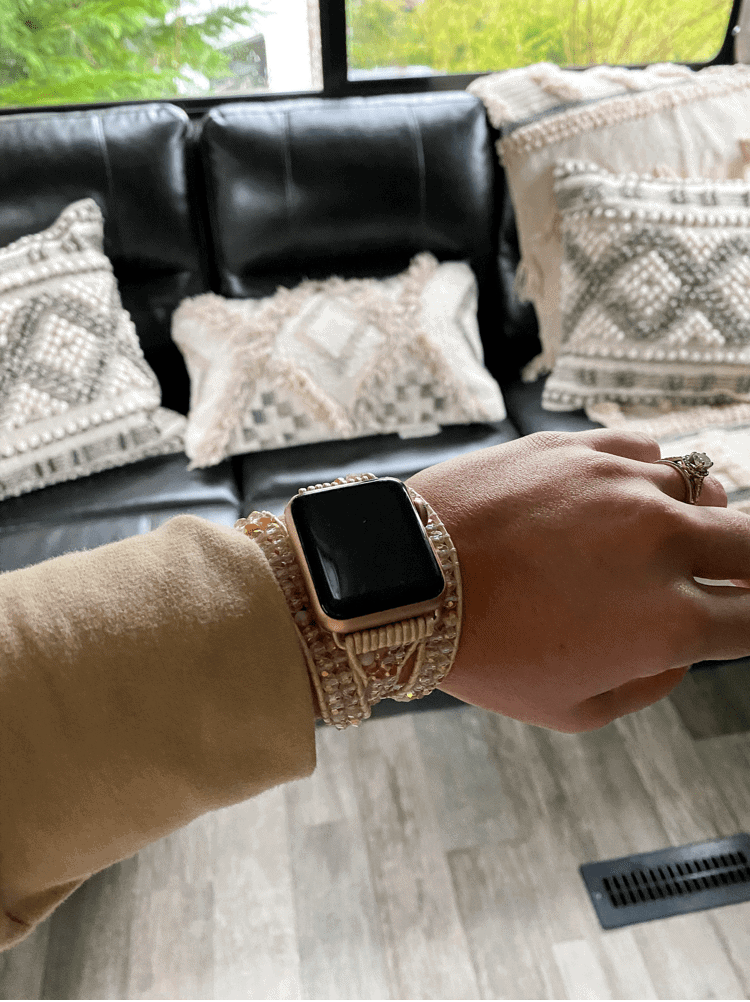 If you're looking for a little more of an elevated look, they also offer some beautiful gold plated pieces too. I love the simple and underestimated look to these pieces.
And currently they are on a BOGO sale so you could definitely order a piece for you and a piece for your mom as well!

Another cute bracelet option is from Inspire Me bracelets. They offer beautiful bracelets with uplifting quotes and/or bible verses on them.
You can get them silver or rose gold plated as well and they have so many pretty natural stone options to choose from too.
This would be such a thoughtful gift to include your mom's favorite bible verse on a bracelet! You can also use my coupon code "CHARITY1" to save 20% off your order too (until April 30th)!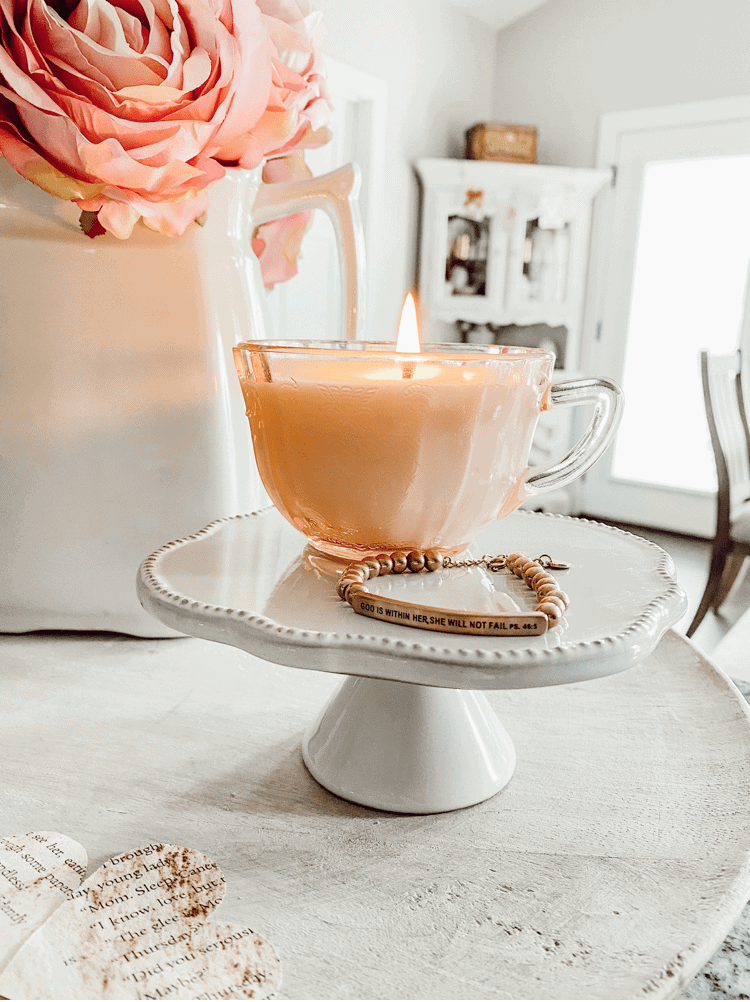 For The Coffee Loving Mom:
If your mom loves coffee just as much as mine does, then why not give her a coffee subscription box gift?! How cool is that idea?!
It's definitely unique and not your traditional flower and jewelry type gift. I have shared about Tayst Coffee before with y'all but I wanted to mention it again!
You can choose different flavors of coffee, amounts, and other items like coffee mugs. Then, Tayst will package it all up and send it to her monthly so she never runs out of coffee again!
Plus, the cool thing is you can adjust every month. So you could send her the first box, and then let her choose her own coffee after the first month after trying all the flavors. I love how customizable and easy they make it!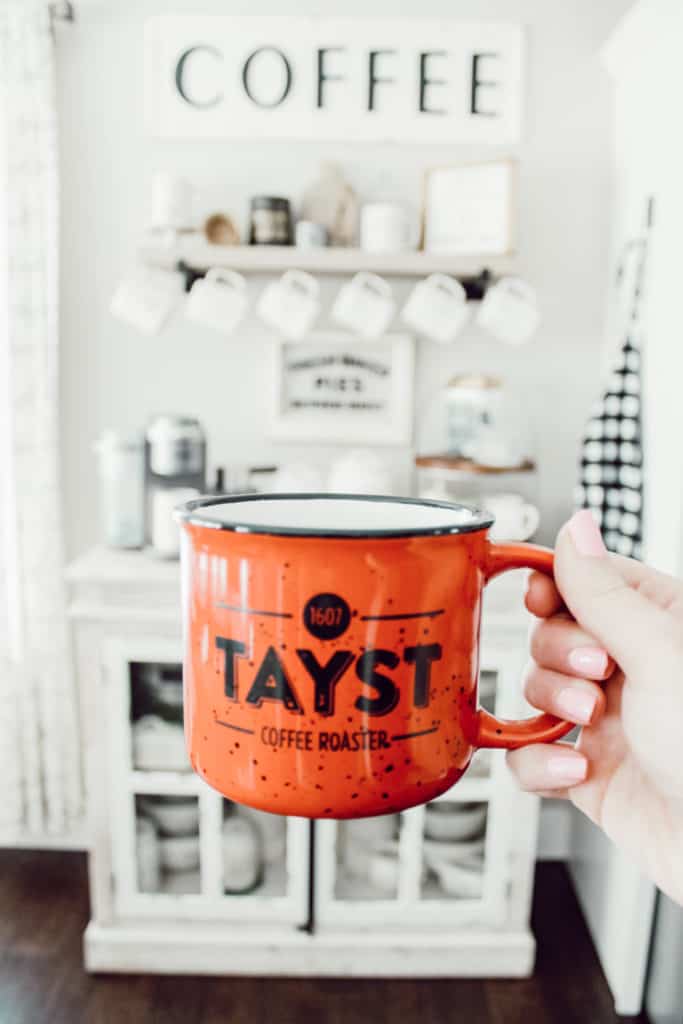 If this sounds like a great Mother's Day gift idea for your mom, I have more exciting news for you. You can use my code "CharityG25" to save 25% off your subscription box with Tayst!
So not only can you give a perfect coffee loving mom gift, but you can save a little money by doing so as well. Also, did I mention that these coffee pods are 100% compostable too?!
Even better if your mom is environmentally conscious too!
For The Cook Loving Mom:
You know my love already for Caraway Home cookware (see my blog post about it for more info in case you missed it last time), so I had to include it on this list too.
If your mom loves to cook, then why not surprise her with a brand new set of cookware!? This is the best set of non-toxic and non-stick cookware I have ever had.
And they come in such fun and stylish colors too. I definitely don't think you could go wrong with this set as a Mother's Day gift!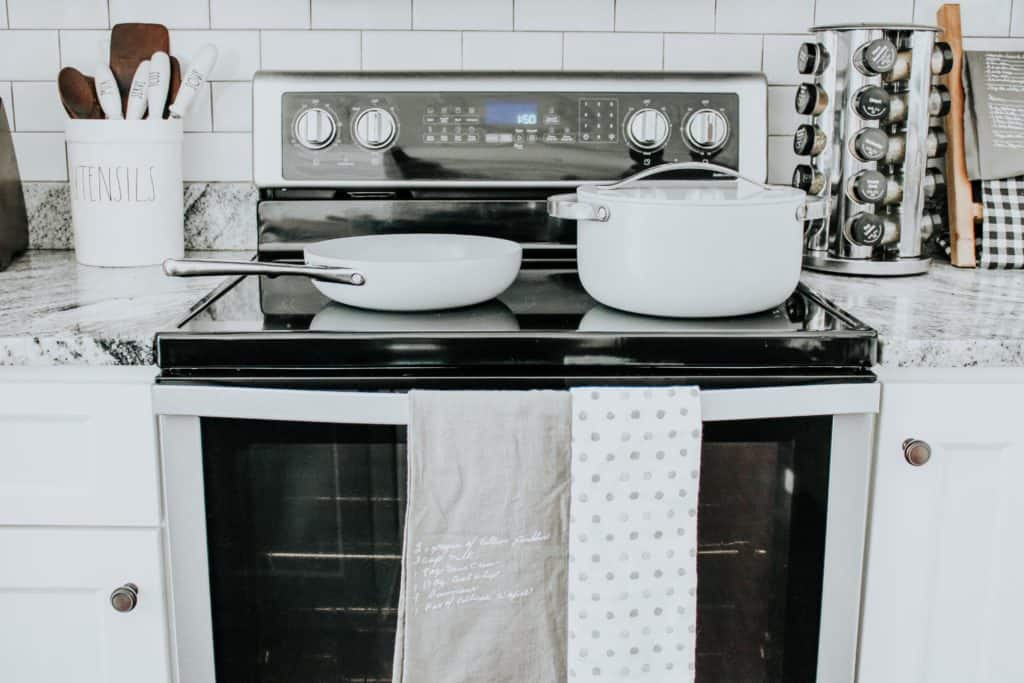 For The Candle Loving Mom:
Y'all knew that candles of course had to be listed on here didn't you?! I've shared all about my love for Antique Candle Co plenty of times on here before.
But really these make an incredible gift. Whether you choose to gift a full size candle or a box full of different sample sized candles. You really can't go wrong with this gift idea!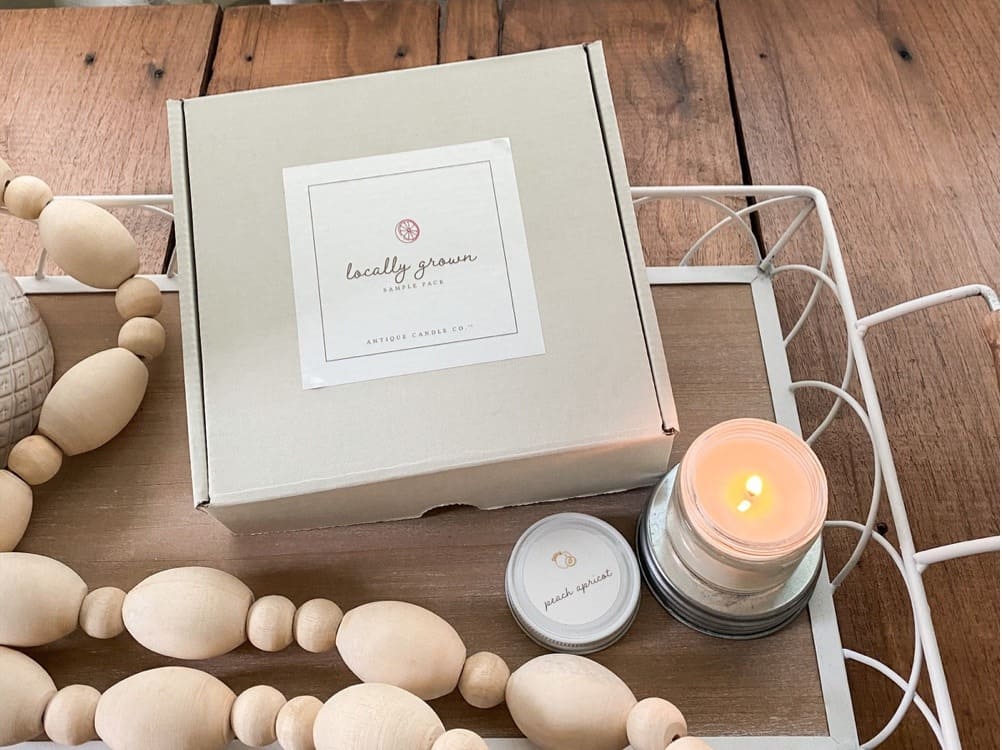 I think the sample sized boxes would make a great gift idea. That way she can choose her favorites and then order a full sized one after knowing her favorite scent.
I shared more in detail about all their spring scents a few weeks ago so be sure to go check that out if your interested in learning more.
Also, if your mom isn't a huge candle fan, did you know that they offer wax melts too?! You could definitely get her a cute wax warmer (I'll link some cute ones below) and some yummy wax melts and that would make an incredible gift too!
Plus, the wax melts are much cheaper than the candles so that's a win win there!

For The Work Out Loving Mom:
I wanted to include something for the work out loving moms in this Mother's Day Gift Guide as well. I think giving the gift of an at home workout streaming option would be so much fun.
Openfit has some incredible classes such as Pilates, Barre, Yoga, Strength Training, Stretching and so much more! Plus, you get a FREE 21 day trial before actually committing to buying.
That way your mom can try out all the classes first and see if she actually likes them before buying the year membership. I personally use this app almost every single day as my workout and LOVE it.
So I highly recommend it. There's nothing like being able to work out in the comfort of your own home.
Also, chances are if your mom is into working out, she's also into nutrition as well. Which is why I wanted to include Goli Gummies in this category as well.
I shared all about this amazing Apple Cider Vinegar Gummy in the past, but I wanted to include it here again. They have also released their new Ashwagandha Gummy this year too.
Which is supposed to help you sleep and relax and it definitely does in my experience. Also, both gummies are gluten-free, plant based, non-GMO, and Vegan.
So if this sounds like something your mom would be interested in too, then feel free to use my code "morningsonmacedonia" to save 10% off your order.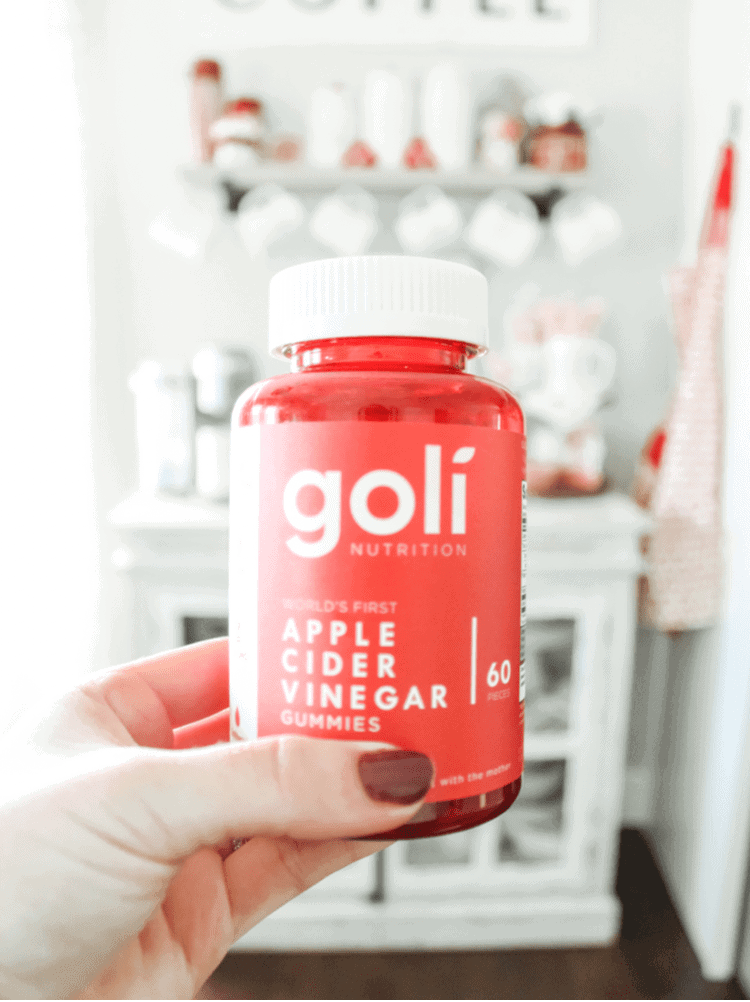 In conjunction with working out, energy is a key factor as well. Which is why Verb Energy bars would make a lovely Mother's Day Gift for the work out loving mom too!
You can gift her a bag of energy bars for just $12. That includes a bag of her favorite flavor, plus four trial bars in the other flavors as well. So that's a total of 16 bars for this amazing price.
I love these bars as well and eat them almost every single day. You really do get a great boost of energy from them because they are made with organic green tea and not coffee.
It's the same as a shot of espresso (65 mg) but you don't get the jitters from them. Verb Bars are also vegan, non-GMO, organic and only 90 calories as well!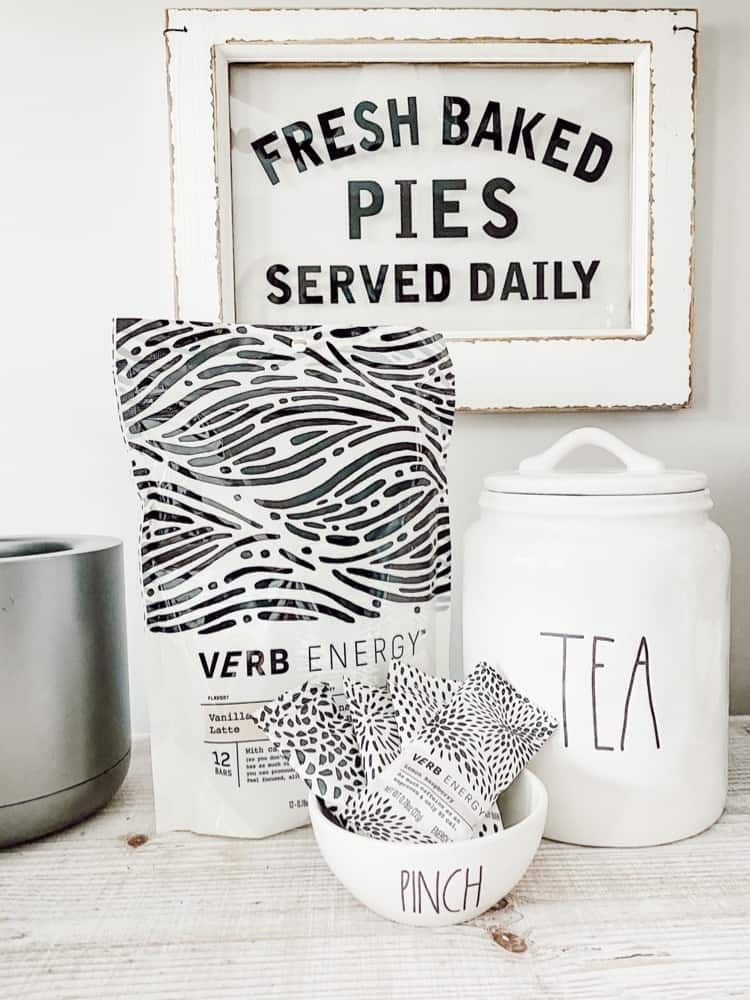 For The Beauty Loving Mom:
And of course, we can't forget beauty options on this Mother's Day Gift Guide! What mom wouldn't like some new skincare or some new beauty products to make her feel special with?!
I'm currently loving DIME Beauty Products as they are all natural and cruelty free products! My favorite product from them is their eyelash boosting serum.
You can get this with their boosting mascara as a bundle and that would be such a fabulous Mother's Day present as well.
Their perfume is also amazing and you can get it in a sample size with all 3 different scents that way she can try them all out to decide on her favorite one!
Basically all of their products are amazing and you can't go wrong with ordering anything from their site. As a bonus, you can use my code, "CharityG20" to get 20% off your order with them too!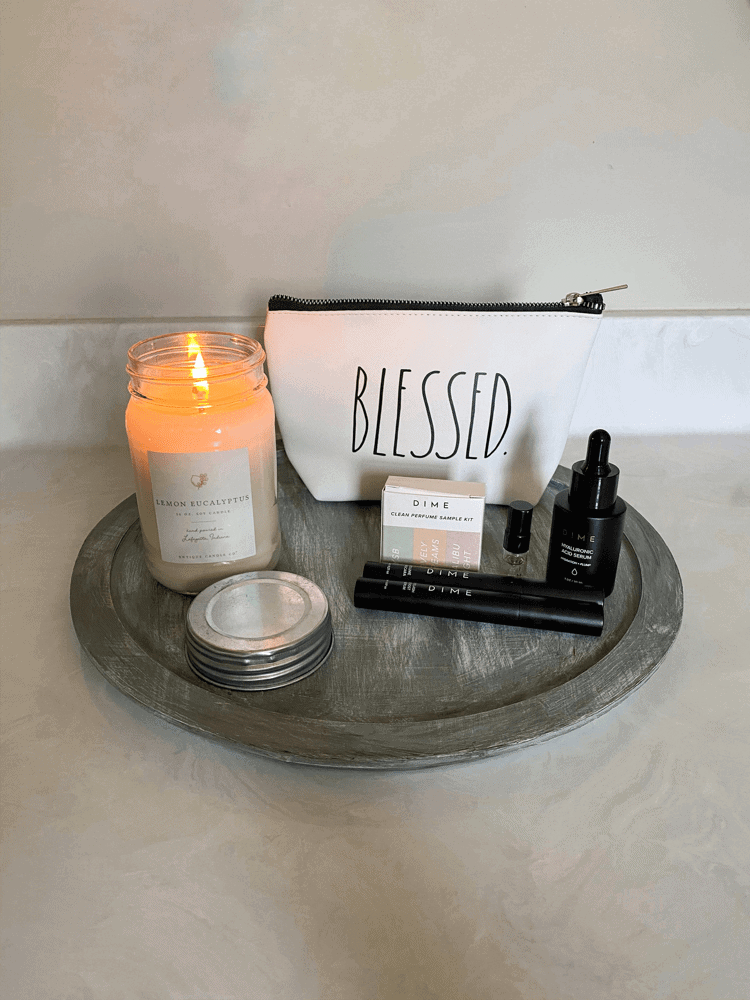 You guys may also remember my love for TULA Skincare products. I have been using them religiously for almost a year now and this would make such a fabulous Mother's Day gift as well.
They have so many awesome products to choose from and the cool thing about them all is they are made with probiotics and superfoods. They are also all cruelty free as well.
If you aren't sure what exactly to gift your mom, then they make cute little sample packs that include little minis of their most popular items.
That would be a perfect way for her to test it out and see if she really likes it or not! You can use my code "15CHARITY" to save 15% your order from them too!

I'm also linking some of my other favorite TULA products below too. Feel free to ask any questions if you are wondering about a certain product.
I have pretty much tried almost all of them and I am super impressed with them all!

Conclusion
Well, this officially wraps up my Mother's Day gift guide. I hope y'all enjoyed it and I hope it gave you a few ideas on what to gift your mom on this special day.
If you end up getting her anything on this list, please let me know! I would love to hear what your gift idea was. Also, don't hesitate to reach out if you have any questions about anything on this list here!
I hope you all have a wonderful day celebrating with your sweet mamas!