I was gifted a set of vintage Christmas plates last year from my mother in law and I wanted to be able to use them for a vintage Christmas tablescape.
But I only had four settings in this pattern and my table has six seats. I also have my Rae Dunn Christmas plates all styled on the dining room table too.
So I came up with the idea to style my bar area in my kitchen with these vintage Christmas dishes. I have never created a tablescape on my bar and I am not really sure why I haven't ever done one before.
I love the way it turned out and it is a great way to display a smaller set of dishes. Since I have four seats at my bar, it worked out just perfectly!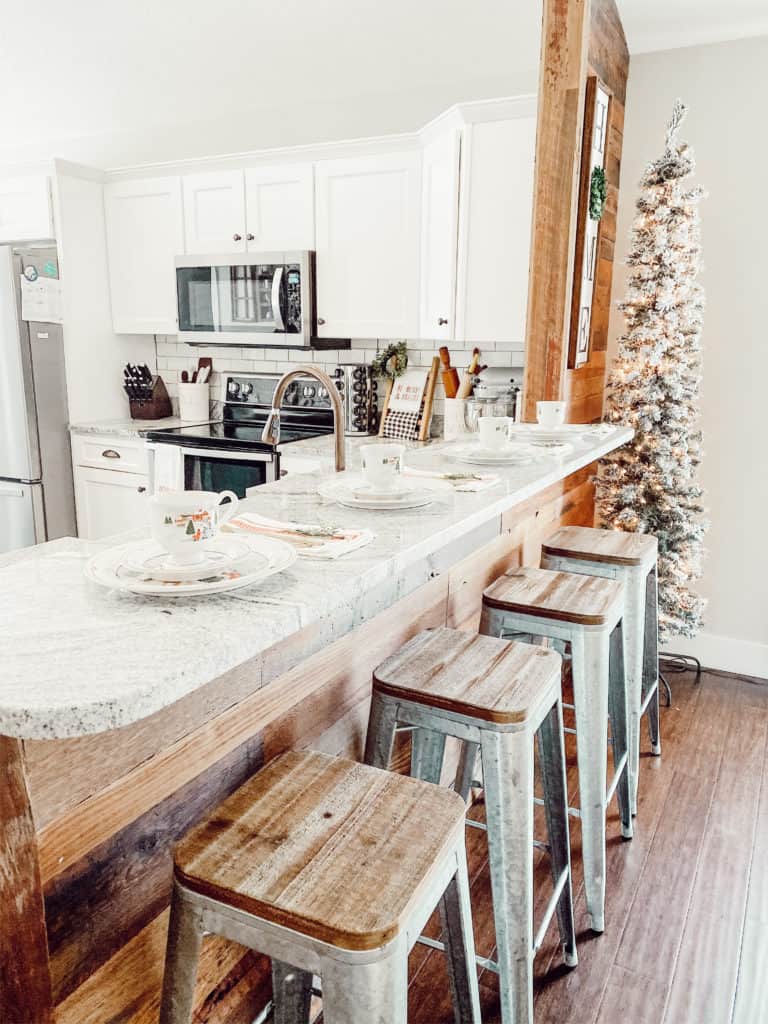 About My Vintage Christmas Dishes
The dish set is called Silent night from Sango and they were produced from 1986-1989. I love the Christmas scene printed on the dishes, it's just so fun and festive!
In order to complete the tablescape, I had to order one extra teacup to complete my set because I originally only had three. I ordered it from Replacements, Ltd. and I was very impressed with their selection they had.
You can search for any discontinued dish set and see what they have available to order online. You can view all the options they have left for my Silent Night set.
I was also impressed with how quickly it shipped and how securely it was packaged as well. So if you need any replacement dishes, definitely go check them out!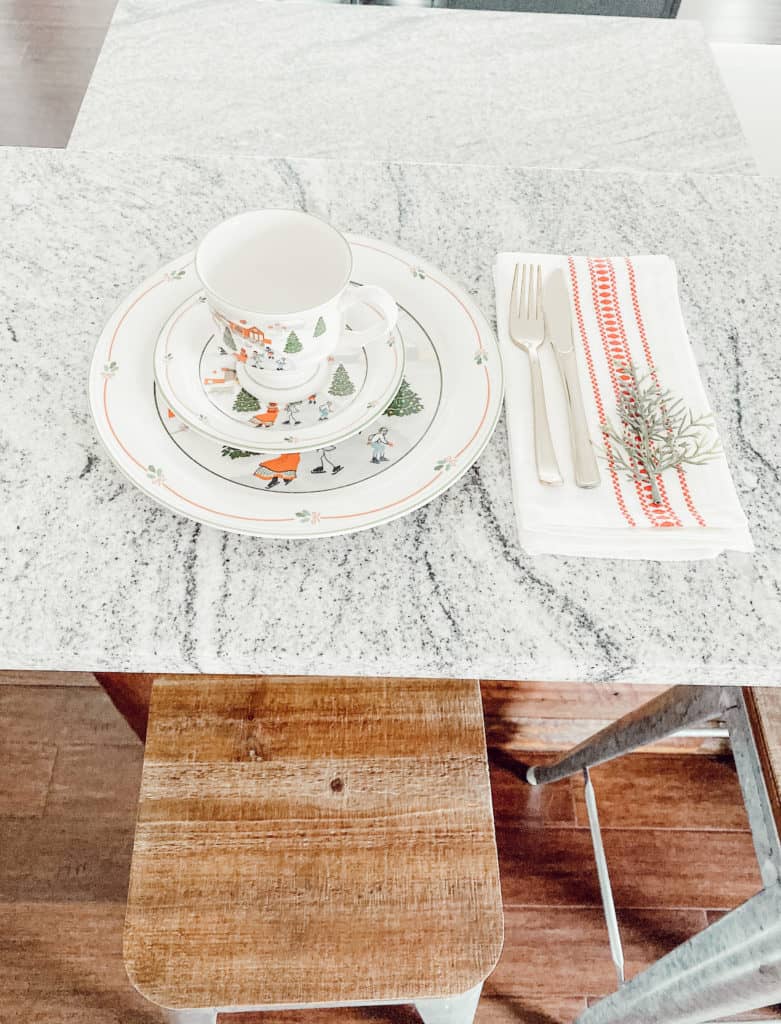 Vintage Christmas Tablescape Details
The only other touches I added to each place setting was a napkin, a set of cutlery, and a sprig of greenery. I got the napkins of course from Target.
They were a part of the Hearth and Hand with Magnolia collection and they were only $9.99 for a pack of four so I thought that was a great deal and it was just the perfect amount for this tablescape!
And the set of cutlery I added here is actually disposable plastic in a gold color. They are made with such great quality that they look so real.
I have a set in gold and rose gold as well and I love using them as well as styling them in tablescapes since they just look so pretty. Lastly, the sprig of greenery was found in the Target Dollar Spot so I was able to get a pack of four for just $1!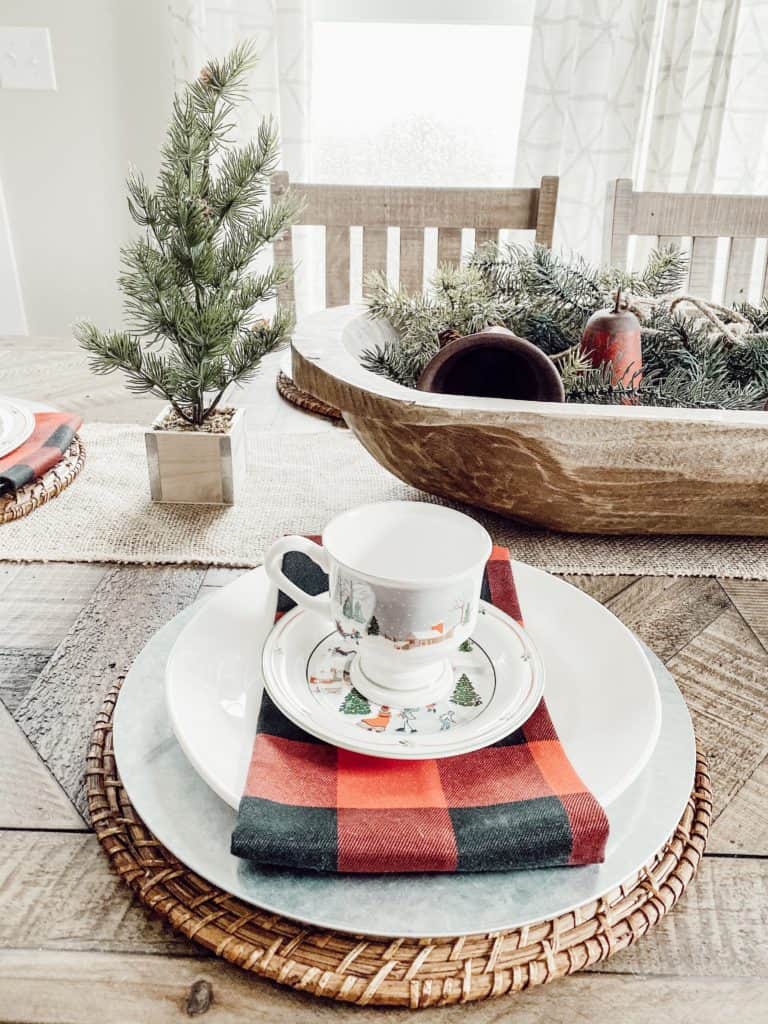 Finishing Touches on Vintage Christmas Tablescape
So all in all I spent just around $11 to create this beautiful vintage Christmas bar tablescape. It didn't cost much at all and it didn't take me hardly any time at all either to style it.
I am very happy with how it turned out and I love being able to display these special pieces in my home! You can also see how I styled my regular Christmas Tablescape in my dining room here too.