Now that we are finally enjoying some warmer weather, I thought it would be perfect to share with you all my top picks for styling an outdoor space around my home.
I love having multiple outdoor areas to enjoy and it gives me room to be creative when decorating and styling them all.
We have our front porch, screened in porch, back deck, and an outdoor fire pit area as our main outdoor spaces to our home.
I realize that not everyone has a lot of space for multiple outdoor areas, but hopefully you can find a few ideas from this post on how to style your space to make it both beautiful and functional for you!
Front Porch
To me, a front porch isn't a proper front porch unless there is a couple of good ol rocking chairs on it! My house is white so I love having black rocking chairs on the front porch to make them pop!
But if you're looking for a specific color and can't find the right one, then don't be afraid to paint them to make them your own!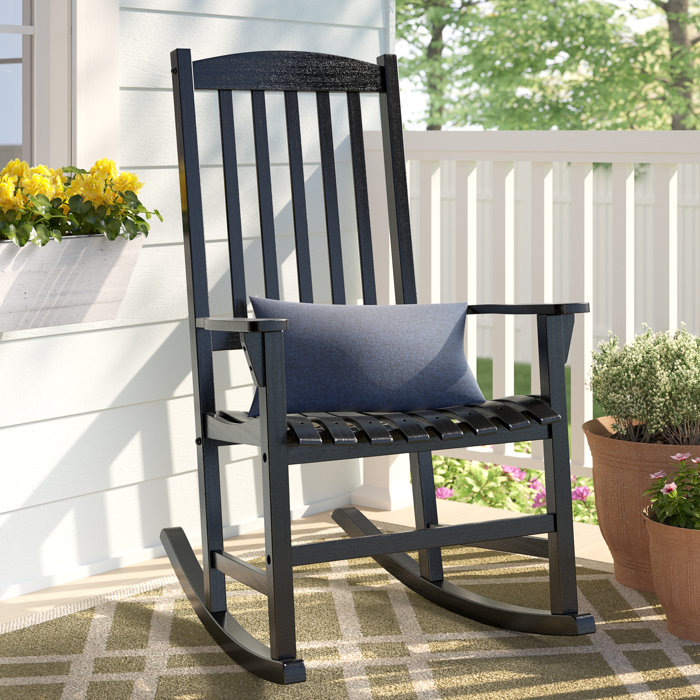 Rocking Chair // More Patio Rocking Chairs
Screened In Porch
I wanted to style my screened in porch to be a little more cozy and comfortable. We actually have a TV set up on ours too so I wanted it to feel like a true outdoor living room.
So finding cozy patio seating and pretty, but functional, throw pillows was a must for this space!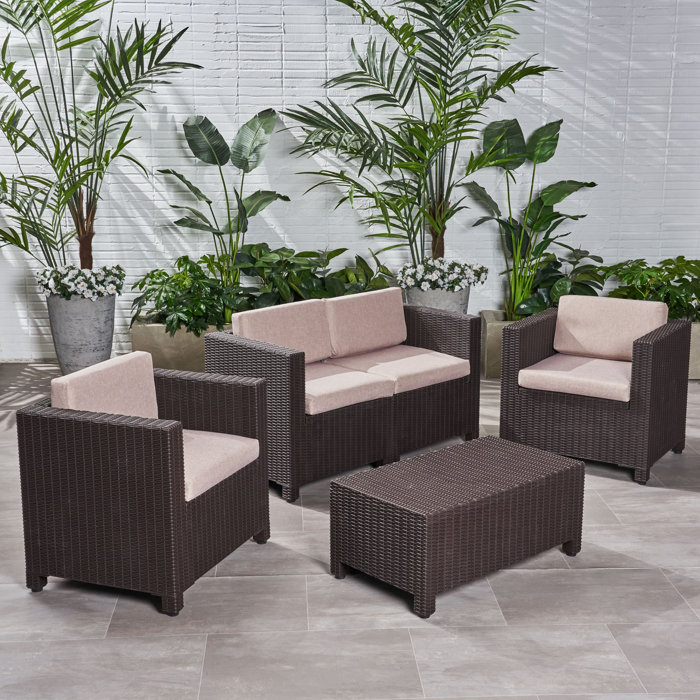 Seating Group with Cushions // More Patio Conversation Sets
I also wanted to have nice outdoor rug to tie the whole space together. Having a rug helps anchor the patio furniture and helps to define the space. I recommend going for a fun, bold pattern!
Especially since it is an outdoor area, I feel like you can be more fun and vibrant here than you normally would be when styling an indoor space. My advice is- go all out!
Geometric Outdoor Area Rug // More Outdoor Rugs
I decided to go with a rust color for my throw pillows and rugs because our outside doors are painted that color as well. I think it really helps tie everything together, and again, since our house is white, the rust color really shines against it!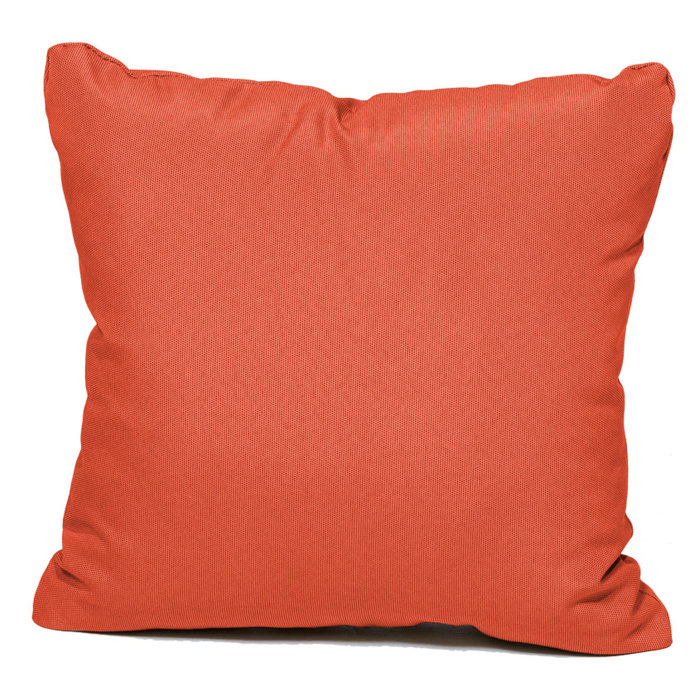 Outdoor Throw Pillow // More Throw Pillows
I definitely think you need some fun patio string lights to really make the space perfect! I would suggest placing patio lights in the outdoor space that gets the most use in your home. I didn't want to put them on the front porch, since we don't really sit out there when it gets dark.
But we do sit in the screened in porch area a lot so I figured the string lights would be more functional and practical here. Plus, they sure are pretty to look at!
Blub Globe String Lights // More Deck Lights
Back Deck
Currently, the only thing I have on our back deck is a gas grill, but I am daydreaming of adding some more furniture here soon! I would love to have an outdoor dining set where we could enjoy some meals in the warm Spring and Summer months.
I would also love to include a nice, big umbrella to the dining table that way we could have some shade during those hotter evenings.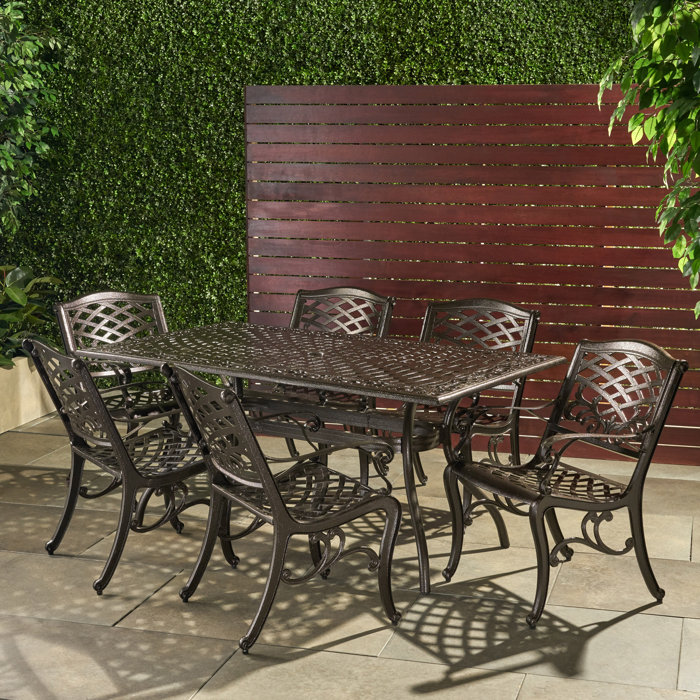 7 Piece Dining Set // More Patio Dining Sets
Just adding in a dining table and an umbrella will instantly make your back deck more welcoming and ready for a nice, grilled dinner outside.
I would also love to get a dining table set where you could add in your own cushions. That way you can customize it exactly to your liking based on what colors and/or patterns you want to go with!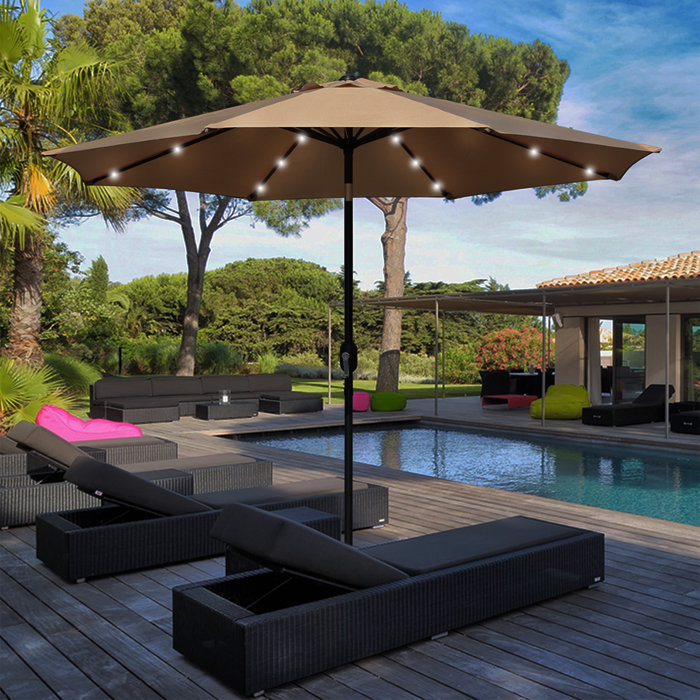 Solar Led Lighted Patio Umbrella // More Patio Umbrellas
And of course, having a grill is a must for this space because I love to do a lot of grilling. Once it starts warming up, I try to grill as many meals as I can!
Not only is grilling everything delicious, but it also helps prevent your house from heating up verses when you are cooking something inside in the oven.
So having a good quality grill is very essential for me to have on our back deck for sure!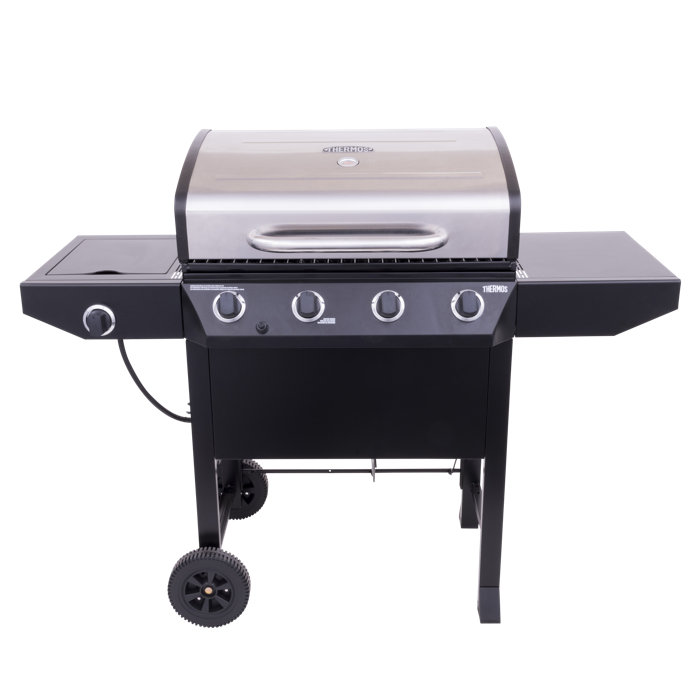 4-Burner Propane Gas Grill // More Gas Grills
Fire Pit Area
I love sitting around our fire pit! It is the perfect place to entertain as well as make some delicious s'mores! The look to this fire pit is exactly what I was wanting too.
I like how it has a lid to it so you can cover it easily! It just has a sleek, modern feel to it which is perfect for this space.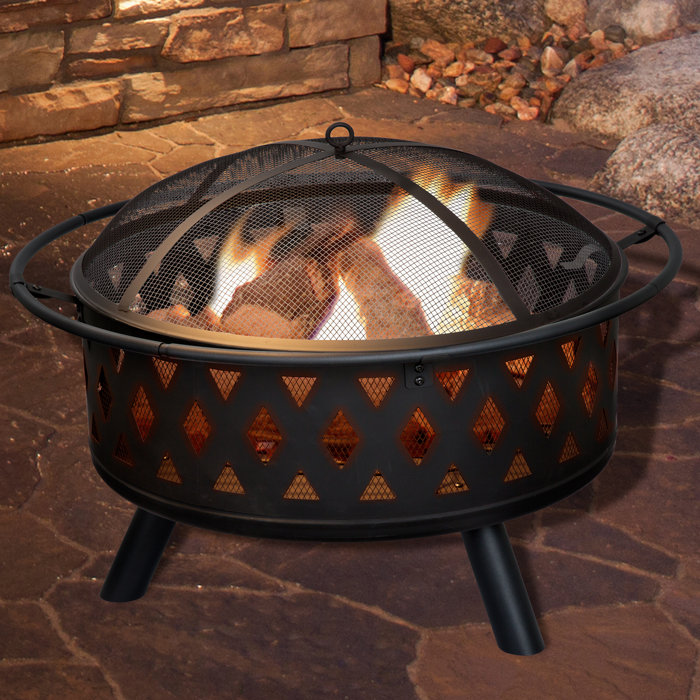 Steel Wood Burning Fire Pit // More Fire Pits
I also love to put comfortable, but sturdy chairs in this area. I love the look of adirondack chairs and I think they look just perfect siting around our fire pit area. I also got them in black as well to pop against our house.
We have our fire pit area right to the side of our driveway so you can easily see this space from the road. Like every other outdoor space we have, I wanted it to be both practical and pretty!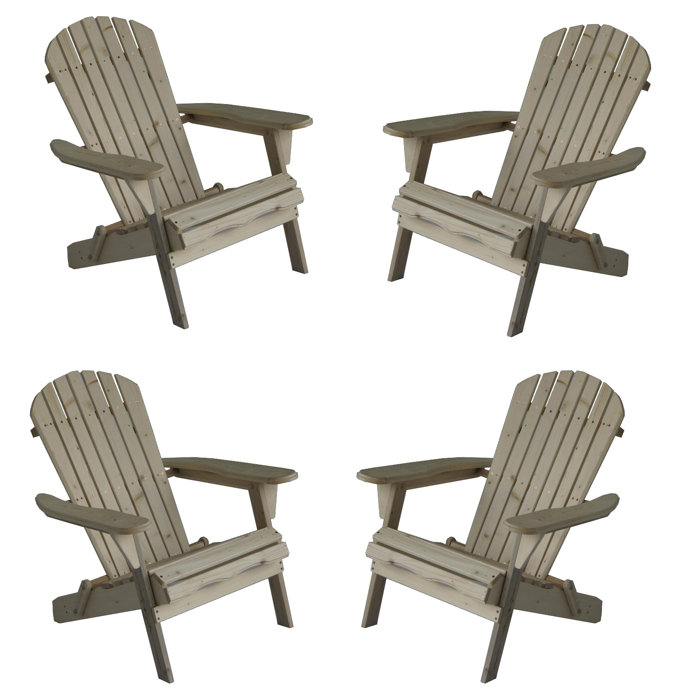 Wood Folding Adirondack Chair Set // More Adirondack Chairs
We also had some extra room here and decided to put a smoker in the area as well. Which has been a great decision since we have enjoyed smoking some chicken wings here during the Summer too!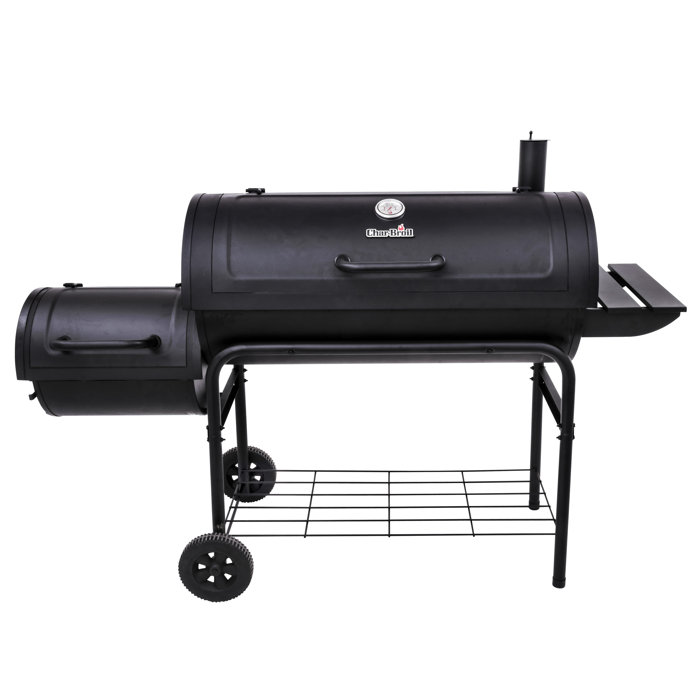 Gourmet Offset Charcoal Smoker and Grill // More Charcoal Grills
My vision for the future is to also put in a hot tub in this area too! How cool would that be?! Cause then, even when it is a little cooler outside, we can still enjoy the space!
I think it is always important to have dreams and plans for how you want to style spaces in the future, even if it isn't realistic right now.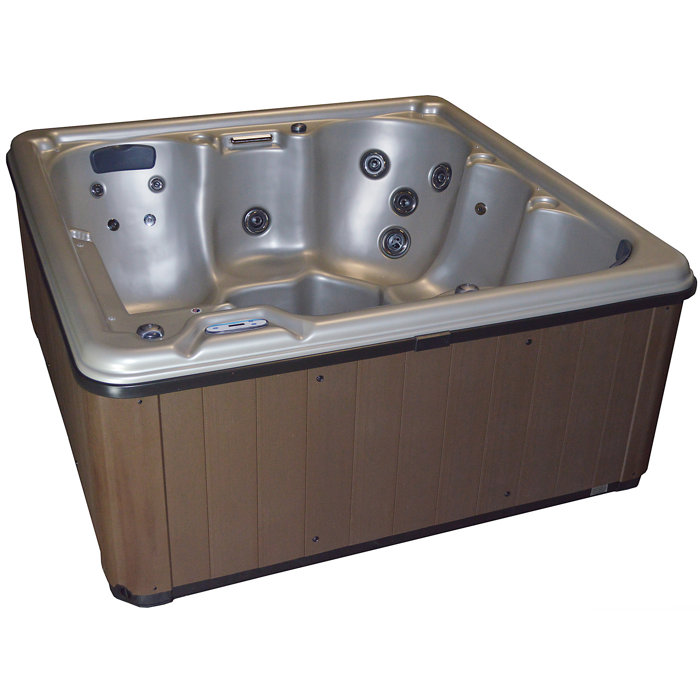 6-Person Hot Tub // More Hot Tubs
So there you have it! Those are all my top picks for styling an outdoor space! What are your must haves for styling outdoor spaces in your home? You can read all about how I styled my porch for Fall or Christmas in the past.
I plan on having a new post soon all about my Spring porch decor too. Be on the lookout for that soon and thanks for stopping by!