Y'all know I am obsessed with anything that is a Starbucks Copycat recipe. Given the fact that I have shared several here lately (such as my Caramel Apple Spice Recipe or my Iced Pumpkin Spice Latte Recipe too). But today I thought I would share with you all this yummy Starbucks Pumpkin Spice Latte Copycat Recipe.
And the best news is that it is super easy to make and way cheaper than going to Starbucks. I will have y'all know that I actually haven't purchased a PSL in store at all this fall! Can you believe it?! I used to drain my money at Starbucks during the fall and holiday seasons.
But now that I know how to make my own coffee drinks at home, I save a ton of money (and time!). It's totally worth it! So if you want to learn how to make your own drinks this pumpkin spice season, keep on reading for the full recipe card below!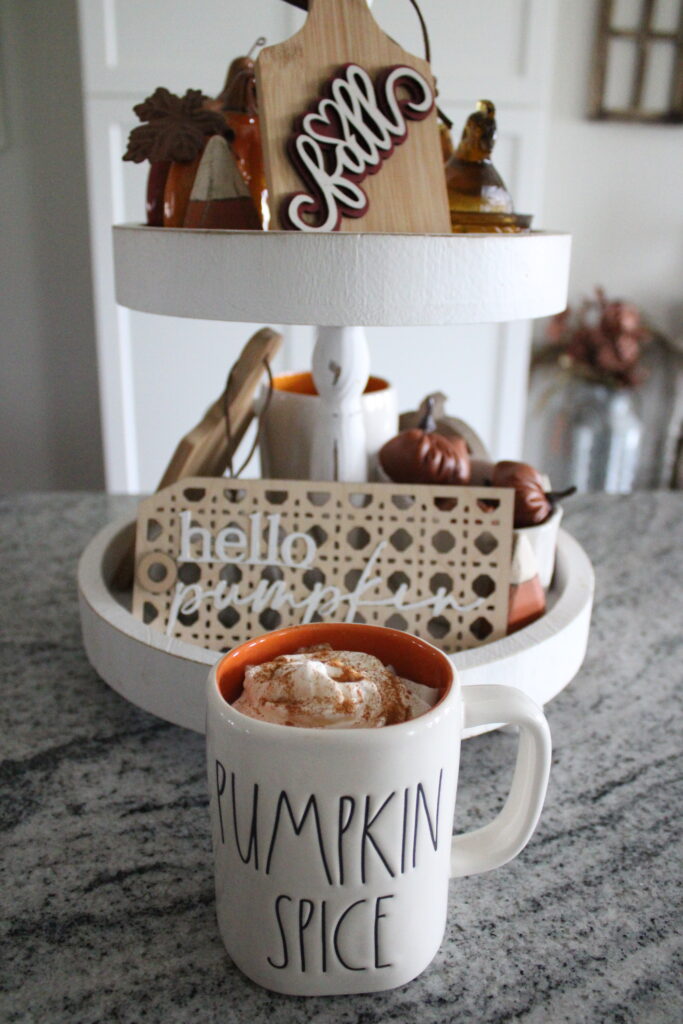 This post is a part of our monthly blogging group, The Cozy Creative Collaborative! So if you came over from Heidi's post, thank you so much!! And be sure to go check out Kelly's post next after mine too!
This post also contains affiliate links, which means I make a small commission off anything you purchase through here, at no additional cost to you. Please read my full disclosure policy for more details.
Ingredients Needed For Pumpkin Spice Starbucks Recipe:
1 Tablespoon Brown Sugar
1/2 Tablespoon Pumpkin purée, not pumpkin pie filling. You can use a homemade pumpkin puree or just one bought from your local grocery store (which is what I did to make it even easier!).
1/2 teaspoon pumpkin pie spice
1 teaspoon vanilla simple syrup
1-2 shots of espresso (I will link the Nespresso pods I used below!)
6 oz steamed milk of choice (whole milk, oat milk, coconut milk, almond milk, soy milk, skim milk, you name it- it works just fine in this recipe!)
Whipped Cream (optional)
Cinnamon (optional)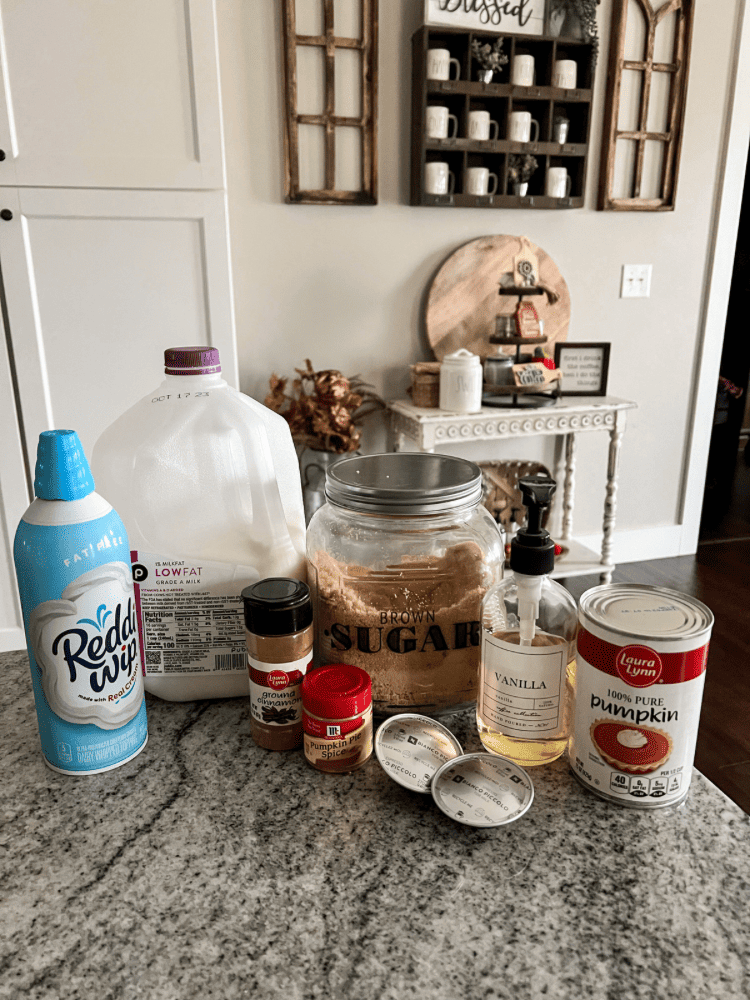 Equipment Needed To Make PSL At Home:
Y'all probably also know how obsessed I am with my espresso machine. I have mentioned it time and time again and I stress the fact that you really need one to make the best coffee drinks at home!
The espresso maker I have is the Nespresso Vertuo. And not only does it brew the perfect espresso shots, it also comes with it's own milk frother which is a win!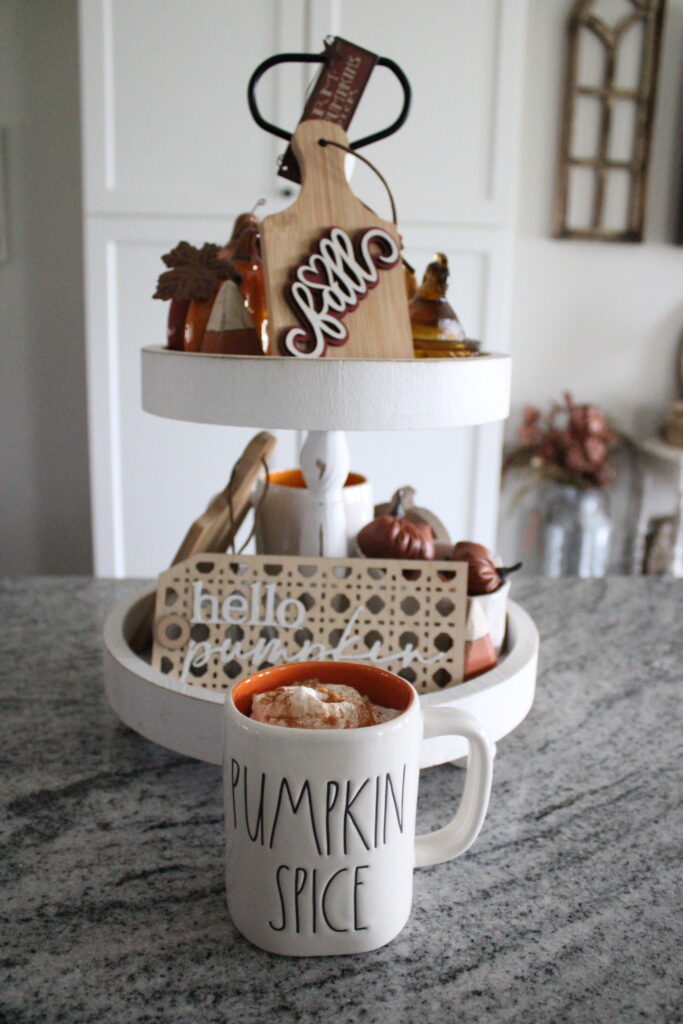 If you don't have an espresso machine, you can just use 3-4 oz of dark roast coffee instead for this recipe. Although, I highly recommend getting one if you're serious about at homemade lattes!
Another thing I love to have on hand for a homemade version of a Starbucks classic, is flavored syrups. You probably remember me mentioning Jordan's Skinny Syrups before too. They are my go-to for a good at home coffee recipe.
Plus, I love the fact that they have no calories and no grams of sugar to them. That way, you can enjoy your own Starbucks pumpkin spice latte without all the extra mess they add into it.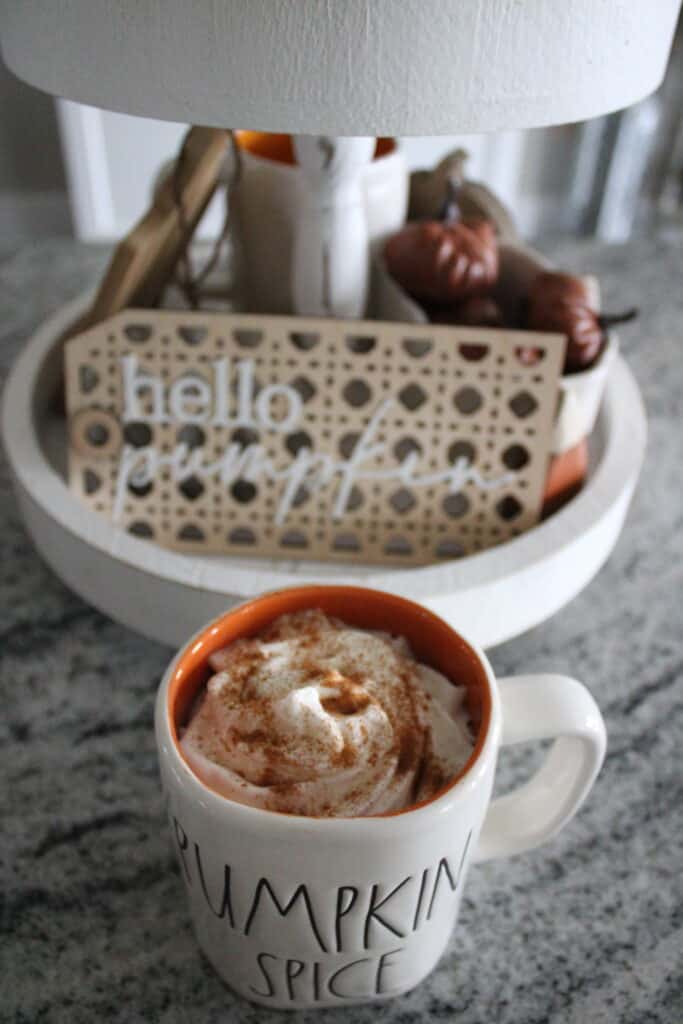 ​Make The Pumpkin Spice Latte
The first step in making this yummy latte is to make the homemade pumpkin spice syrup recipe. Which is super easy to do! All you need to do is combine the brown sugar, pumpkin puree, pumpkin pie spice, and vanilla syrup together. Make sure there are no lumps and that everything is blended well.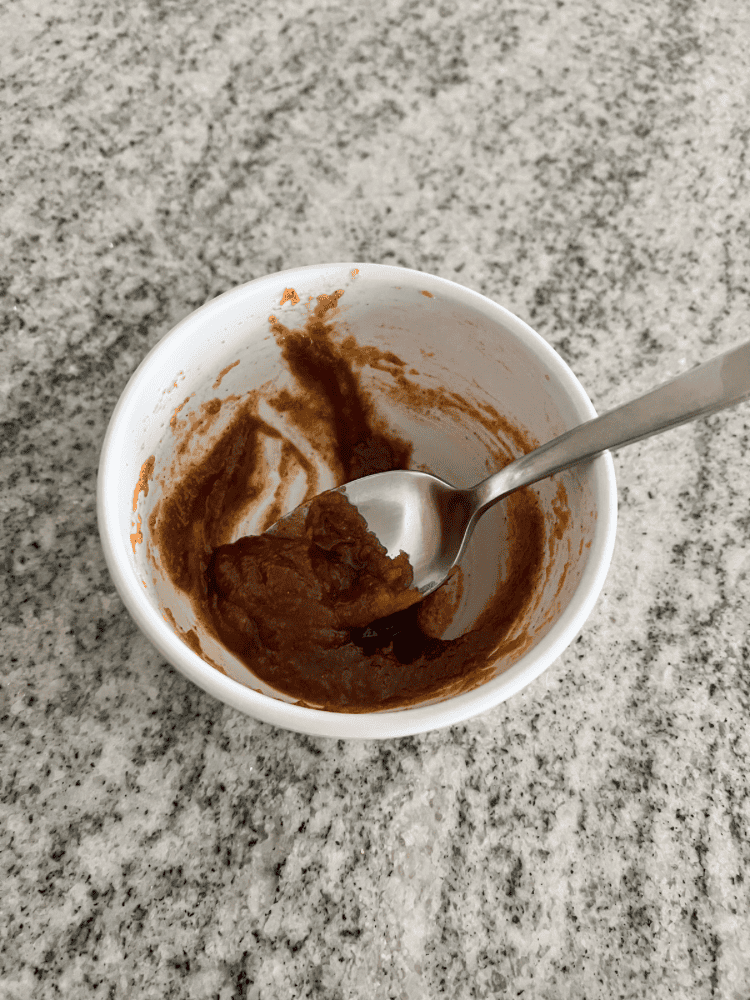 Add this homemade pumpkin syrup into your brewed shot of espresso. I actually did two shots of espresso for this recipe because I like a strong coffee! Then, you want to add in your hot milk. I just used regular milk for this recipe and it turned out amazing.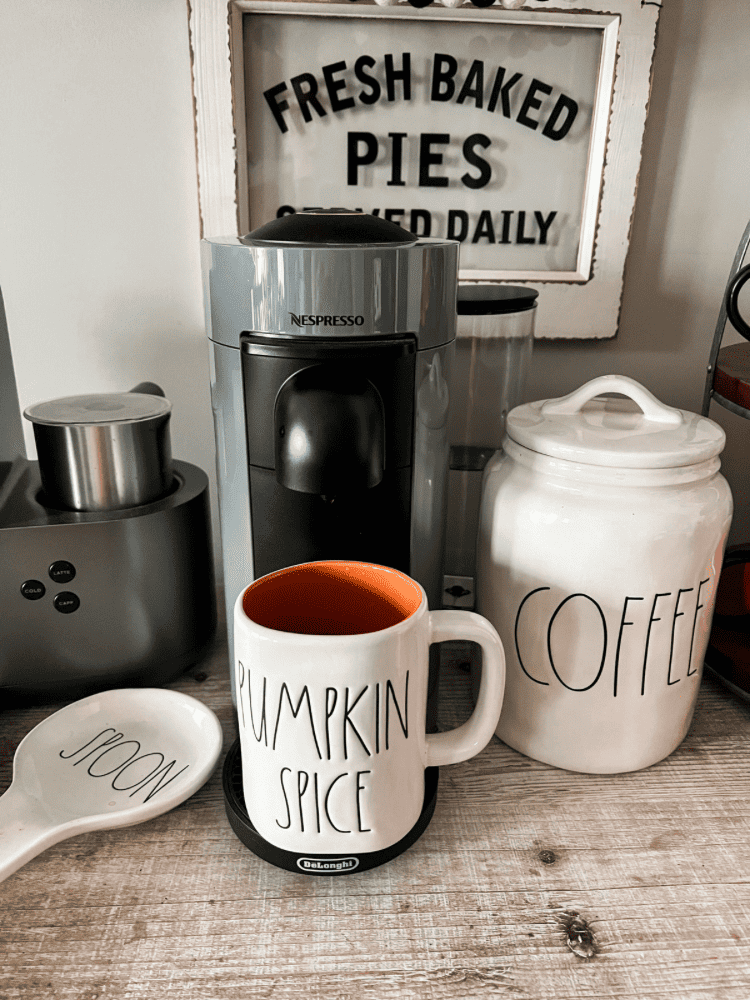 And like I mentioned above, my Nespresso came with a milk frother, so I used this to not only heat up my milk, but to froth it as well.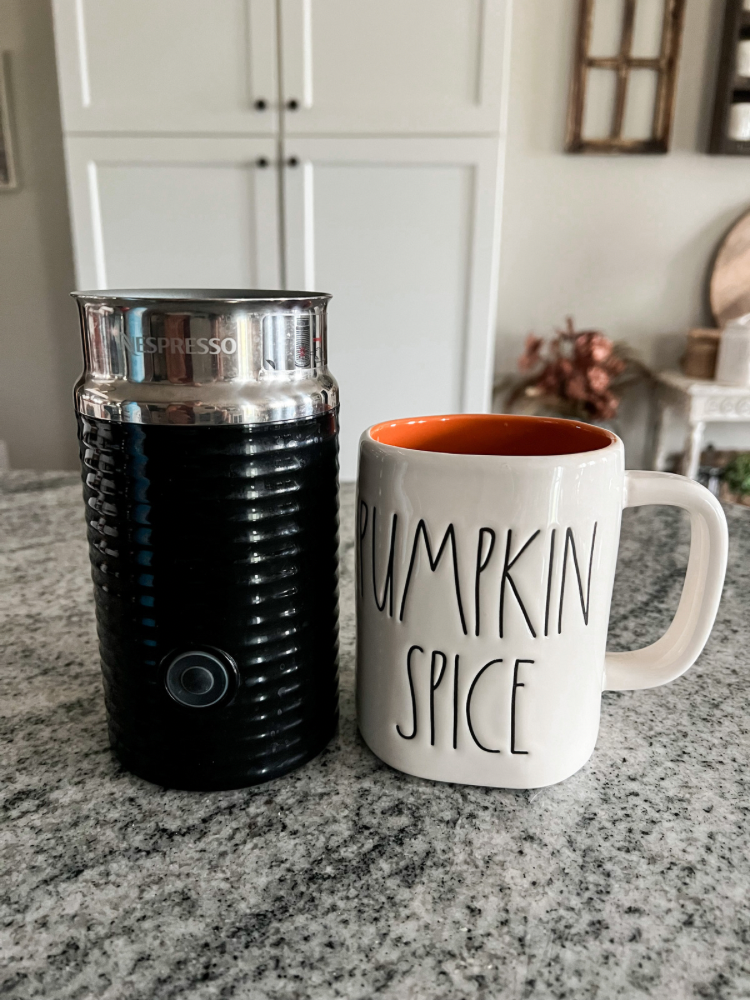 If you don't have a frother like this, you can easily heat up your milk in a small saucepan on the stove instead. Top with whipped cream and a dash of cinnamon and you are good to go! If you want to be extra fancy, you can top it with some cinnamon sticks too!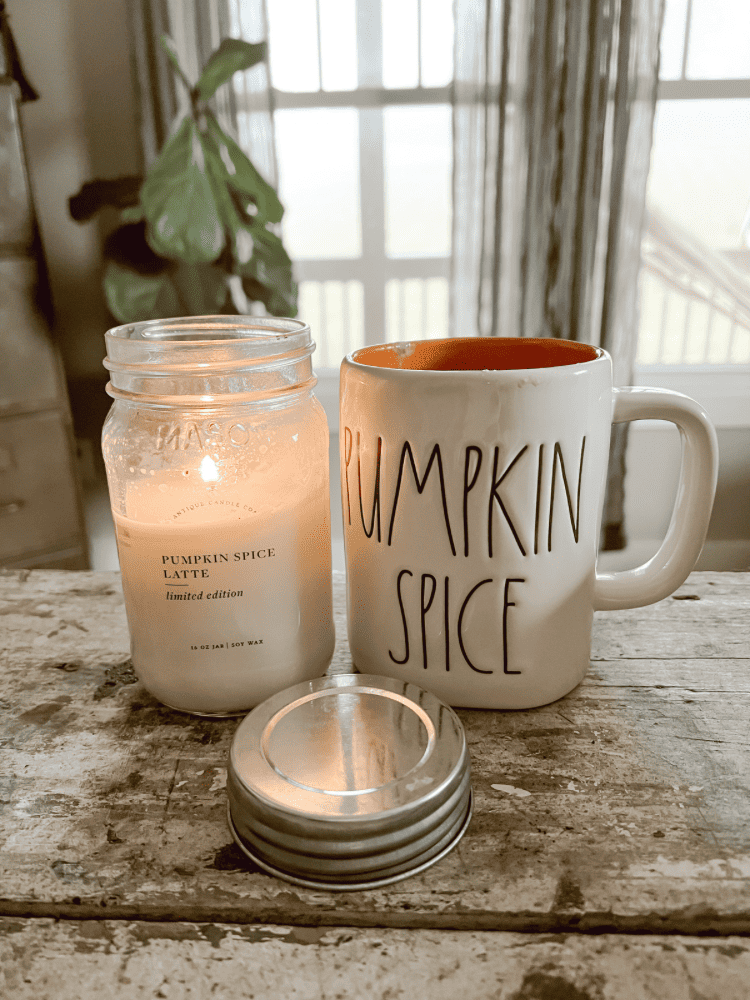 ​Enjoy Your DIY Pumpkin Spice Latte
As you can see, this easy recipe is filled with simple ingredients that pack a ton of pumpkin flavor! It is the perfect drink for this time of year! I love a good homemade pumpkin spice latte recipe since you are in control of the ingredients.
​The original pumpkin spice latte from Starbucks just has way too many calories and other questionable ingredients in it for me to enjoy. I feel much better making my own and it still has all the comforting flavors as the original one too!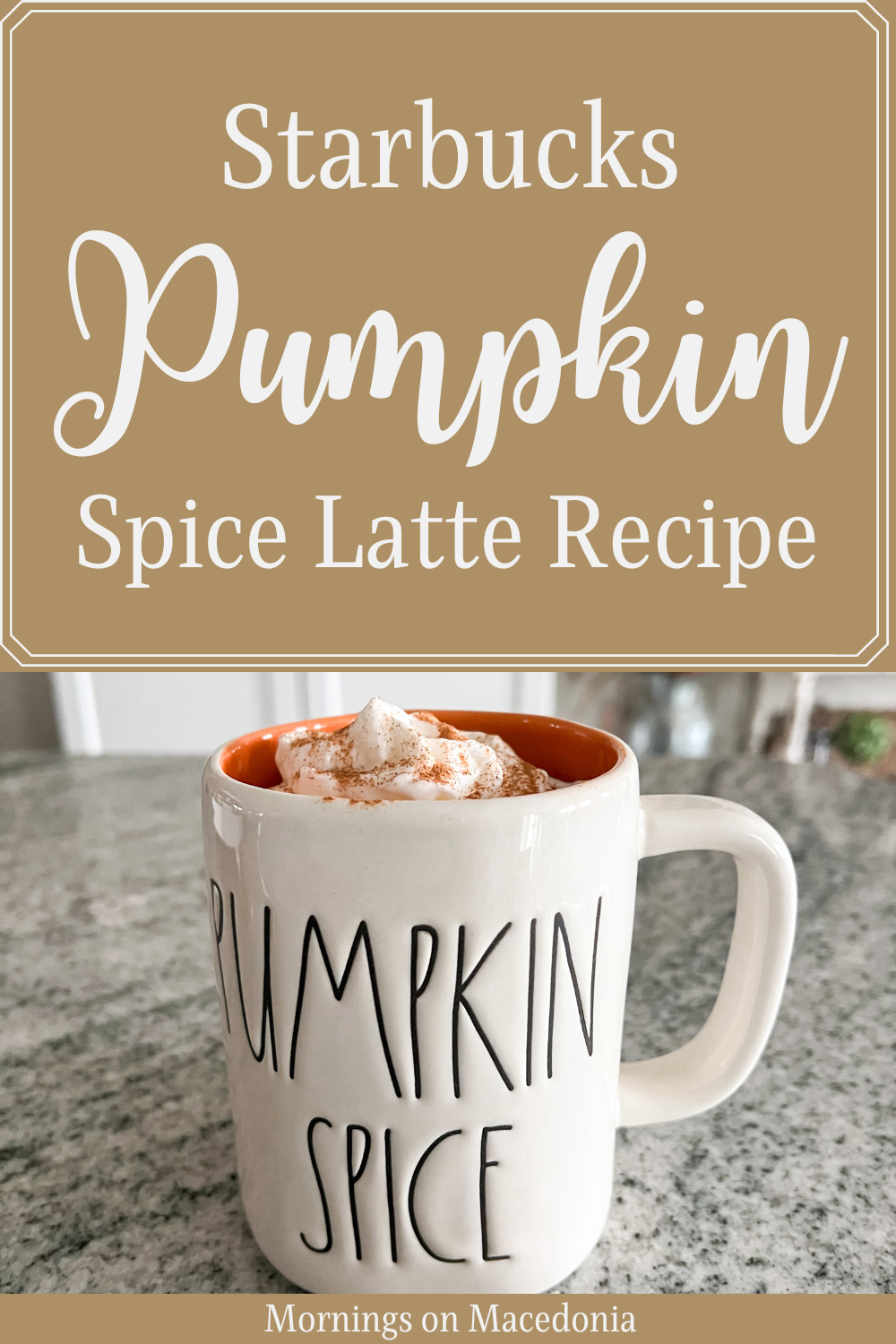 If you make this delicious drink too, let me know how it turned out for you! I am sure you will love this pumpkin latte as much as I did too! And if you're looking for more copycat Starbucks drinks and recipes, check out these below too:
Copycat Starbucks Iced Pumpkin Spice Latte Recipe
How to Make Starbucks Peppermint Mocha At Home
Starbucks Cranberry Bliss Bars
Copycat OG Starbucks Pumpkin Scones
Starbucks Caramel Apple Spice Recipe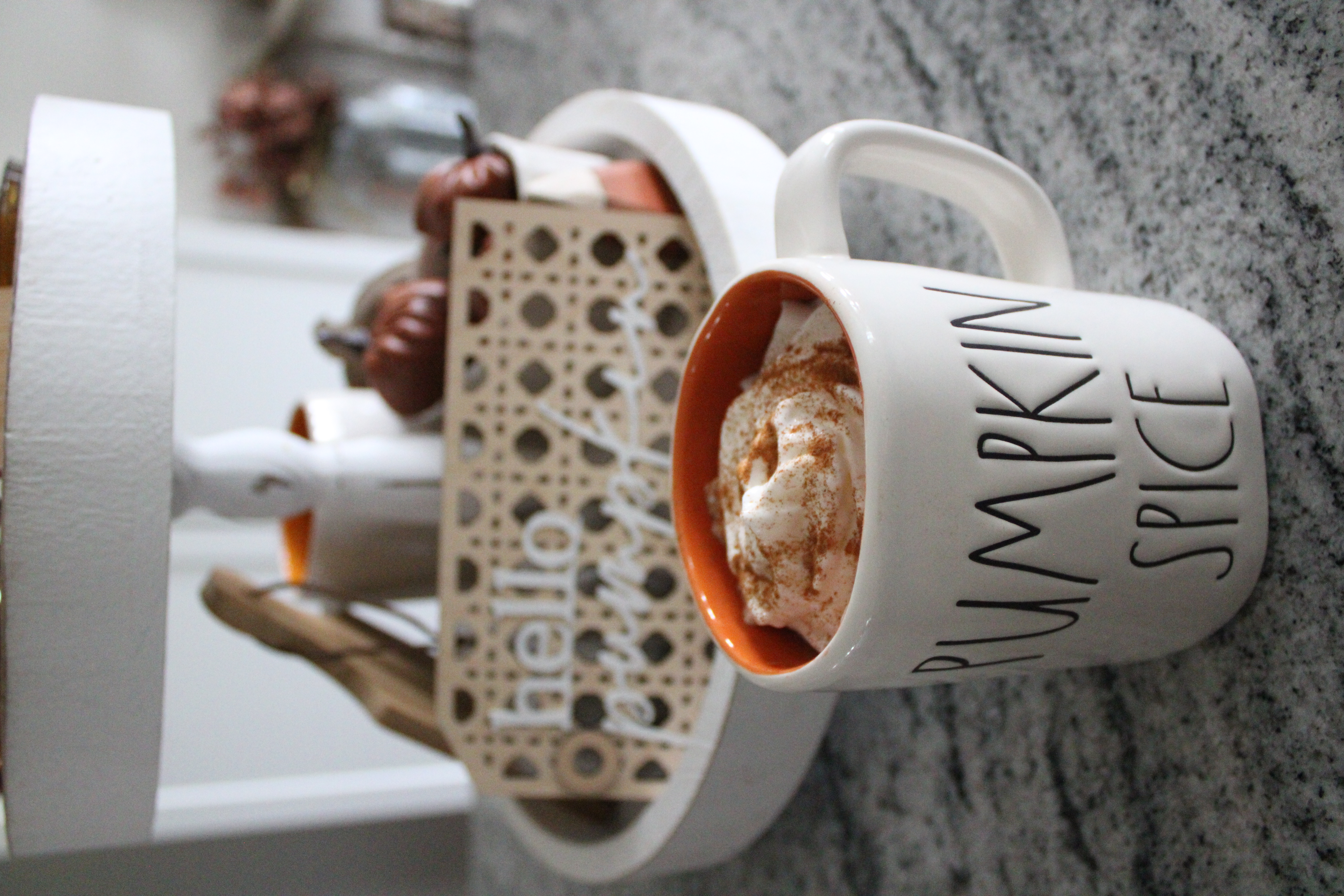 Starbucks Pumpkin Spice Latte Recipe
Ingredients
1

tbsp

brown sugar

1/2

tbsp

brown sugar

1/2

tsp

pumpkin pie spice

1

tsp

vanilla syrup

1-2

shots of espresso

6

oz

hot milk of choice

whipped cream

optional

cinnamon

optional
Instructions
Mix together the brown sugar, pumpkin puree, pumpkin pie spice and vanilla syrup. Make sure there are no lumps and that it is mixed together thoroughly.

Add pumpkin syrup mixture to brewed espresso. I used two shots of espresso for this recipe. If you don't have an espresso maker, use 4-6 oz of a dark roast coffee instead.

Heat up your milk and add it to the latte. I used my milk frother that both heats it and froths it up. You could also heat the milk up in a saucepan as well if you don't have a frother.

Top latte with whipped cream and a sprinkle of cinnamon and enjoy it!!