We recently got back from a wonderful beach vacation! We stayed at the Wild Dunes Resort, which is located in the beautiful Isle of Palms, South Carolina. Not only is it a beautiful area, but there are a ton of things to do in Isle of Palms as well.
So I figured it would be fun to share them all with you today. That way if you're looking to book a vacation there too, you will be all set with this info! If you know me, then you know that we love the Charleston area and Isle of Palms is only about a 30 minute drive from the downtown area!
I have already shared all about the things to do in Charleston, as well as things to do in Mount Pleasant before too. So be sure to check those blog posts out for more information on things to do in the surrounding locations such as Sullivan's Island too.
This really is a great beach location seeing as how you are close to downtown and other little beach towns too. So you will find plenty of fun things to do in the Isle of Palms for sure!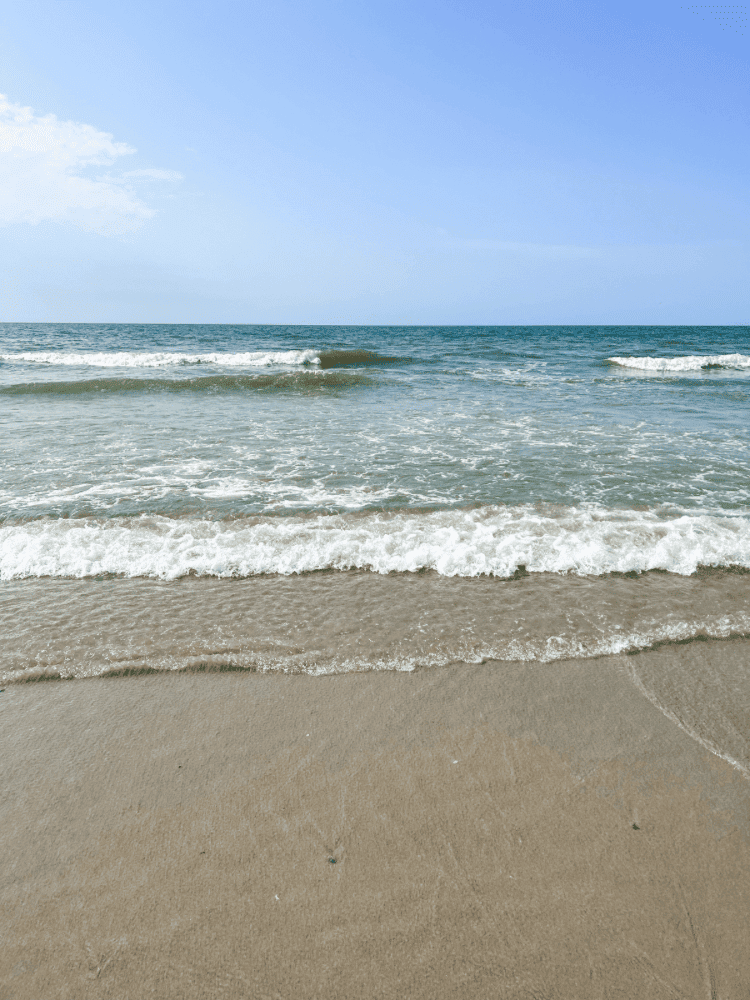 This post contains affiliate links. Click here to read my privacy policy.
Enjoy The Beach
Obviously one of the best things to do on a beach vacation is to actually enjoy the beach! You can rent some beach chairs with umbrella rentals, or do like we did and just bring your own! There is a nice walkway to the beach from the Wild Dunes Resort, so it has very easy access to the beach.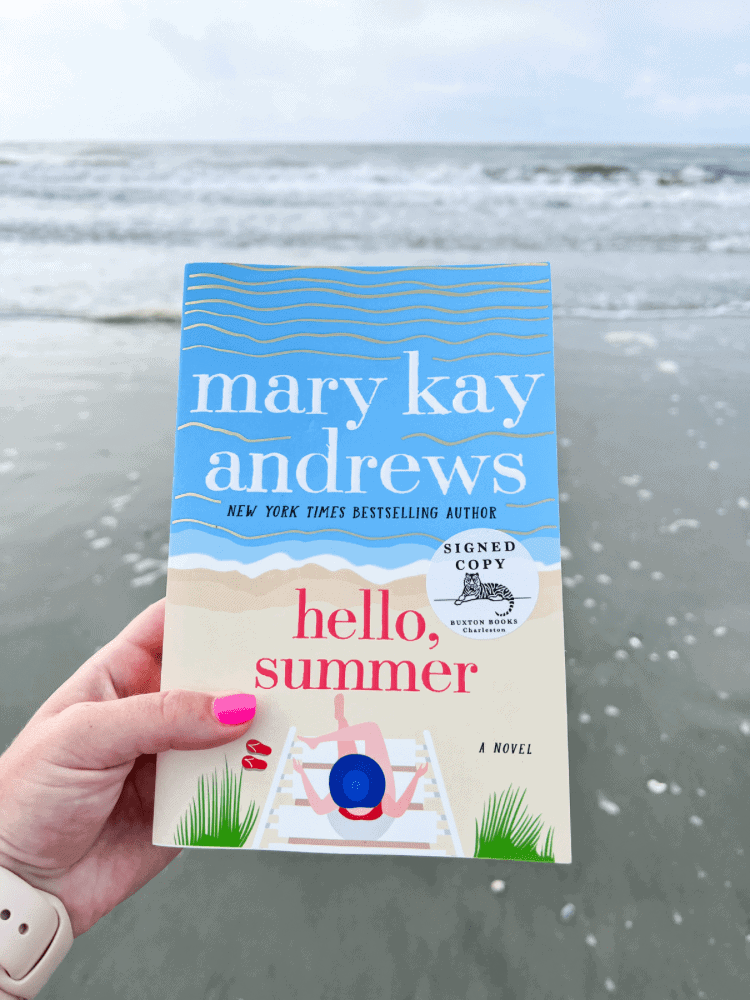 My favorite thing to do is just sit in my beach chair with a good book and listen to the ocean waves roll in. There is no better sound in the world I think to enjoy. We also love to stroll the beach and take walks.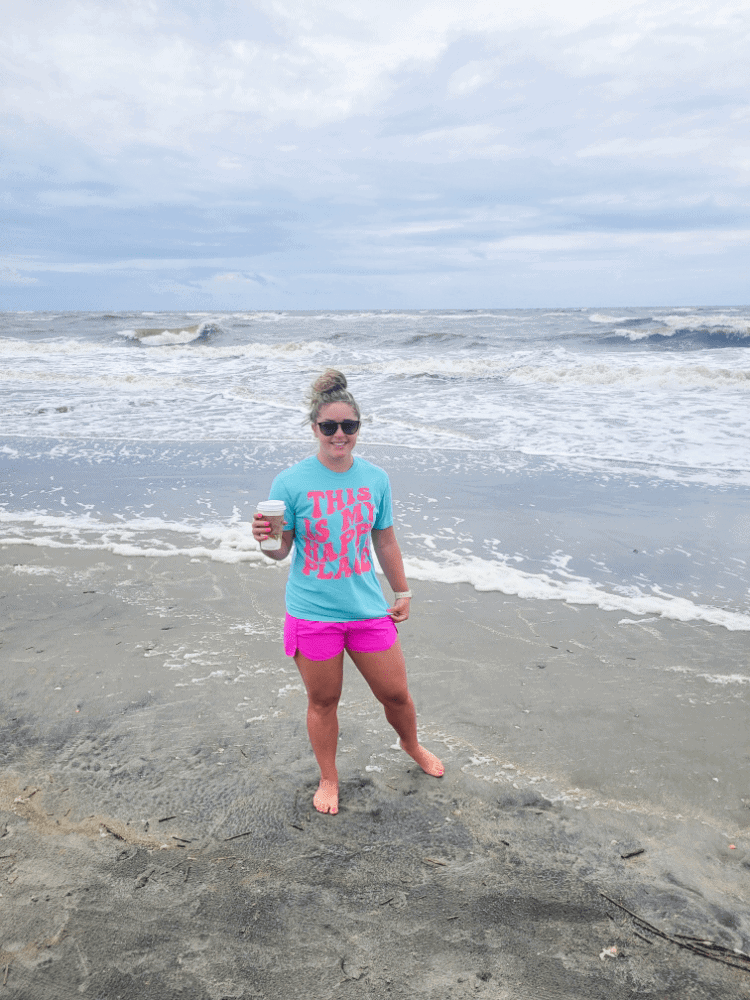 Preferably in the morning though, because it does get so hot and humid by the afternoon! Another fun thing to do on the beach is look for seashells and sharks teeth too! Nothing like a great find like that! I found a few seashells and brought them home with me. And I plan on making an adorable beach craft out of them too, so stay tuned for that!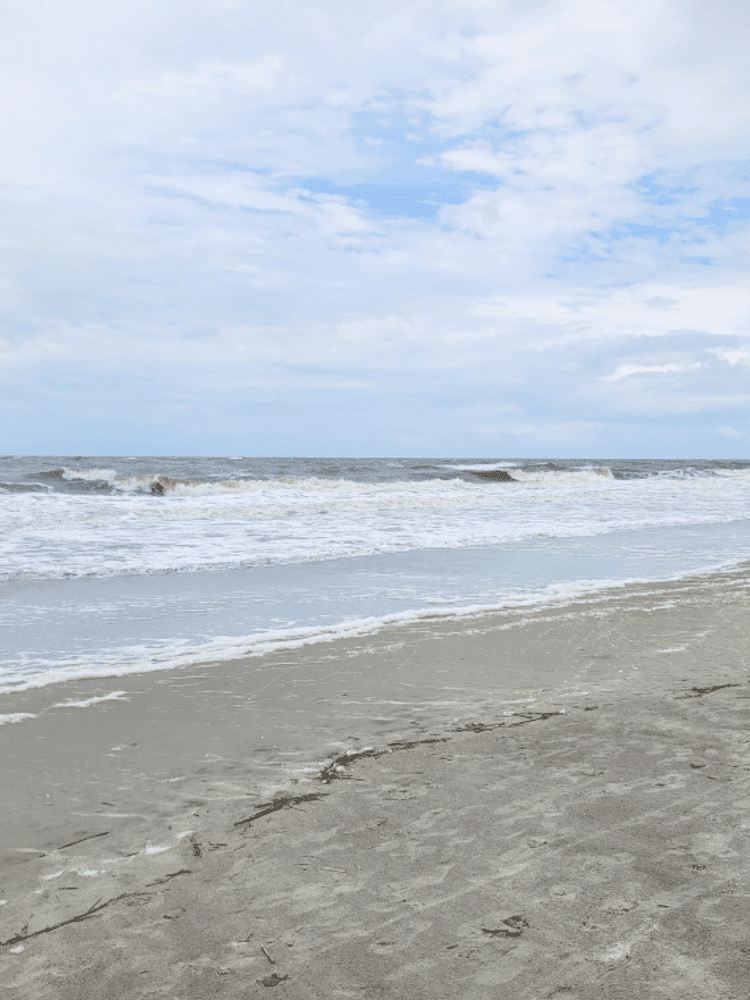 We also love walking the beach at night with flashlights, looking for crabs. We did this several nights and had so much fun. And I've gotta say, I think the crabs here are bigger than the ones we were used to seeing in North Myrtle Beach!
Another really cool thing that we saw while walking the beach at night was a protected sea turtles nest! I have never seen one before and I was so excited to see it in person! Now granted, I would have loved to see a sea turtle in person too, but this was a close second.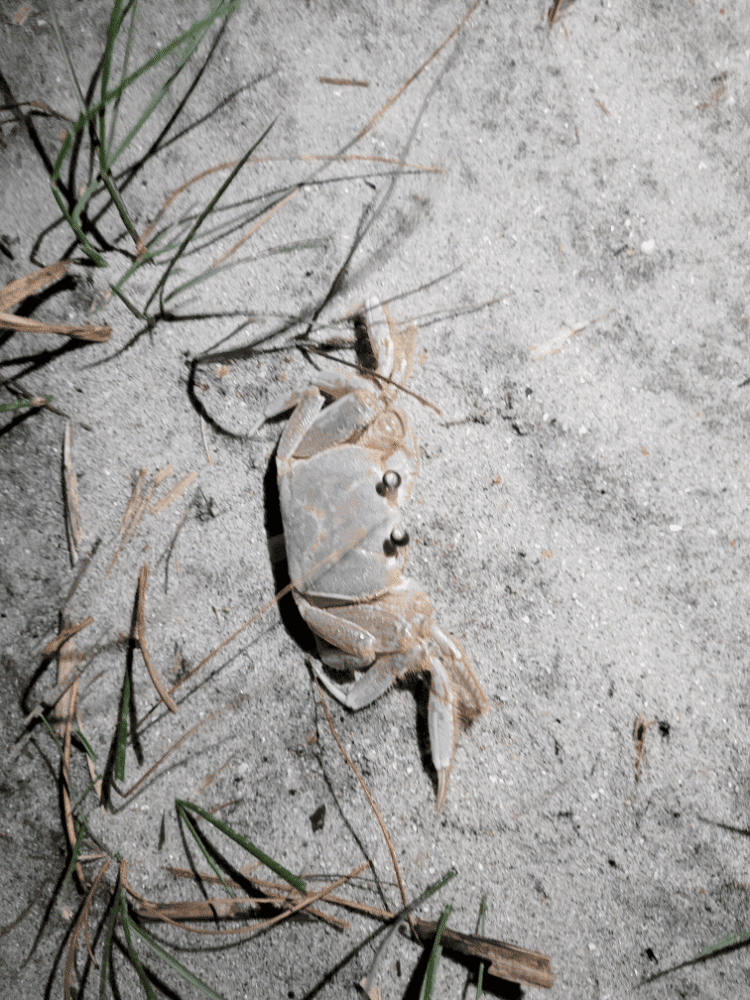 It reminded me of one of my favorite series, The Beach House, by Mary Alice Monroe. This series actually takes place in the historic Charleston area and there are a lot of references to sea turtles and the city of Isle of Palms as well. And I got a few of those books signed from my favorite bookstore in Charleston, Buxton Books, as well! So this was a super cool moment for me!

Enjoy The Wild Dunes Resort
We actually didn't get out too much to explore Isle of Palms, SC and surrounding areas this trip. Mainly because we had SO MUCH FUN at the Wild Dunes Resort. You really have everything you need there.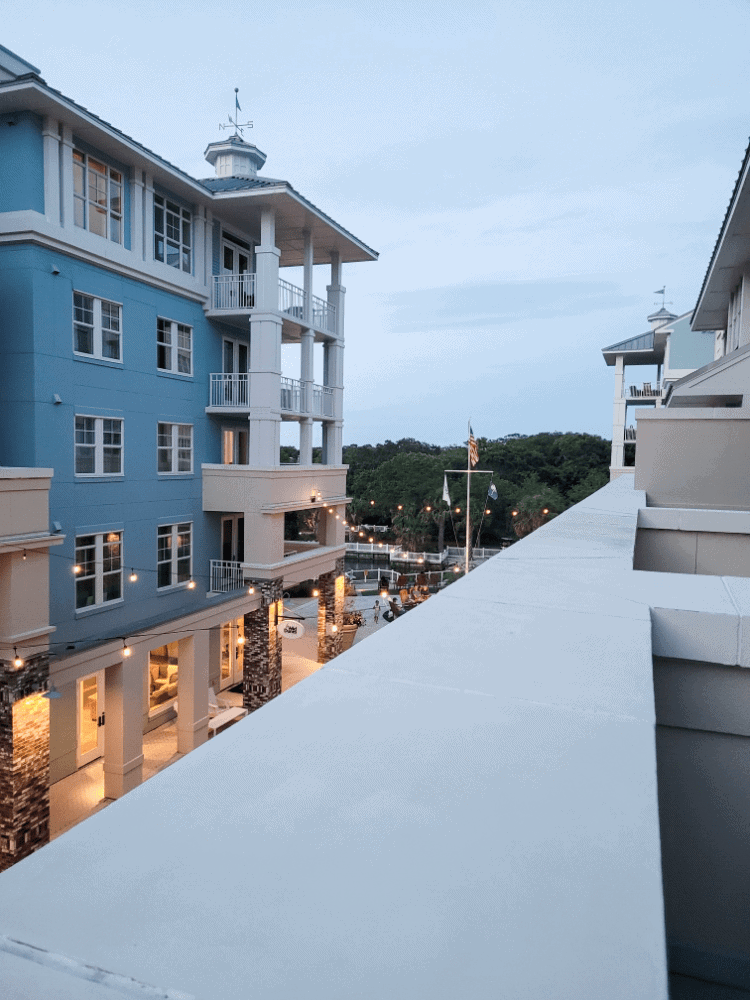 And if you don't want to leave the resort, you don't have to. There's plenty of restaurants and shops and activities for you to enjoy while staying there. Which makes it so nice and convenient. It really makes you feel like you are on a true vacation when you don't have to worry about anything! This really is a perfect place to stay for a family vacation.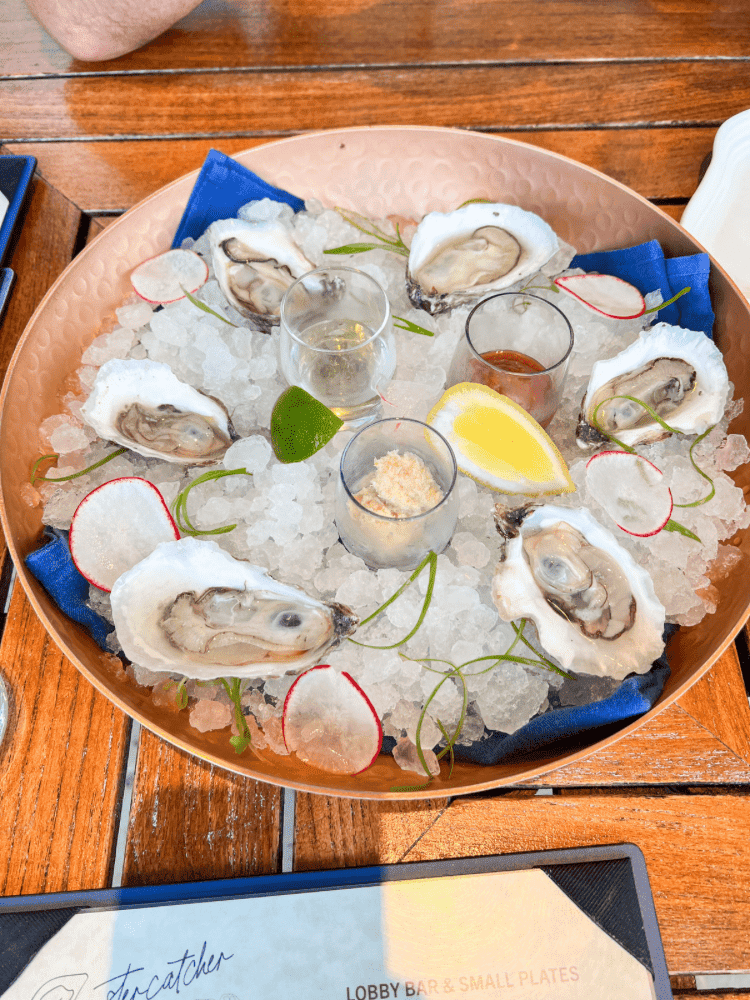 If you're a golfer, they have a great links course you can enjoy because of their world-class golf courses there! They also have volleyball courts and plenty of things to do for the whole family.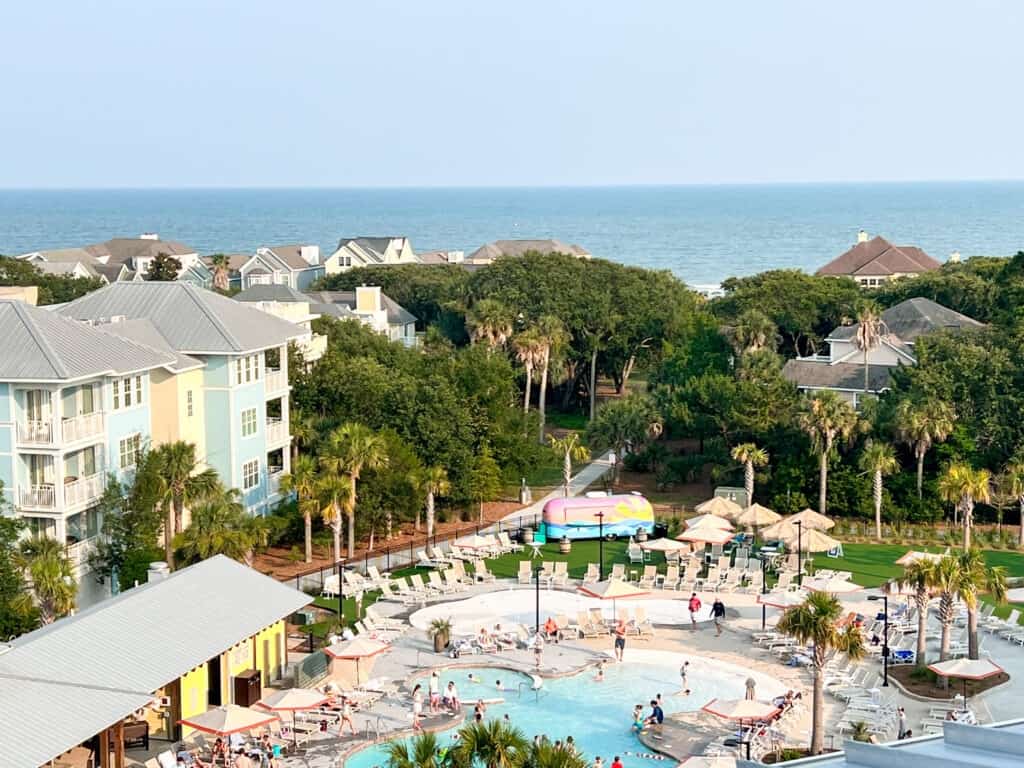 The resort is actually really big and they have both condos and beach houses that you can rent from as well. The houses here are too cute and actually remind me of Rainbow Row in historic downtown Charleston as well.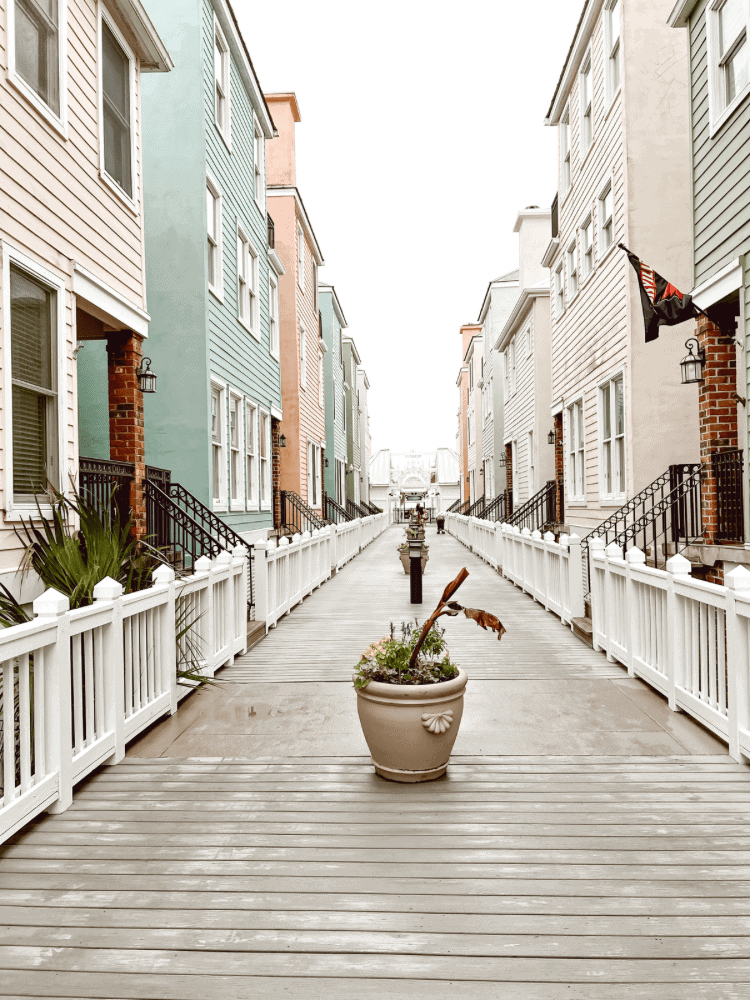 There are plenty of water activities and pools at the resort too. There is even an adults only pool, but we mainly stayed at the main pool seeing as how it was close to all the restaurants and shops!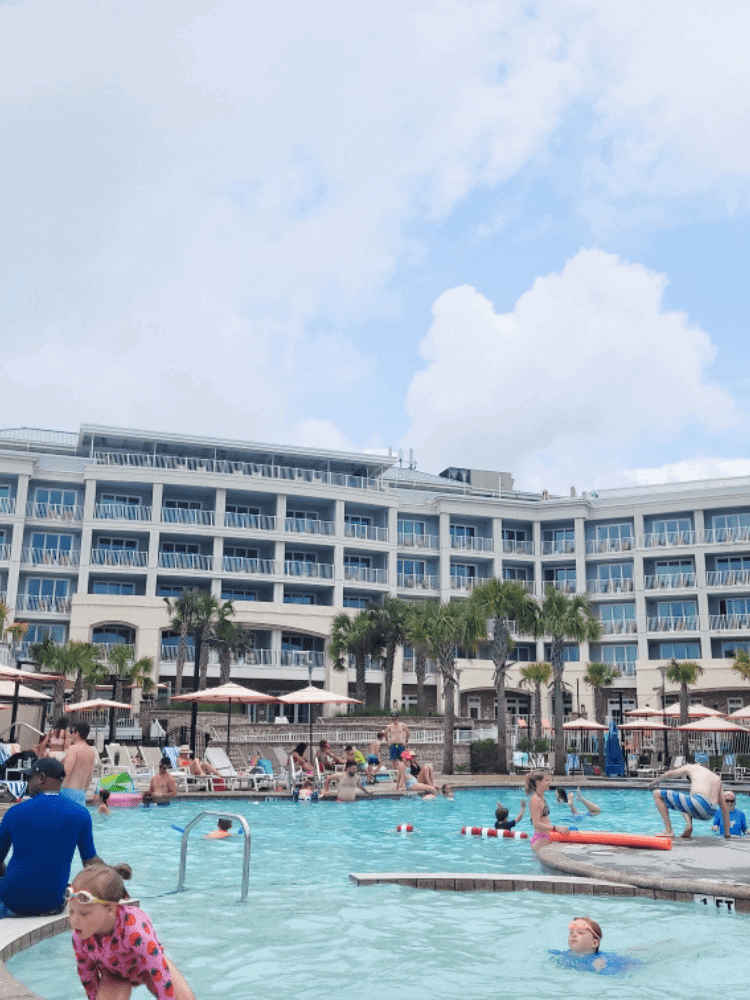 You can even book a relaxing day at their spa too, if you preferred that over the beach. I woulda loved to try that out too, but you just can't keep me away from the sunshine and beach while I am there! And to top it all off, they have the cutest little boutique there as well. I got an adorable Wild Dunes sweatshirt there as a fun souvenir to remember our trip!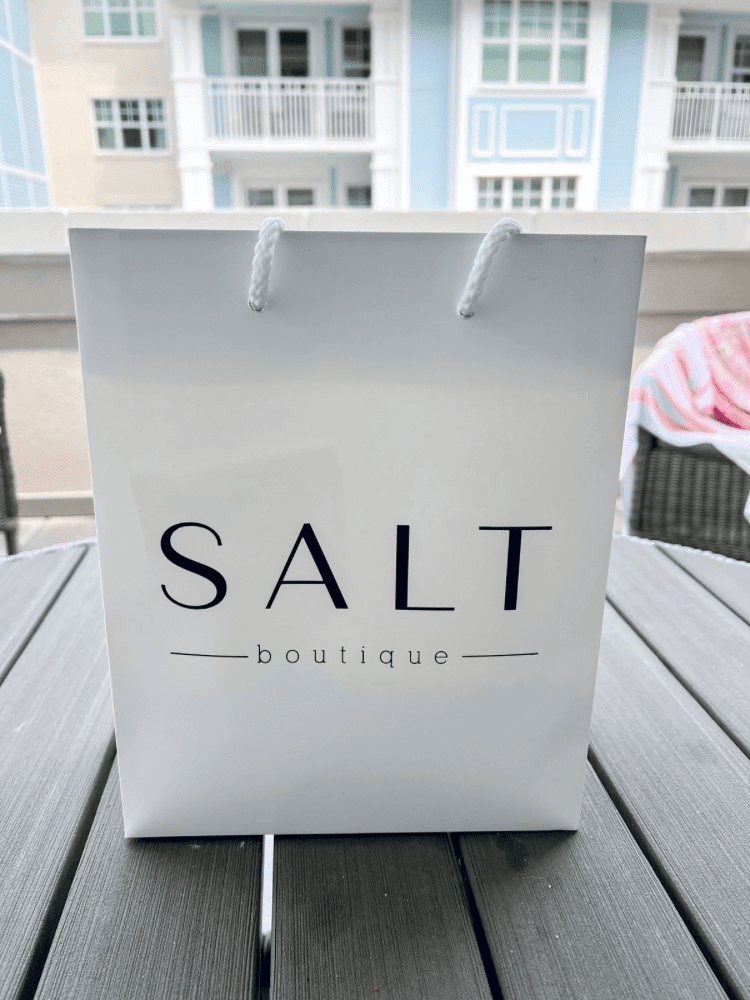 Best Restaurants In Isle of Palms
I think one of my favorite things to do in Isle of Palms is to just eat as much fresh seafood as I can. And really, most of the best restaurants we went to, were right in the resort. So we didn't even have to leave to enjoy a great meal!
We absolutely loved Coastal Crust in the resort. We loved it so much, we went there twice in one week. The pizza is phenomenal and we loved having leftovers by the pool the next day too!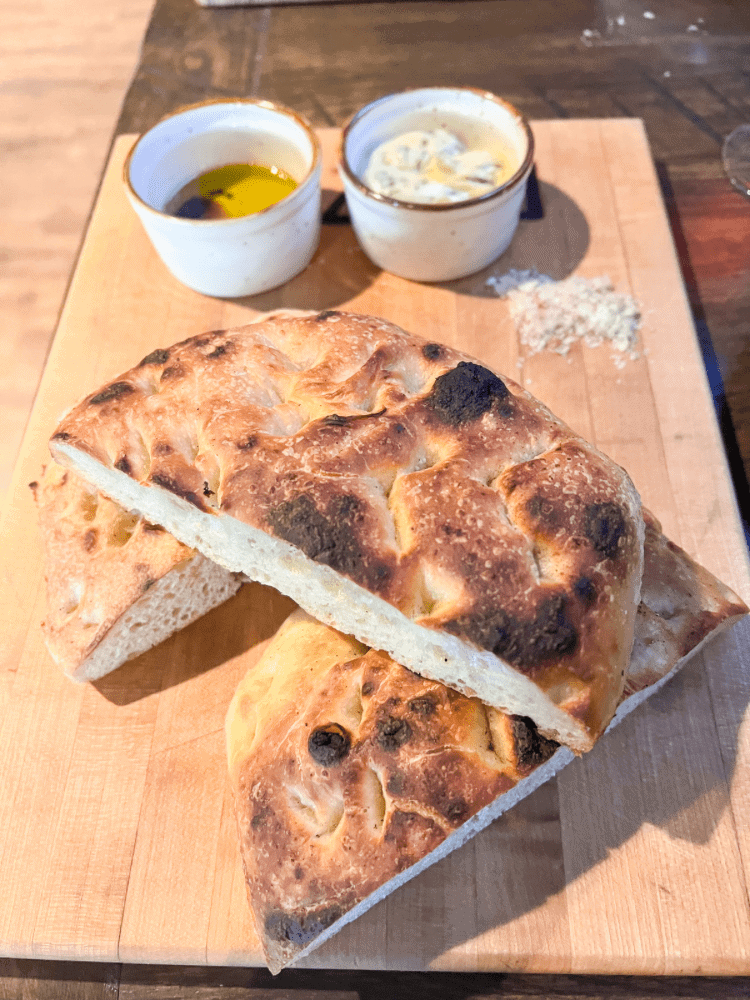 Another great lunch by the pool option is their "Tacos & Tequila" food truck. It's actually a renovated airstream and they serve the best tacos and chips and queso in the world there! We literally had that almost every day for lunch!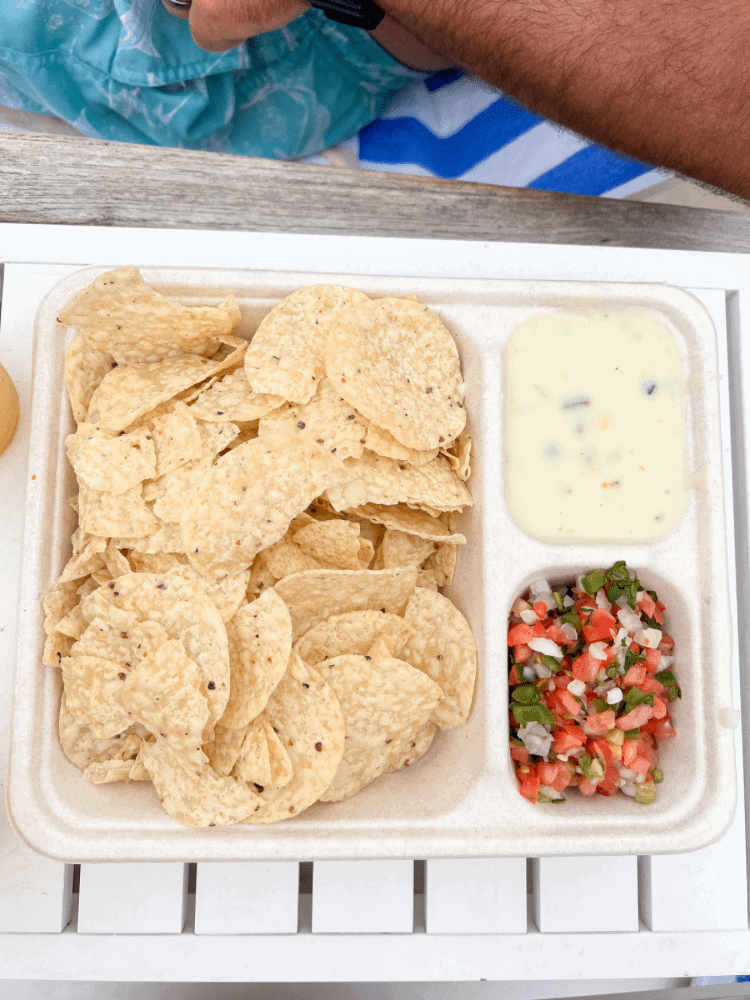 Another great restaurant on site is their Coastal Provisions Restaurant. We went there for dessert one night and it was incredible. However, it is a bit pricey so be aware of that beforehand!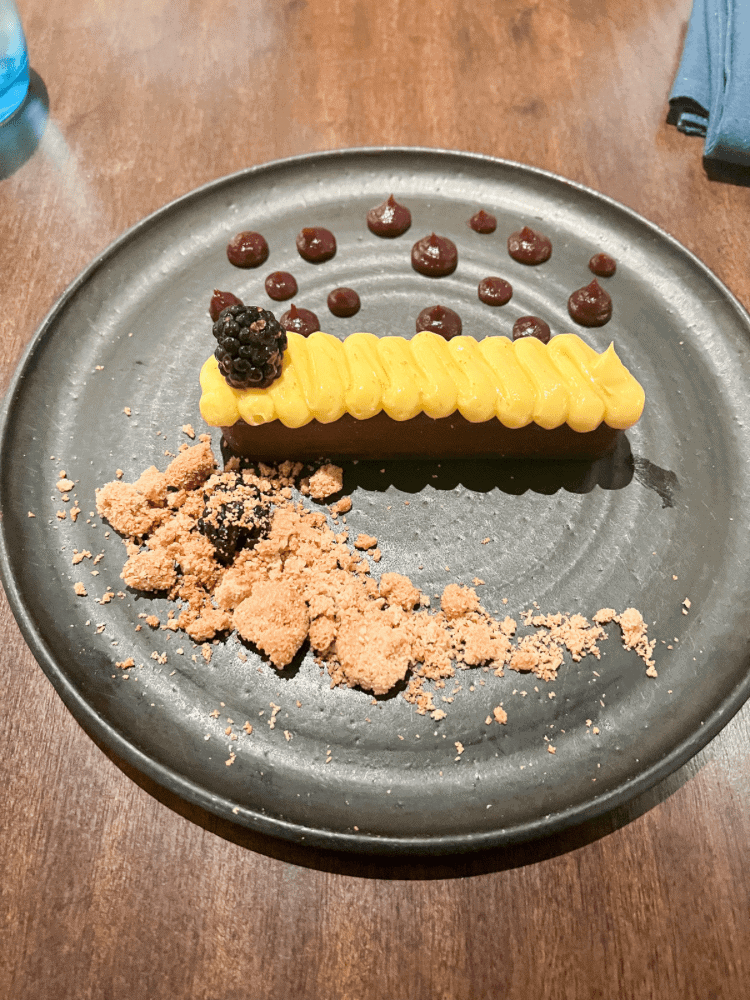 ​The resort even has a rooftop bar that offers incredible views of the Atlantic Ocean from the top. I loved just sitting up there and watching the boats and ships pass by! You can see miles of beaches from the top as well.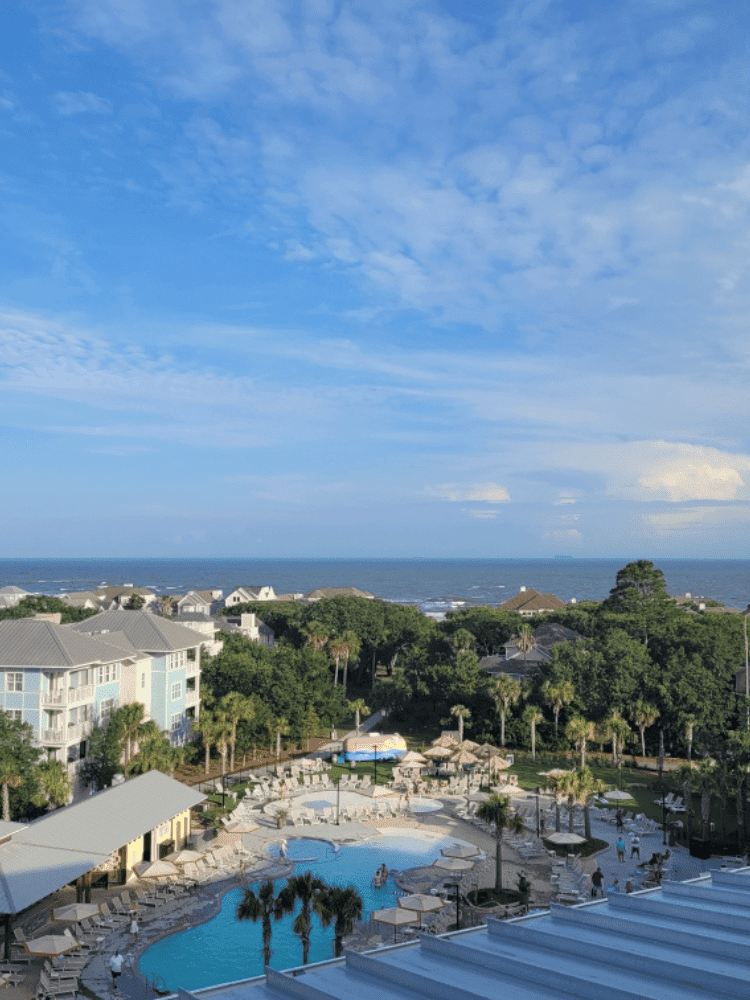 And, don't forget dessert! The resort also has the cutest little sweets shop, where you can get delicious ice cream or other sweet treats to end your evening with as well!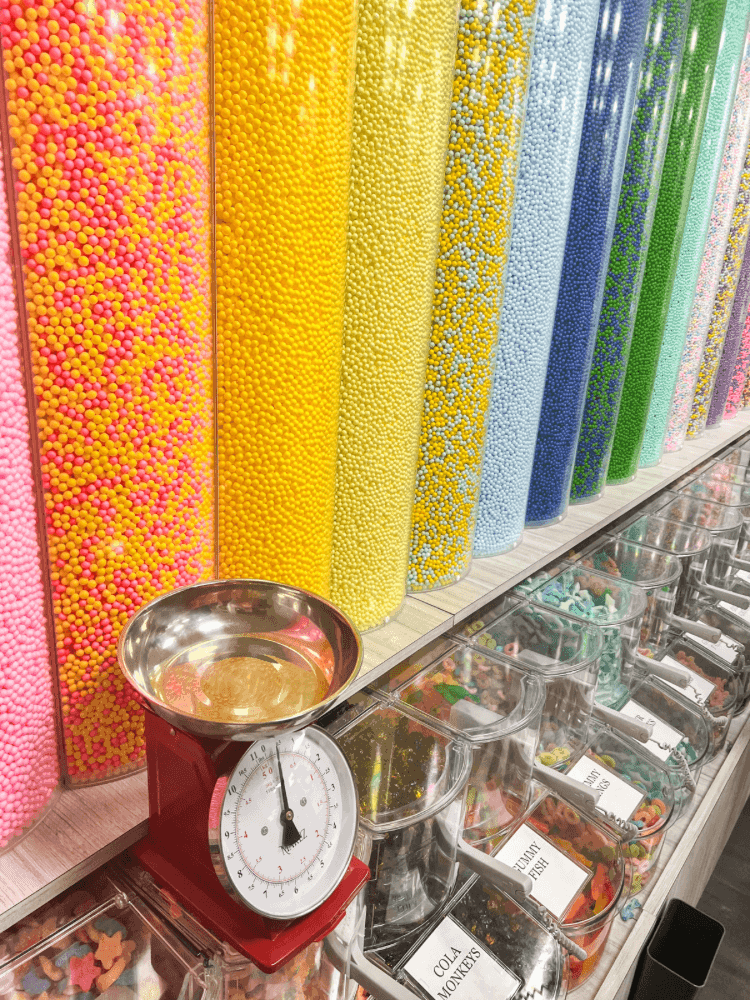 We did a short drive into downtown Charleston as well for a couple of nights for dinner. We ended up at some of our favorite places, Hall's Chophouse and FIG, which is located right on King Street. Again, that's another pricey place, but it's delicious and great for celebrating! Or just if you want a yummy meal while on vacation!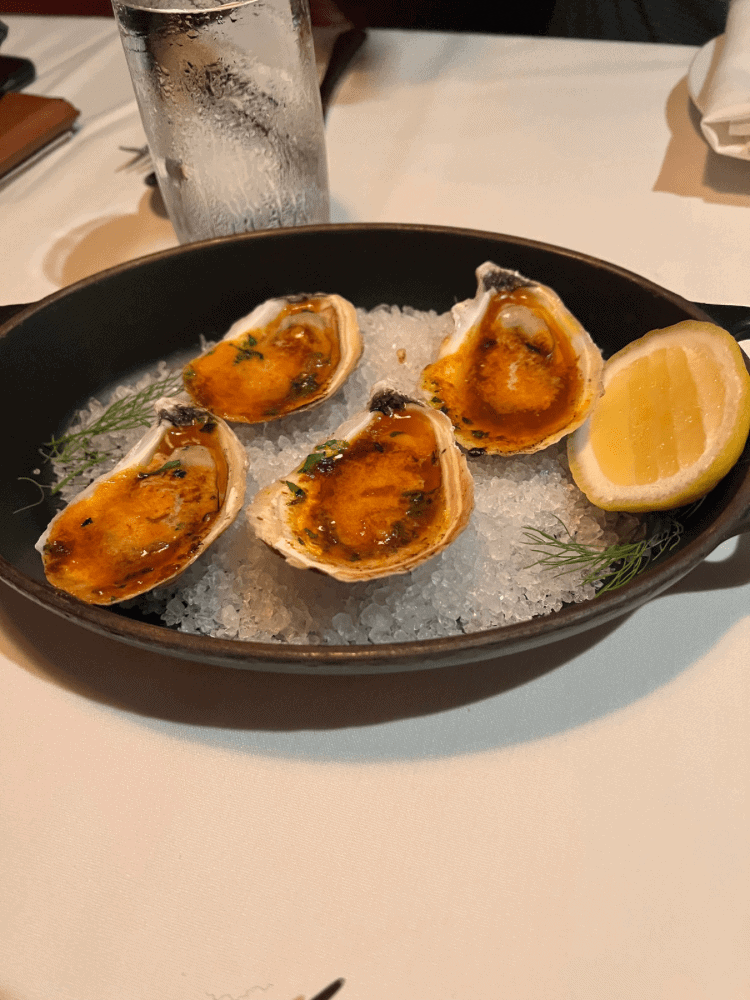 Some other of our favorite restaurants are located right on Shem Creek, which is very close to the Isle of Palms as well. We love going to Saltwater Cowboys, and this time we got to sit up top and have a beautiful view with out delicious dinner!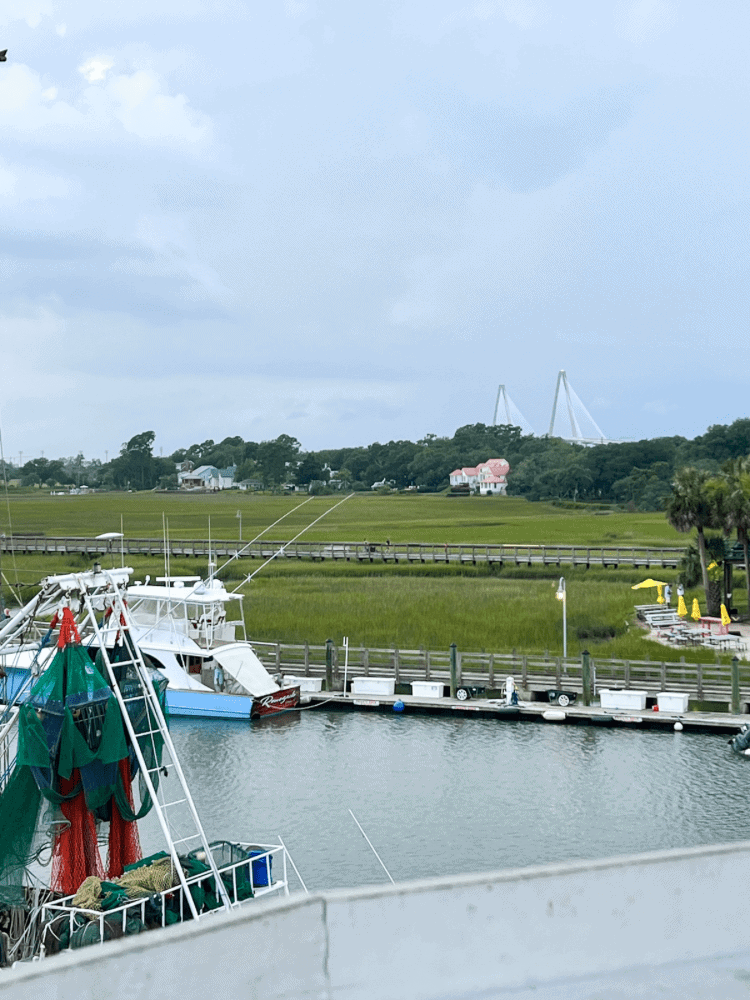 I shared more about things to do in Shem Creek when we stayed over in Mt Pleasant, because it is so close to that area as well. Another restaurant I heard that was amazing was Acme Lowcountry Kitchen. Unfortunately, we ran out of time and wasn't able to try that out. But, it's definitely on our list for next time for sure!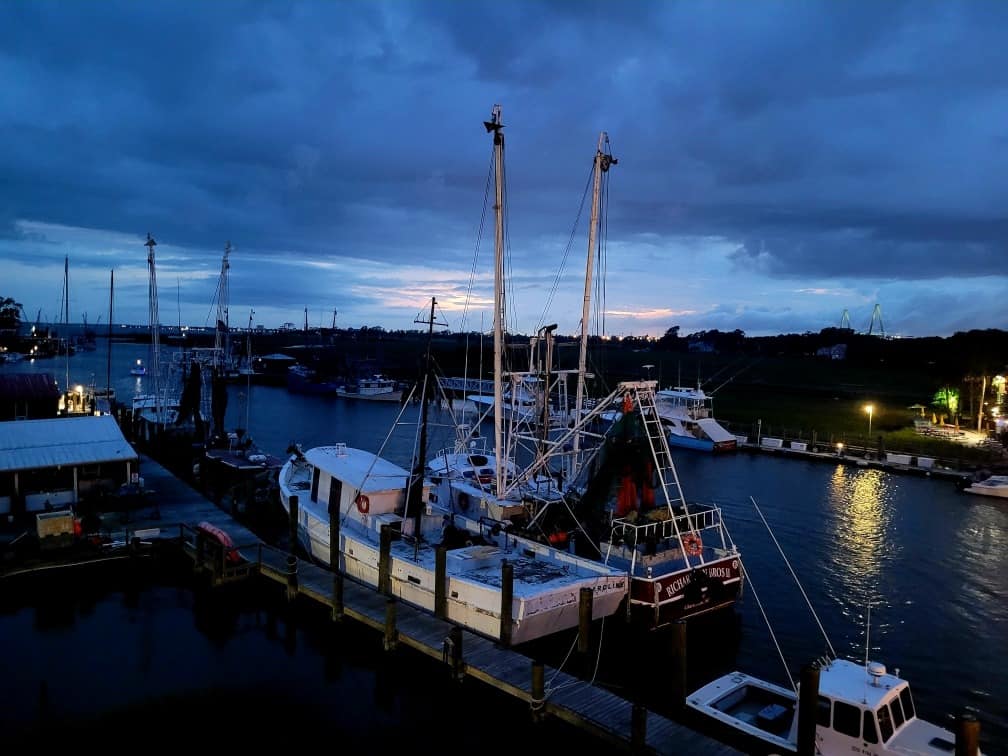 Driving Around Isle of Palms
Another fun thing to do in Isle of Palms, is to just drive around and explore! Like I mentioned above, you are so close to many beautiful beaches, you don't have to stay right at Isle of Palms the whole time!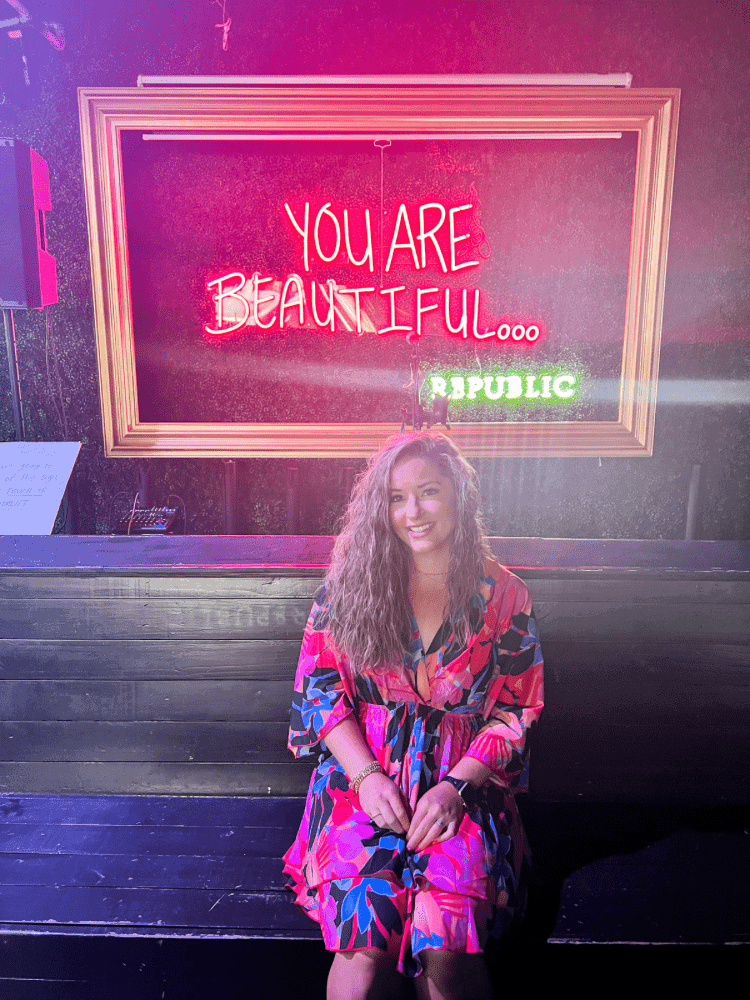 You could drive over to Folly Beach or any other public beach around. They all have easy beach access points. Just be sure to pay attention to the parking signs! They are sticklers when it comes to parking violations over there.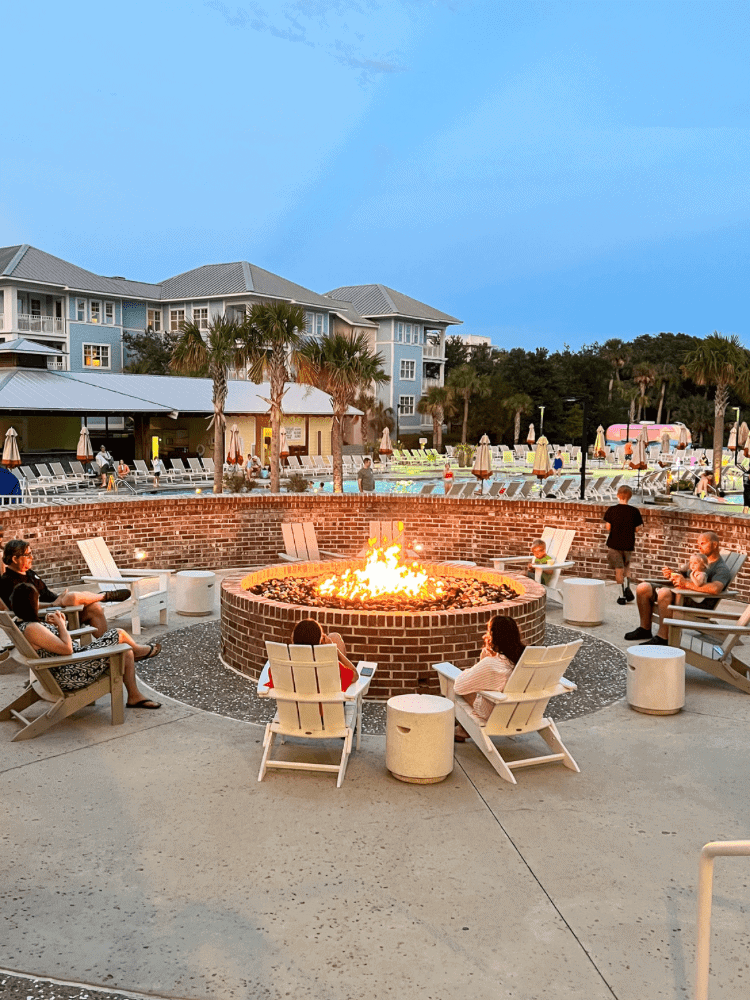 Also, on Isle of Palms, there is a fun row of brightly colored houses that you can drive by as well. Such as the Flamingo House, which as you guess it, is all decorated in hot pink, complete with Flamingos! Or the Margarita House, which is a lime green color, complete with margarita decor all round. It's also fun just to see the regular beach houses since they are all so beautiful!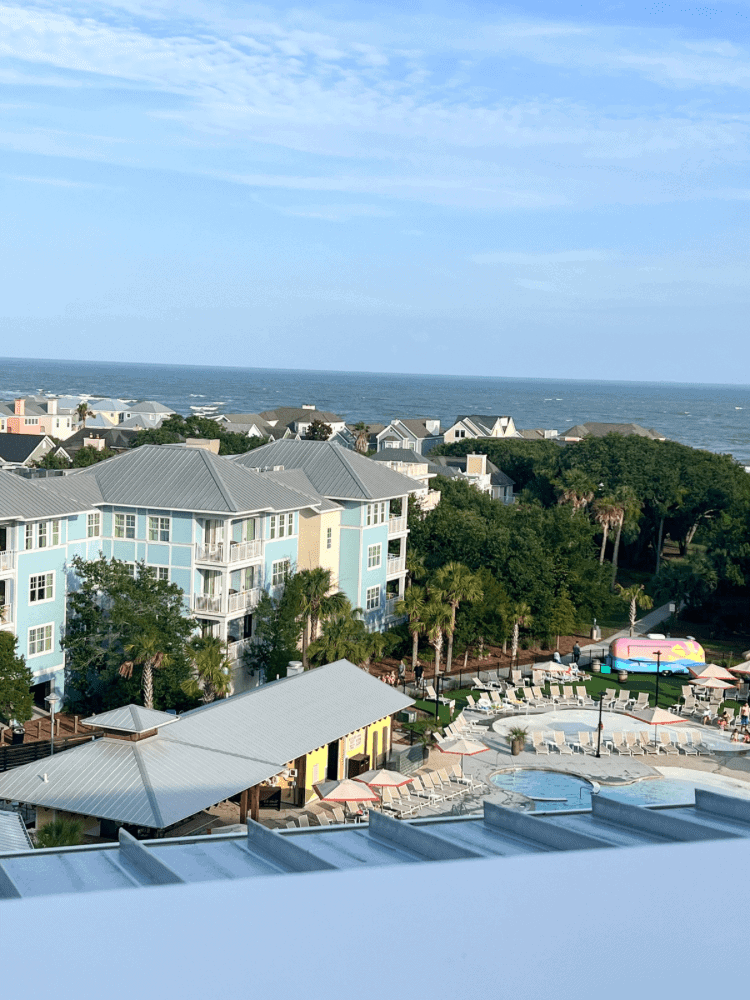 We like to daydream that one day we could have a beach house like that as well! I would die if I had a house with front beach access!
Why You Should Visit Isle of Palms
Well, as you can see, there are plenty of fun things to do in Isle of Palms! It really is a great place to visit and I highly recommend staying at the Wild Dunes Resort.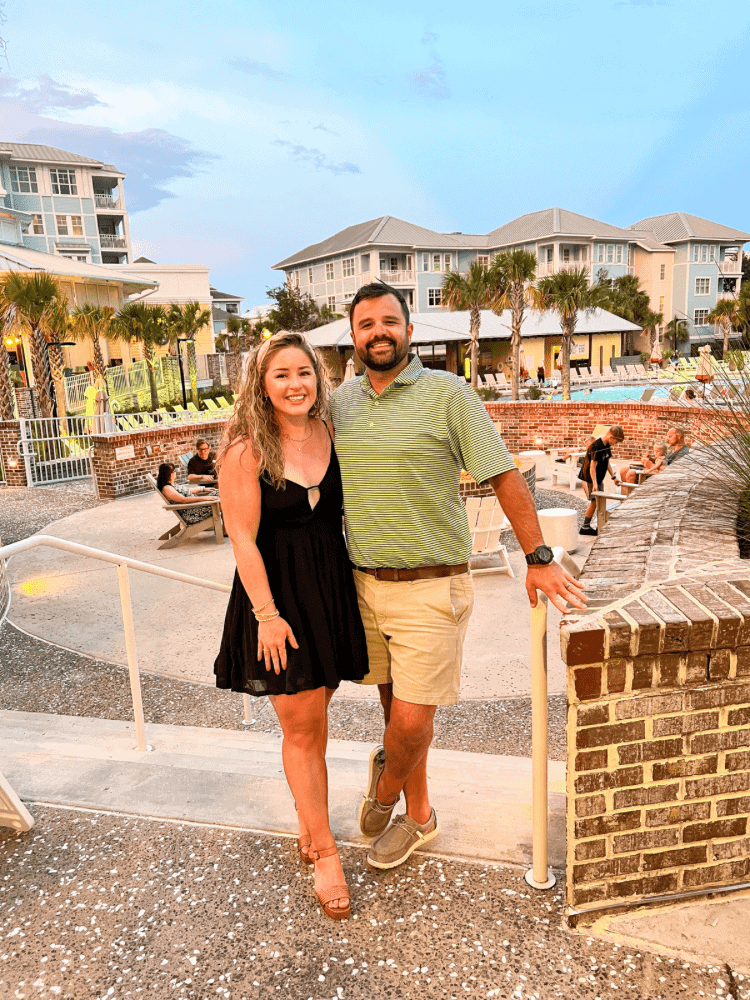 I think this was the first vacation where we really just stayed in place mostly and didn't venture out too much. Which was so nice! It really made it feel more relaxing and enjoyable that way. And even though the weather wasn't 100% ideal, most days we did get rain, we still had an amazing time! And we will definitely be back to Isle of Palms for sure! Have you ever been here before too?! And if so, what did you think? Let me know below!