You know I recently just shared my Top Ten Christmas in July Recipes and my Seven Easy Christmas in July Crafts, so now I figured I would share my Top Five Christmas in July decoration ideas. Whether you actually want to deck your halls out in July, or start prepping and getting things ready, either way is perfect for a Christmas in July celebration!
I am sharing five different ideas that can either prepare you for the holiday season, or you could use them as July decorations to enjoy now! I know the cozy glow of Christmas decorations makes me so happy, so even though it is the middle of summer, these ideas are sure to boost your mood no matter what!
If you have an artificial Christmas tree like we do, you could even go ahead and put it up for a few days this summer! However, I am not going that far out for Christmas in July this year. But if you do, you definitely should! I just don't feel like dragging out all the boxes right now!
And if Christmas in July isn't your thing, don't worry! This is my last installment to the series, seeing as how we are nearing the end of July anyways, so you won't have to see any more Christmas madness over here! At least not for another few months!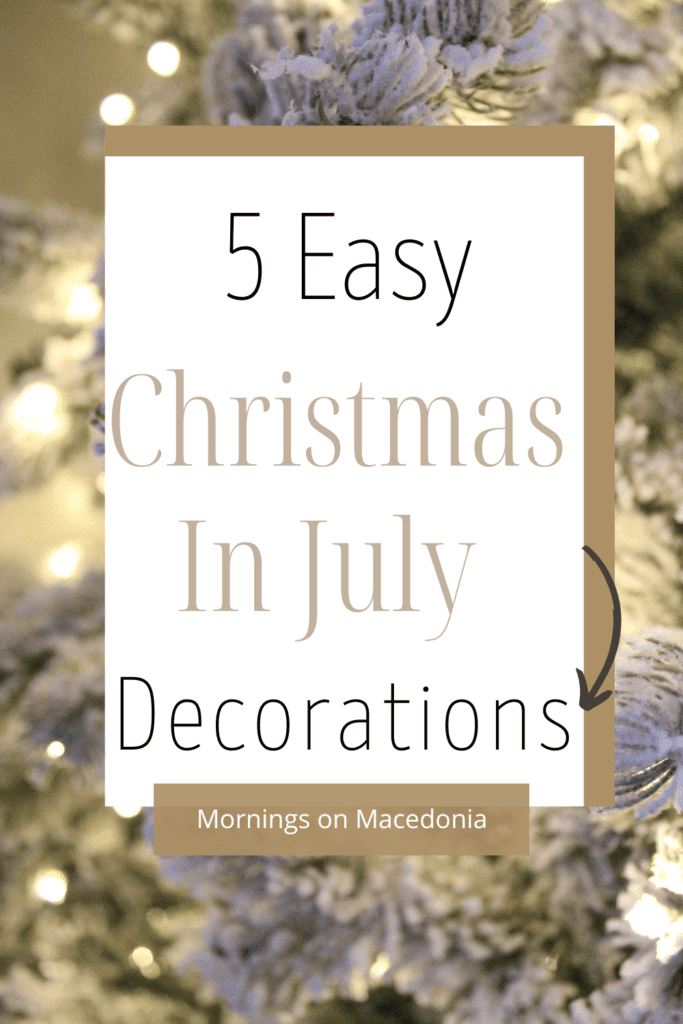 This post contains affiliate links. Click here to read my disclosure policy.
1. DIY Mercury Glass Ornaments
These DIY Mercury Glass Ornaments are number one on my list of Christmas in July Decorations for a reason! They were my absolute favorite DIY project to do last Christmas and I definitely plan on doing more this year.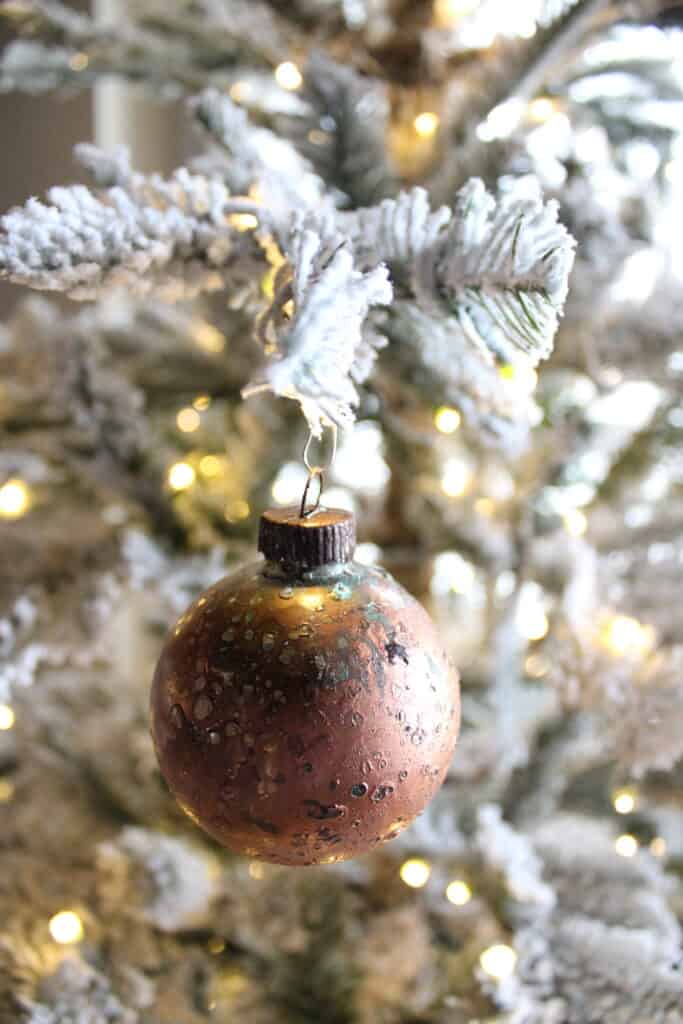 And why not do them now so I don't have to do them around the hustle and bustle of the season?! This would save me so much time! I always have so many great ideas for Christmas decor, but somehow I never have time to do them. Starting in July would definitely help me keep on track! And that way I can enjoy a fun Christmas this year, being all nice and relaxed!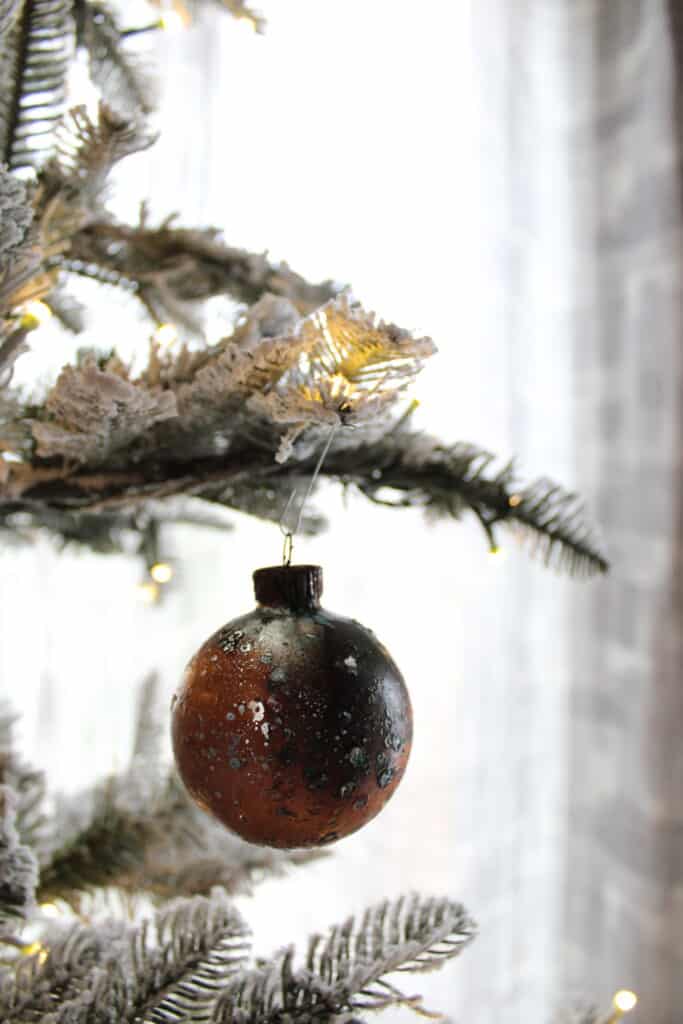 So if you're like me and want to get a head start, definitely try making these beautiful ornaments! They look expensive, like you bought them from Pottery Barn! But, they are relatively inexpensive and very easy to make!
​All you need is some plain glass ornaments and some spray paint and vinegar and that's it! Be sure to check out just how easy they are to make. And the best part is you could totally customize them too.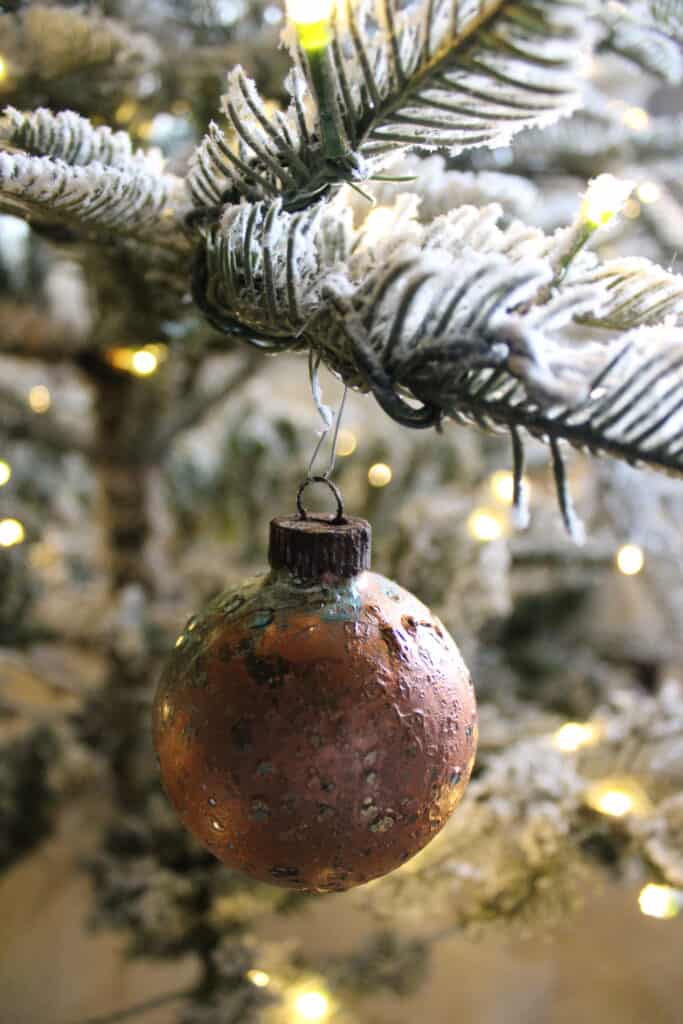 I used a copper color spray paint for them, but you could use whatever color that would match your decor better. Gold would be really pretty too! And the way they glow against the Christmas lights on the tree is absolutely stunning! You will definitely love these DIY ornaments!
2. Vintage Christmas Spice Tins
Get into the holiday spirit and make these cute Vintage Christmas Spice Tins this July! And if you're not in the mood to make them quite yet, be on the hunt for some antique spice tins while you're out and about in this summer heat!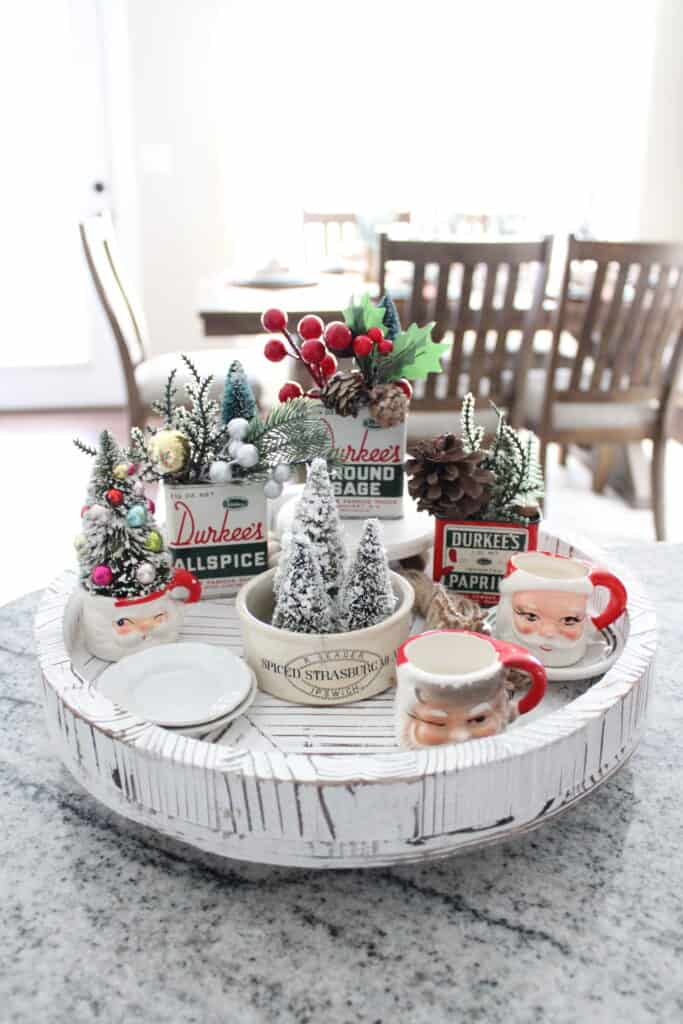 They can be a little tricky to find, so if you start now, you should have plenty to make these Christmas spice tins by the actual time it arrives! But, if you have all the supplies already, now is the perfect time to go ahead and make these cute little decor pieces.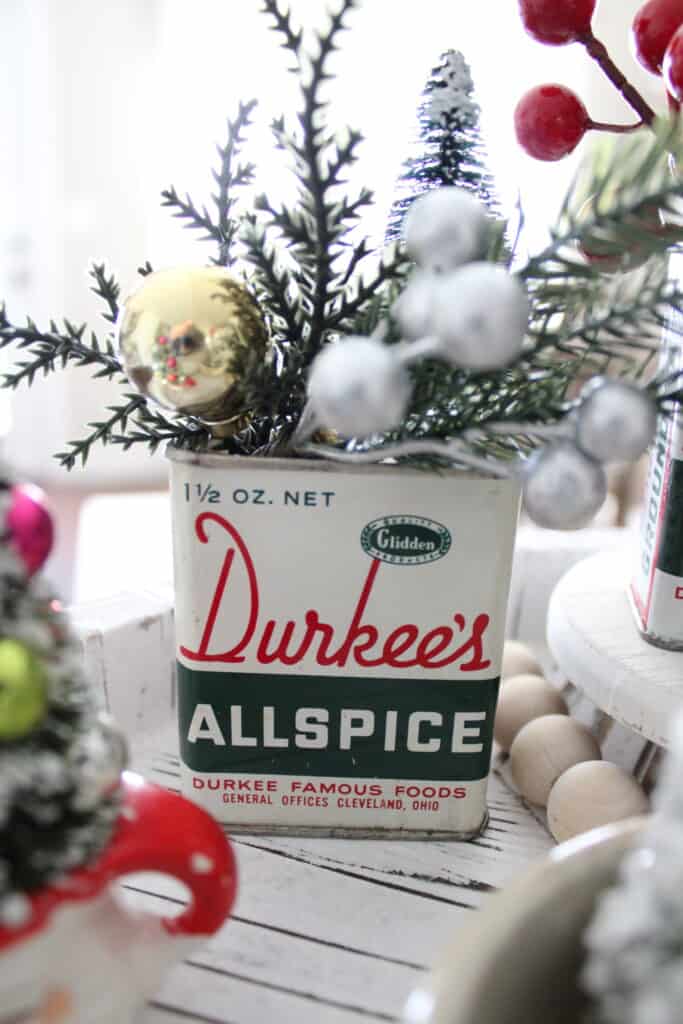 ​That way, again, you don't have to worry about making them during the busy Christmas season. Turn on your favorite Christmas movie, and get to crafting!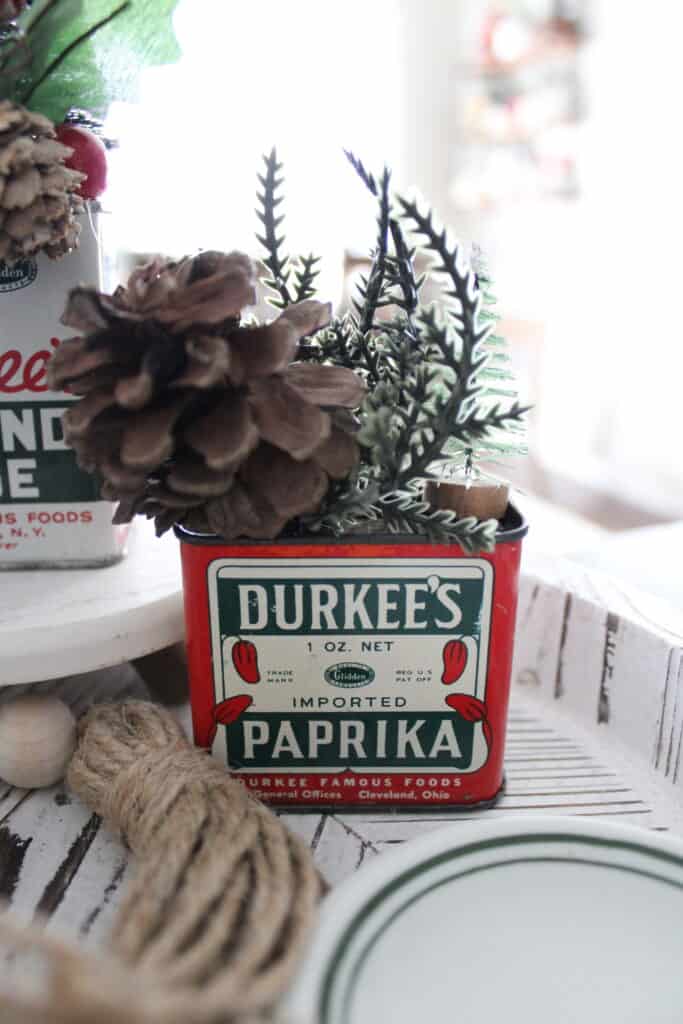 3. Hot Cocoa Bar
I'm not sure how you couldn't get in the Christmas spirit by making a hot cocoa bar at home! My hot cocoa bar is always my favorite part of my Christmas decor every year. So why not bring some Christmas cheer into the summer months and have a little hot cocoa bar?!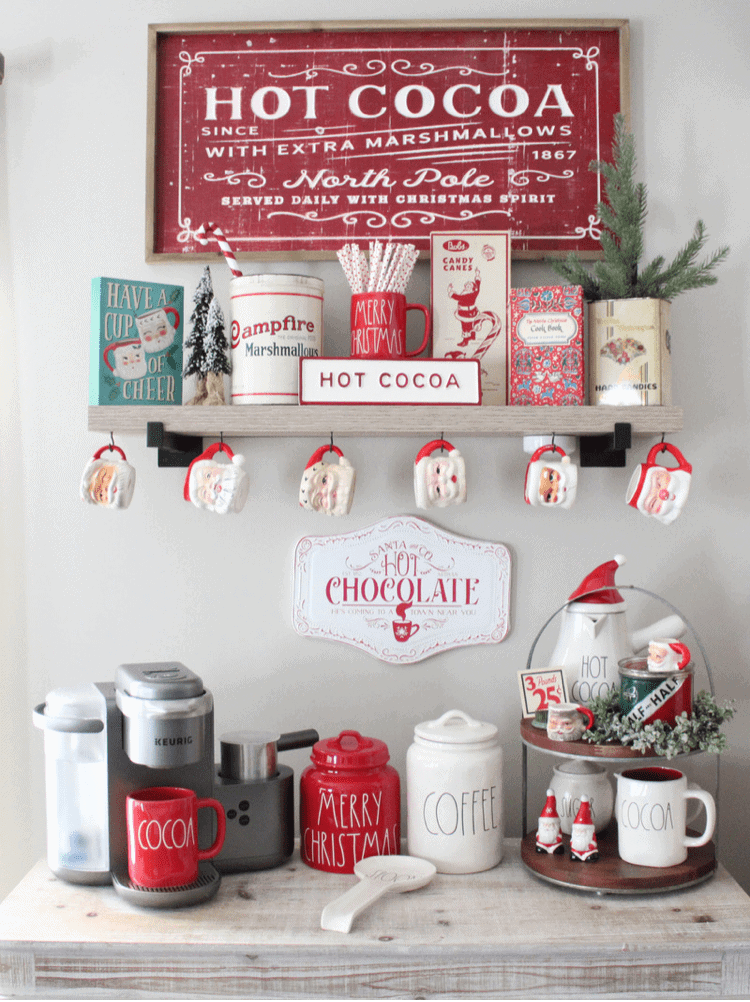 You could even make it more of a summer twist and do a frozen hot chocolate bar instead! You could crush up some candy canes and place it in a clear jar for both decor and serving, and put out some festive Santa Claus mugs!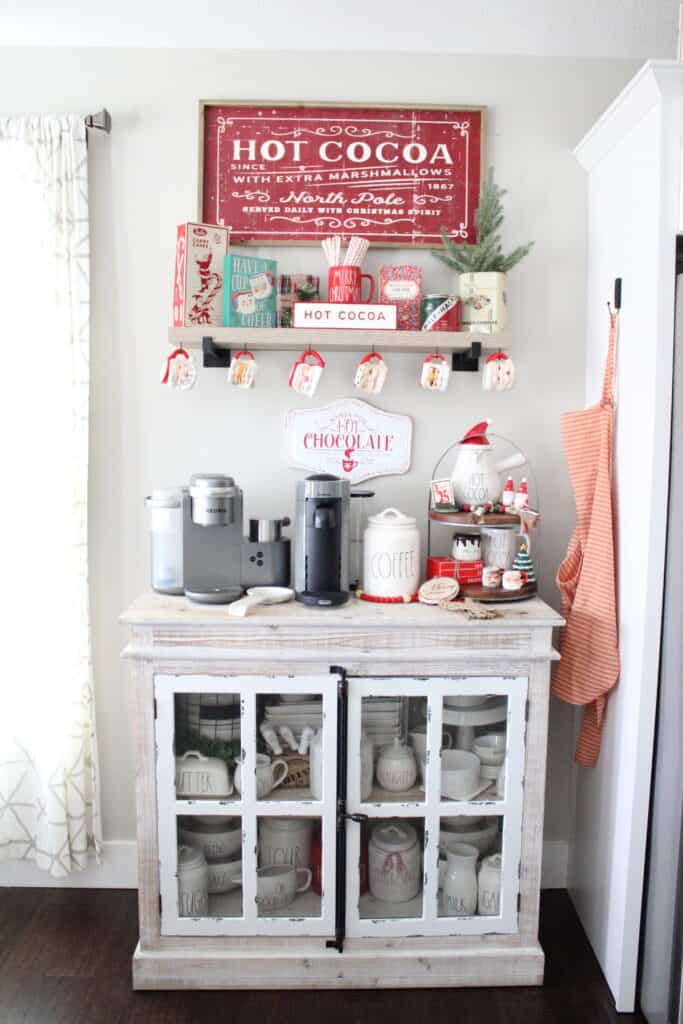 Have an ugly Christmas sweater party and invite some friends over to enjoy it! No matter what you decide to serve, a festive drink station is a perfect way to have some Christmas in July decorations in your home!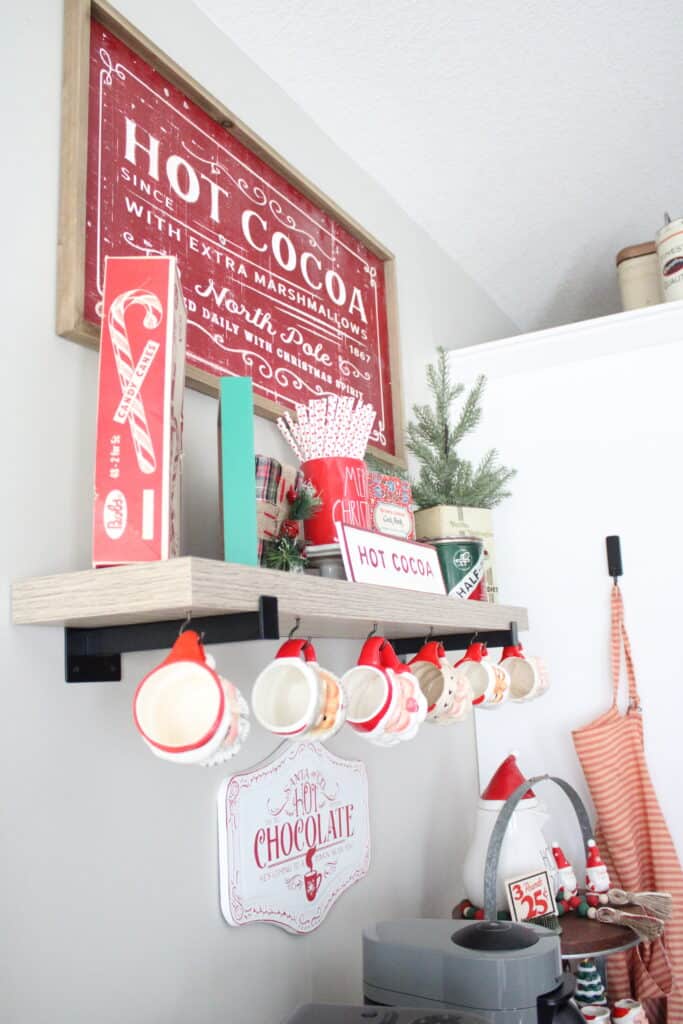 You could also serve some delicious food to go along with it. My recommendation would be to serve some sugar cookies to go along with your hot cocoa! If you're looking for more Christmas in July food ideas, be sure to check out my post I shared a few weeks ago too!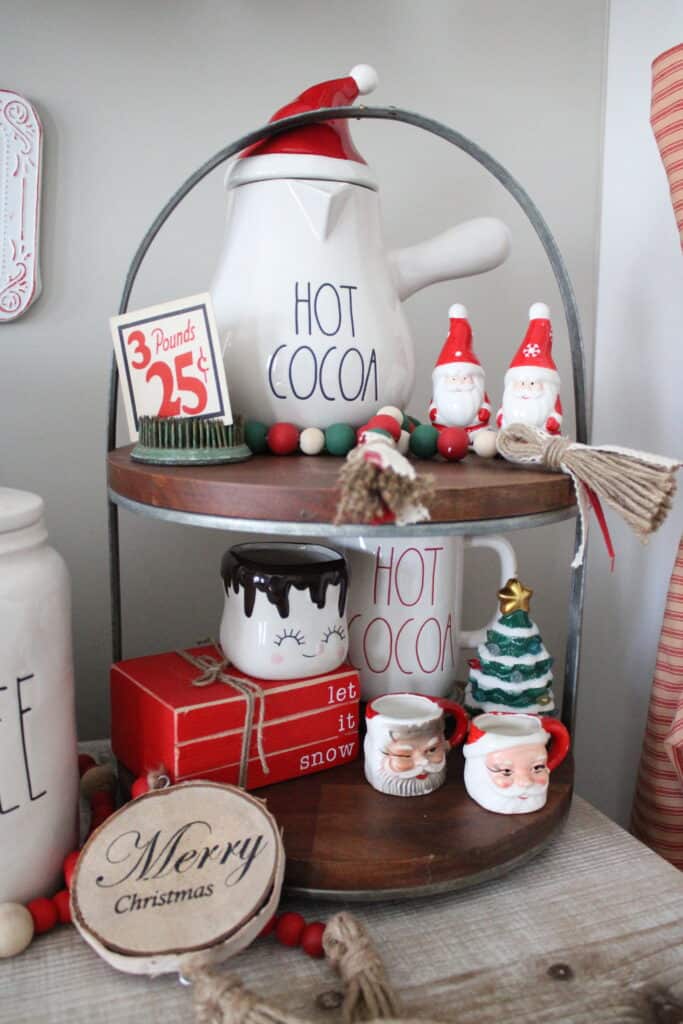 And how great would it be to do it on July 25th, the official Christmas in July date! This could really turn into some fun family traditions that you could do again year after year too.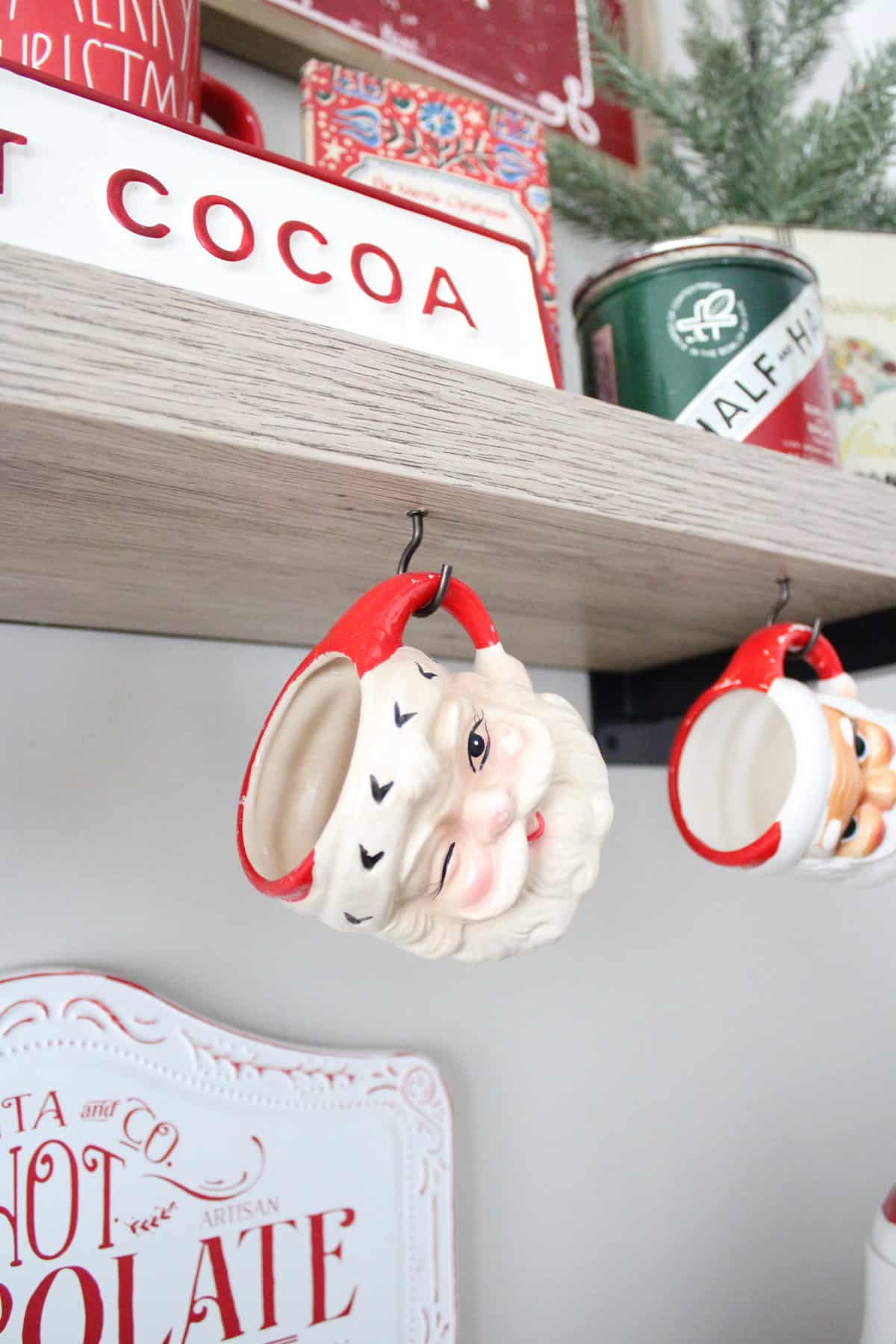 4. Winter Wonderland in a Lantern
If you're tired of the summer vibe and the heat, then why not create a winter wonderland in a lantern?! Beat the heat and pretend you're in a winter wonderland too by creating this fun, handmade Christmas craft!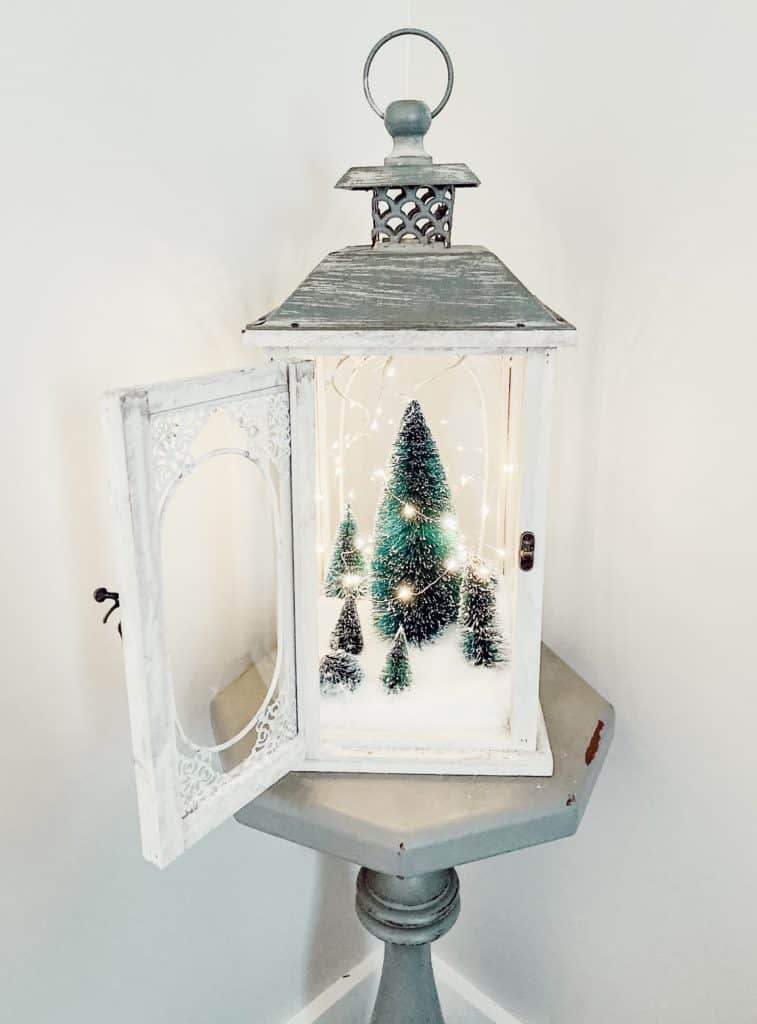 You can easily create this with an old lantern you have laying around too. It's a perfect way to repurpose and upcycle an old piece! This makes for great centerpieces for a dining table or really anywhere in your home!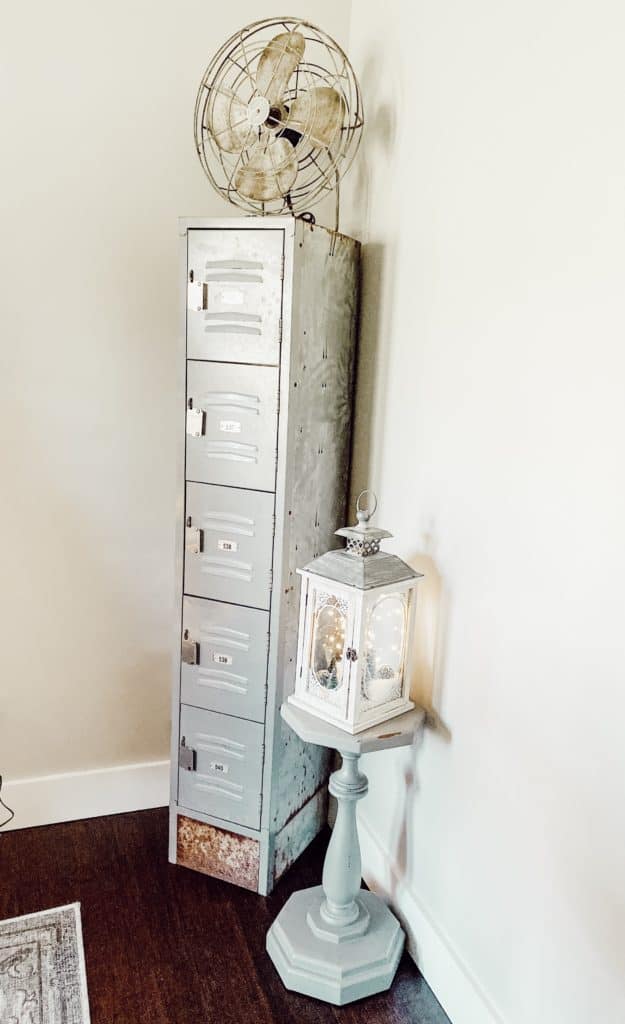 And adding in the fairy lights or twinkle lights inside the lantern gives it such a magical and cozy glow. That way you can enjoy lights without dragging out your artificial tree too! It's a fun way to bring in a little Christmas magic into your living room or really any room in your house!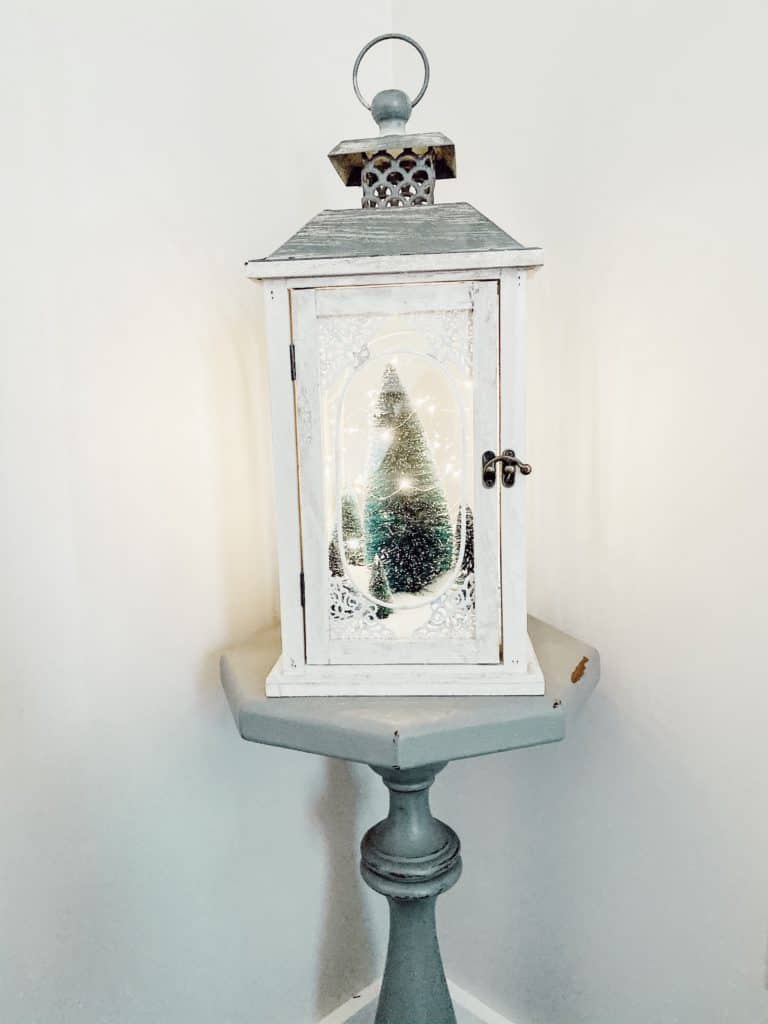 5. Easy and Simple Orange Garland
My last Christmas in July decoration idea is this easy and simple orange garland. You could easily do this anytime of the year, especially July, because all you need is oranges! How easy is that?!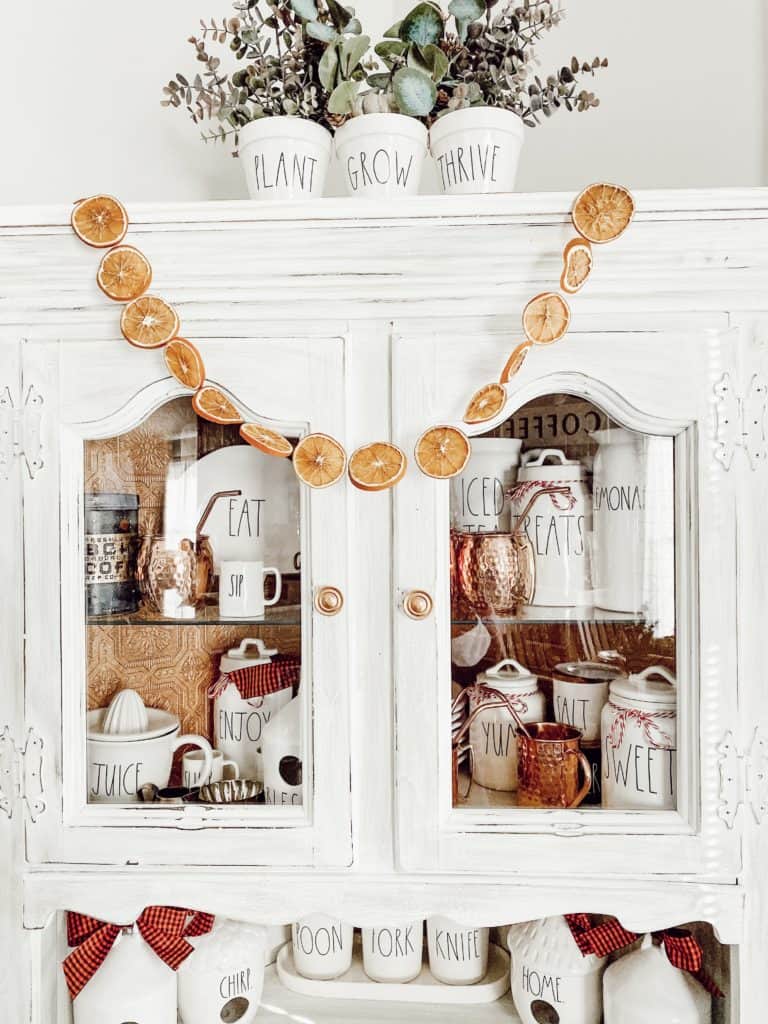 I like to make this easy garland and then drape it over my hutch. Or you can make enough dried orange slices to hang around your Christmas tree too. And plus, the smell of the oranges in the oven makes your home smell heavenly as well!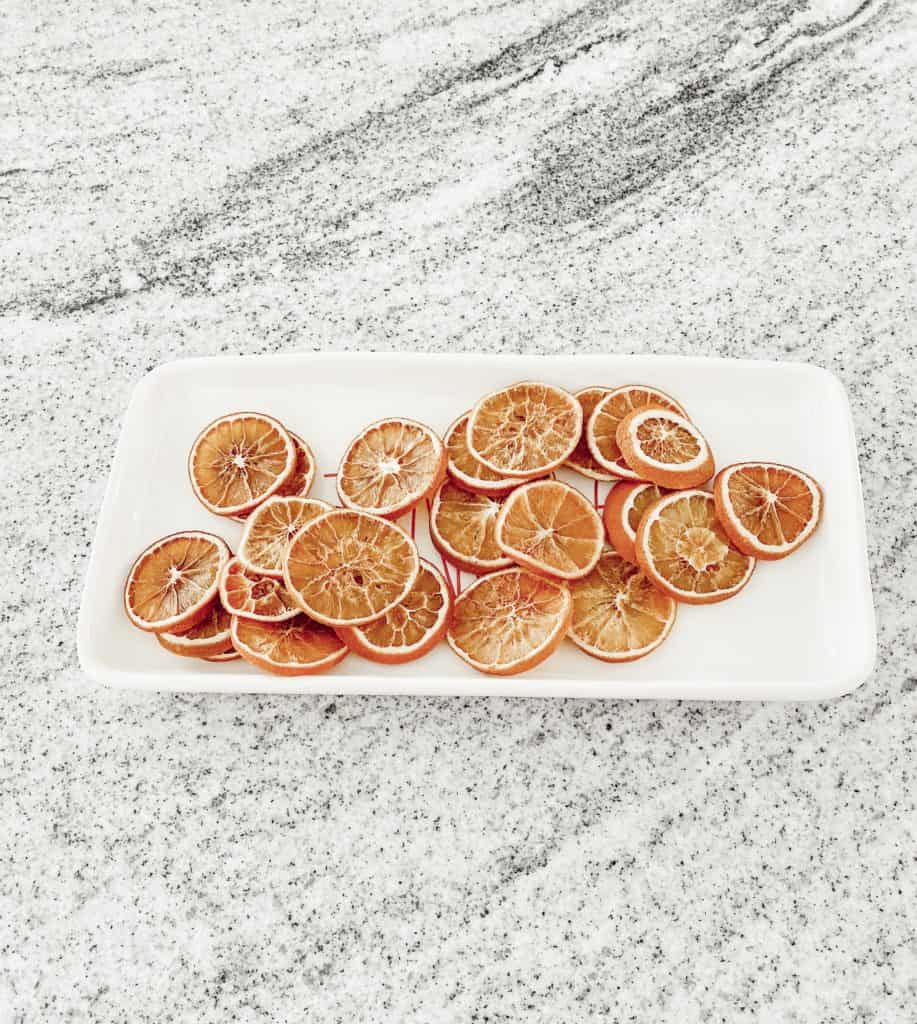 I hope you enjoyed these five Christmas in July Decoration Ideas! And if you're looking for some more complete inspiration for the Christmas season these summer months, be sure to check out my full Christmas Home Tour I shared last year.
That post is chock full of great Christmas decor ideas, both handmade and store bought too! And if you enjoy these Christmas in July activities, let me know below!