If you've been around here long enough, then you know I am an absolute Christmas fanatic. Not only with the Christmas decor, but with the Christmas recipes too! I love to cook and bake around the holidays so I thought it would be a fun time to share all my favorite Christmas in July recipes!
That way, you can test out all these fun and festive recipes before the actual holiday and see if you want to add them into your Christmas dinner this year or not. It definitely gives you a head start on the hustle and bustle of the holiday season for sure.
I love experimenting with new recipes, but sometimes it can be scary if it isn't a tried and true recipe. So now is the perfect time to throw a Christmas in July feast and test out all these goodies I have to offer.
But trust me, you're going to want all these recipes again, not only in these summer months, but again at Christmas time too!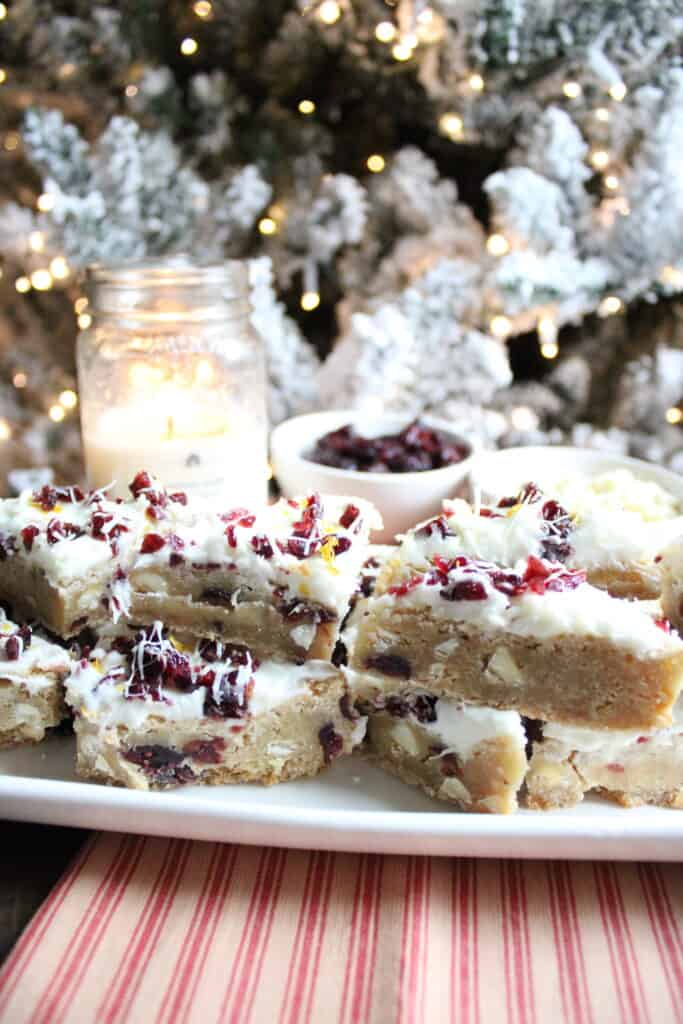 This post contains affiliate links. Click here to read my disclosure policy.
1. Easy 3 Ingredient Sausage Balls Recipe
This easy recipe is definitely one of my go to's. And it's necessarily not just a festive treat for Christmas, but it can be used easily for any July celebration as well.
It's a yummy and delicious appetizer and I'm telling you, if you haven't tried these out before, you will for sure add them into your Christmas rotation after eating a few!
They are the perfect side dish, and I love to make them for New Year's as well. Sausage balls have been one of my favorite recipes for years now and that's why I think they deserve the number one spot on my list.
Perfect for Christmas, July, or anytime in between. Trust me, and make these for one of your next get togethers or parties you have coming up!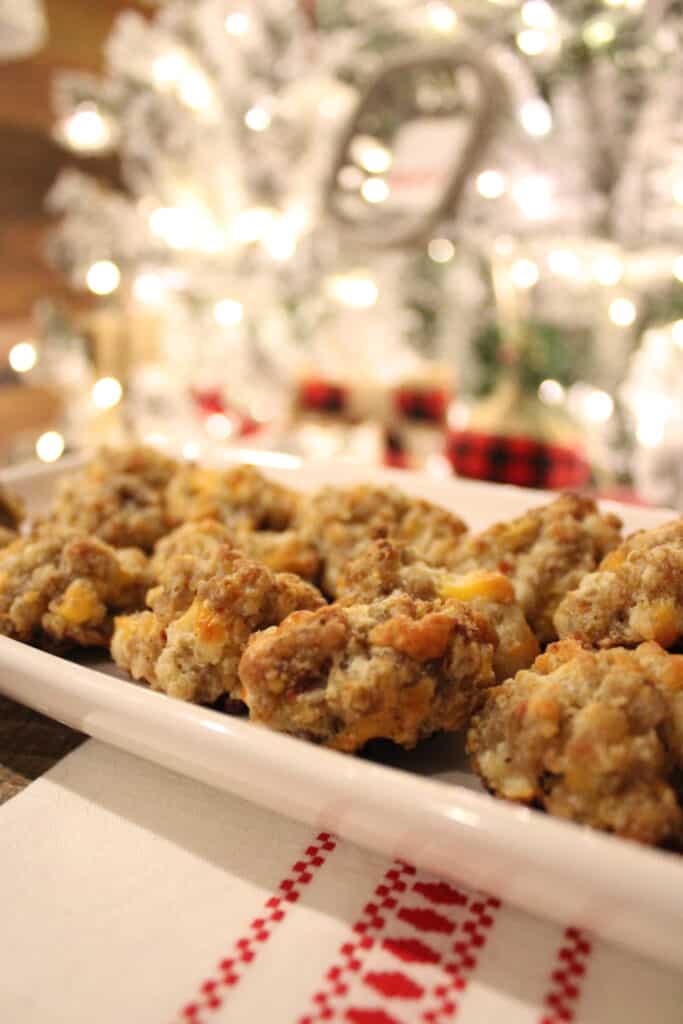 2. Peppermint Mocha
I know we are in the middle of summer, but hear me out. This copycat version of Starbucks Peppermint Mocha is to die for. And it is much healthier than the in store option too! If you love hot chocolate and coffee, this is a perfect combination of the two.
And I do use my Nespresso machine to make this yummy mocha, so now is the perfect time to go ahead and purchase one with all the July sales coming up! That way, you are all ready for making this delicious treat all winter long too! 
Crushing up a candy cane on top of the whipped cream is definitely a festive touch, and makes this creamy mocha look even cuter in person! And who doesn't love watching the Hallmark Channel Christmas movies with a delicious and festive beverage in hand?!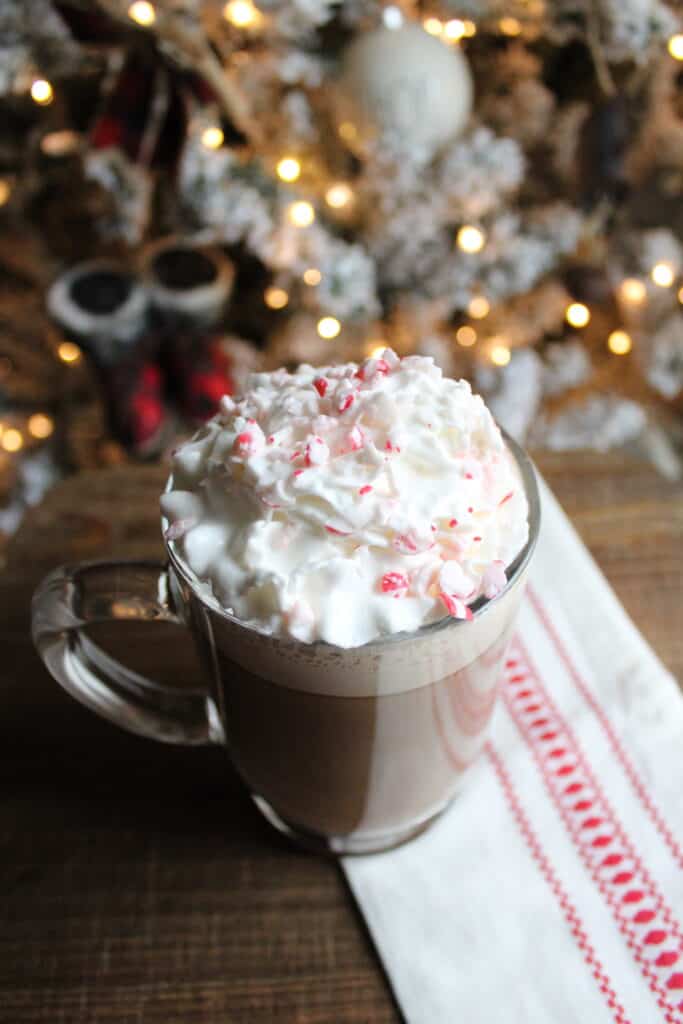 3. Southern Egg Custard Pie
Here is another perfect Christmas in July recipe! Who doesn't love a good pie in the summer?! And this yummy pie will satisfy any sweet tooth you may have!
This Southern Egg Custard Pie is creamy and delicious and did I mention, super easy to make?!
​The buttery crust paired with the creamy, eggnog like filling is another perfect combination that you don't want to miss out on! It's great for both a July party or a Christmas party, because everyone will love it!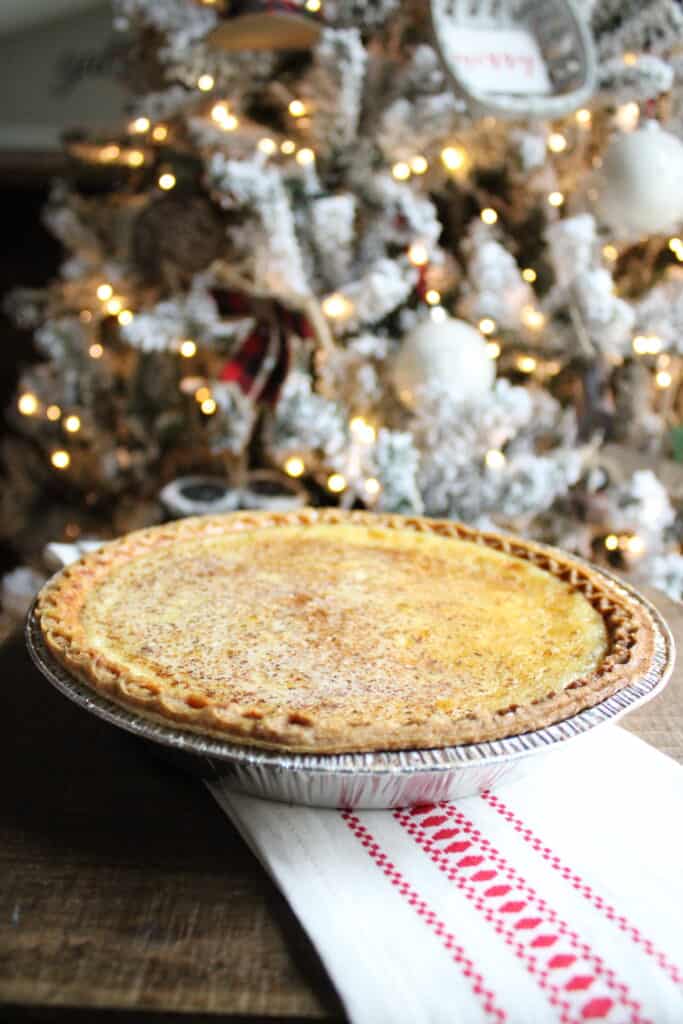 4. Starbucks Cranberry Bliss Bars
Here is another perfect Starbucks copycat recipe! I made these for the first time last year and they quickly became one of our holiday favorites for sure! So now, they are on the current Christmas menu coming up as well.
The bottom of these cranberry bliss bars are chewy and delicious thanks to the brown sugar, and the top is absolute perfection thanks to the delicious cream cheese frosting. They make for a great Christmas dessert, or really any time of the year dessert.
I'm actually craving them right now so they would be perfect for a Christmas in July party!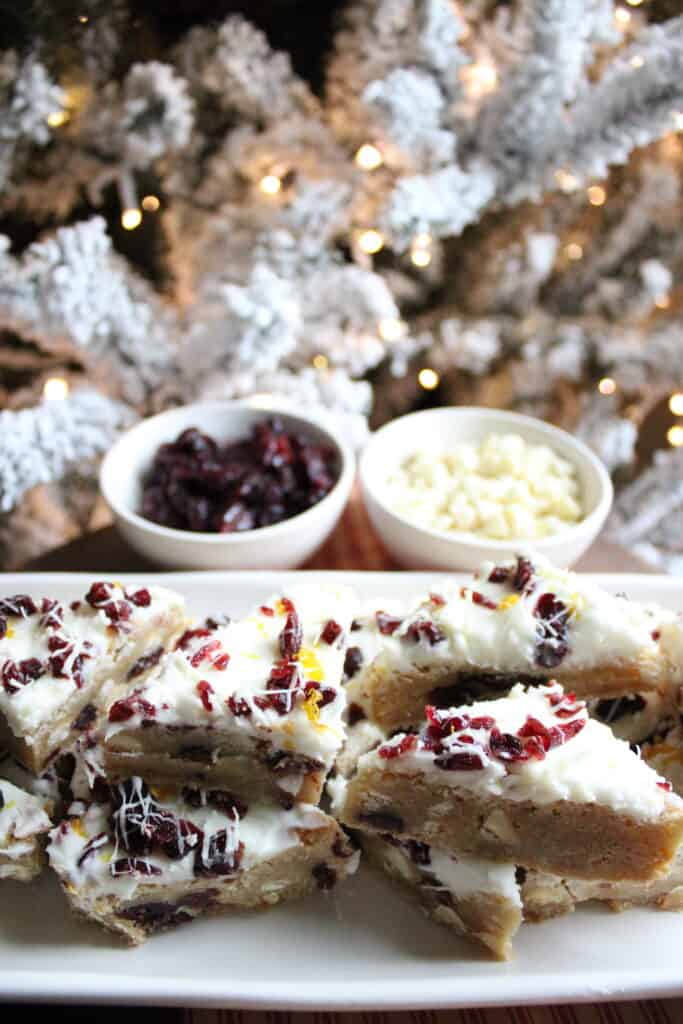 5. Easy Peanut Butter Balls
I absolutely love peanut butter balls and could eat them any time of the year. So they absolutely made it on my list of Christmas in July recipes. I used sprinkles in Christmas colors to make them more festive for the holiday, but you could easily skip that part.
Or just use regular sprinkles, that way you can make these yummy peanut butter balls anytime you want! Although, they are perfect for a holiday party since the recipe makes a ton, and again, it's another super easy one to make as well!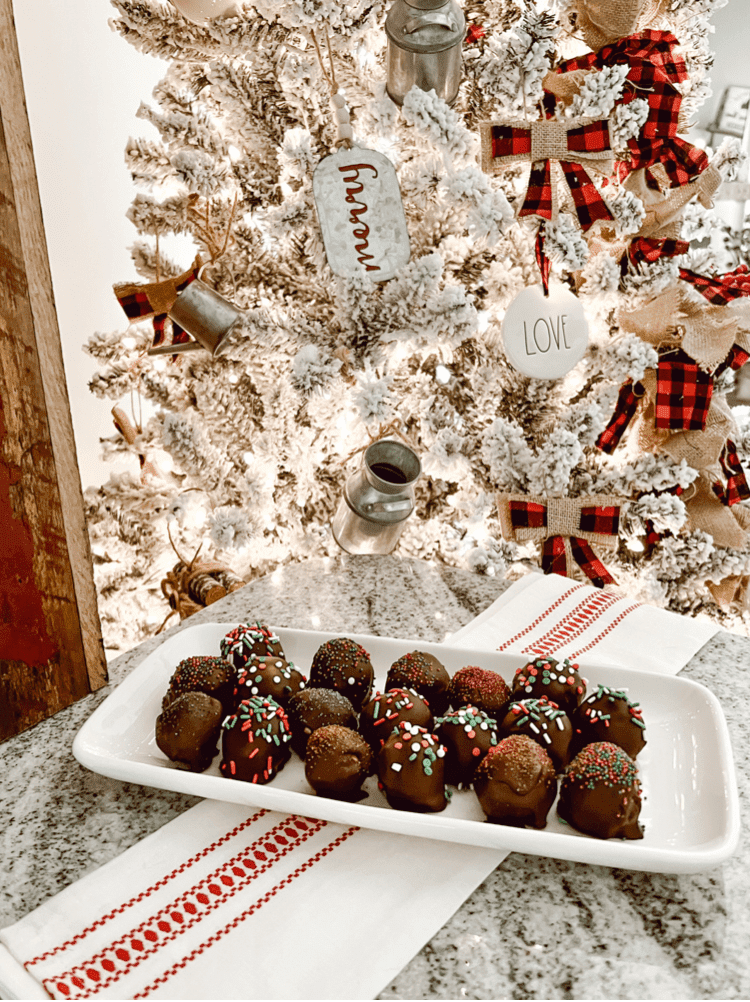 ​6. Homemade Vanilla Extract
Not only is this a fun recipe, but it is also a great idea for a gift exchange. I made these a few years ago before Christmas, and then handed them out as gifts to family members and loved ones.
It is such an easy recipe and now is the perfect time to start making homemade vanilla extract. You have to let the vanilla beans sit in the vodka for several months anyways before using it, so why not go ahead and make it this July?!
Then, you have a huge head start on Christmas gift shopping too! It's a win win!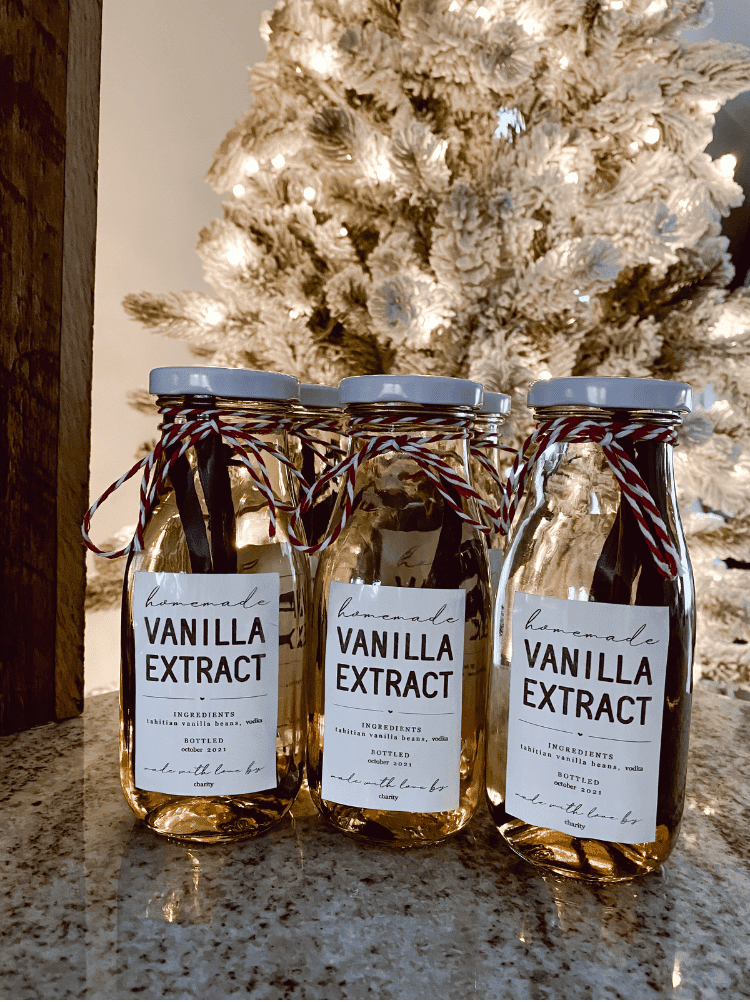 7. Easy Homemade Cranberry Sauce
I love me some cranberry sauce around the holidays, but who says you can only make it during the Christmas season?! This easy cranberry sauce recipe pairs well with any creamy, comfort food dish you make. Such as a chicken casserole.
And that's definitely not restricted only to Christmastime! So you should try this recipe out and see what you think! In my opinion, I think it is much better than the old store-bought cranberry sauce in a can! But you can be the judge of that too!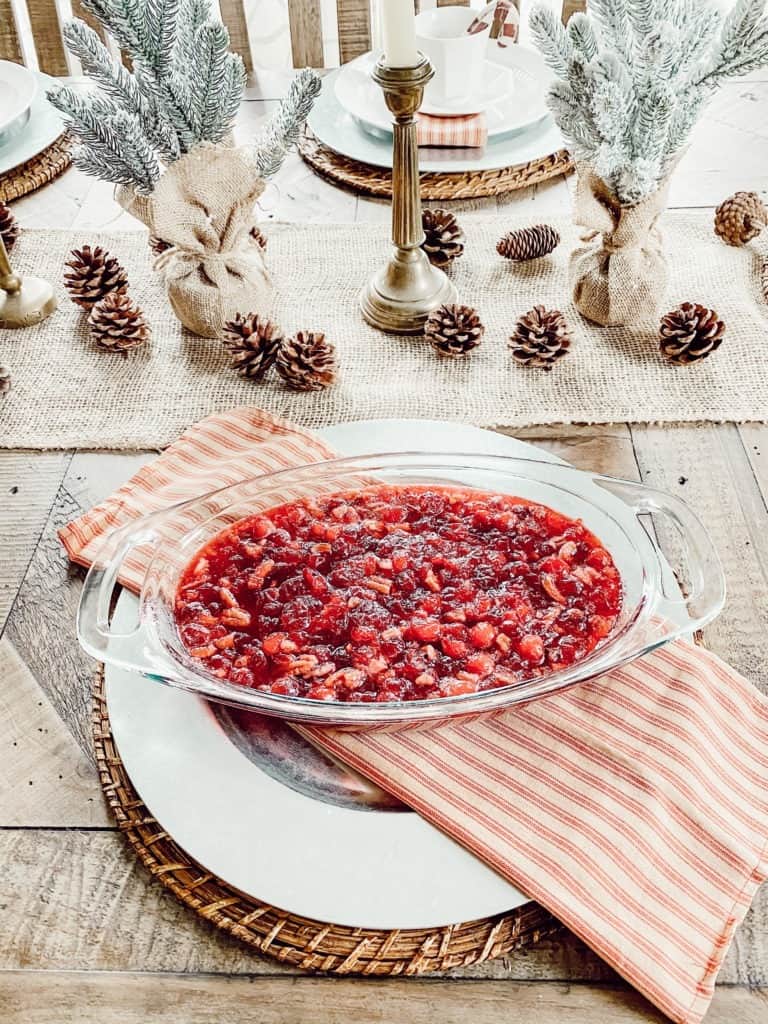 8. Broccoli Casserole
Broccoli Casserole is one of my very favorite Thanksgiving and Christmas side dishes. But, I think this yummy casserole can pair well with anything! It's creamy and crunchy thanks to the crushed Ritz crackers on top, soaked in butter. So what's not to love?!
And again, it's another super easy recipe that you just throw all together and can have made within the hour! And, you can easily make a dish with a turkey breast instead of a whole turkey! If you're craving some Thanksgiving/Christmas comfort food this summer, then try this recipe out! It will not disappoint!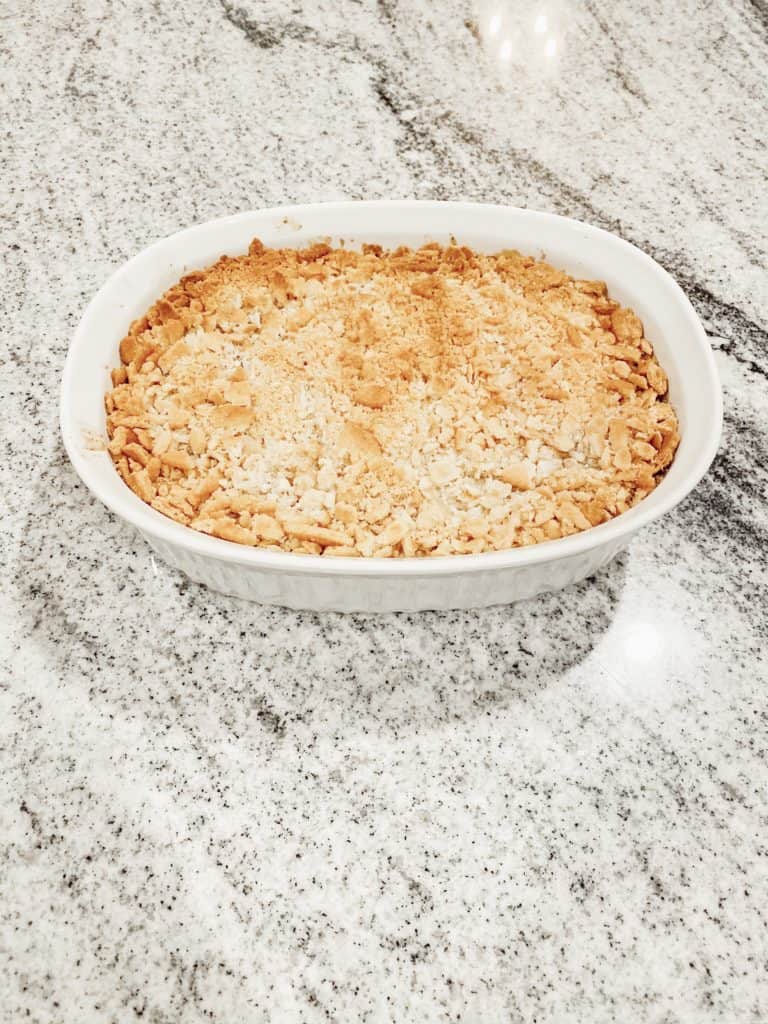 9. Christmas Cookies
I love cookies anytime of the year. Especially Christmas cookies. And I don't have to have Christmas decorations all around me to enjoy them. Give me some gingerbread cookies anytime of the year and I will devour them!
So of course cookies made my Christmas in July recipes list! And I have a treat for you because not only do I share just one of my favorite cookie recipes, but I shared my top FIVE favorite Christmas cookies that I make every single year.
And trust me, you gotta try all five of them out. They are all so delicious and will put you in the holiday spirit, no matter what month it is!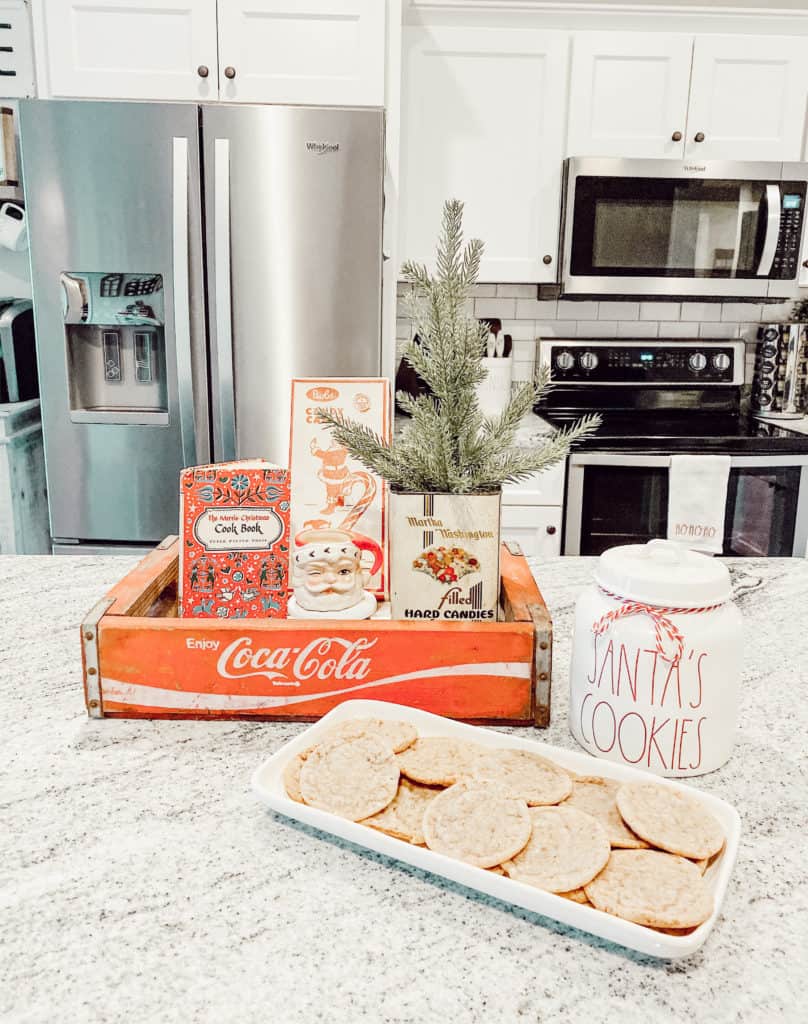 10. Easy Pecan Pie Bars
Can you tell a theme of my Christmas in July recipes yet?! Obviously, they are leaning more on the sweeter side! I can't help it! I just love to bake this time of the year, so that's what most of these yummy recipes entail. The last thing on my list are these yummy pecan pie bars.
Again, they aren't too Christmassy, so they would be perfect to make in July sometime too! Another delicious recipe with a buttery crust and a creamy and crunchy filling on top thanks to the pecans. You are going to love these and will want to make them time and time again!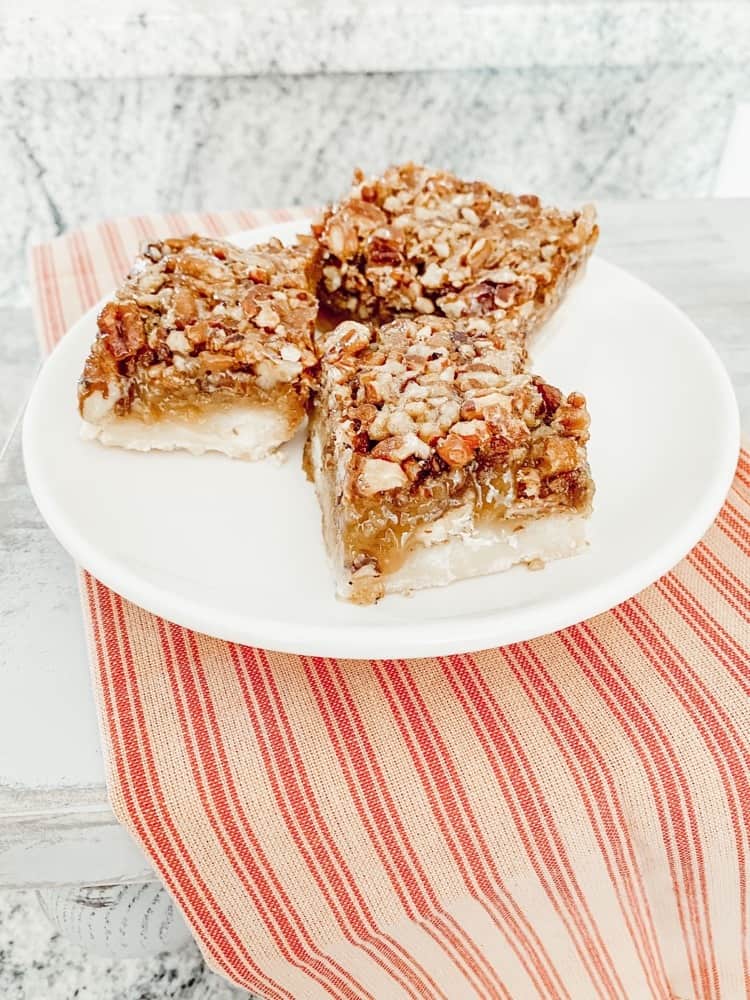 Merry Christmas in July!
Well, I hope you all enjoyed these Christmas in July ideas for recipes! You should definitely try these out and see if they are worthy enough to grace your Christmas table this year. Spoiler alert- I know they will be!
And you can easily put a summer spin on all these recipes above as well. Not only are they perfect for Christmas Day, but any day in between as well! It's a fun way to get ready for the holidays, without being too stressed out from the hustle and bustle!
What are some of your favorite recipes that put you in the Christmas spirit, no matter the time of year? I would love to know below!